At Home Valentine's Day Ideas
Spending Valentine's Day at home? Here's a roundup of at-home Valentine's Day ideas for a fun and romantic Valentine's Day date night at home.
Valentine's Day Dinner Ideas at Home
Fondue Date

There's something about fondue that screams the perfect Valentine's Day dinner idea. It's romantic, it's delicious, and it facilities closeness, conversation, and connection.
We've had a Valentine's fondue date night, more than one year. It's always a hit!

Cook a Romantic Dinner Together

There's something so romantic about cooking together. Take this opportunity to tag-team a romantic dinner for two with a menu you'll both love!

Recreate Your Favorite Fine Dining Experience at Home

Didn't get reservations? No problem! Look up copycat recipes online and recreate your favorite fancy dinner at home.

Make Heart-shaped pizza

Here's our favorite easy homemade pizza dough recipe that comes out perfect every time and freezes like a dream if you want to make it in advance. Try getting fancy with toppings and making your own gourmet pizza or original creation at home. Just make sure it's heart-shaped so you can claim it a Valentine's Day pizza.

Charcuterie Board (Snack Board)

These are always fun and romantic! They provide plenty of time to talk while you snack the night away. Try a heart-shaped charcuterie board or some red and pink elements to make it feel extra special.


We love having picnics in the living room with a blanket and romantic mood lighting. It's always a fun way to celebrate and shake up a dinner date at home.

Have one partner make dinner blindfolded. The other can guide their hands through the motions. It's kind of like the famous Ghost scene without having to buy a pottery wheel. Just be careful with knife handling blindfolded!
Romantic Valentine's Day Date Ideas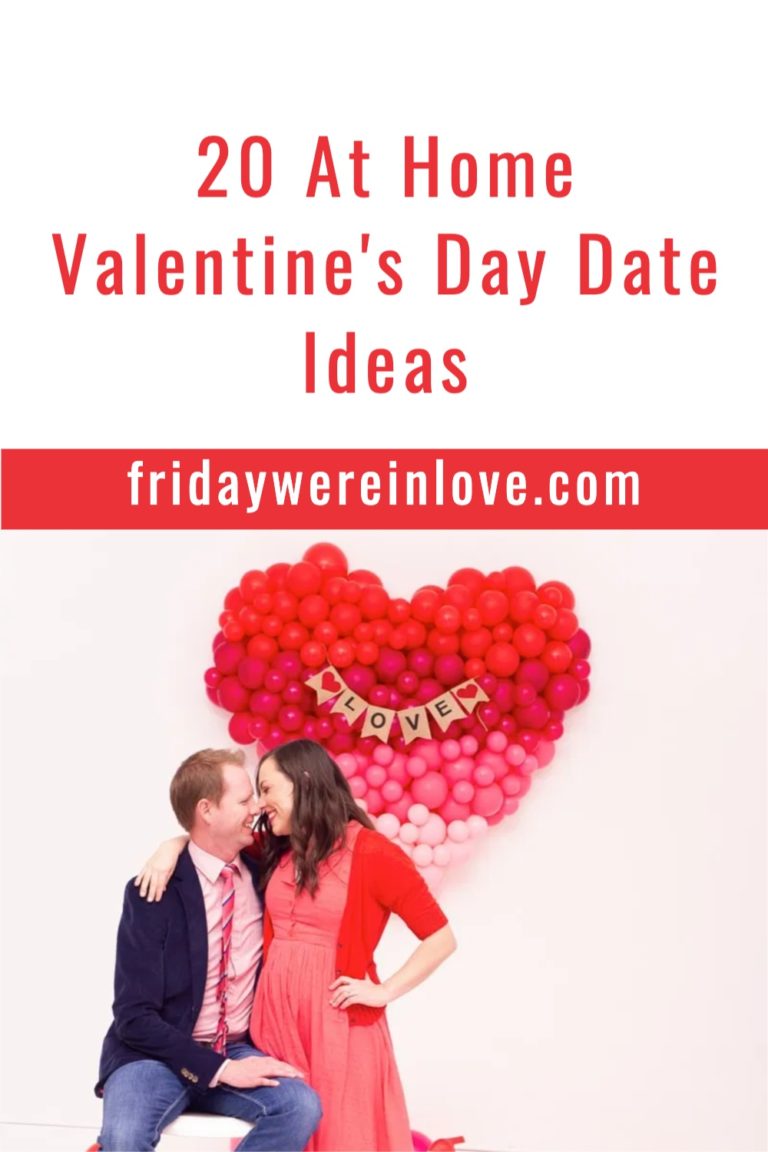 There you have it, 20 at-home Valentine's Day date ideas to do this year. We hope you and your partner have a wonderful safe Valentine's Day at home this year!
Like these Valentine's Day date ideas? We have even more we think you'll love!
Romantic Valentines Day Ideas" 10 Unique, Romantic Valentine's Date Ideas
Valentine's Day Date Ideas for Any Budget
14 Last Minute Valentine's Day Date Ideas