12 Months of Dates August: Planning Our Adventure
We kind of pushed it until the last minute here, but we still made sure our
12 Months of Dates
for August happened in August! This month the date was actually free, minus the refreshments, and still a lot of fun.
The pre-planned activity was to go to Barnes and Noble, spend some time in the travel section, plan a dream vacation, and then share with each other what we found.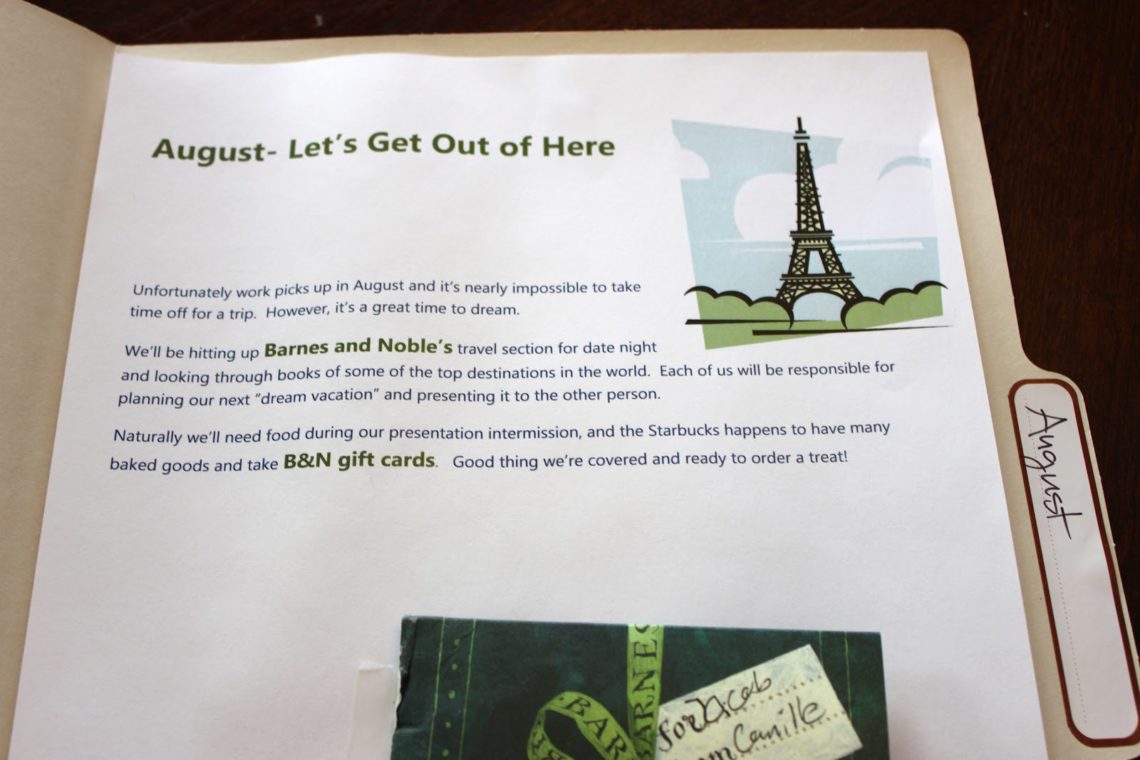 I think the timing of this date couldn't have been better. When I planned this date for the 12 Months of Dates Christmas present back in November I had no idea that it work out so perfectly! I thought I would likely still be a teacher, and even though it's hot and we're ready to leave the state that never works out due to the first weeks of school and inability to miss. I thought some allusive dream trip would be all kinds of whimsical fun for our "one day" file. I had no idea this would coincide with the literal day that I paid off my very last student loan, which made talk of some of our dream vacations abroad something that could happen sooner than later- definitely making our date a little more exciting!

And guess what, we both headed for Europe!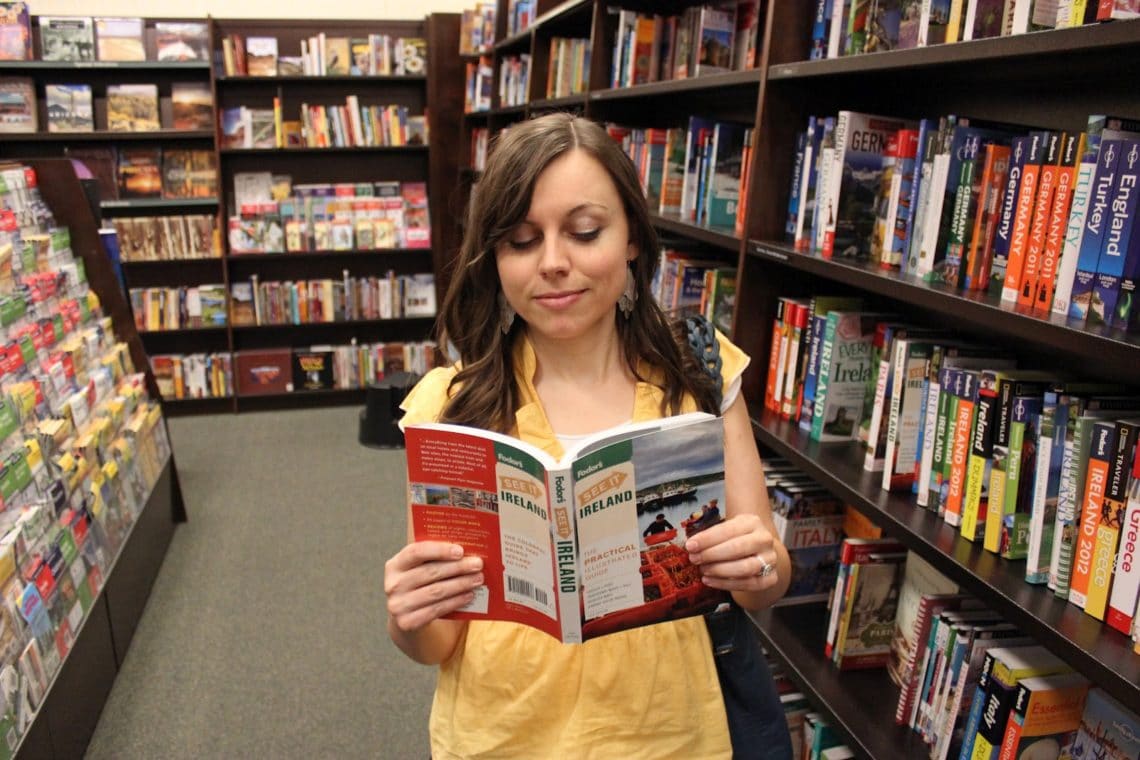 Neither of us have been anywhere abroad aside from Jacob's mission to Boliva, my study abroad to Mexico, and our honeymoon cruise and anniversary cruises to Central America. We are both itching to see other parts of the world. We were thrilled that our thoughts were in the same region!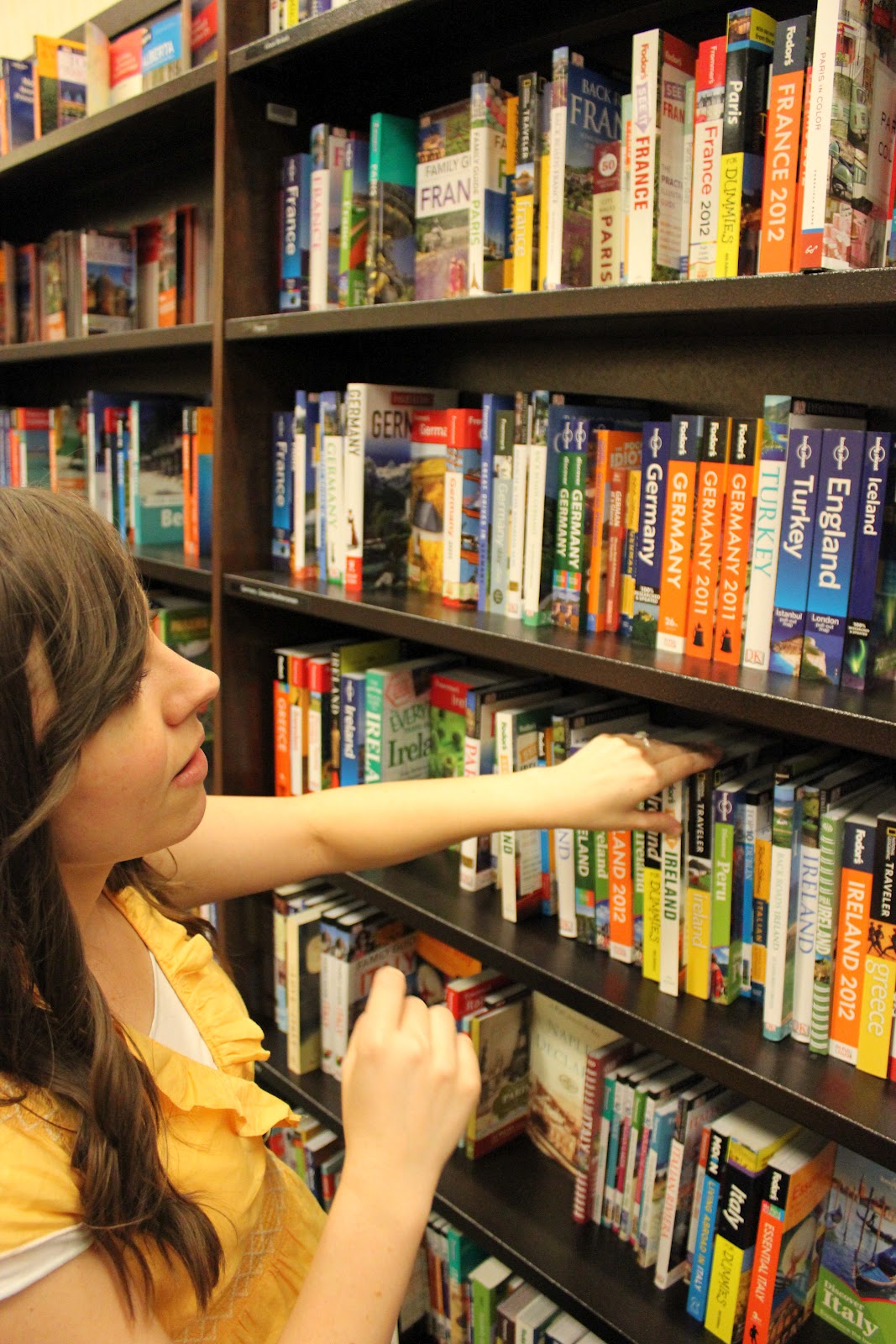 We started grabbing random books off the shelf, but soon realized a pile at a table would probably be the best bet.
So this was my view when I wasn't reading information on top things to see, traveling on budgets, and best times of the year to go. Oh I even love that concentrating scowl!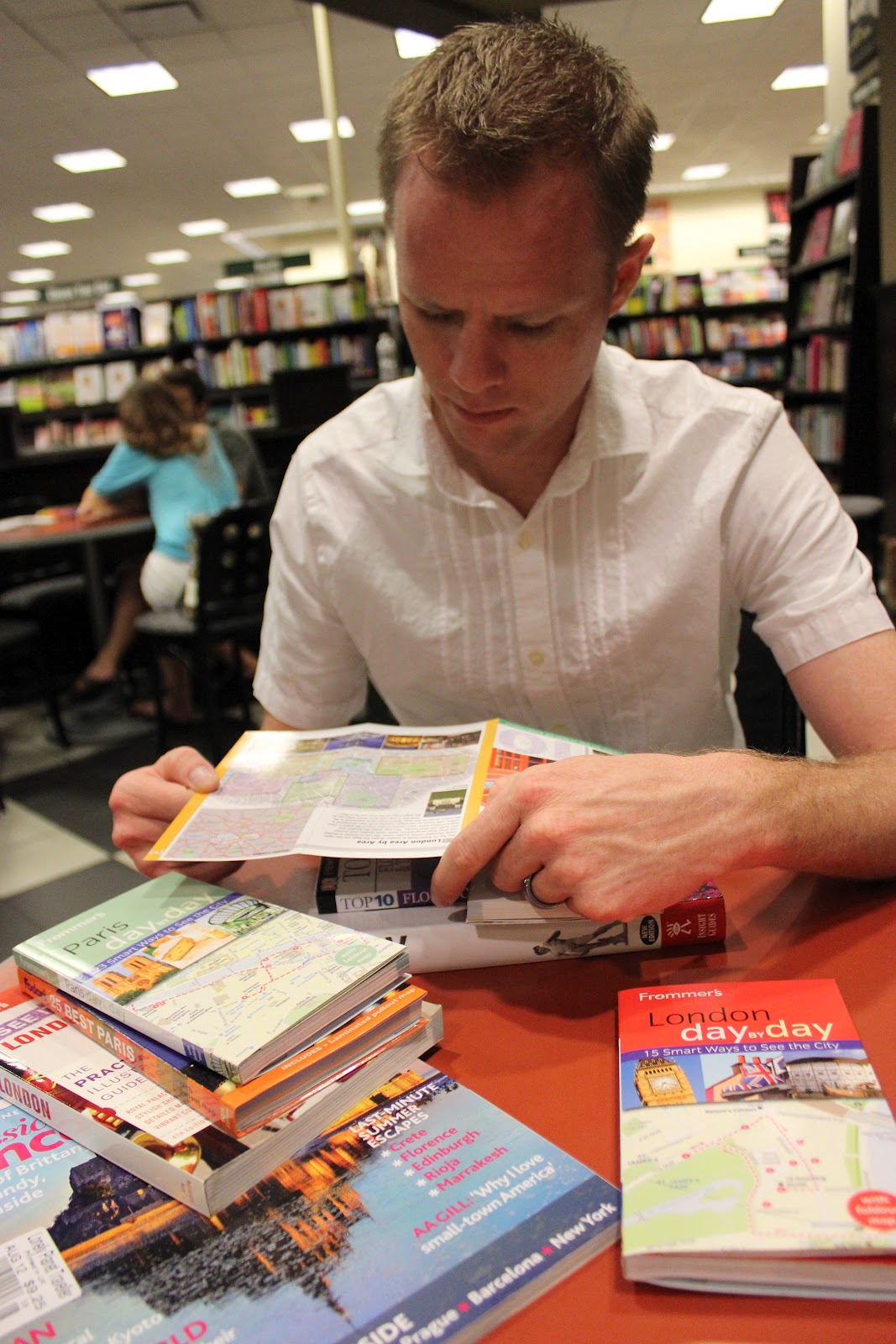 We made sure to get some treats with the gift card. If you haven't had a Vanilla Bean Frappuccino from Starbucks you are missing out! It's like a vanilla milkshake, only they use fresh ground vanilla beans to give it a taste you can't get in a normal shake. If you're a non-caffeine drinker like we are it's a great alternative at business meetings. For those not eating sugar, any herbal tea is also a great choice- even better on ice!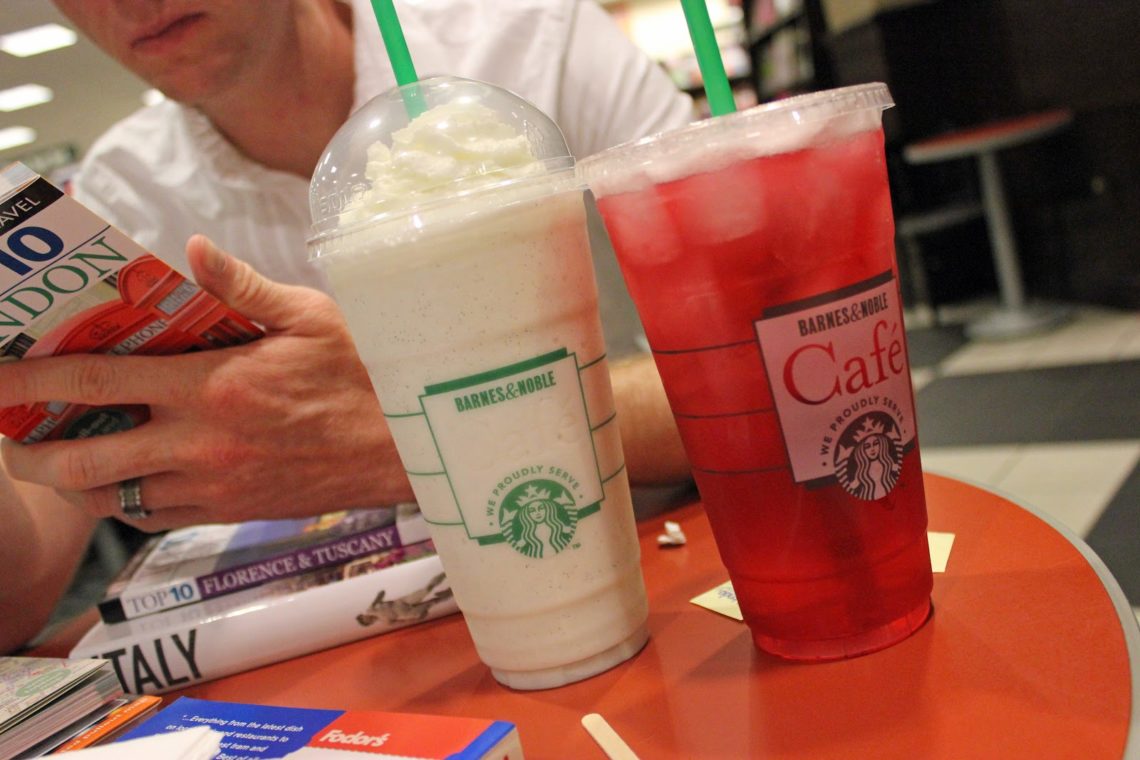 So we're pretty determined to be like Ellie and Carl in Disney's UP and start our own adventure jar. Maybe we'll have to break it often like they do, but that's not going to stop us from planning and saving. We enjoyed our date and we're pretty settled on Europe for our adventure!

If anyone has any recommendations of where to go, what to do, what to eat, or any other travel suggestions we will gladly take it!
Get 365 Date Ideas!
We want to help you have the best date nights ever! Grab this FREE printable with 365 date ideas, a date for every day of the year so you never run out of ideas!