Flagstaff Getaway: Lowell Observatory
When we'd had our fill of downtown and it got truly dark, we headed up to the Lowell Observatory to check out some stars and planets. We happened upon a meteorite as well….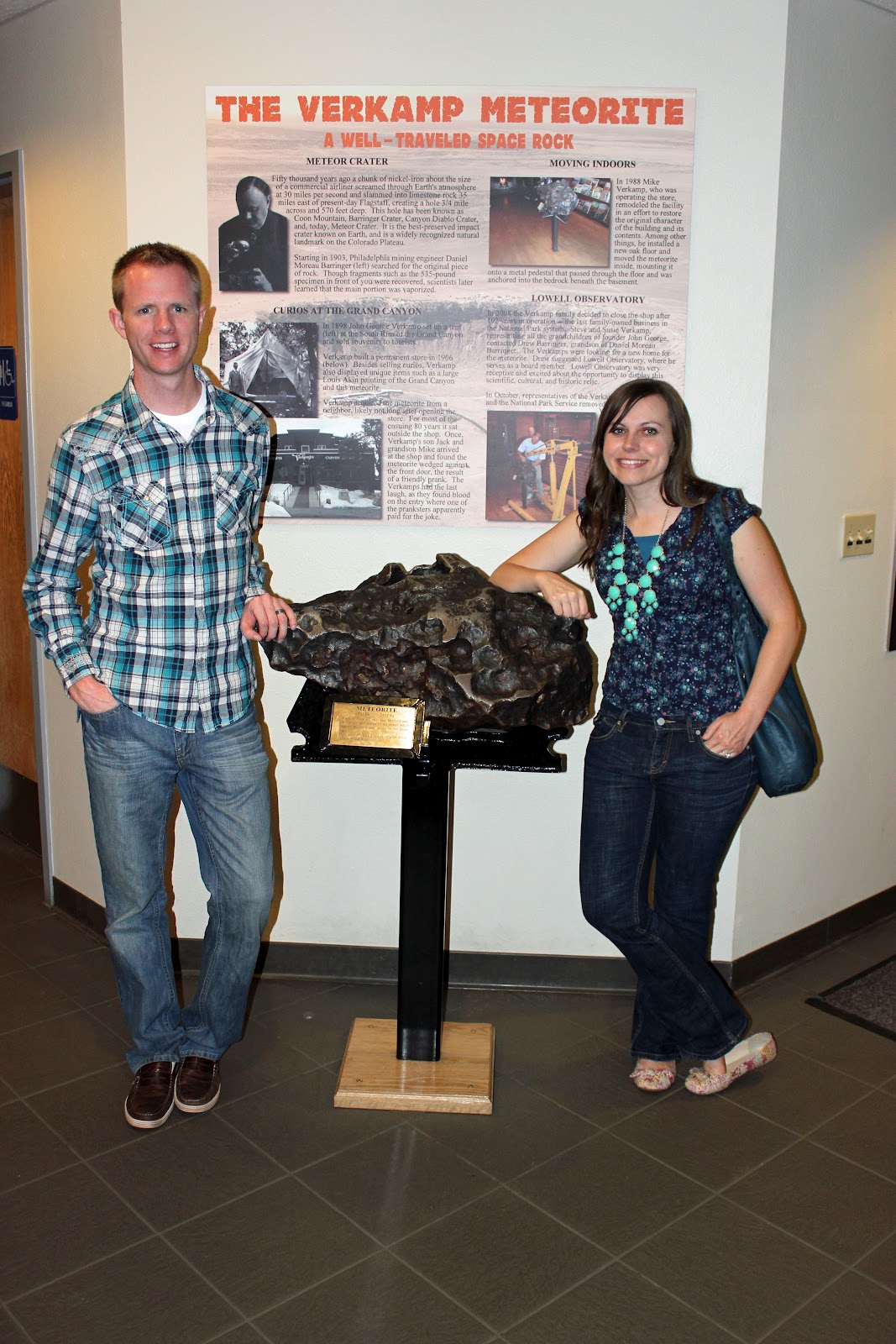 We had really high hopes, and maybe it was the fact that an event for some society was booked this night keeping it crowded, or maybe the cloudy sky, but we felt a little let down that only a few telescopes were up and ready for viewing and some really long lines.
We still had a great time seeing the stars that could be seen by the naked eye. We also really enjoyed overlooking Flagstaff from that high, the view was stunning!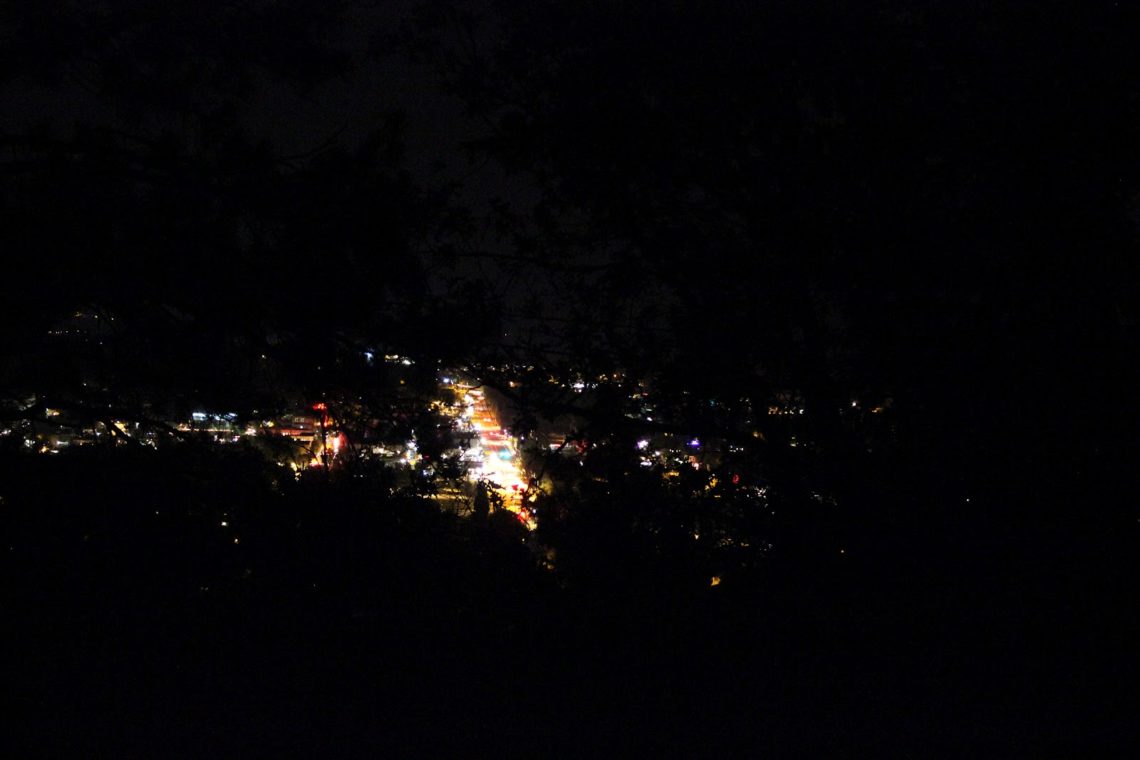 We tried so hard to take pictures with no flash, no light, and no exceptions!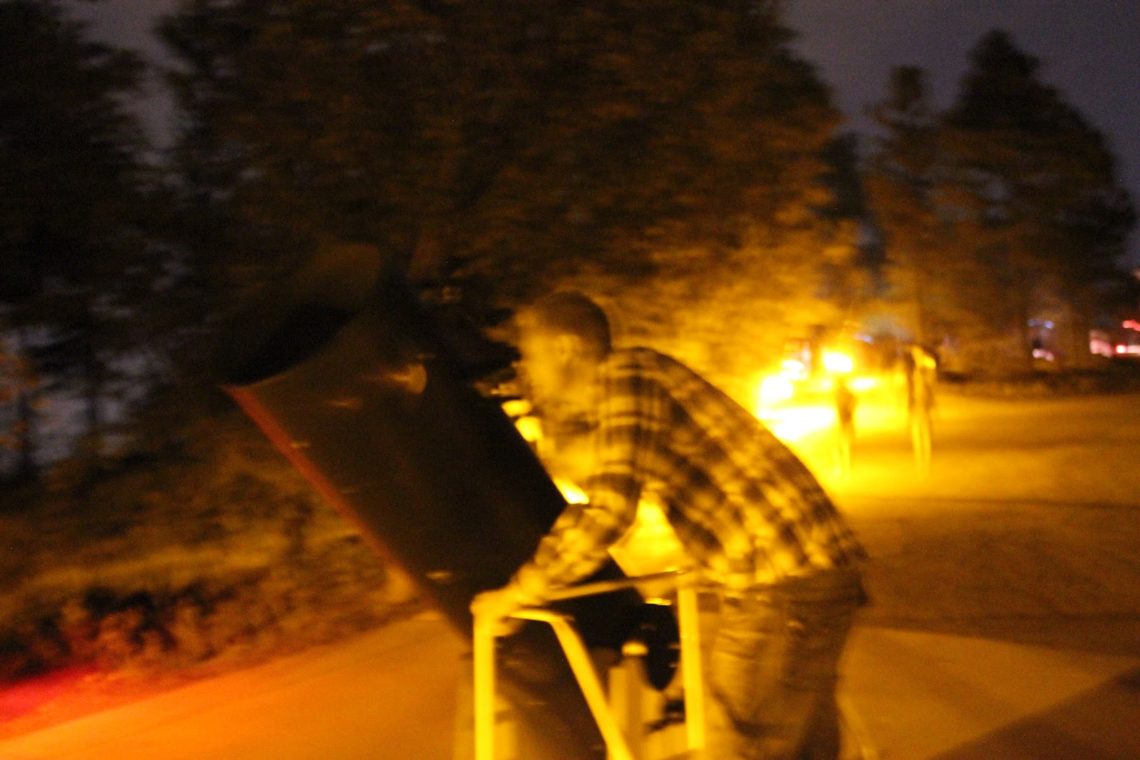 Well, you can't say we didn't try!
We did find one light post to guide down a path, of course we seized that photo op!
One of the great moments was viewing Saturn. Did you ever have the glow-in-the-dark stars that you'd stick on your ceiling? The one that is supposed to be Saturn looks just like the real Saturn! Either that or they just stuck one of those to the ceiling of the telescope and had us fooled!
The big claim to fame at Lowell is this is the place where Pluto was discovered and named a planet. This was posted all over their history and their tour. We didn't have the heart to tell them about the reclassification in 2006…which wasn't mentioned anywhere in the museum.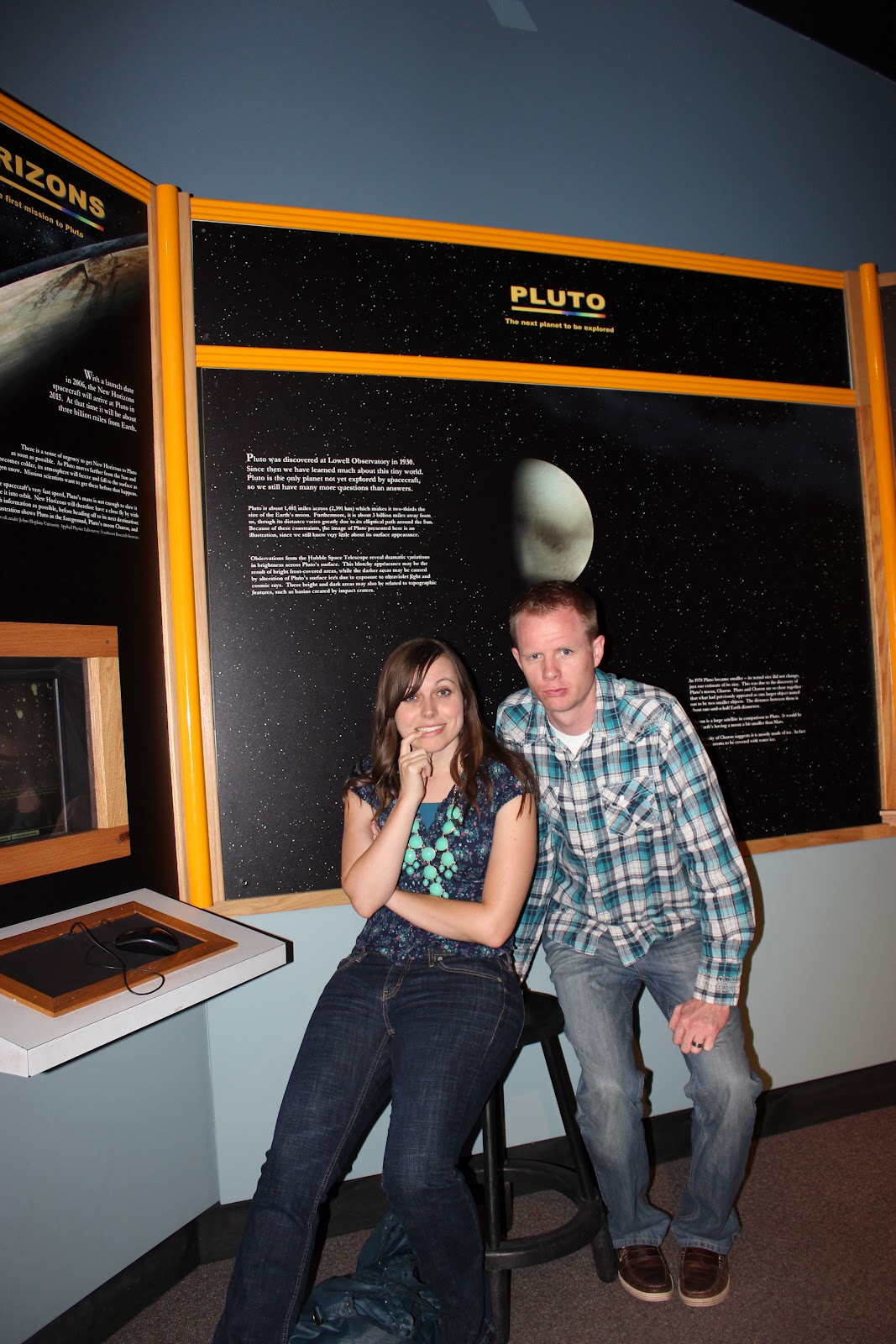 We decided this was a romantic date we'd do again…in a bigger city….on a clear night.
Get 365 Date Ideas!
We want to help you have the best date nights ever! Grab this FREE printable with 365 date ideas, a date for every day of the year so you never run out of ideas!