How to pull off a murder mystery date night, and tips and advice for throwing excellent murder mystery parties.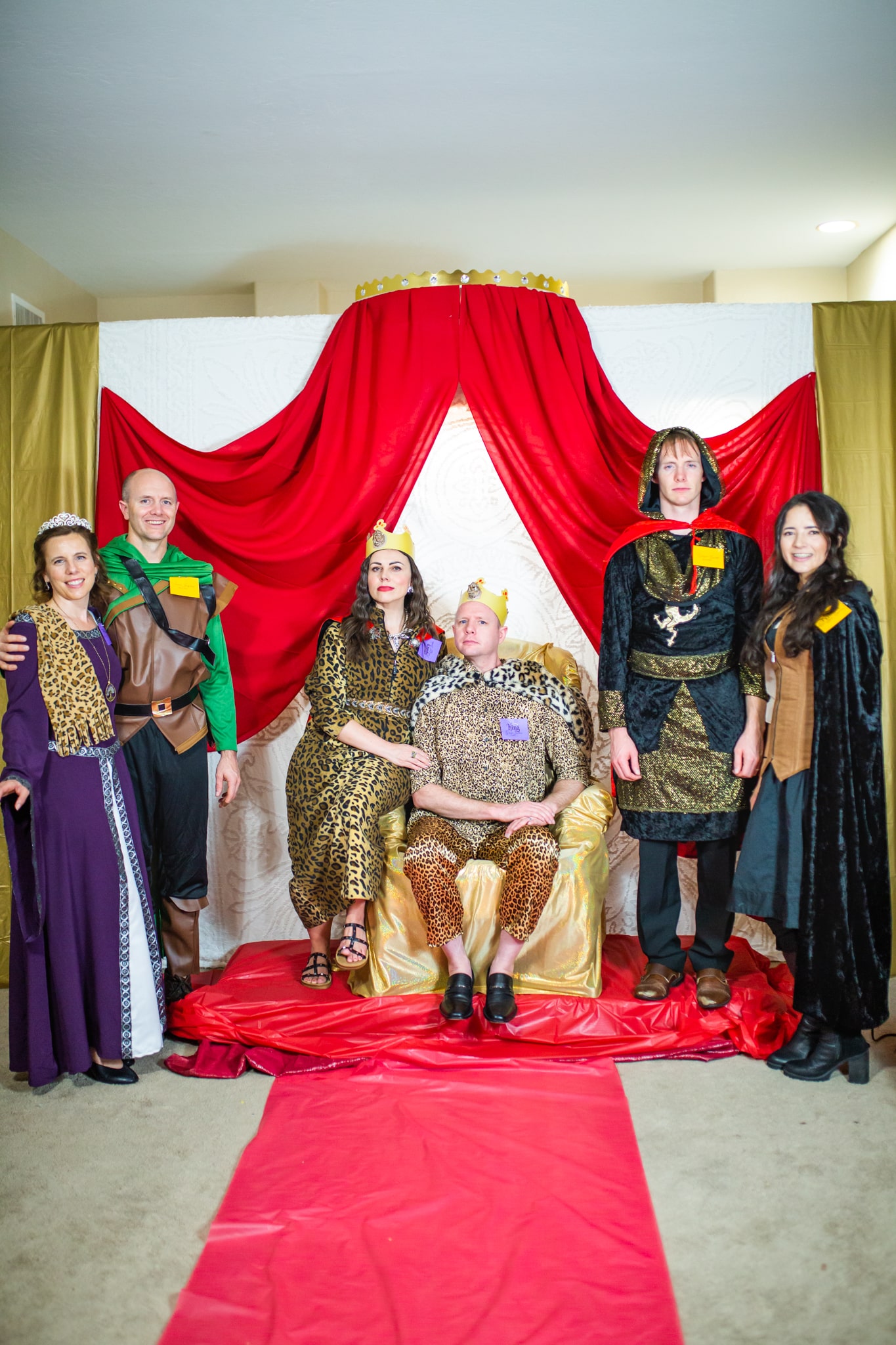 What is a Murder Mystery Game?
It's a party with an objective to sort thorough evidence points and solve a murder.
Guests are invited to gather to a themed party by party hosts. They are provided a premise and plot to join an immersive story to solve a murder and identify a killer.
What Can I Expect at a Murder Mystery Party?
They are typically a group date presented as a murder mystery dinner party and most often themed. Trust me, a theme makes the party even more fun! Guests become participants playing a character and following scripts and clues to help propel the plot and turn each other into suspects capable of murder. This popular game thrives on twists and assuming a character and persona for the duration of the murder mystery date night.
Each character has a plot line and all kinds of contradictions and secrets to share and gossip with other parties. These all help guests to question suspects and try to solve the mystery.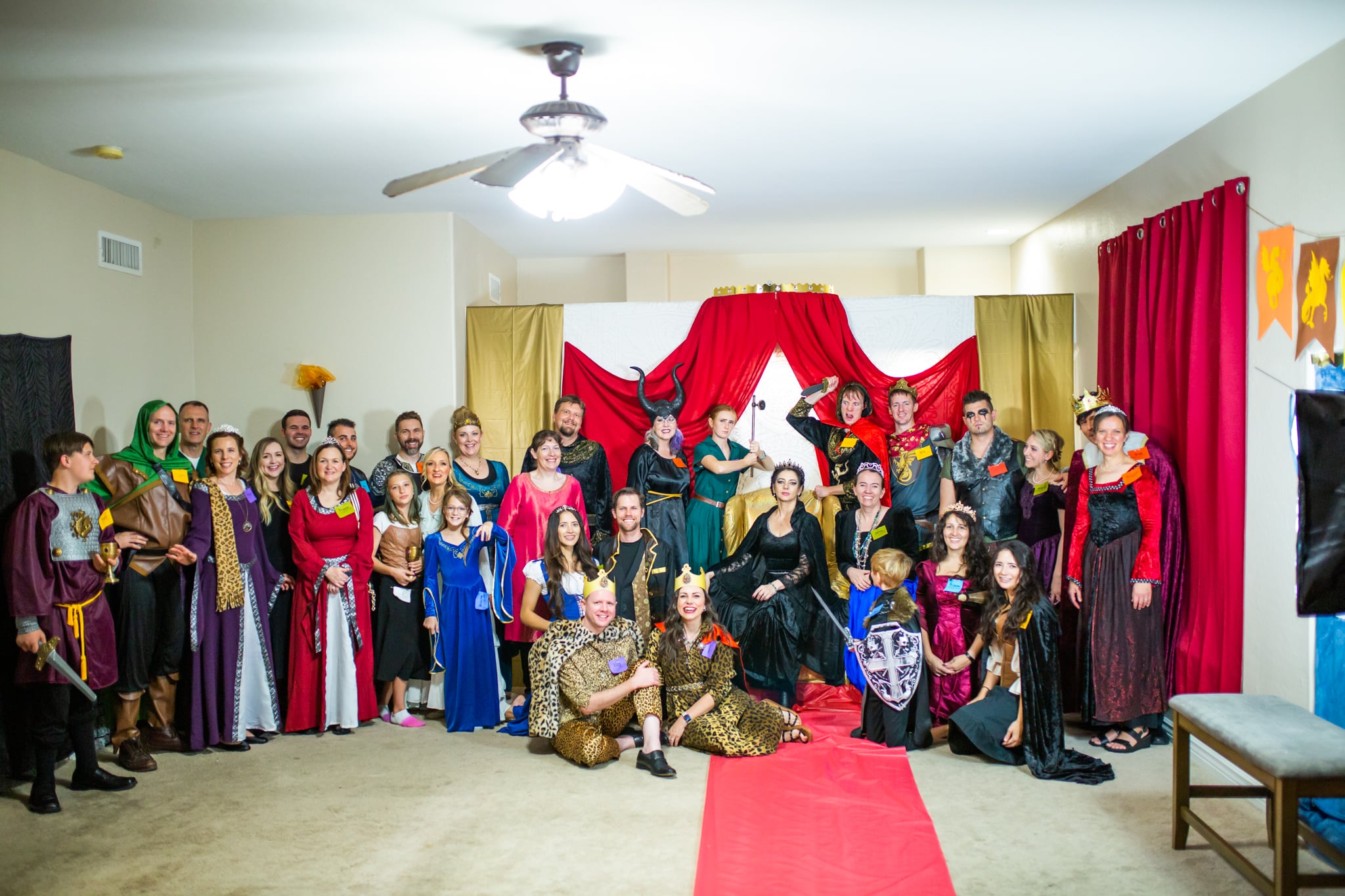 At our last murder mystery date night, we played a king and queen in a region packed with lions and other wild animals. We definitely made sure to dress the part! It's not required to dress up, but it definitely makes the party a lot more fun when you do!


In summary, expect a very fun night, and one you may need to dress up for and play along with!
How do I Host a Murder Mystery Party?
Start by finding a great murder mystery script or game.
There are so many companies that sell ready-to-go options with instructions and everything you need to host. Here are a few great choices:
Hunt a Killer:
These make a fantastic mystery-solving date night for two! But they are REALLY expanded their offerings are released a ton of amazing murder mystery party boxes. They are a super reputable company who are very passionate about what they do!
My Mystery Party:
This company makes downloadable games great for large parties. This was the company our host used at our murder mystery date last weekend. It was really well done!
Etsy:
If you want to support a small business, Etsy is a great place to look! There are so many different themes and so many different creators. Check the reviews and choose the best one for you!
Create a Guest List
Make sure you have a guest list ready so you can select the right genre and number of characters. I'd even choose the top guests to play the complex characters and the main characters.
Send Out Invites
Contact friends and ask if they'd be interested in attending with the party date. If they can make it, send out a formal invite provided in the purchased kit/box.
Plan a Meal or Food to Fit Your Theme
Plan a meal. Or, decide if you're not going to do a full meal and choose snacks. Choose food that fits with the theme and is easy to eat while talking through the series of crimes and characters. I'd highly recommend making it pot-luck style with a set menu, but sign-ups to help bring pieces of the menu so it's not too overwhelming. Most guests are happy to participate!
Decide Who Will Be the Detective/Lead
Choose a detective if your murder mystery game requires one! I'd recommend looking for one that doesn't, so everyone can play along. Many older games required one, but most modern games only require the host to pass out information and play along. It's much more fun not knowing the culprit ahead of time!
Decorate
Choose decor that fits the theme. We love seeing our last party look like medieval times with castle elements and even a throne. Account whether you'll have actual crime scenes or just need spaces for characters to mingle and gossip. The setting and decor help with the intrigue and help to move the game along nicely!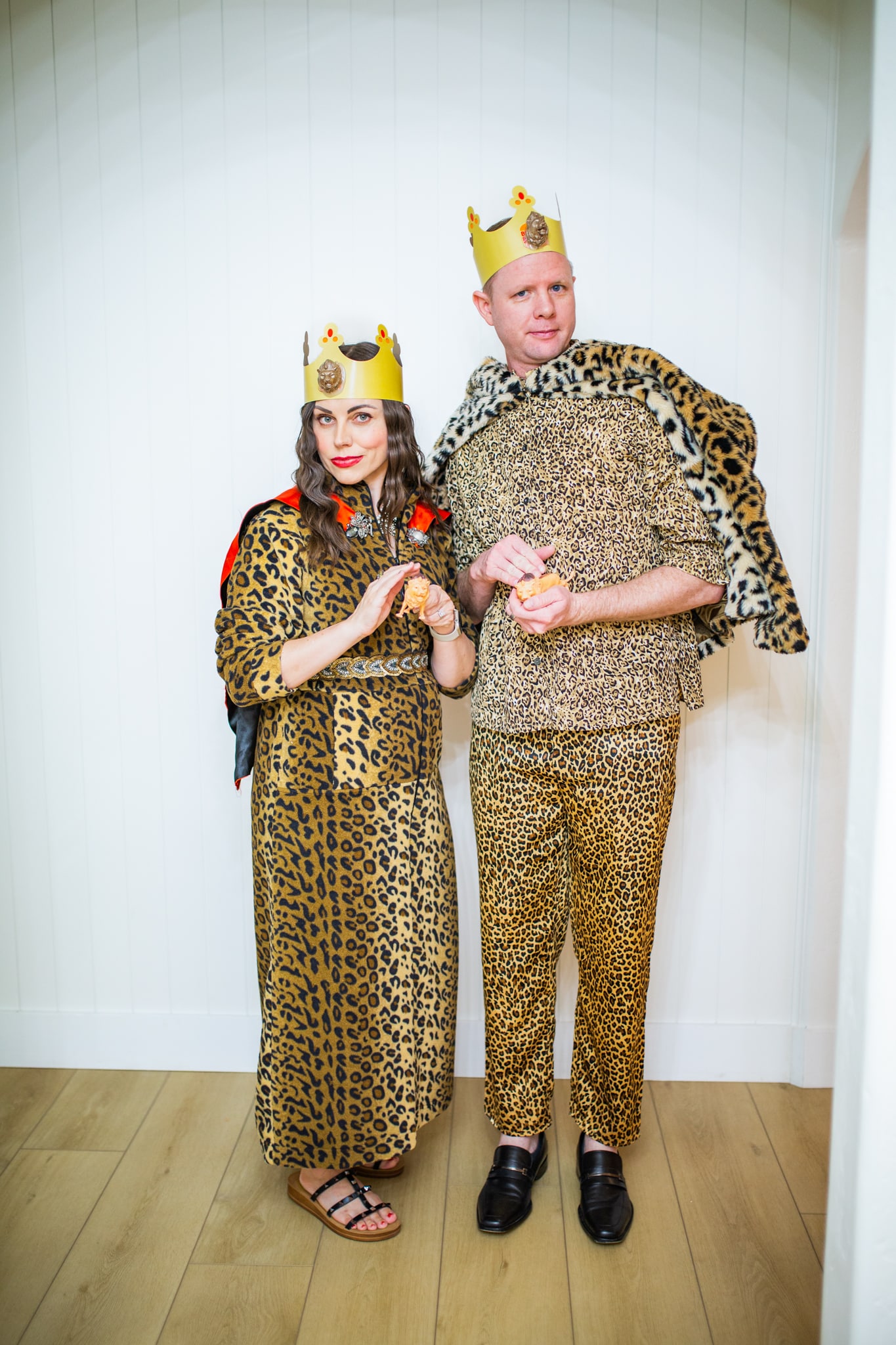 Murder Mystery Date Night
These are fun for any group, and several even mix adults and kids. But we are huge fans of using a murder mystery party as a group date night. It helps friends meet each other and have a fun social experience without all the pressure of small talk. Guest jump right into the plot and get to play along for the duration of the party!
But most of all, it makes a great date because it's always a fun and novel experience. Each game is different with a different killer and different characters. I wouldn't recommend playing the same game twice, but even if you did, it would be different due to the different people who make the characters so fun.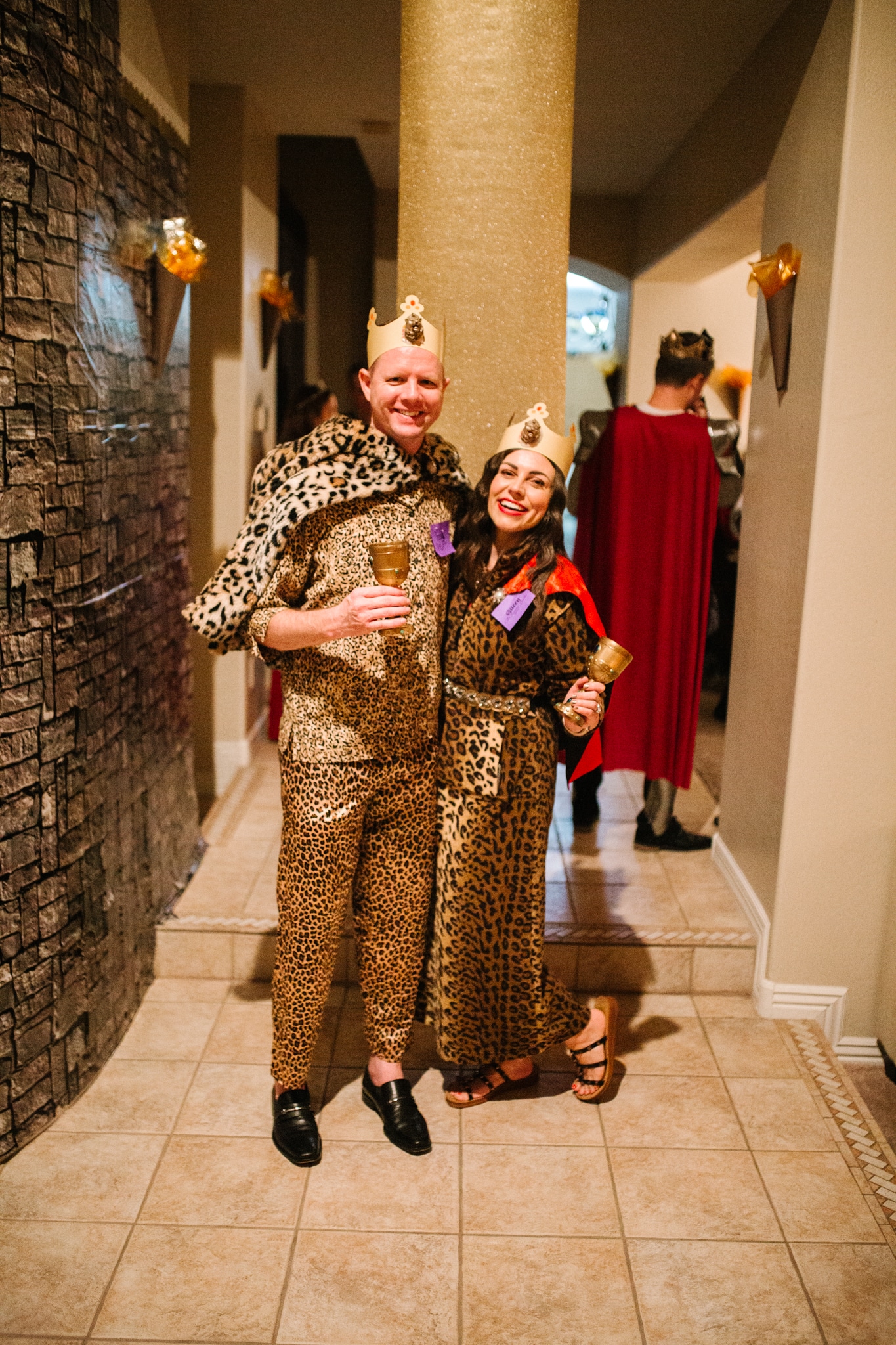 Additionally, it's a fun experience prepping for this date. We had a date night to the thrift store to find as much leopard print attire as we could. It was a chance to get really creative together! Particularly when we created lion crowns out of Burger King crowns and dollar store plastic lion toys. We laughed through the whole experience!
And we got to see each other in a new situation and experience. Novelty is always a great thing for date night, and murder mystery parties are always there to add a lot of novelty!
Murder Mystery for Two
Even if you can't pull together a full party and group date, I'd encourage a murder mystery date night for two! Check out the Hunt a Killer boxes designed for two people, and plan a great date night in!
Like this perfect group date idea? Be sure to check out these related posts:
The Adventure Challenge for Couples
Get 365 Date Ideas!
We want to help you have the best date nights ever! Grab this FREE printable with 365 date ideas, a date for every day of the year so you never run out of ideas!