Carmen Sandiego Costume (+ Waldo Couple's Costume Add-on)
How to pull off a Where in the World is Carmen Sandiego costume. And how to turn it into a couples costume with Carmen Sandiego with a Where's Waldo add-on!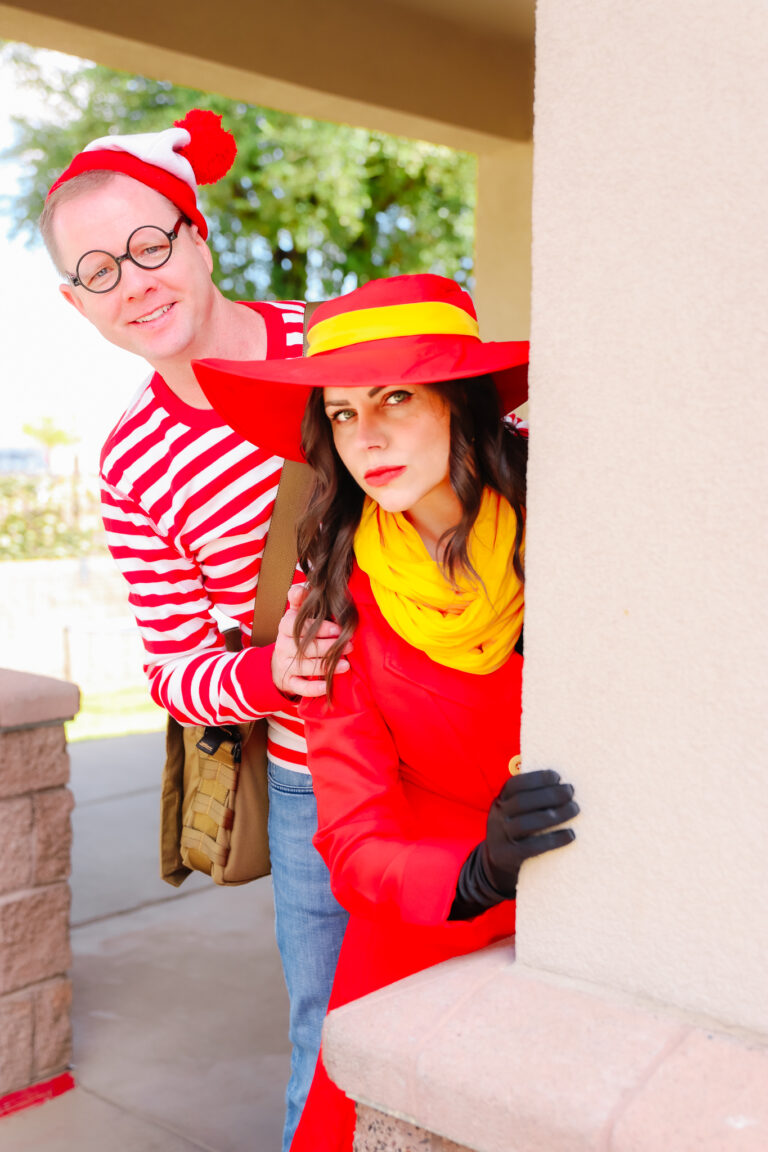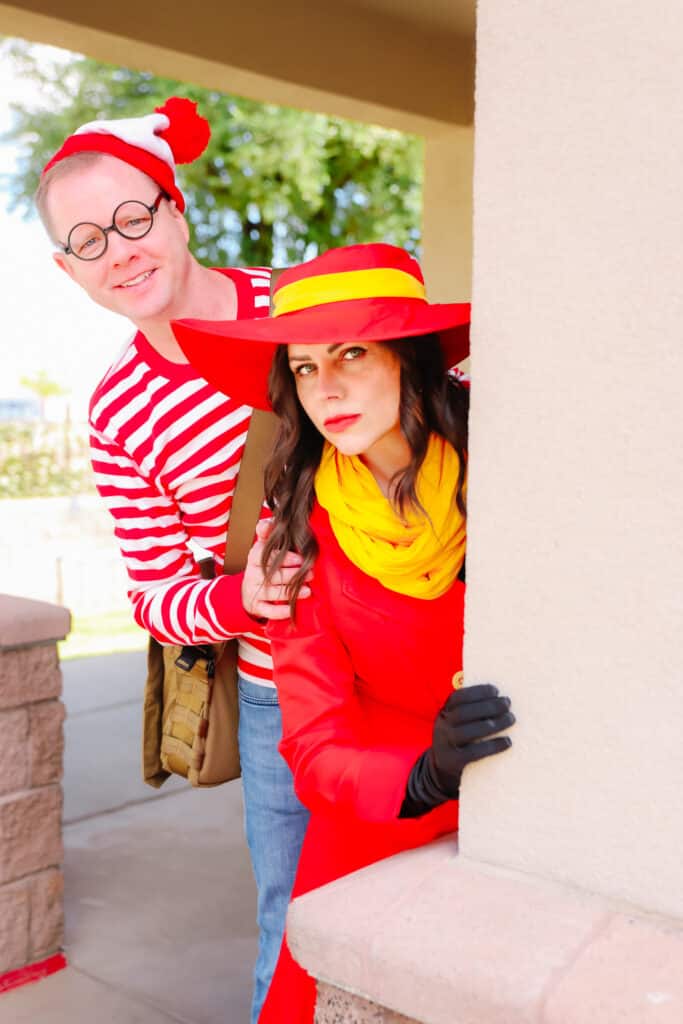 If you were a kid of the '80s or '90s (yes that's 1900s Gen-Z), You probably know Carmen Sandiego well! The educational video game Where in the World is Carmen Sandiego was so popular in the late 80s, that it turned into a TV show. Kids everywhere turned to the popular after-school Where in the World is Carmen Sandiego to learn geography, history, and even time travel. And younger kids may know her Netflix animated series too!
Any 90's kid will tell you that Carmen Sandiego not only makes a great educational-oriented criminal, but she's one of the best Halloween costumes out there!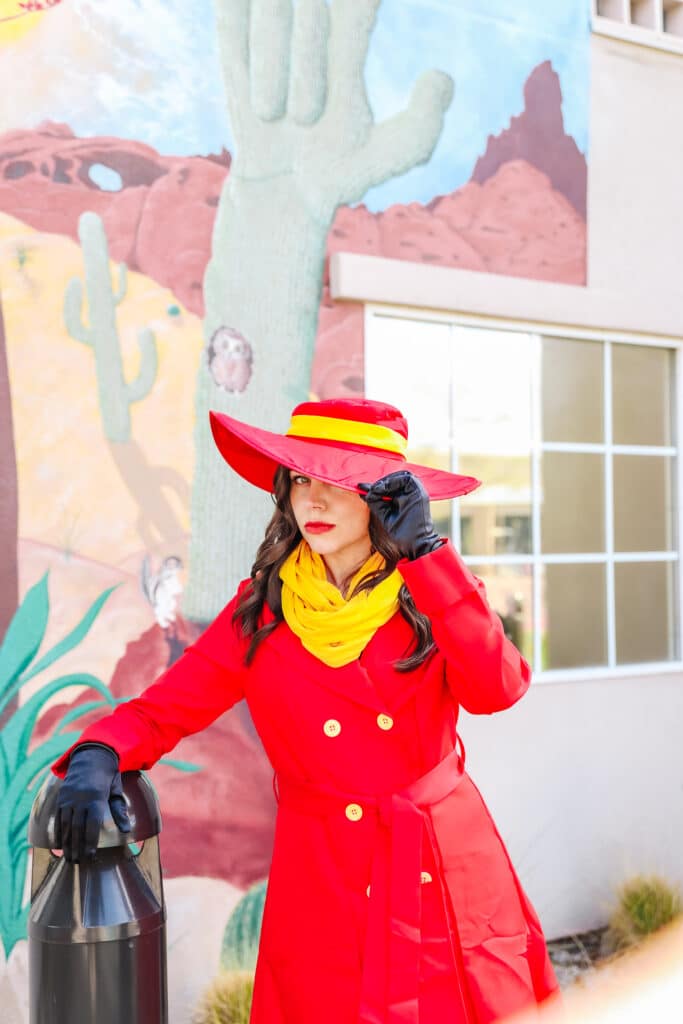 Carmen Sandiego Costume Elements:
Carmen is a master thief leading a team of criminals on heists to steal important historical artifacts. She's known for being a highly-saught after criminal. And she makes just about the best Halloween costume! So if you're wondering How do I dress like Carmen Sandiego? Here's exactly what you'll need to pull off her look.
Grab the costume set HERE!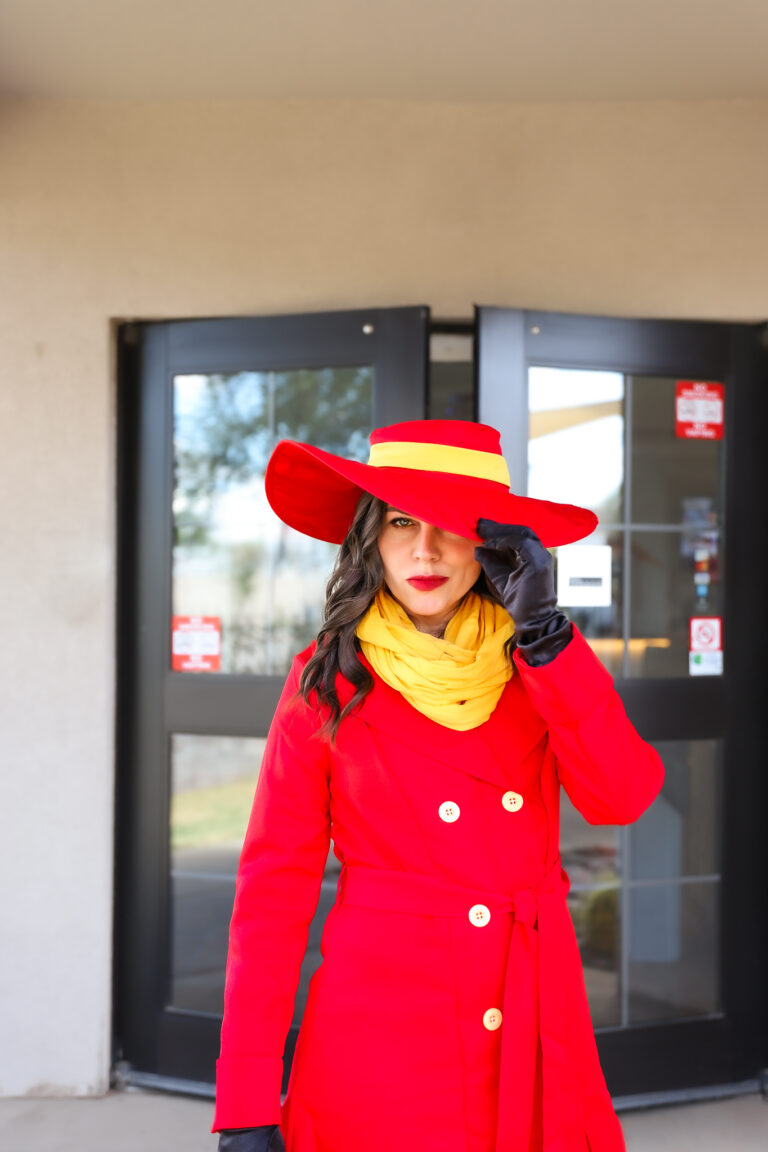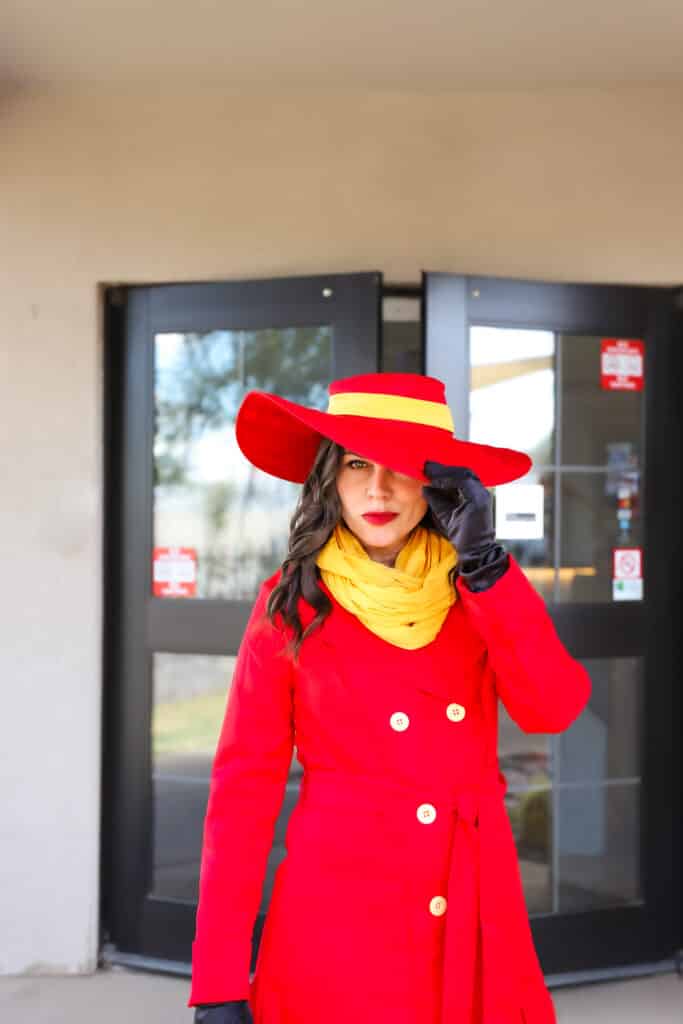 If you want to purchase a ready-made set, there are a few great options! The quality and complete set are excellent from an Amazon seller. Just check for free shipping and return policy/returns shipping procedures. The sizing on costumes often funs a little small.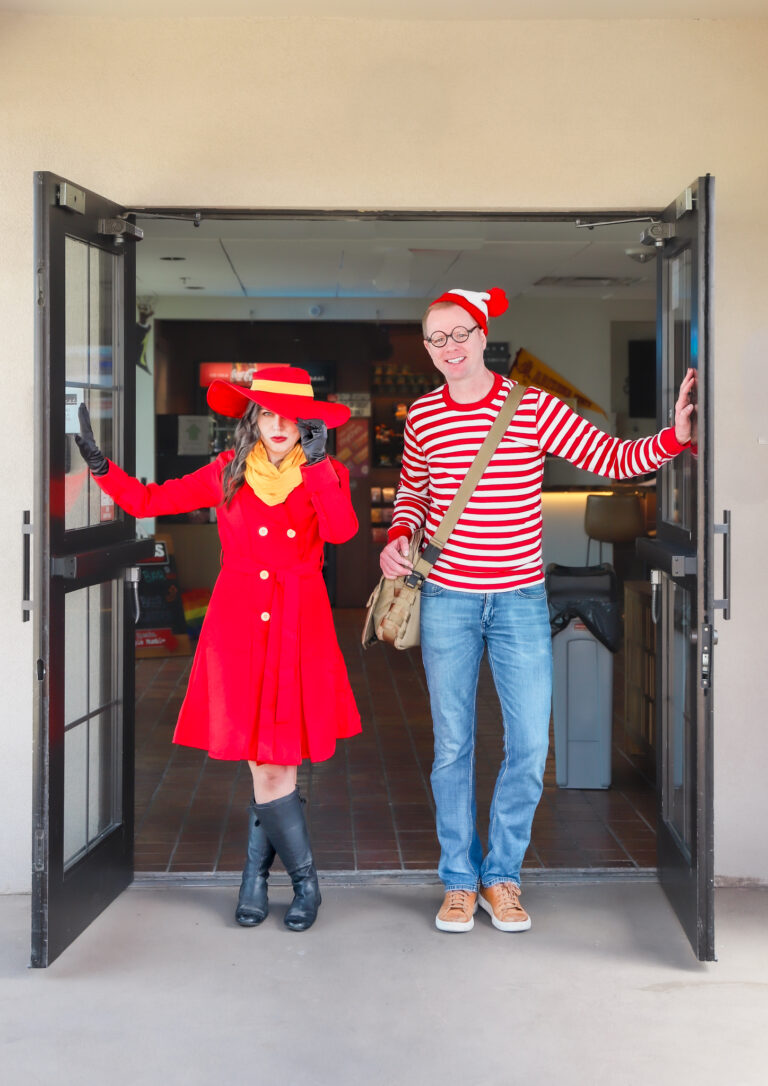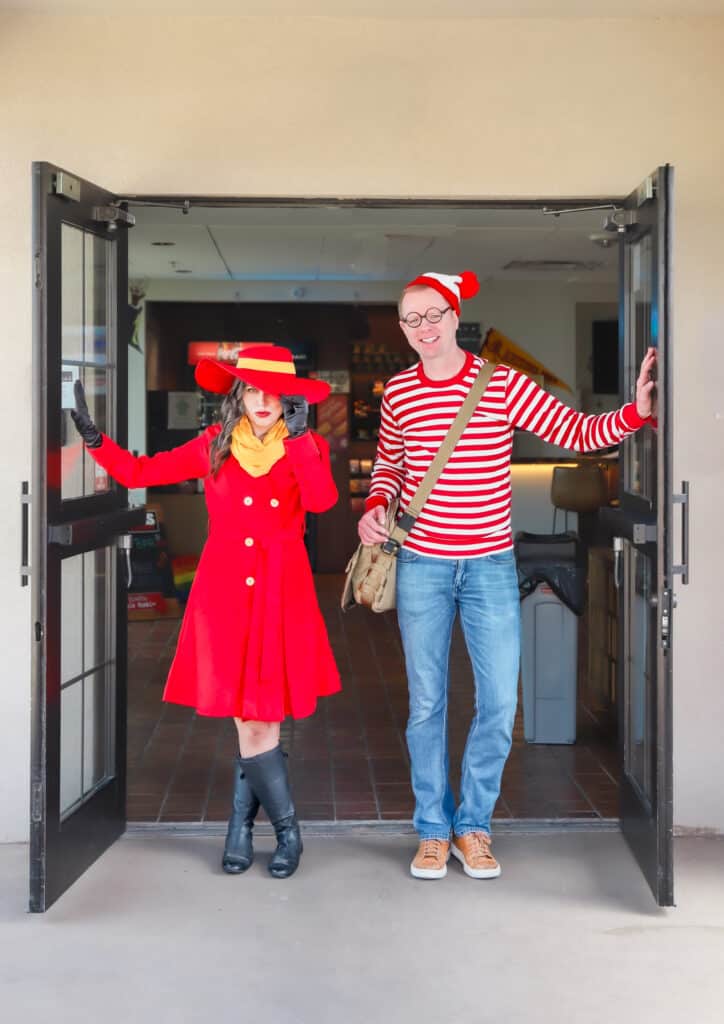 Carmen Sandiego and Where's Waldo Couple Costume
I first saw Carmen Sandiego and Waldo costume for couples when we were newlyweds and thought it was such a clever pairing! It truly makes one the cutest and most creative couples Halloween costume ideas.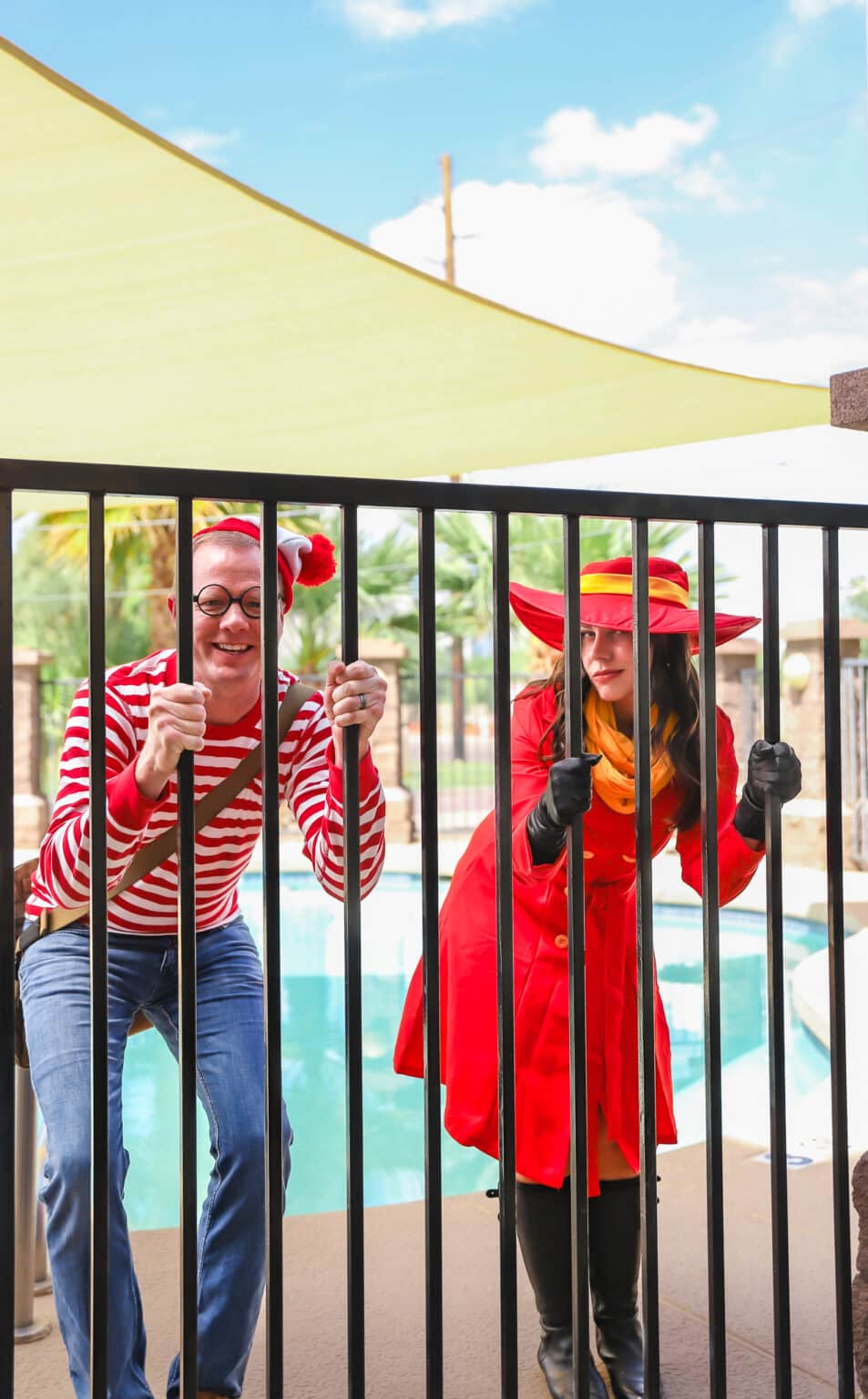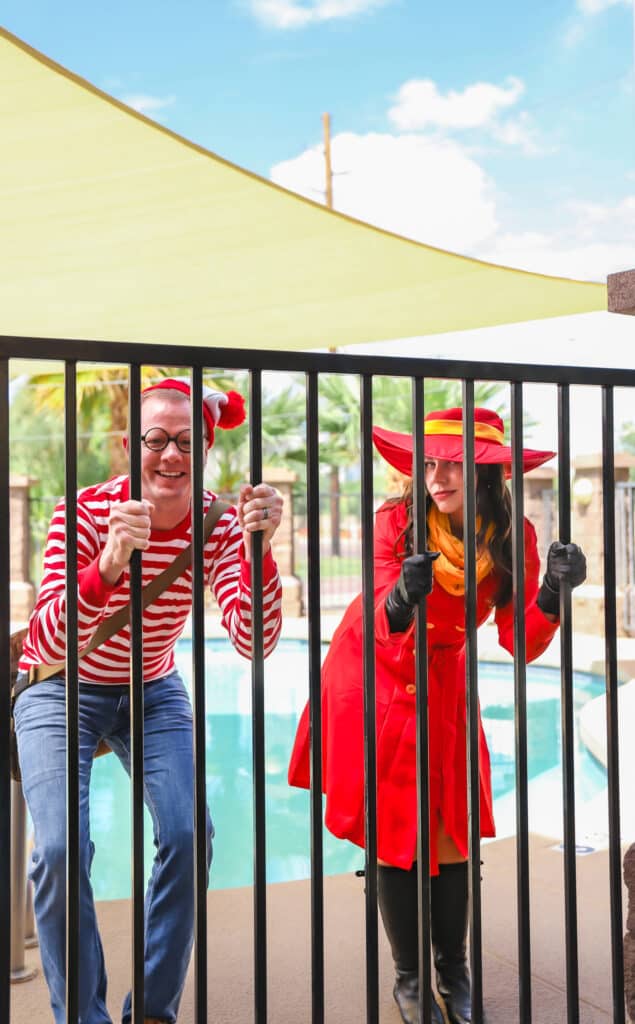 If you need ideas on how to create a DIY Where's Waldo costume, check out our Where's Waldo Costume post with all the details and links!
The best part is both of these costumes are easy to pull together with minimal items. And, they make the perfect adventure pair for the Halloween season!
Like these fun Halloween costume ideas? Be sure to check out these posts too:
Halloween Costume Pictures: Pre Trick-or-Treating {Free Halloween Printable}