12 Months of Dates: January: Romantic Fort Night
This romantic fort night is the perfect romantic date night at home! With instructions how to make it, activity ideas, and an easy dinner idea too- you'll love this date night in a fort!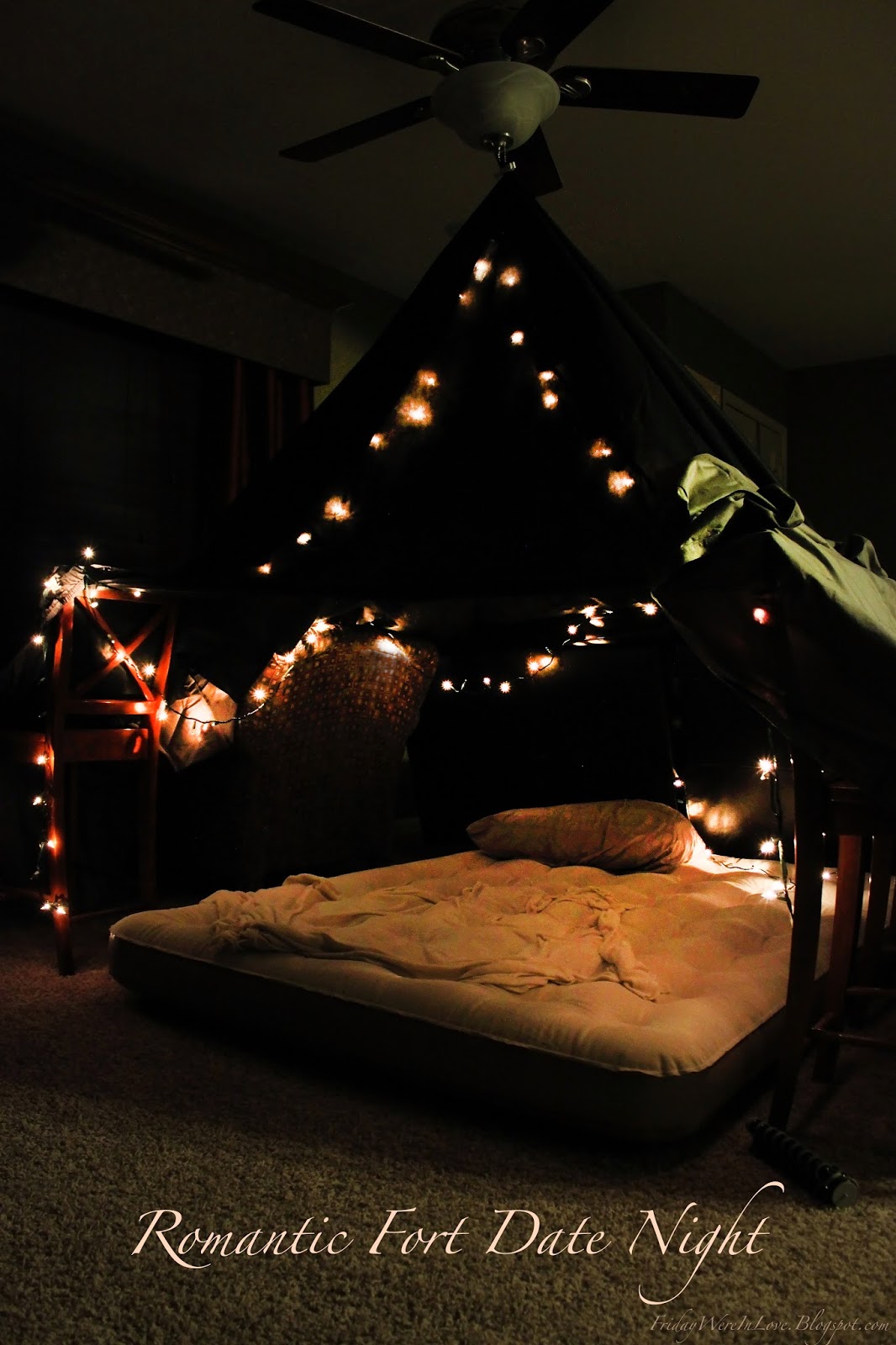 One of our biggest requests is for creative dates ideas you can do at home. Today I'm going to share one of our favorite ones we've done!
In the Christmas of 2011 I gave my husband a year of dates with my
12 Months of Dates gift
that included one date to do every month. It worked so well,
I did it again in 2012
! However, last year was really busy for us and we didn't end up using our all our dates. This year I decided not to do it again and told Jacob so before Christmas. He let me know that was fine, but requested I still give him a couple dates just for fun, and because he loved it so much. When I put those together with those I gave the year before, I realized I had about 10 dates, and decided to buy two more and give Jacob 12! So this year we will be doing A Year of Dates again, and using some from last year's present! January this year included using June of last year.
Here's what the folder I gave Jacob looked like:
How to build a Romantic Fort
So we started the night out by building a romantic fort for two. Here are a few things we learned:
1. It's much easier/faster as an adult!
2. Lightweight tarps and sheets work really well!
3. Bag clips from IKEA do a great job attaching sheets to ceiling fan chains.
4. The back of your couch and chairs do a great job!
5. Air mattresses make for a better sleepover situation
6. Christmas lights make everything romantic. We'll probably add them to everything we do from now on no matter what the activity or season is. Easy, free, and seriously fun!
7. It's really hard to not make out in a fort
Romantic Fort Dinner Plans
We were thrilled to learn Papa John's gift cards don't expire, so pizza came right after the fort was built and a few minutes of testing and #7 above happened.
We added some Trader Joe's Sparkling Pomegranate juice to make it a little extra special.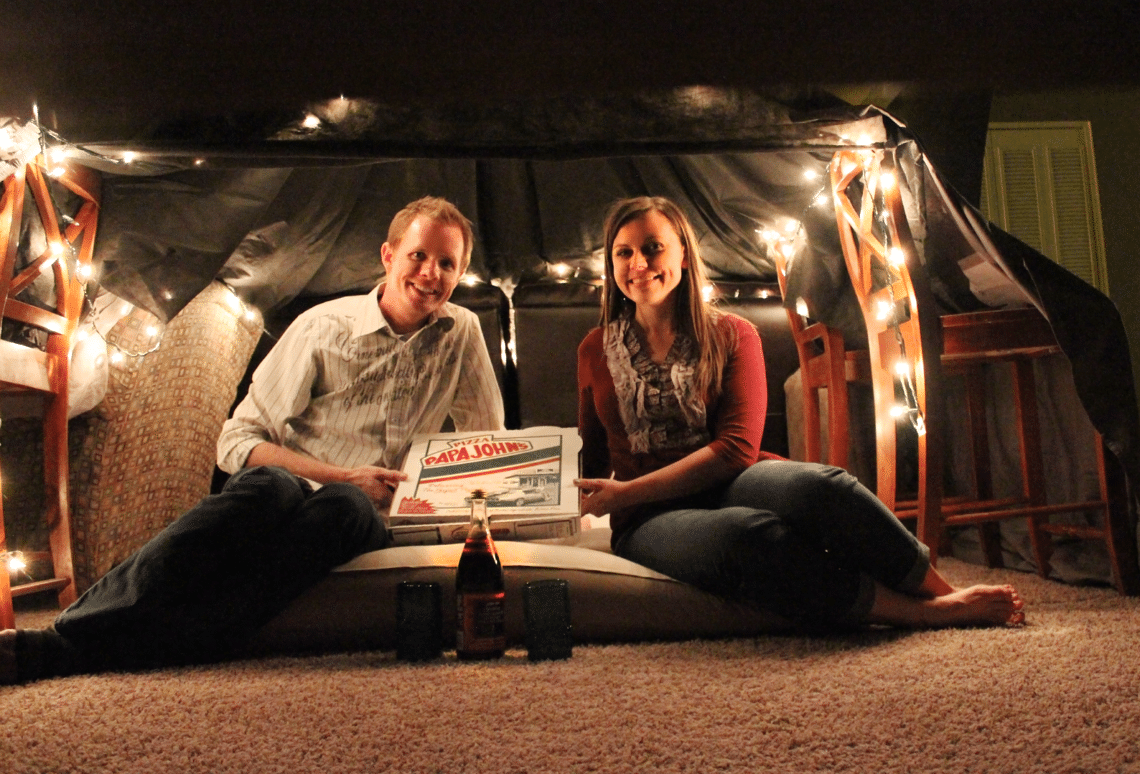 Fort Date Night Date Night Activity
We then cleaned up the dinner and spent some time chatting. It's amazing what one-on-one quality time does after both having some busy work weeks! Snuggling and chatting in this setting just felt so special and romantic. And did I mention #7, because geez, it felt like we had just started dating again or something. Bless you, romantic fort!
After an hour or so we decided to play a game I heard about from friends called 
Do You Know Your Husband?: A Quiz about the Man in Your Life
. There's also a version for him called
Do You Know Your Wife?: A Quiz about the Woman in Your Life
. You can get them from Amazon through the links above, and they are about $5 per book. They ask questions essentially about how observant you are about certain aspects of each other's life, as well as some random things you have or may not have had conversations about.
After you take the test you total up the correct answers and score from 10-1,000.
Seriously, some of these questions and some of our answers were just total crackups!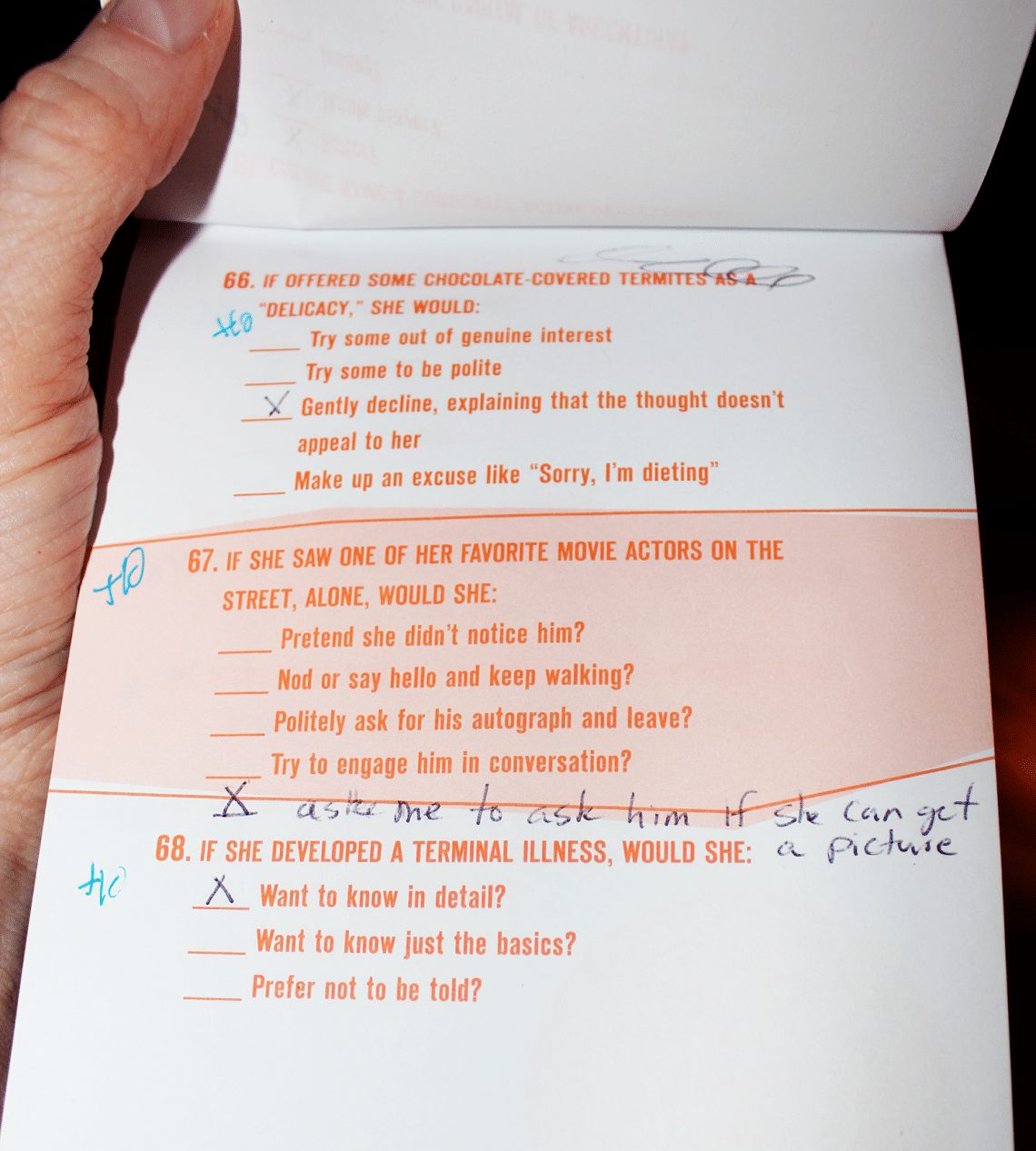 And guess what- good news, according to the test we both "very impressive" so neither of us had to wonder who that person in our bed is and why we don't know them.
This was a free (minus the game and dinner) at home date that we'd highly recommend to anyone who needs a romantic night in!
Like this at home date idea? You may like these posts too:
A Movie and…A Fort?
Get 365 Date Ideas!
We want to help you have the best date nights ever! Grab this FREE printable with 365 date ideas, a date for every day of the year so you never run out of ideas!