Gilbert Arizona Temple Tour
Date Info:
Price: Temple- Free
Location: Gilbert, AZ
Time: 2 Hours for a temple tour
We had a lovely opportunity last week to visit the new
Gilbert, Arizona LDS Temple
. It was open to the public to walk through and view the building for about a month. I booked tickets fast knowing most people love to go and get a glimpse. However, Jacob had a work trip the night of reservations, so I just enjoyed myself and my coworkers. It's awesome to talk about your religion, and remind yourself why you believe what you do.
When Jacob returned home we knew something was missing, and we really should go together. We could have done one of our glamorous date plans, but decided there are some things worth ditching those for. So we did.
I know I don't get religious all that often on my blog, but
I happen to be LDS
. I would have gone whether I was or wasn't, I love history, I love religion, and I love learning about cultures and people. "What's the draw to go then, if you can go in after the open house?" I was asked by so many. Let me tell you, I thought a lot about this.
We believe we were sealed for eternity the day we got married. We believe families are forever. Everything we do in the temples is to bind families together. Going through the open house allows you to see most the building, and to do it at once. Normally you only see one area at a time as a member who visits often. The holistic view is a sweet reminder of all the things we do there, and how important family and marriage really are.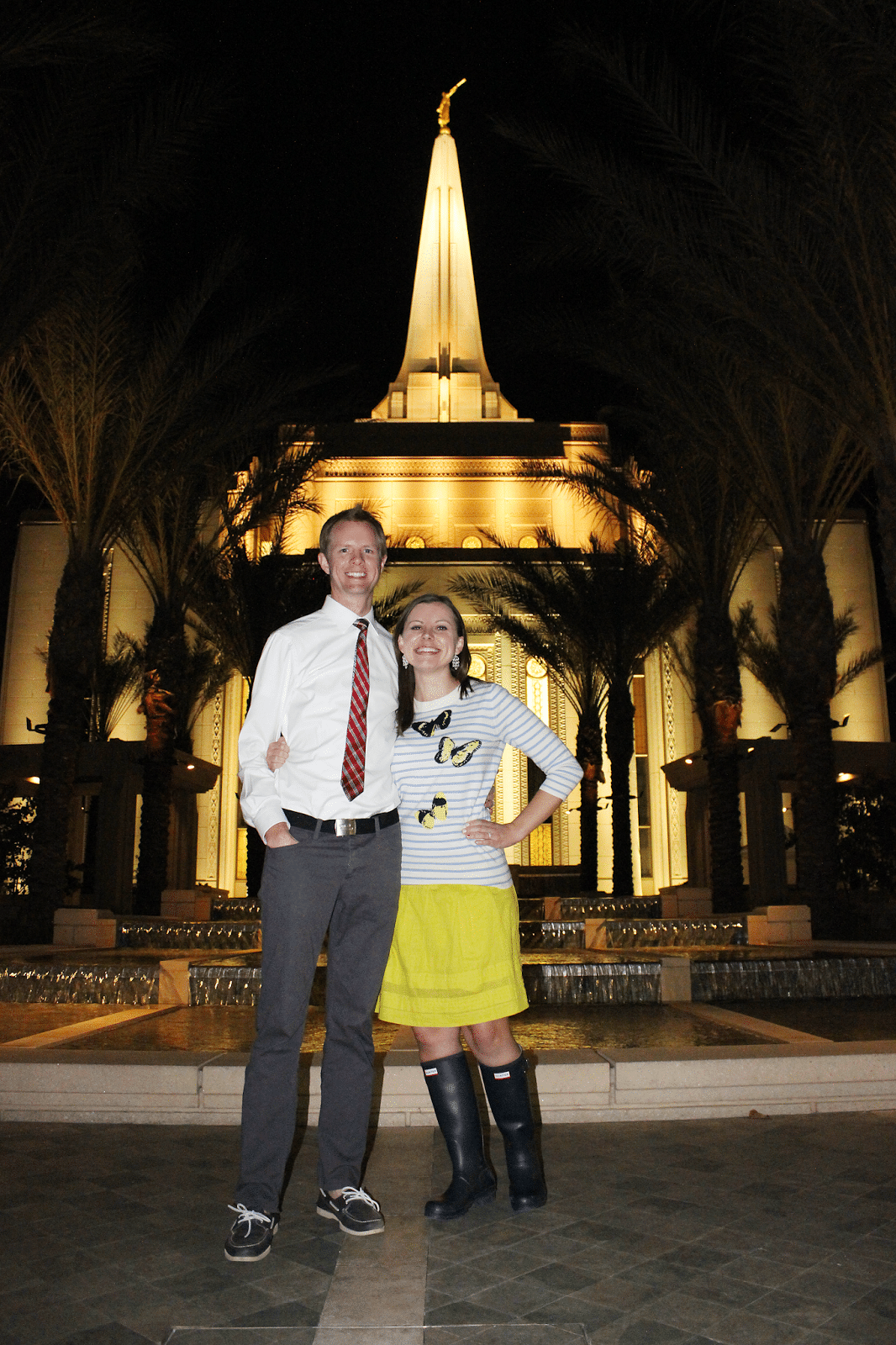 We can't wait for this gorgeous place to be officially dedicated and to go back. It is absolutely beautiful, and it provides a peace that you just can't find in this world!
If you're in AZ and you missed this, don't worry, the Phoenix Temple is opening soon, and the public can tour that one before it's dedicated too!
P.S. Hipster husbands definitely don't wear socks
Get 365 Date Ideas!
We want to help you have the best date nights ever! Grab this FREE printable with 365 date ideas, a date for every day of the year so you never run out of ideas!