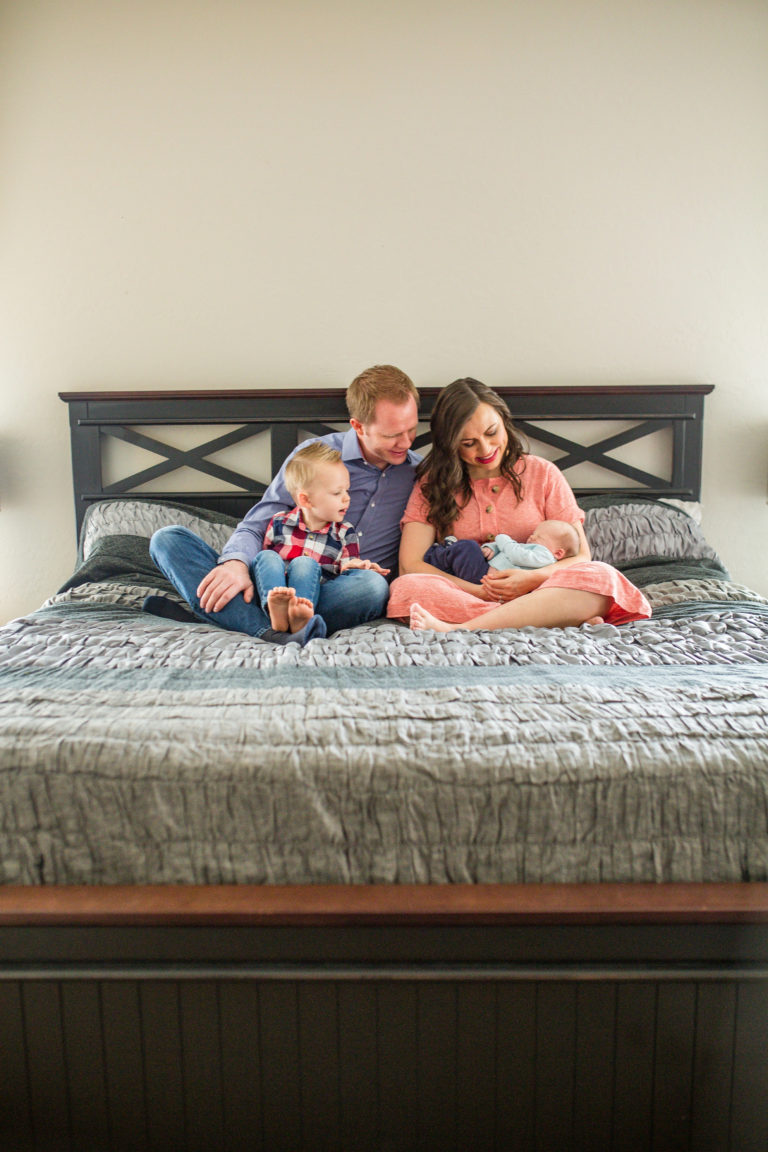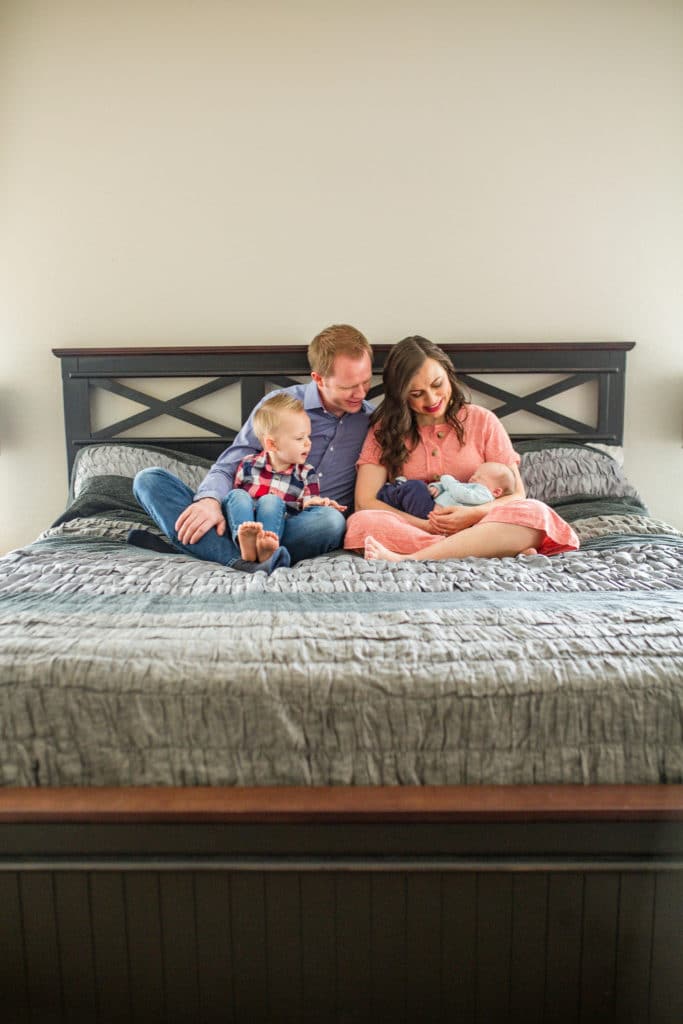 I'm typing this post with a fresh baby on my lap, reflecting on this past year.
I'm so grateful for the Thanksgiving season. It's so easy to rush into Christmas and enjoy all the festive fun. But this year, I've tried extra hard to stop and think about the things I am most thankful for before I let myself get too carried away.
This Time Last Year
This time last year was a crazy time for our family. We were just figuring out how to be a family of three again after Jacob took a voluntary assignment abroad. I had every intention of living with him in Mexico City for several weeks of the assignment. But when Zika virus struck Jacob, we knew I'd better not be anywhere close. We had to halt infertility treatments until he came home and was out of the three-month wait period.
Last November felt so sweet. I felt like a newlywed again. I was living with my husband and seeing him in person each day! I had help with our toddler again. The toddler had broken my foot with a shopping cart, and I was just healing and feeling active again.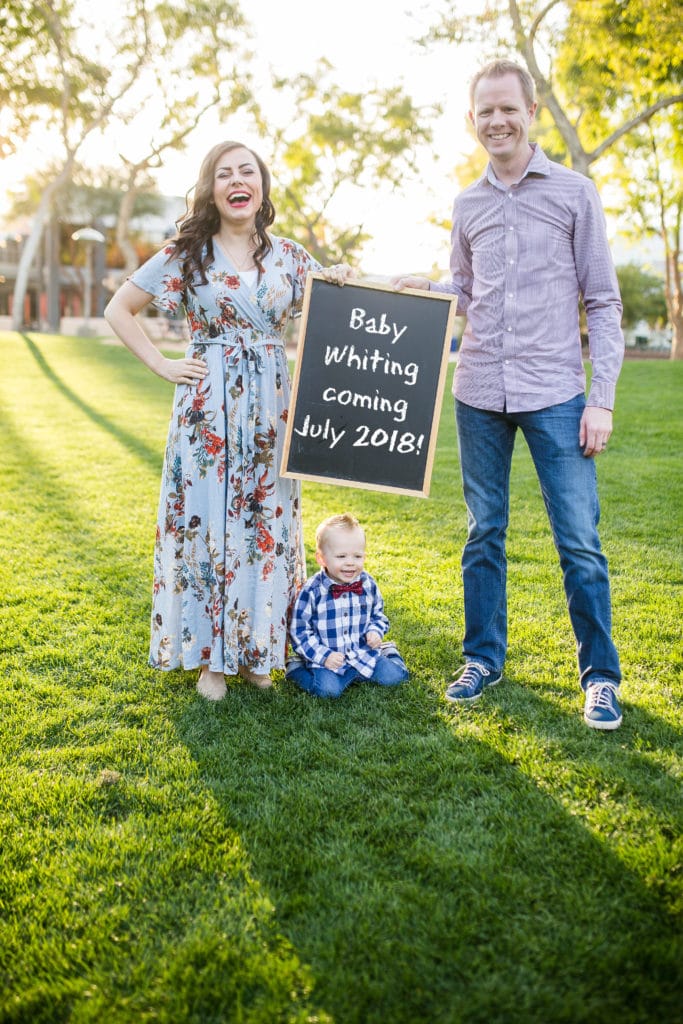 Infertility This Past Year
As we prepared for infertility treatments to start-up again, a pleasant surprise came. Two days before the appointment I found out I was pregnant! Miracles happen! The true miracle came in the timing that we had the appointments so I could be monitored. It was a lot of scary months and weekly appointments telling me to brace myself for the worst. But, somehow, hormone therapies worked and by Christmas, our baby was only a week behind in size.
I won't sugar coat the pregnancy. It was hard. We just hit the one year anniversary of the magical day I found out I was pregnant and figured out how to tell your husband you're pregnant with a really fun reveal! I threw up that day, that's how I knew to take a test. Every day until delivery was a rough ride of non-stop nausea. Hence this post about morning sickness remedies– I tried everything!
It was quite the year! Nine months of exhaustion and not feeling like myself with a difficult pregnancy made me stop daily to reflect on what an amazing husband and son I have. They were so patient and so sweet. We dropped a lot of balls and it was a challenge.
A Thankful Year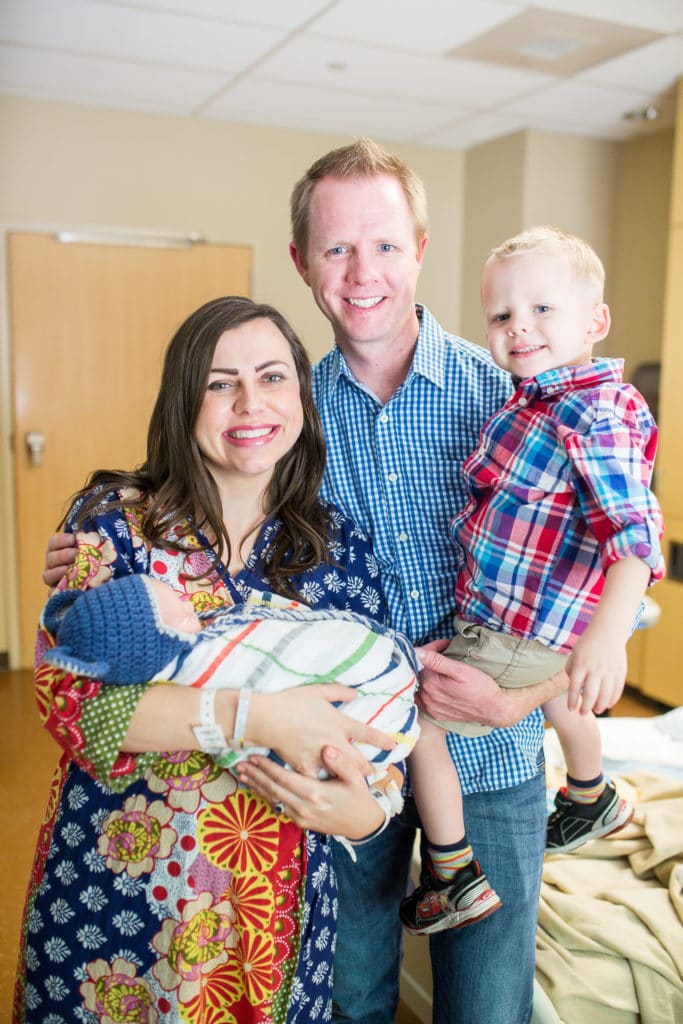 But right now I'm looking at the face of a three-month-old tearing up. I knew he'd be worth the pain, but I had no idea what I was in for!
A baby who is a pretty decent sleeper! One who smiles more than anything. He gets excited to see any of his family members. He snuggles and loves us nonstop. He's a true peacemaker and I can just sense this special soul he is and what an amazing person he's going to grow up to be. His The Wonderful Things You Will Be Nursery is so fitting for him!
Somehow people stuck with me in my incoherent mess of a pregnancy. I'm so grateful for wonderful readers who checked in on me! I know content changed quite a bit to share a lot of pregnancy and little fewer dates. I can't thank you enough for sticking with us and supporting our family! Seriously, I feel lucky every day that I get to do this dream job. I couldn't do it without amazing readers and a wonderful community!
What a difference a year can make! What a blessing can come after some very hard times! Oh, the thankful year it has been!
I'm thankful for a difficult year that brought me a greater love and appreciation for my family. And as always, a reminder that I married the perfect person for me to tackle a year like this together!
I hope your holiday weekend treats you well and you get to spend it with those you love!
Like this a thankful year post? You may like these posts too:
A Thankful Mother's Day and Infertility Reflections
Newborn Picture Ideas You'll Love Forever
Last Week of Pregnancy Survival Guide
What to Say When Someone Tells You They Had a Miscarriage
Get 365 Date Ideas!
We want to help you have the best date nights ever! Grab this FREE printable with 365 date ideas, a date for every day of the year so you never run out of ideas!