How to Tell Your Husband You're Pregnant
Looking for creative ways to tell your husband you're pregnant? Here are several excellent ideas that won't take much prep, and will leave with a fun, memorable solution to how to tell your husband you're pregnant!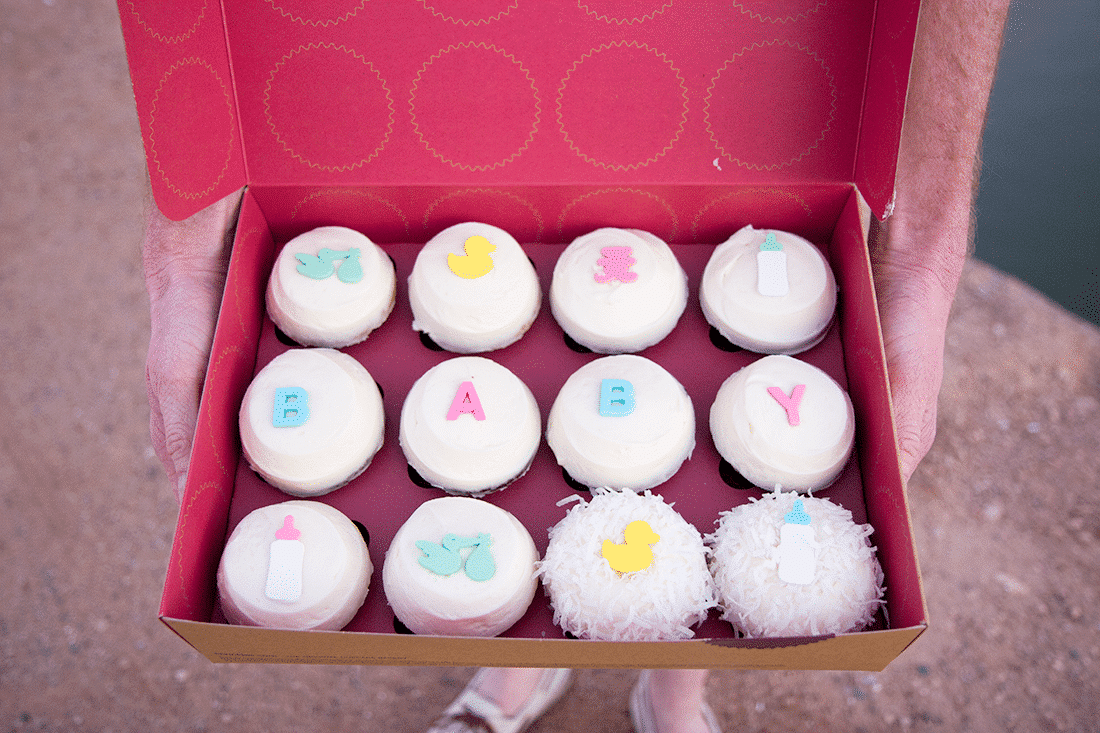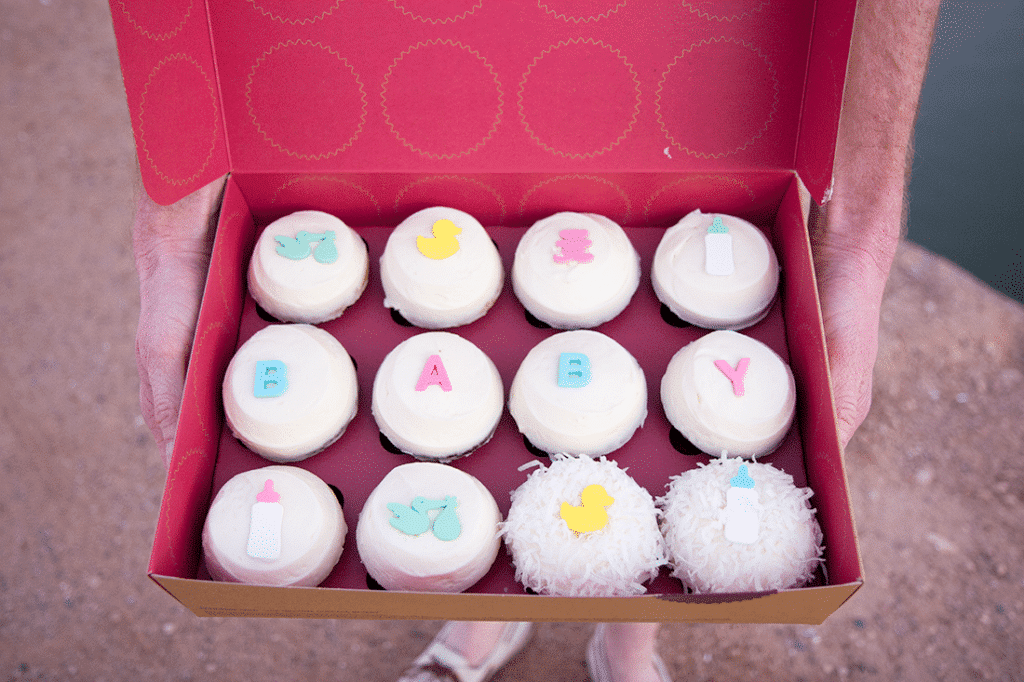 We've been deep cleaning and prepping for baby around these parts, which is causing me to find all kinds of random things. One of these items included a picture that made me smile. It's how I told my husband I'm pregnant with this little person.
I've had so many people private message me asking what I did and how I told him. I shared the big reveal and how I did it for baby number one. But, in true second child form, this one hasn't been documented. It's time to remedy that!
I thought it would be fun to share how I told Jacob about baby #2, and a list of creative ways to tell your husband you're pregnant.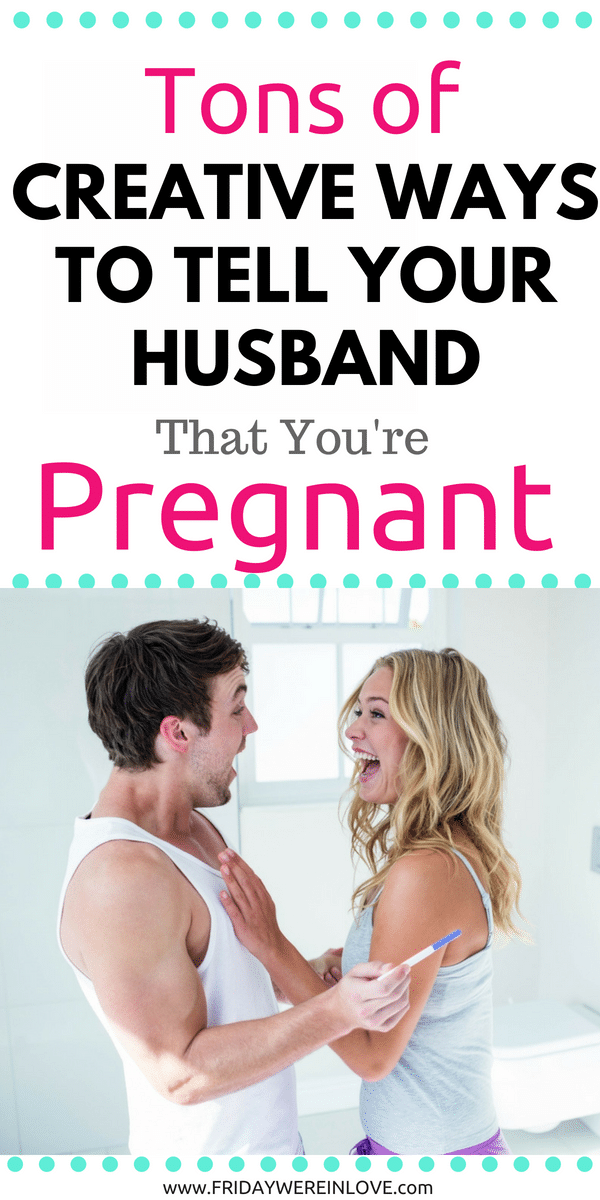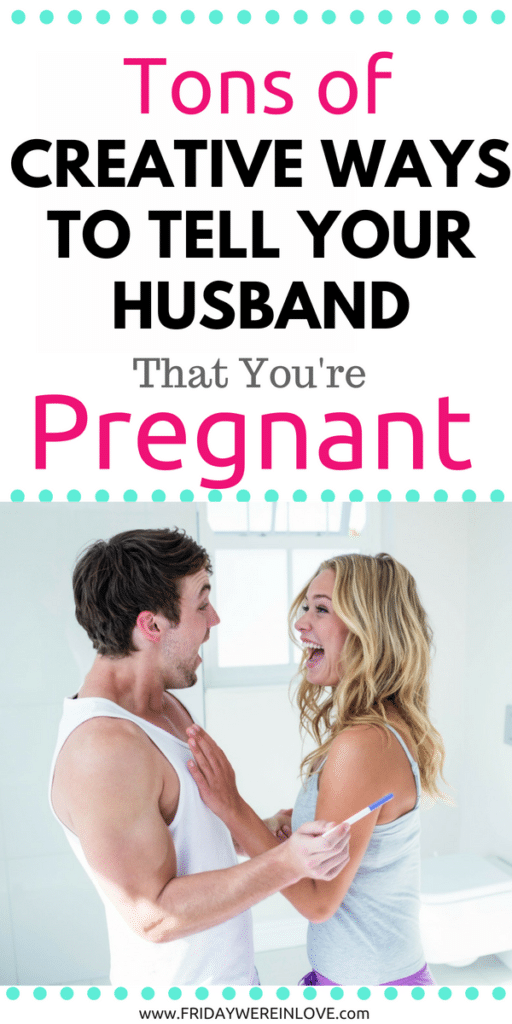 Pregnancy Announcement to Husband
I went all out the first pregnancy- after years of infertility, I was going to make a production! But then I waited a few days to do a creative pregnancy announcement the next pregnancy. I knew for days before I planned to tell him, and I ended up in the hospital with a miscarriage the day the announcement was planned. I decided if we were lucky enough to get another baby, I was going to tell him the same day I found out.
Thus a super easy pregnancy announcement to my husband was in order, and I'm so glad I told him so quickly! We were off to the mall the meet Santa with our toddler that night. I called ahead to double check there was a photo booth we could use. There was! I made up something about needing a photo strip picture of our family for a Christmas present. He bought it hook line and sinker!
We sat in the booth, I let the first one go by. And then I said to my toddler "This time say Mommy is Pregnant!" He did it perfectly. I got a shocked "Really?" and all the surprised happy faces I could dream up perfectly captured on film. It was easy, it was cute, and now these pictures get to remind us of a very happy day.

That third frame with Jacob's face will forever be a treasure to me!
Keeping the Pregnancy Announcement Easy and Fun
I'm so glad I didn't do anything over the top this time. Sometimes you're just bursting to share and it's hard to come up with something that won't take much time or prep. Sometimes you want a big production. For people in both camps, I'm sharing ideas for really easy low-prep husband pregnancy announcements. As well as really fun ways to tell your husband you're pregnant that may take a little time and effort.
How to Tell Your Husband You're Pregnant
Looking to find a fun way and how to tell your husband you're pregnant, I have you covered! Here are 15 ways to break the news. Ranging from you can do these with very little prep, to some really creative announcements, here are 10 creative ways to tell your husband you're pregnant.
Easy, Cute Ways to Tell Your Husband You're Pregnant
Calculate your due date. Give him a card/paper/save the date with the future date on it. See if he can guess what big thing you have planned for that day. If he doesn't get it quickly, remind him it's about nine months out.
Take him to a local photo booth. On the 2nd or 3rd photo snap blurt it out- "I'm pregnant!" You'll have his reaction forever captured.
Buy or make a treat containing the food item the size of the baby. For many, this is a poppyseed or a blueberry. Leave a note sharing this is the size of our baby- you're going to be a dad!
If you have a child or a dog, have them wear a sign or shirt that says "Big Brother/Big Sister" and wait for him to notice.
Wrap up a onesie and let him know you picked up a surprise gift just for him. If he needs a literal visual try to get one that has a dad saying on it so he gets it!
Leave the positive test with a note where he'll easily find it. I love making these things funny and less cheesy so a note like "This is EXACTLY what you think it is!" would be my favorite!
Drive to a store that has expectant mother parking. Make sure you're driving and can park there, or be very insistent that he park there. Let him know you officially qualify to use those spaces!


Creative Ways to Tell Your Husband You're Pregnant

Take him to all the significant places in your relationship- where you met, where you kissed, etc. that you can fit in around your area. Take him to a bakery you've never had a moment at and make him guess what happened there. Bring out a special order of cupcakes or cookies with BABY spelled out, and let him know this is where you told him you are pregnant. This is what I did with our first, and it was such a sweet moment and one I'm lucky enough to have on film!
Get a box of chocolates and spell out "You're going to be a dad!" on them. This is what I planned to do with our baby we miscarried on Valentine's Day. It works any time of the year, but a special occasion announcement works extra well!
Make a dinner with baby themed everything. Baby back ribs, baby corn, etc. See if he can guess the pattern and let him know the reason!
Head out for a Chinese dinner somewhere you know serves fortune cookies. Slip in a bonus fortune with the announcement for him to find.
Go out to a place (like Starbucks) where you order a drink with your name written on it. Have them write Dad on his cup and wait for the reaction.
Go out for ice cream or your favorite dessert and order two for you. When he's perplexed let him know you're eating for two.
Let him know you went shopping and got new shoes today. When you come out for a fashion show, bring out baby shoes you've purchased and let him figure it out!
Purchase My Boys Can Swim and let him unwrap this funny title to a dad's guide to pregnancy.
Like this pregnancy announcement post? You may like these posts too:
The Best Places to Buy Cute Maternity Clothes
15 Maternity Outfits Using the Same Maternity Dress
Pregnancy Update: 13 Weeks
Last Week of Pregnancy Survival Guide
Get 365 Date Ideas!
We want to help you have the best date nights ever! Grab this FREE printable with 365 date ideas, a date for every day of the year so you never run out of ideas!