Outdoor Gender Reveal Party: It's A….
Know the baby's gender and want to do a big gender reveal with friends or family? Here is a fun way to find out pink or blue with this outdoor gender reveal party. It's creative and super easy to throw together!
It's kind of amazing how early you can find out the gender of your baby these days. Genetic testing has come a long way. Even since our last baby two and a half years ago! I was shocked at my 13-week appointment with my OB to be asked if I'd like to do the full genetic testing and DNA analysis, complete with gender reveal.
I'd heard of this option from friends, but also heard it was very expensive. I figured I'd be passing and opting for the cheaper basic genetic testing. I was amazed how low the cost is! Even if insurance won't cover it and I was sold- let's do this, let's find out the gender early!
Which lead me to come up with a quick gender reveal party. And an outdoor gender reveal party that we could invite family to and get great pictures at felt like the perfect idea!
Gender Reveal Party Idea
We waited over a week to hear back from the doctor's office, and when they called we were most excited to hear we have a healthy baby without any complications. When asked if we'd like to know the gender, we asked them to put in an envelope and solicited my sister's help to get the envelope and help us get the plan together.
We ordered a gender reveal confetti canon off Etsy, we got ours through this shop (affiliate link used). We paid for rush shipping, and luckily it arrived within two days of the order just hours before we were set to take pictures and do the big reveal.
It was a bit of an afterthought to invite our families, but we did, and we shocked that my entire family who was in town and live within an hour showed. It was so fun to have a crowd there to celebrate with us!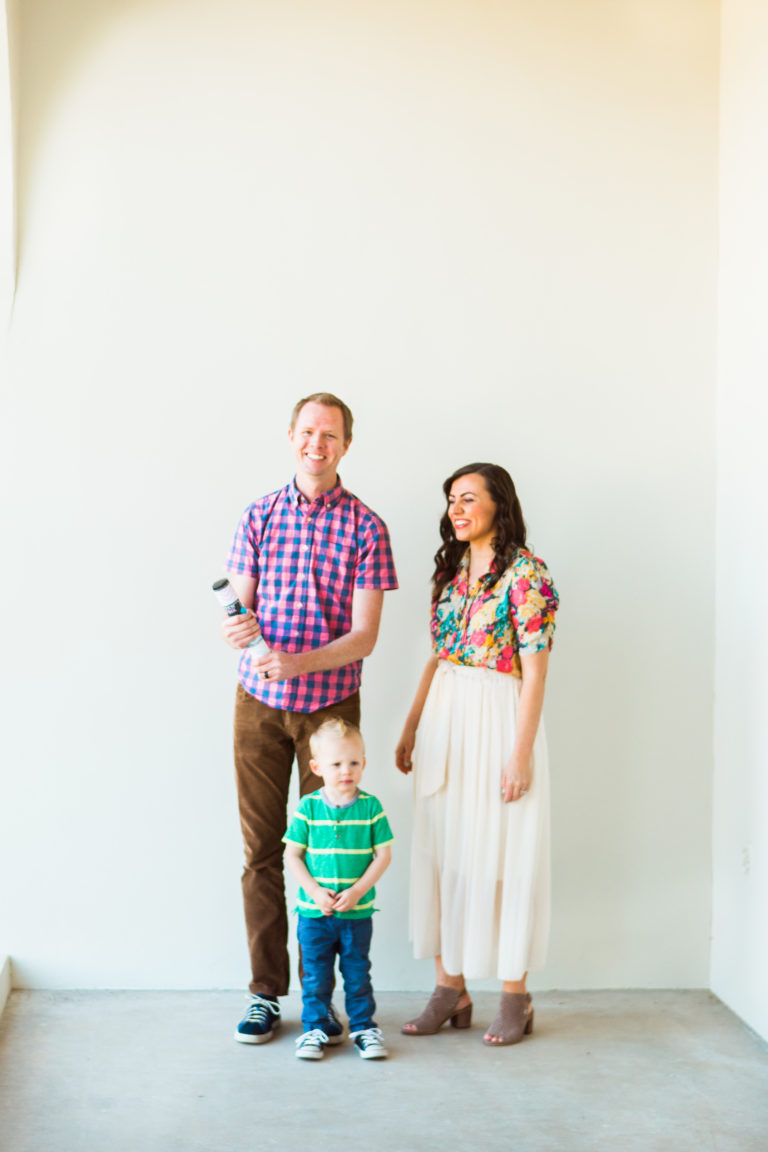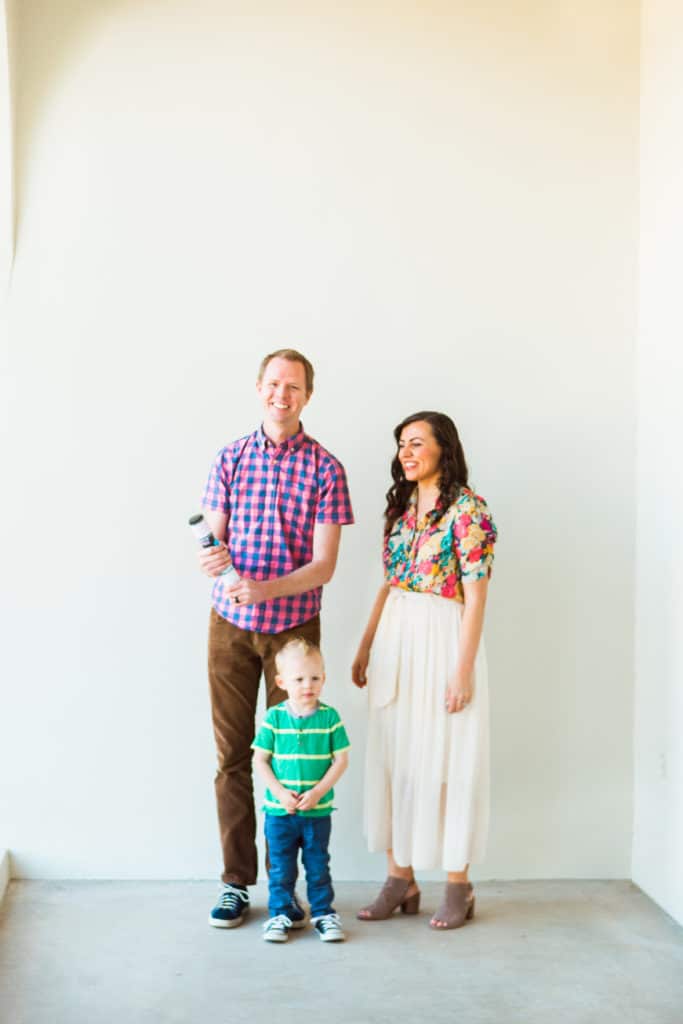 Baby Gender Reveal
We filmed everyone saying what they thought Baby Whiting #2 would be. It was so fun to hear thoughts and guesses!
So we set up the camera, we had a good friend/photographer Red Poppy Photo come join us for our outdoor gender reveal party. Then we set off the canon for the big moment.
Low and behold we are having a….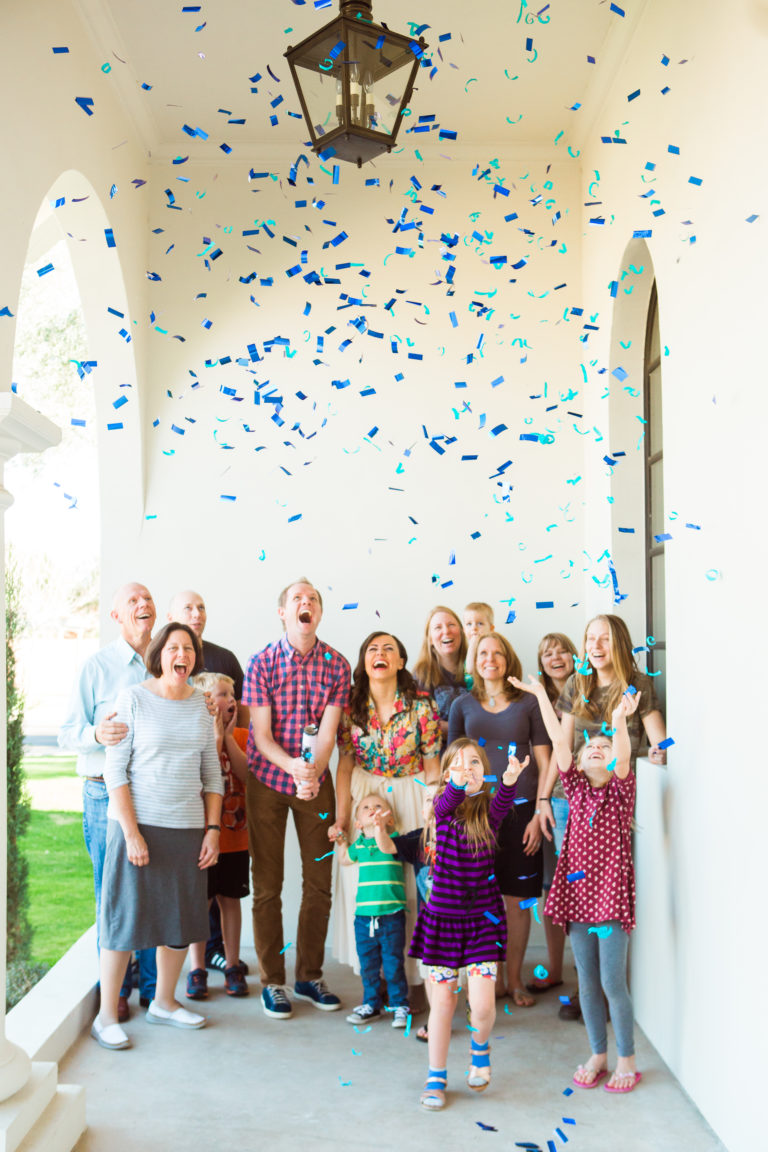 BOY!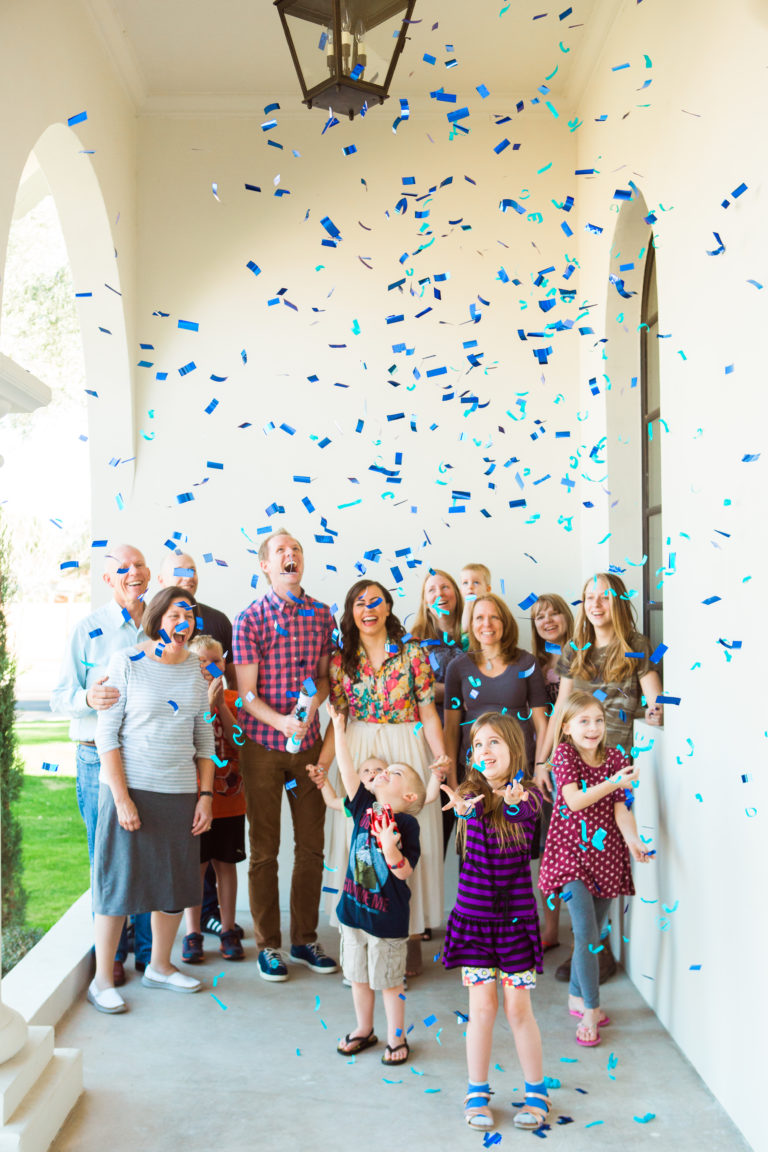 And with how queasy I've been we were a little shocked. But we're also thrilled. I started to have this existential crisis the day before that I'm a boy mom. Clearly, a girl would mean I lost my identity. I also read some studies about men and close bonds with brothers that make a huge emotional difference in their lives. As much we think one of each would be great, I think we just kept feeling last minute that another boy is supposed to join our family.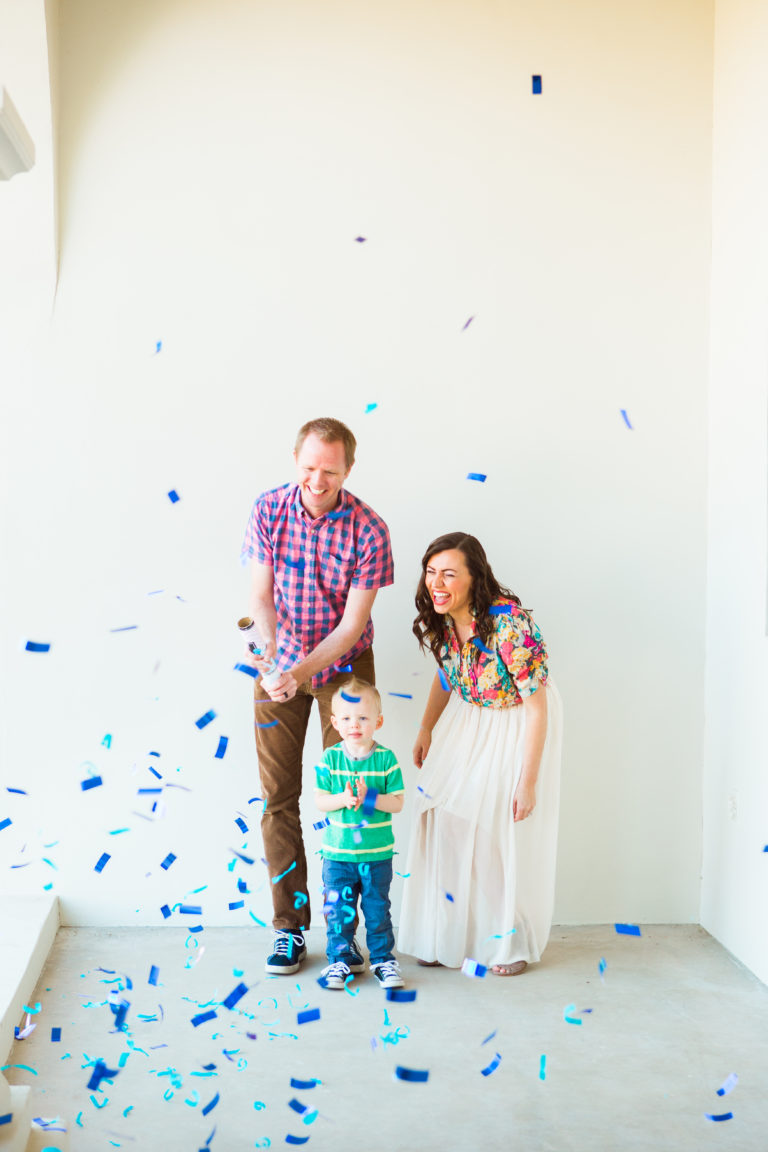 We are just so happy for our little guy to have a built-in best friend for life. And I'm so happy to have another little boyfriend to twirl my hair and ask for mommy snuggles. The mother-son bond is pretty amazing.
We're so happy to have a healthy baby first and foremost. We still know this baby is such a miracle, we talk about every day how close we've come to losing him so many times and how lucky we feel to have him joining our family in July!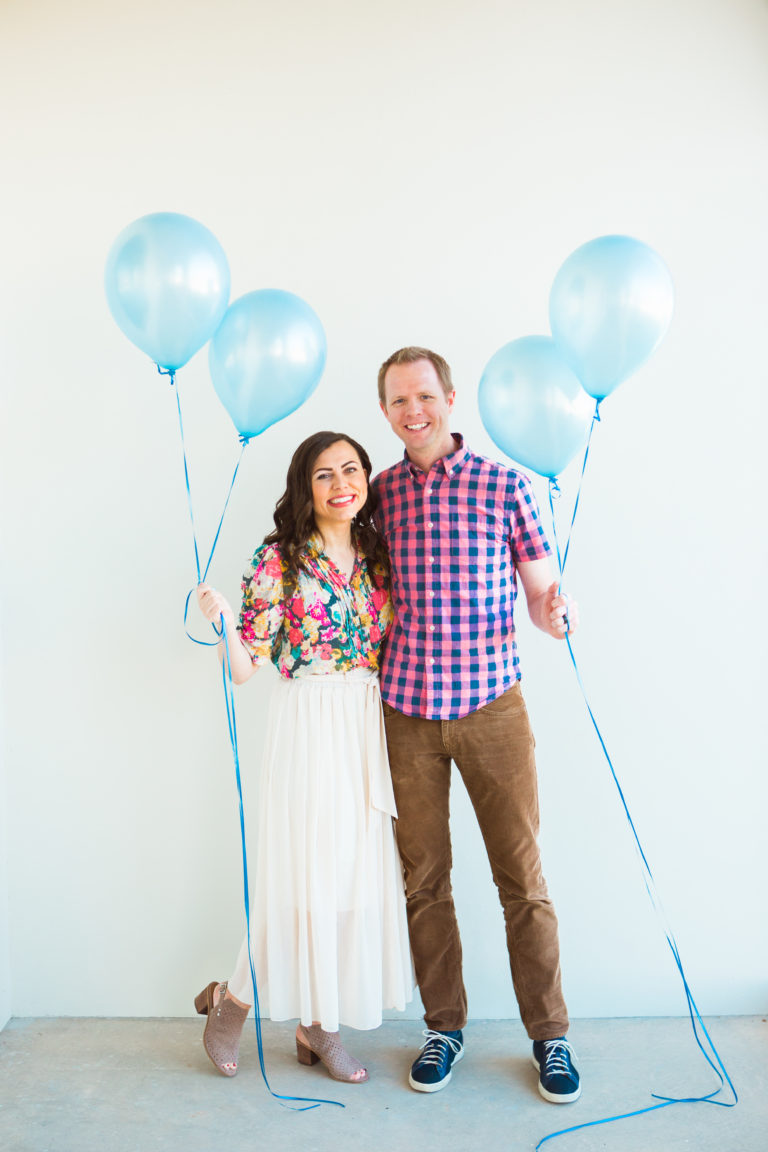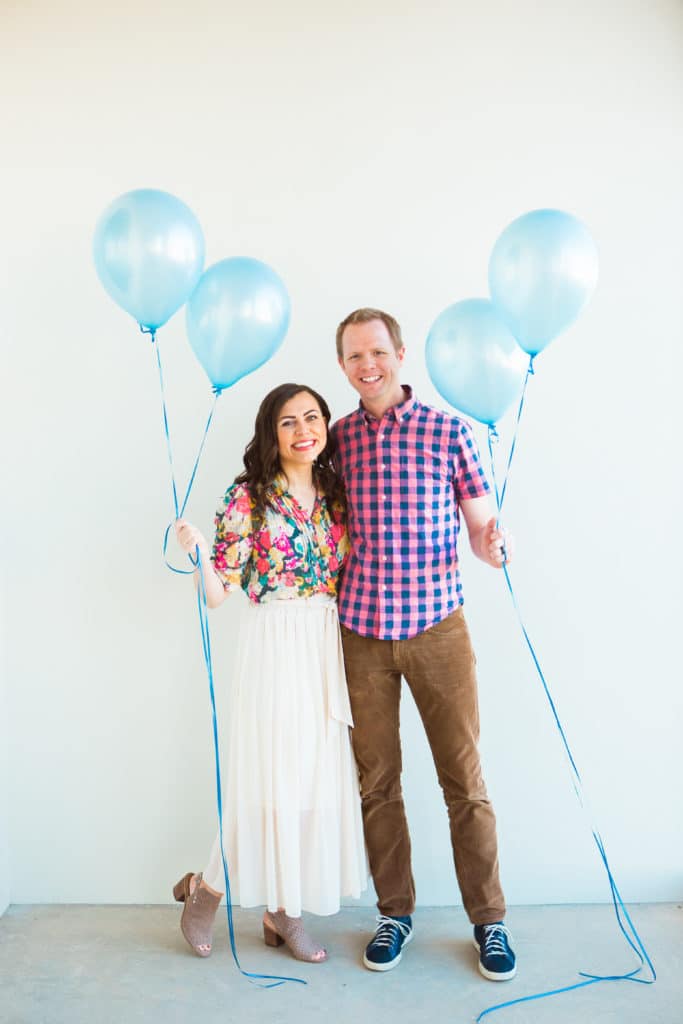 Like this reveal party baby post? You may like these too:
Where the Wild Things Are Nursery
The First Six Months with Baby
Get 365 Date Ideas!
We want to help you have the best date nights ever! Grab this FREE printable with 365 date ideas, a date for every day of the year so you never run out of ideas!