Blank Book Activity for Kids: Create Your Own Story Book Activity
You'll be amazed at the levels of creativity a blank book will unlock! Kids will love the chance to write/illustrate with this create your own story book with this inexpensive activity!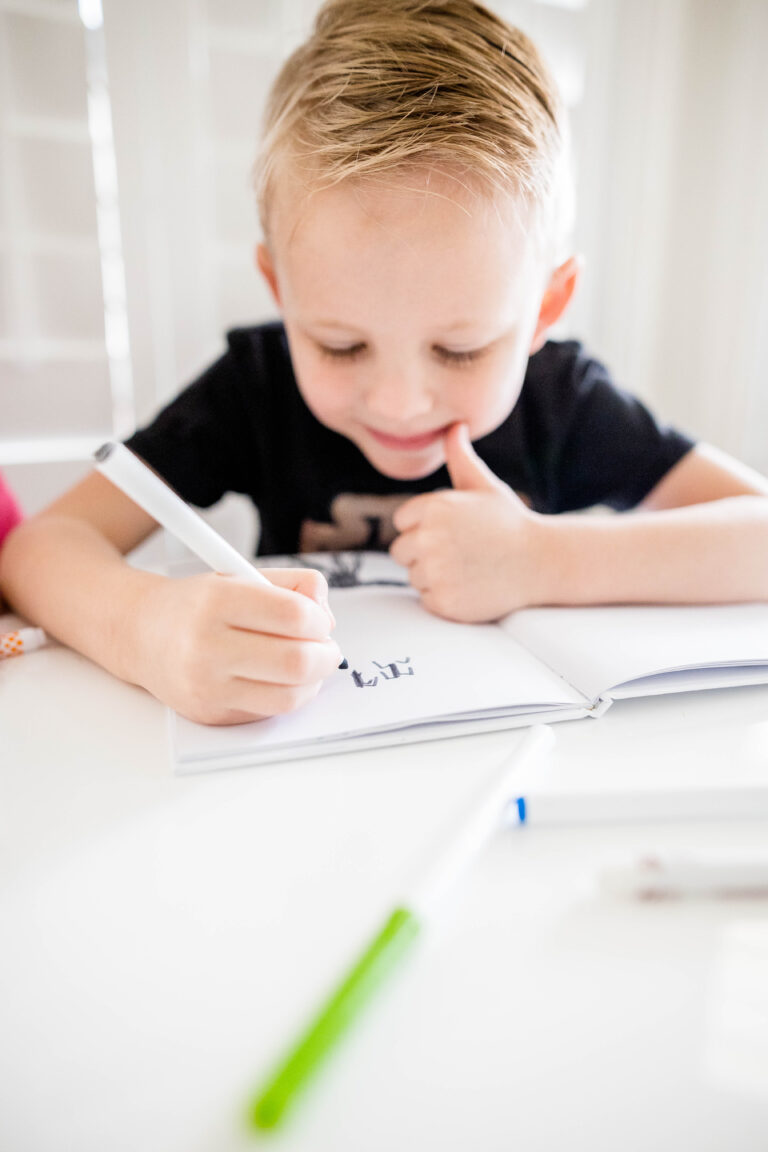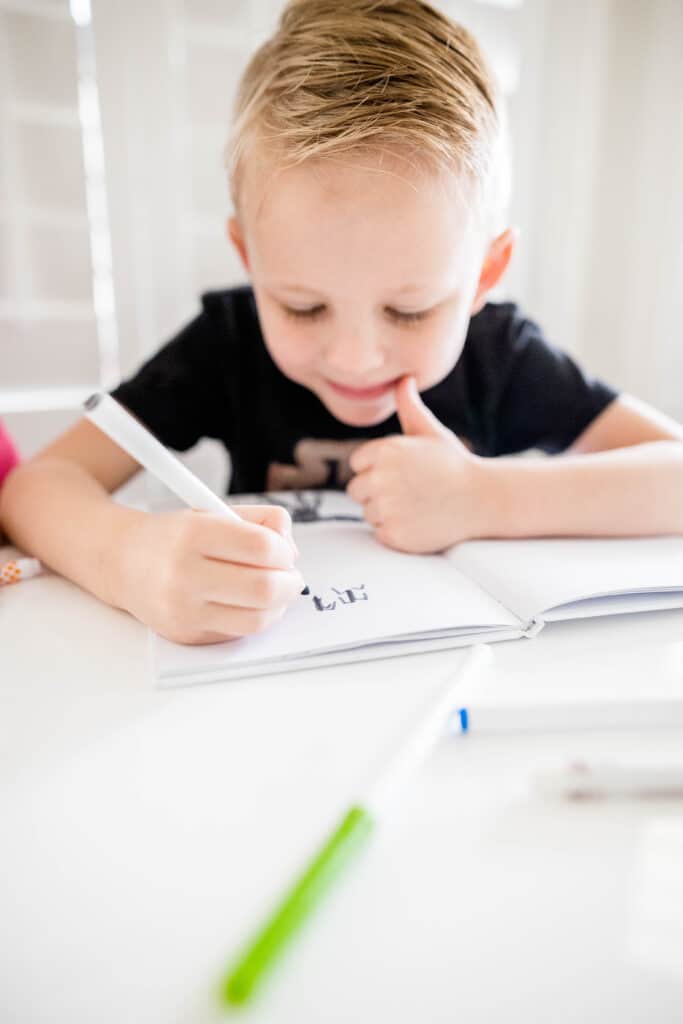 Do you need an inexpensive activity that's screen-free, fun, educational, and will keep them entertained for hours? You won't believe this mom hack!
Create Your Own Story Book
Last year my preschooler learned to read and write. He's always been a book lover. But somehow his newfound skills instantly instilled confidence that he is destined for publication!
He started taking the sticky notes from our office supplies and illustrating books on the tiny notepad. Everything with paper became an option to create your own story book in his mind.
He was so proud of the hours he poured into each illustration!
And as his writing skills advanced, so did his notepads. He started asking us to spell words so he could author a full story.
Leveling Up with a Blank Book
It dawned on me that I'd created a bound book when I was a teenager, and surely blank books designed for just this purpose must exist.
Good news, they definitely do, and they're actually quite cheap! Check out our favorite one here. You can get a blank hardcover book quite easily! I ordered one and you'd have thought it was Christmas morning when I gifted the blank book!
Talk about an upgrade from a Post-It note stack! My son was enthralled by the quality-bound book with blank pages.
I'm not kidding when I say I saw very little of my son that week. He created a detailed masterpiece with markers and imagination! He poured hours into that project! It was one of the easiest and cheapest ways to help him practice writing, drawing, and literary skills of all kinds!
And for only a few dollars for a blank book, I decided to order a few more.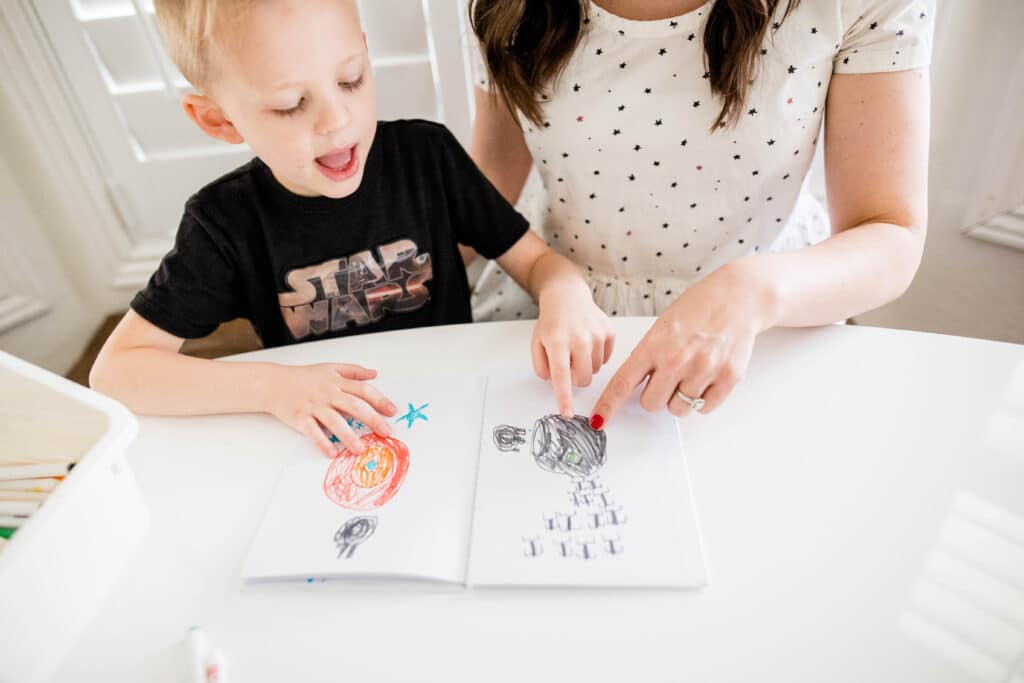 Quiet Time Activity
We limit it to quiet time now so I can see my budding author/illustrator. But he gives me 2-3 hours of quiet time every day and makes a lot of progress each time! It's one of our favorite quiet time activities for kids.
If you have kids home for the summer, are homeschooling, traveling, or in need of a creative outlet, you gotta try this! I remember creating one as a teenager and thinking it was a fun project.
Toddlers through high schoolers can enjoy creating their own books. I'm such a fan of activities that are great for kids of all ages! And little kids who can color through prolific budding others enjoy this create your own book activity!
So if you're ready to boost creativity and screen-free quiet time, I can't recommend grabbing some blank books and coloring tools of choice! It's cheap and easy creative fun you and your kids will love!
Like this easy activity for kids? Be sure to check out these posts too:
150+ Summer Activities for Kids with Free Activity List Download!
Free Things to Do With Kids This Summer
Paint By Sticker Books: The Best Mosaic Sticker Book Roundup
Get 365 Date Ideas!
We want to help you have the best date nights ever! Grab this FREE printable with 365 date ideas, a date for every day of the year so you never run out of ideas!