This is a sponsored post written by me on behalf of Foster Farms. All opinions are 100% mine.
There's nothing more magical than a simple trip to the park and a family picnic with picnic food ideas you'll all love. Here's what to pack for your next family picnic.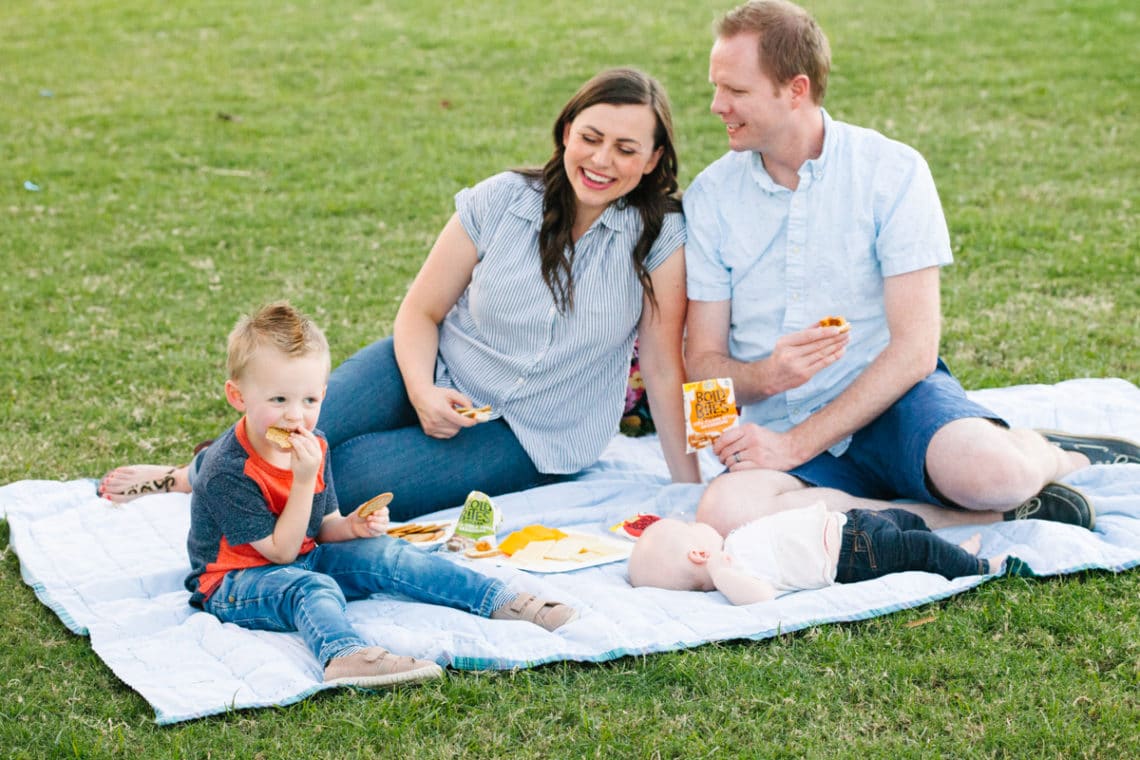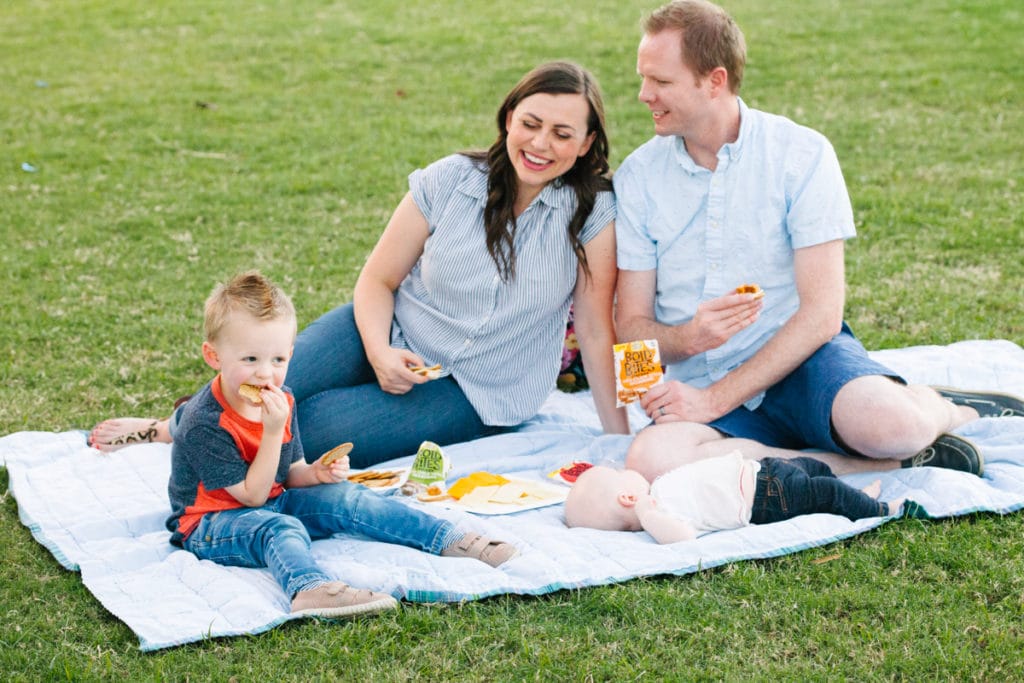 Family Picnic
One of the best parts of having children is the reminder that there's a lot of beauty in simplicity and a lot of fun in the simple pleasures of life. Currently, there's nothing more magical than a simple trip to the park and a family picnic. We're in a brief season of life where we're having more family dates than couple date nights. Having a newborn, you can't leave easily means you always have one stowaway. That was just fine with one child, we were happy to bring a baby sleeping in a car seat out to shorter date nights. This time we've had a new experience with a toddler who cries asking why his whole family is off to have fun without him. It's heartbreaking, and we've decided we can temporarily enjoy at-home intentional time just the two of us for a few months while we navigate the newborn phase. But in the meantime, we're really enjoying a lot of intentional family dates and family fun time with both our children.

Family Picnic Ideas
When the temperatures reach below 100 in Arizona, there's nothing we love more than spending as much time as possible outdoors. This means a chance to enjoy nature, to go explore, and to take our toddler to the park to wear him out. Also, it means a meal time outside with less toddler mess to clean up. Win-win-win! A family picnic is just about the perfect thing for us right now, and it's something we all enjoy! We've had a new amazing park open in our community that we love to explore. Our toddler gets to climb, play, run around, and get all his wiggles out. Parents get to have a minute to talk and enjoy quality time. The baby loves just lying on a picnic blanket and enjoying being outside. A family picnic really is ideal and one simple, easy, and fun family activity!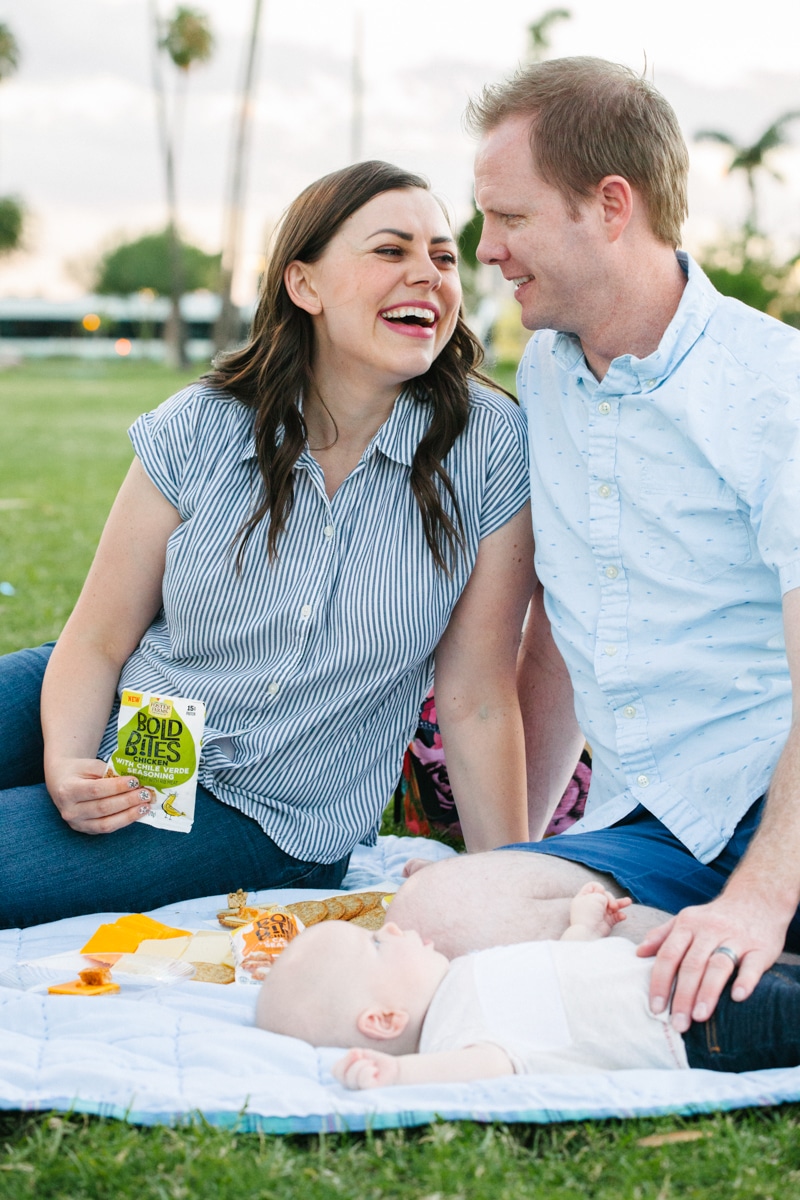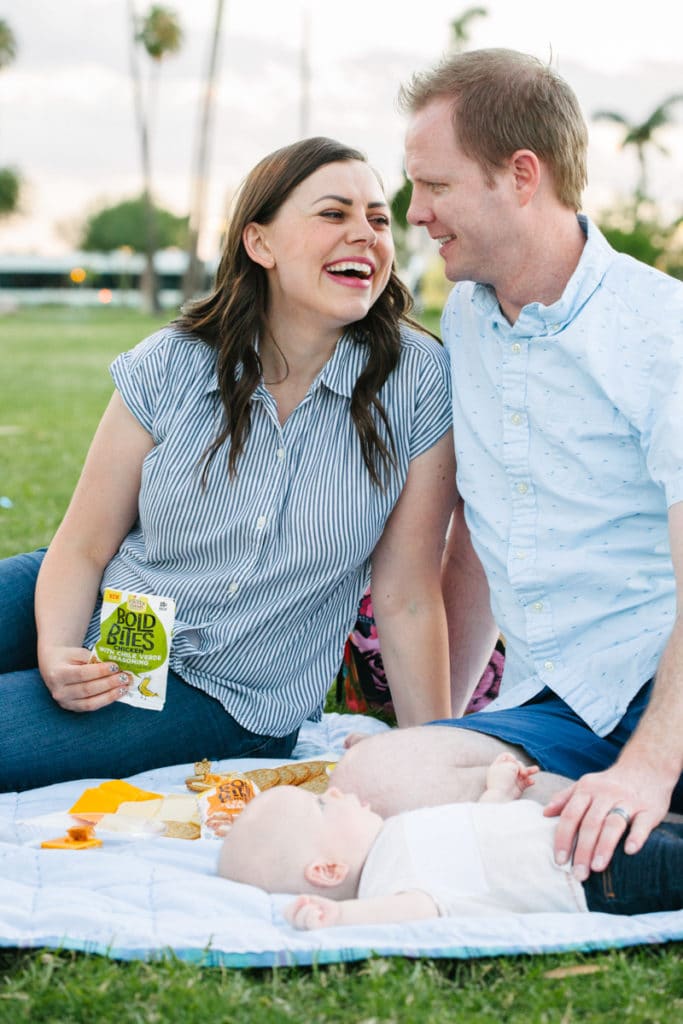 Family Picnic Food Ideas
With our park time and family picnic time, we've learned a bit about what makes great family picnic food. Easy is always a good idea. Simple, delicious, and food we feel good about is always in order. We love to bring:
A cheese plate. Easy to eat and a toddler favorite! Okay, it's a whole family favorite. We've made our own, we've also picked up a sliced cheese plate from the deli section of our grocery store. Cheese also pairs perfectly with…
Crackers. Cheese and crackers are always fantastic for kids, but we love buying a more adult kind and really enjoying a nice pairing. Any carb can sub here. A fresh loaf of bread reminds us of the picnic date we had in Paris. Fresh tortillas are a fun change too. Crackers are often easiest, but any carb your family loves will do.
A protein. We've found the best protein that we can also easily grab from our deli section that adds such a fun mix to a cheese, cracker, and meat style picnic food. Bold Bites is a brand-new ready to eat snack from Foster Farms. It quality whole chicken breast meat with big taste. They named it well with "bold", the bold seasoning makes it really flavorful, and we've loved all 5 flavors: Caribbean Jerk, Cajun, Parmesan Garlic, Korean BBQ. What I really love besides the convenience is the fact that it's a real food and a healthier option than most snacks. Each pack has 15 grams of protein. No nitrates/ nitrites/ no artificial flavors/ colors. I'm pretty picky about my chicken, and I love the quality chicken, really great flavors, and healthier option. For the record, I've bought these not only as a family picnic food item but as a protein-rich snack for me. They also work beautifully all by themselves or as part of a cheese/cracker sandwich. It's the perfect complement to a picnic dinner or lunch!
A Treat. This can look different for different families. Sometimes it's sliced fruit. Sometimes we grab ice cream down the street from the park. Occasionally I'll bake a treat to take with us.
Silverware, plates, napkins, and a trash bag. You can be as eco-friendly as you want or go super convenient with disposable items. But we always make sure to bring the items we'll need to eat and clean up without having to worry.
Drinks. We're usually adding a few water bottles to the picnic bag and calling it good. When it's just a couple date we like to grab a sparkling cider. Either way, there's no wrong answer, but drinks are always a good idea.
Easy Family Picnic
There's something magical about having a family picnic and getting to eat outside. There's less stress with toddler messes. We get a lot of time to connect and enjoy our food and conversation. Also, we know when the toddler is ready to go down a slide, we can watch him from a few feet away while we still get to eat and be together.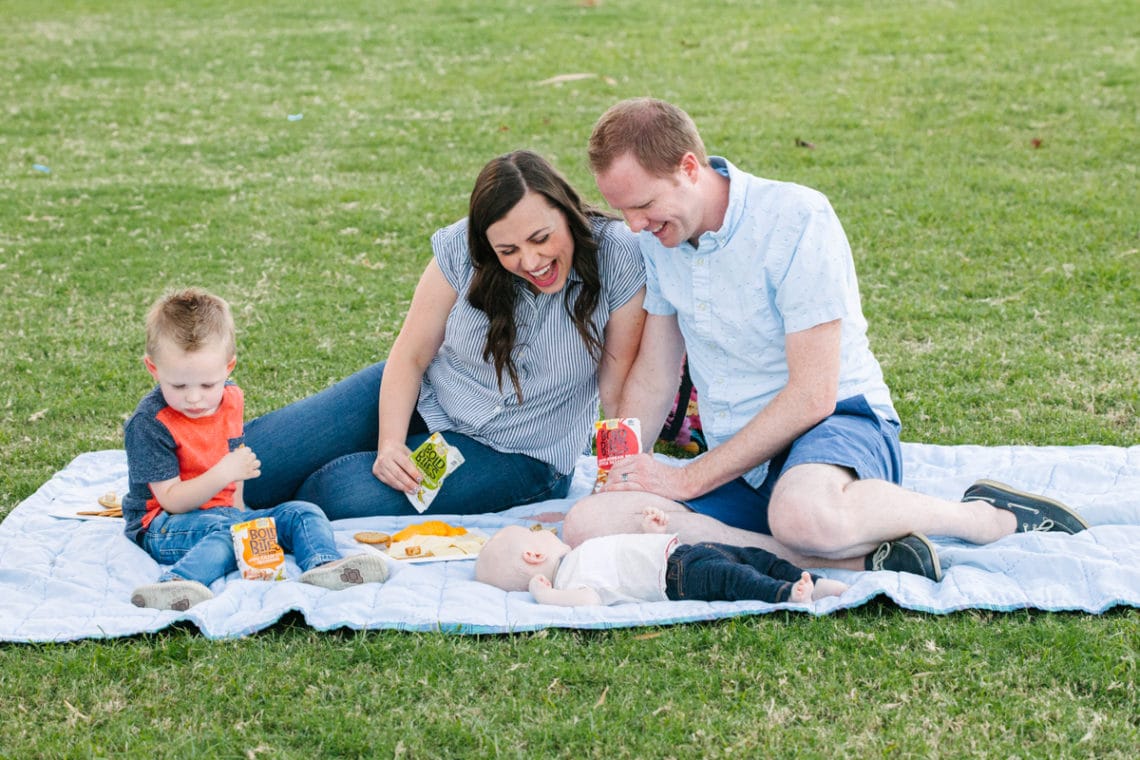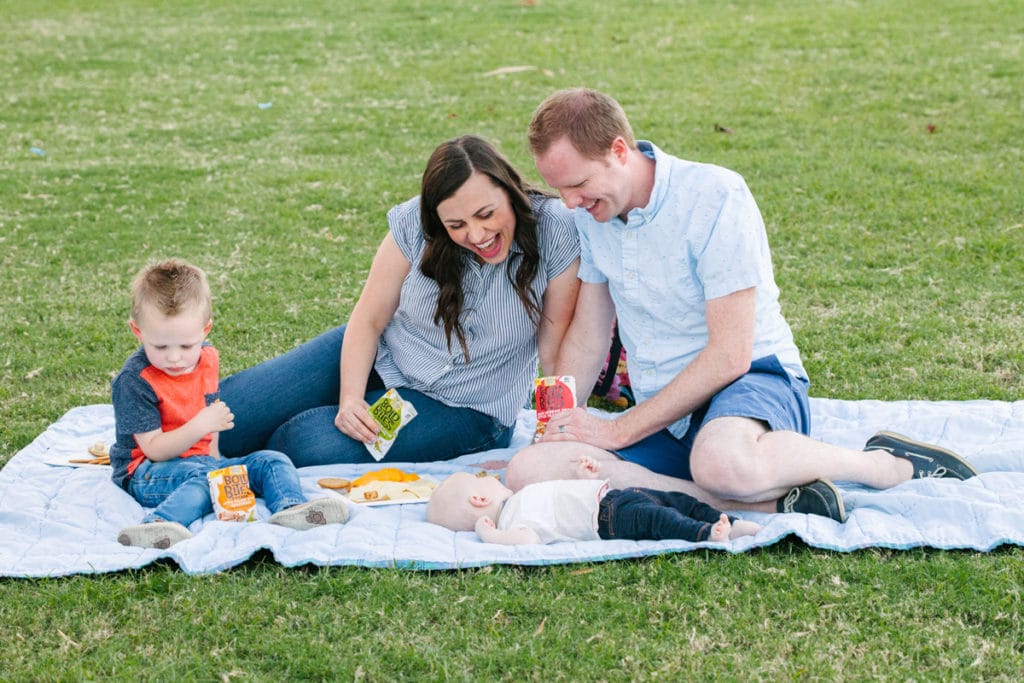 For this phase of life, we're going to continue to plan the easy and fun family activities that help us have quality intentional time with our new baby. And if I'm being totally honest, with a great picnic and some at-home date time after the kids go to bed later, it's a pretty amazing phase of life that I'm happy to soak up for a little longer!
Get 365 Date Ideas!
We want to help you have the best date nights ever! Grab this FREE printable with 365 date ideas, a date for every day of the year so you never run out of ideas!