European Dining: Pomo Pizzeria
Some of the best European Dining in the United States! Pomo Pizzeria makes the best Italian pizza that will taste and feel just like you're in Italy! Our review and what to order at Pomo Pizza.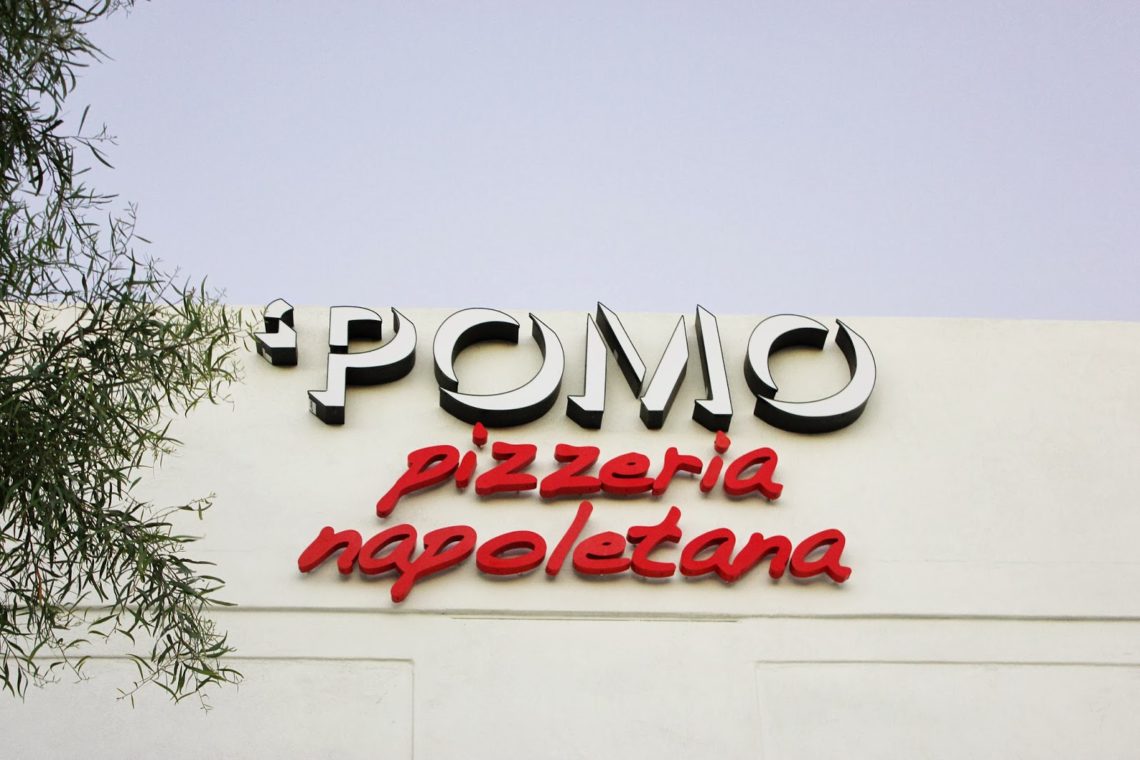 Ever since we went to Paris we've seen food and dining a little different. We've tried to eat smaller portions of better food. We've also sought to make dining an experience and really enjoy what we cook and where we go out to dinner.
Because of this change, we're returning back to many dates we did before marriage. We usually find an amazing place to go eat, enjoyed time and food together slowly, and then we'd go for a big walk after. It helped us feel like we'd burnt some of the calories we packed on. (Useless Whiting trivia: Jacob proposed after a nice dinner and a on a walk around a park, it was just so routine for us, I never saw it coming!)
We decided we'd head to a very authentic Italian place in Downtown Phoenix called
Pomo Pizzeria
.
We stumbled upon this place while we were ring shopping years ago, and decided to give it a try! Later, we found out from a good friend who served an LDS mission in Italy that she even knew the owner/chef while living in Italy- so we knew it was legit!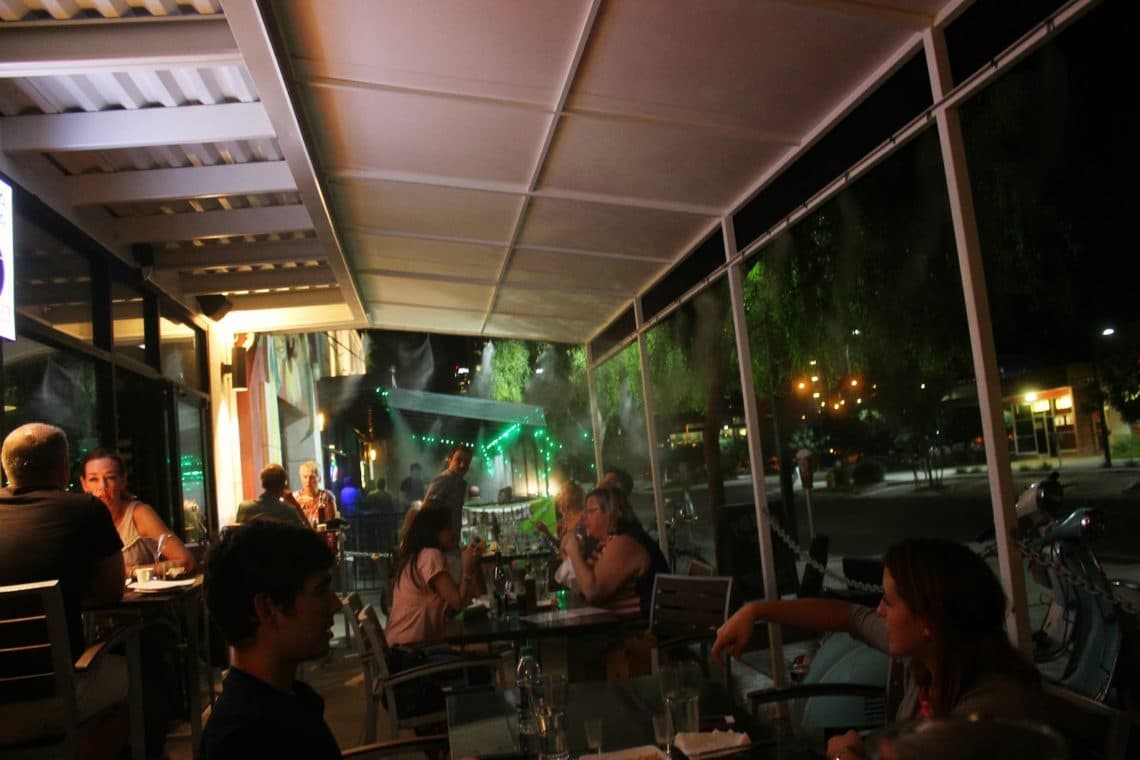 Pomo Pizzeria Date Info:
They have recently moved locations to Downtown Phoenix from Scottsdale, but plan to open a fancier, reservation only branch in Scottsdale in the next few months.
We didn't mind the new location one bit, it was a very European feel with dining outside and a view of the city where you can watch cars, the light rail, and people all over the place.
Seriously, just sitting with this view made this one amazing place to visit, a great place to talk, and a romantic dining experience for a date. That's why we love Pomo Pizzeria Napoletana so much!
Those things probably would be enough for us, but honestly, this is authentic Napoletana pizza. And of the other famous pizza places to go in the Phoenix Metro, this one probably takes 1st place for us.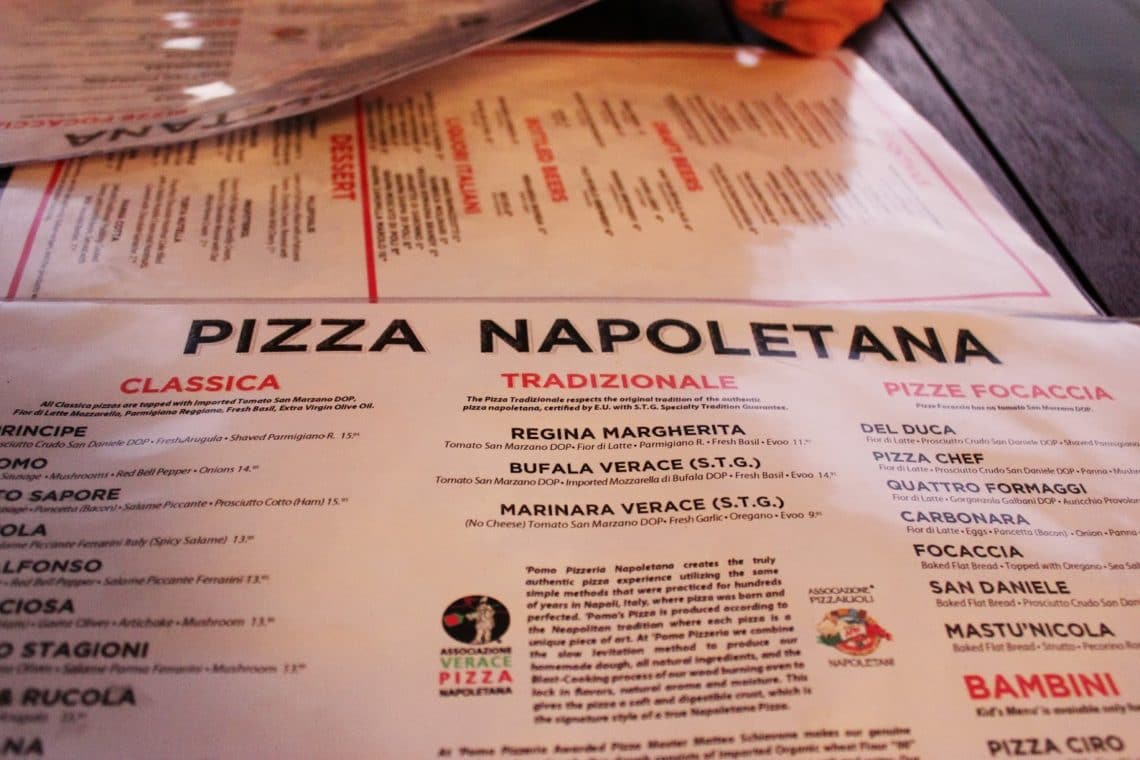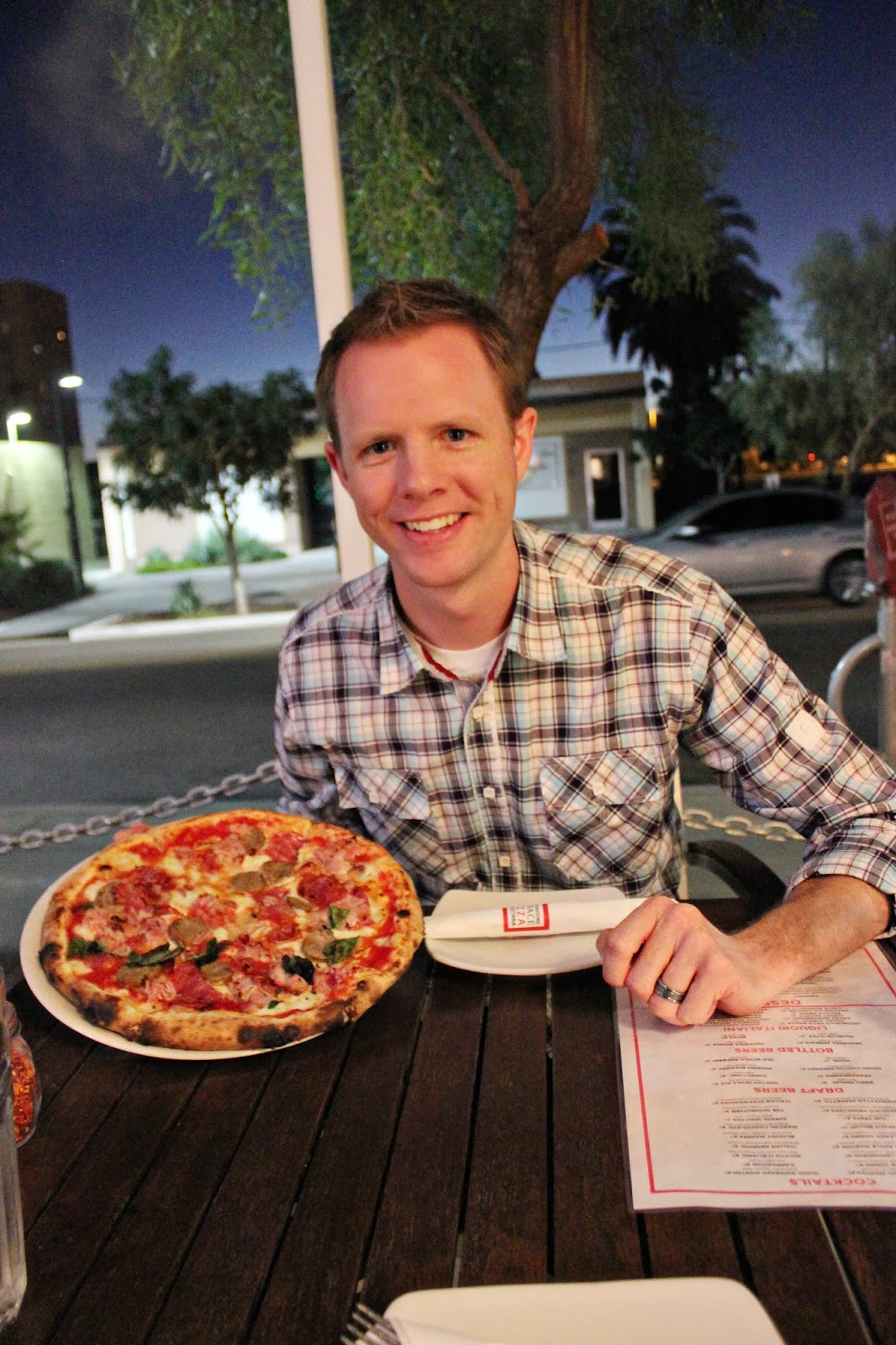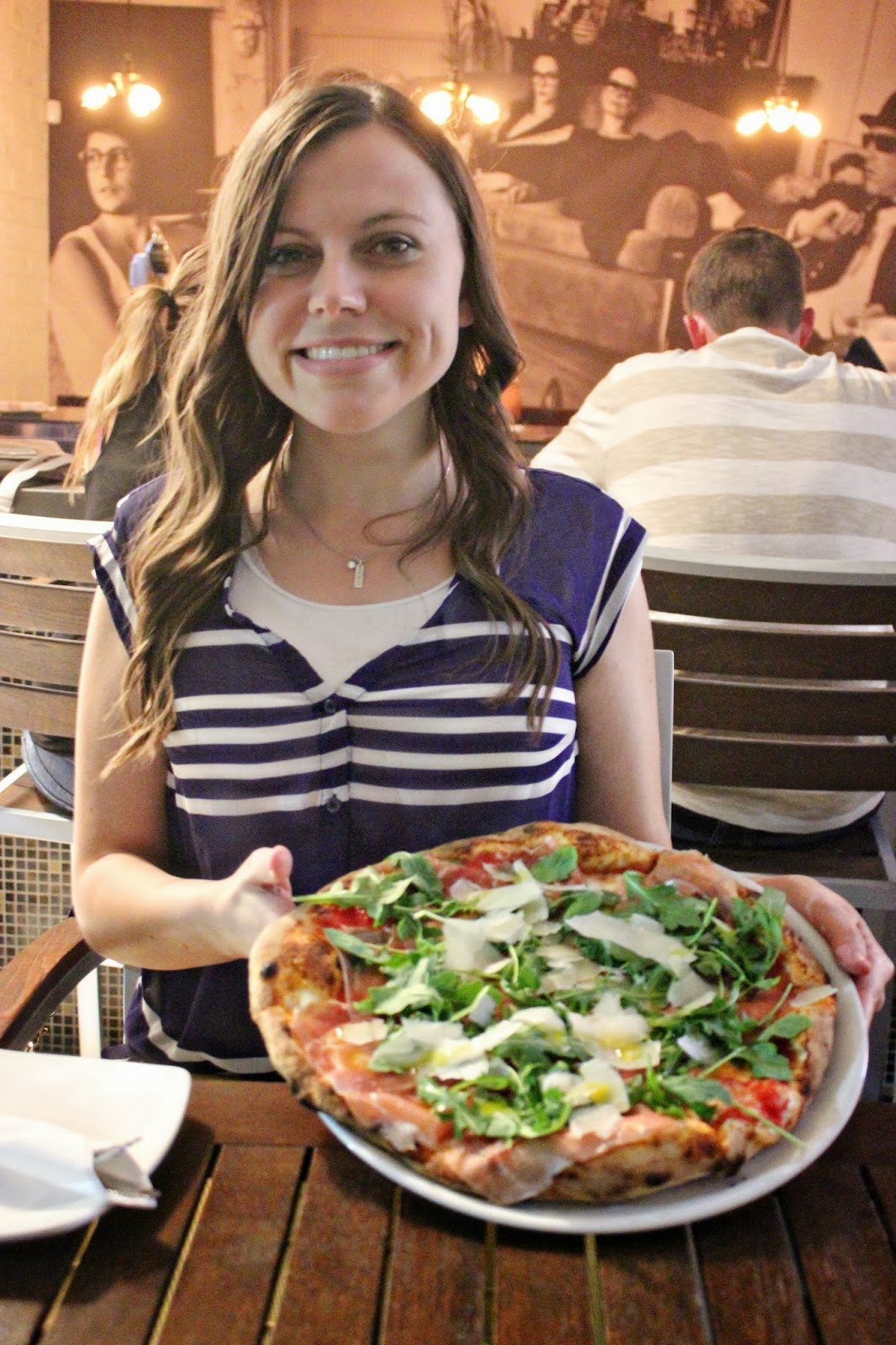 Pomo Pizza Phoenix
I am salivating typing this one week later, it really is amazing what pizza baked in a brick oven for only a few minutes tastes like!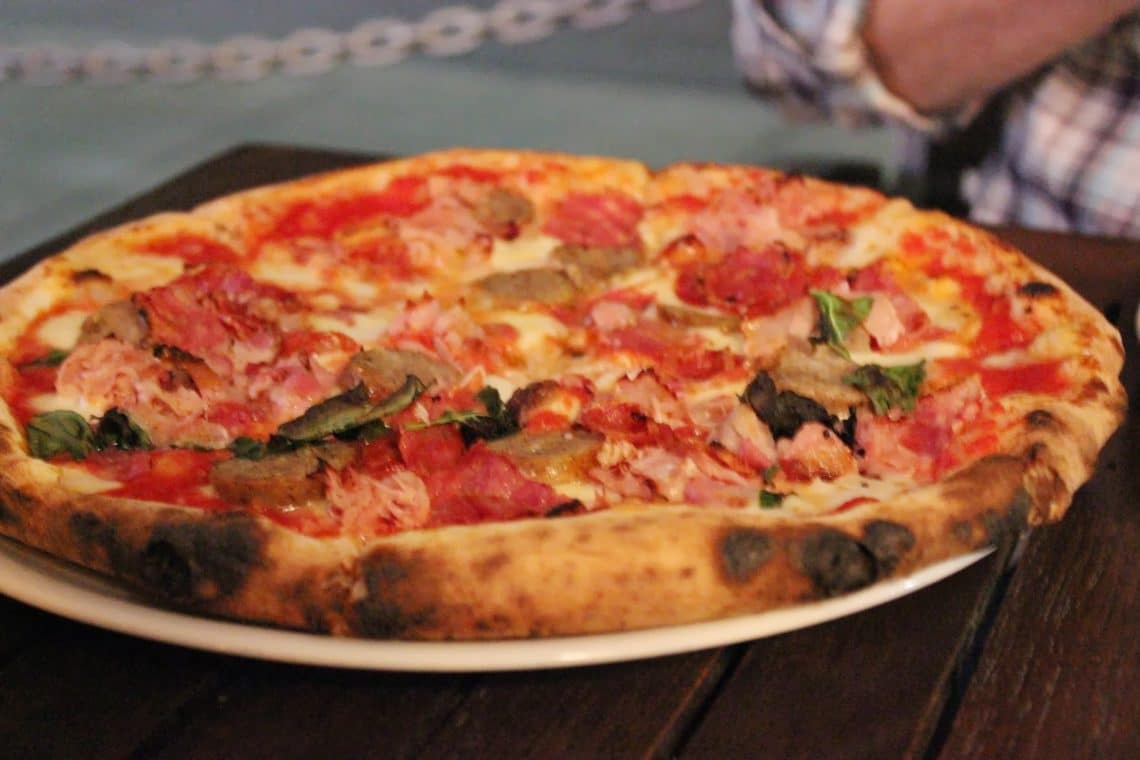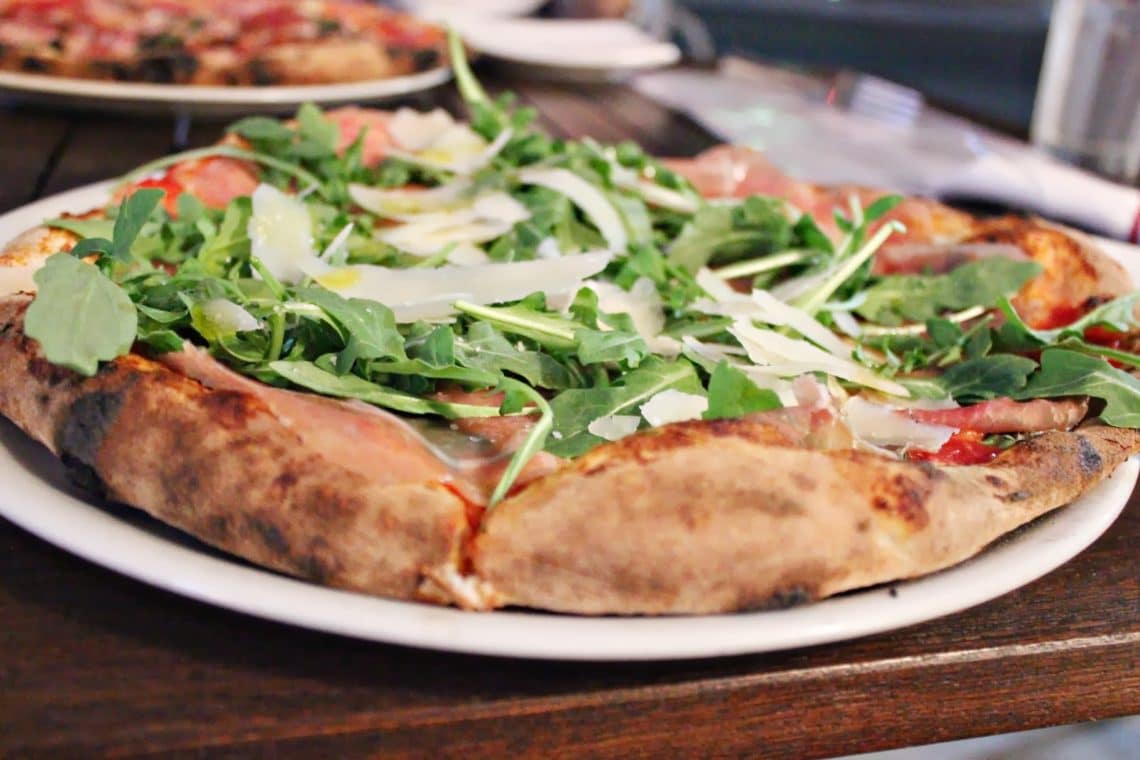 To add to the charm and European nature, the chef steps out of the kitchen throughout the night and greets all his customers with a complimentary dessert of sugar-coated fried pizza dough. It's delicious, and it's so sweet that he thanks you for coming, offers you a dessert on him, and truly enjoys the art of food and customers. He was born to do this, and he smiles every night so thrilled to be where he his in life. It's quite the difference of the American restaurant culture, and we really enjoy the charm!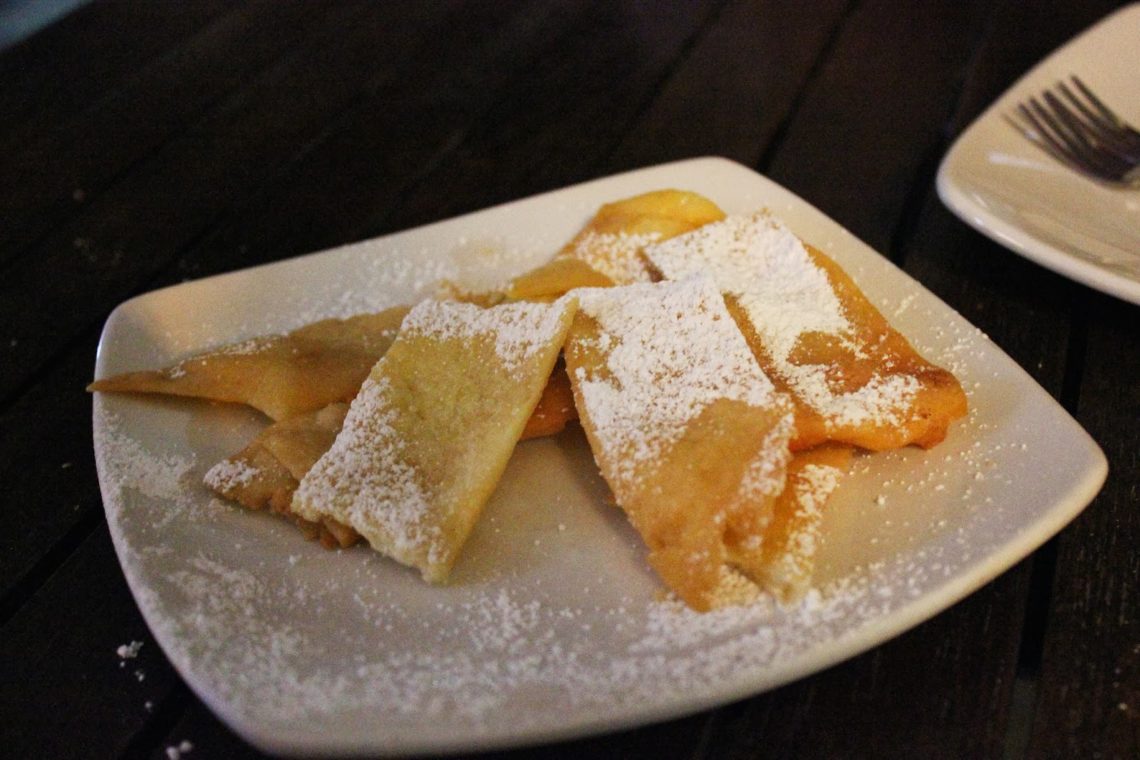 It probably charmed us enough to order a real dessert, and flourless cake was in the cards.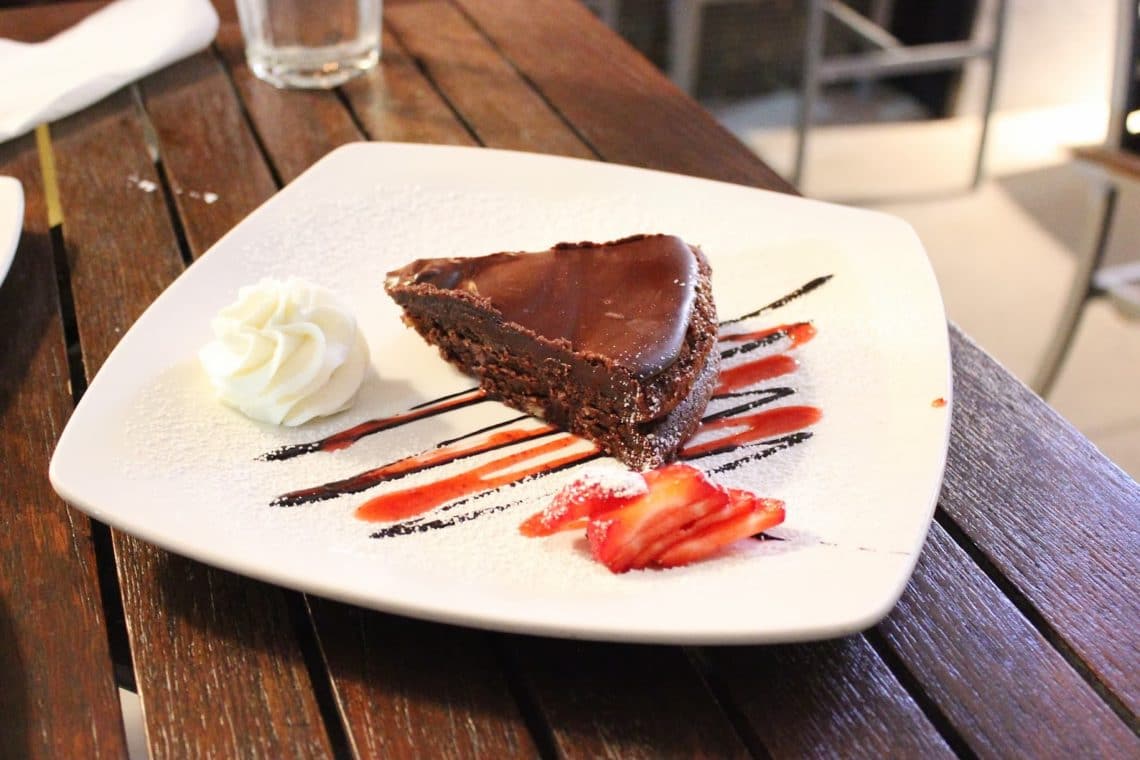 This also ensured a huge walk after dinner where we held hands and talked. The first night under 90 degrees- how could we not?
I see many more European restaurants with long strolls after in our dating future. It's just too perfect not to indulge in these things!
Get 365 Date Ideas!
We want to help you have the best date nights ever! Grab this FREE printable with 365 date ideas, a date for every day of the year so you never run out of ideas!