All the details of World of Illumination: A drive-through light show experience that helps you experience Christmas through thousands of lights animated to sound.
World of Illumination Date Night
Date Info: World of Illumination Drive Through Christmas Light Show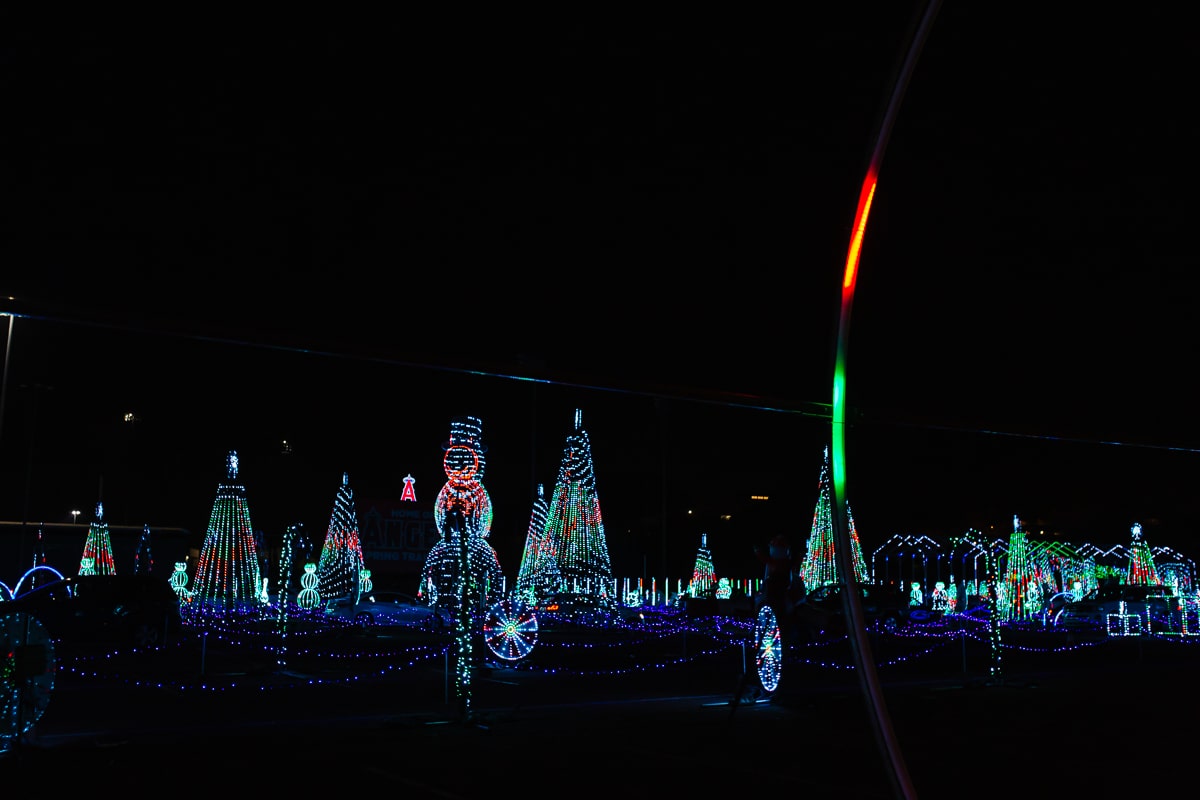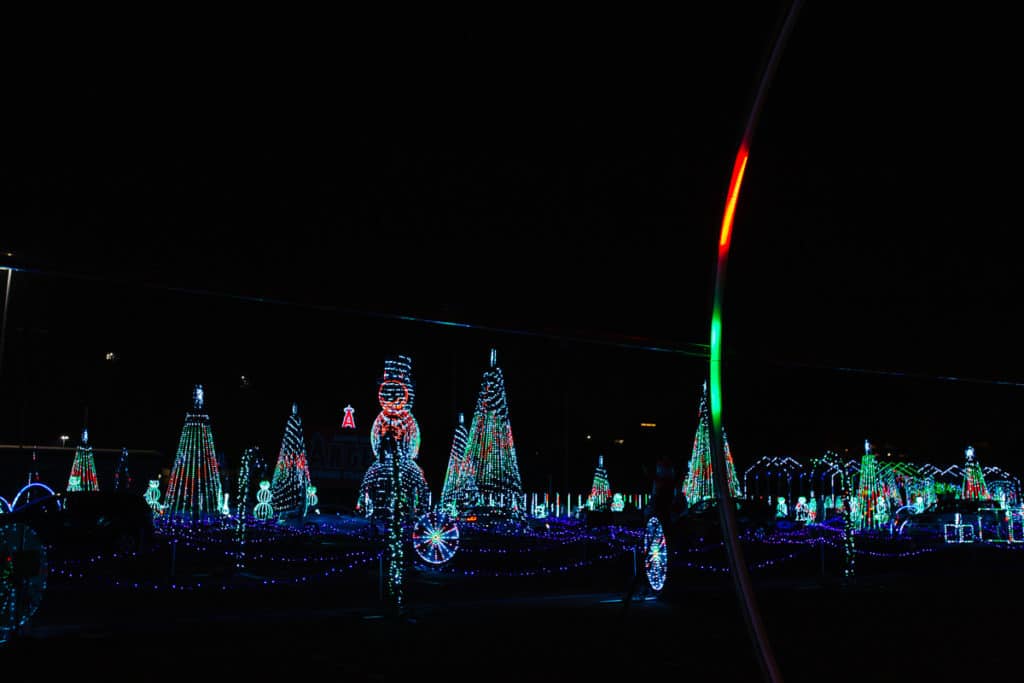 World of Illumination Price:
Pricing can vary with specials and deals, but plan about $50 per vehicle.
Check
their website
for information and to reserve tickets.
Location: We went through The World of Illumination Tempe, and there's also a World of Illumination Glendale in Arizona. They have a thrid location at the World of Illumination in Marietta, GA.
Time: It takeas about 45 minutes to do the drive thorugh light show. You may also wait in line to enter, so plan abouta 30 minute buffer wait time before you enter.
Tip:
You can get discount tickets at Costco, and often on
Groupon
too!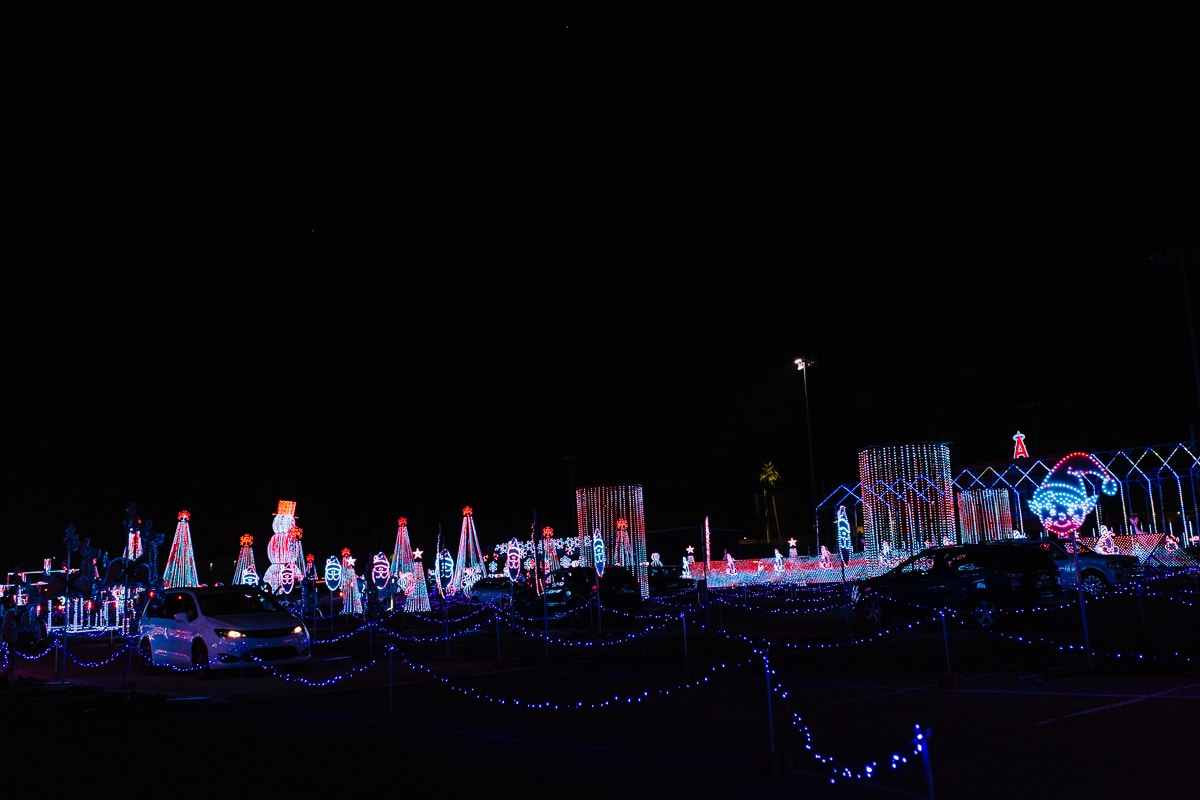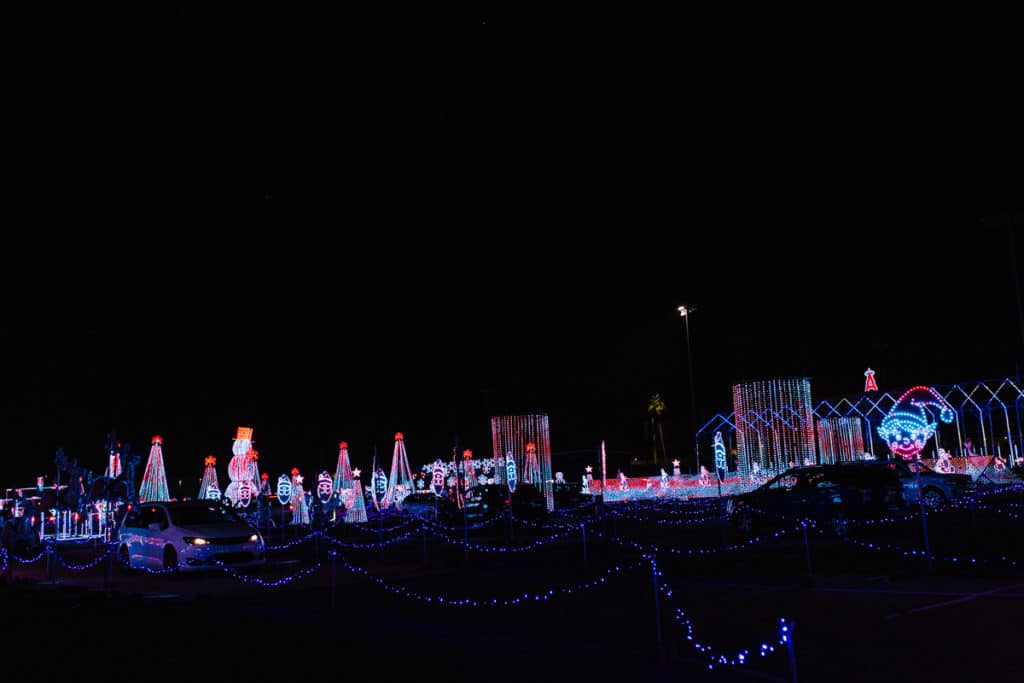 Is it good for kids? Will Adults Enjoy it?!
If you are looking for some holiday cheer in a fun, safe way you can do this year? I can't recommend finding a drive-through light show near you enough! And if you're lucky enough to live in Phoenix or Marietta, The World of Illumination is such a great one!
We decided to make this a family date, but we'd love doing it just for the two of us for a date night too! Our kids loved every minute of it! And every night for a week our toddler who is learning to talk would plea, "Lights? Again? Lights! Again!" Clearly, it made a big impression!
The only person I wouldn't recommend attending is those sensitive to flashing lights because the lights move quickly and flash throughout the drive-through Christmas light experience.
The World of Illumination Experience
The World of Illumination does an excellent job blending music types. They throw in a few non-Christmas songs to make it feel like a party. Of course, there's plenty of modern and classic Christmas songs to enjoy! Each has a custom light show that moves with the music. You'll see every color and every form of movement and programming in your 45 minutes of driving.
It truly made for a magical night, and one we could do completely isolated inside our car. If you want to get in the Christmas spirit, I definitely think this is the perfect way to do it this year!
Like this Christmas lights idea? You may like these fun holiday ideas too:
Christmas Lights Family Date
Get 365 Date Ideas!
We want to help you have the best date nights ever! Grab this FREE printable with 365 date ideas, a date for every day of the year so you never run out of ideas!