Funny Printable Valentine's Day Cards
Funny printable Valentine's Day Cards free downloads for easy greeting cards that will help spread a smile and some love this Valentine's Day.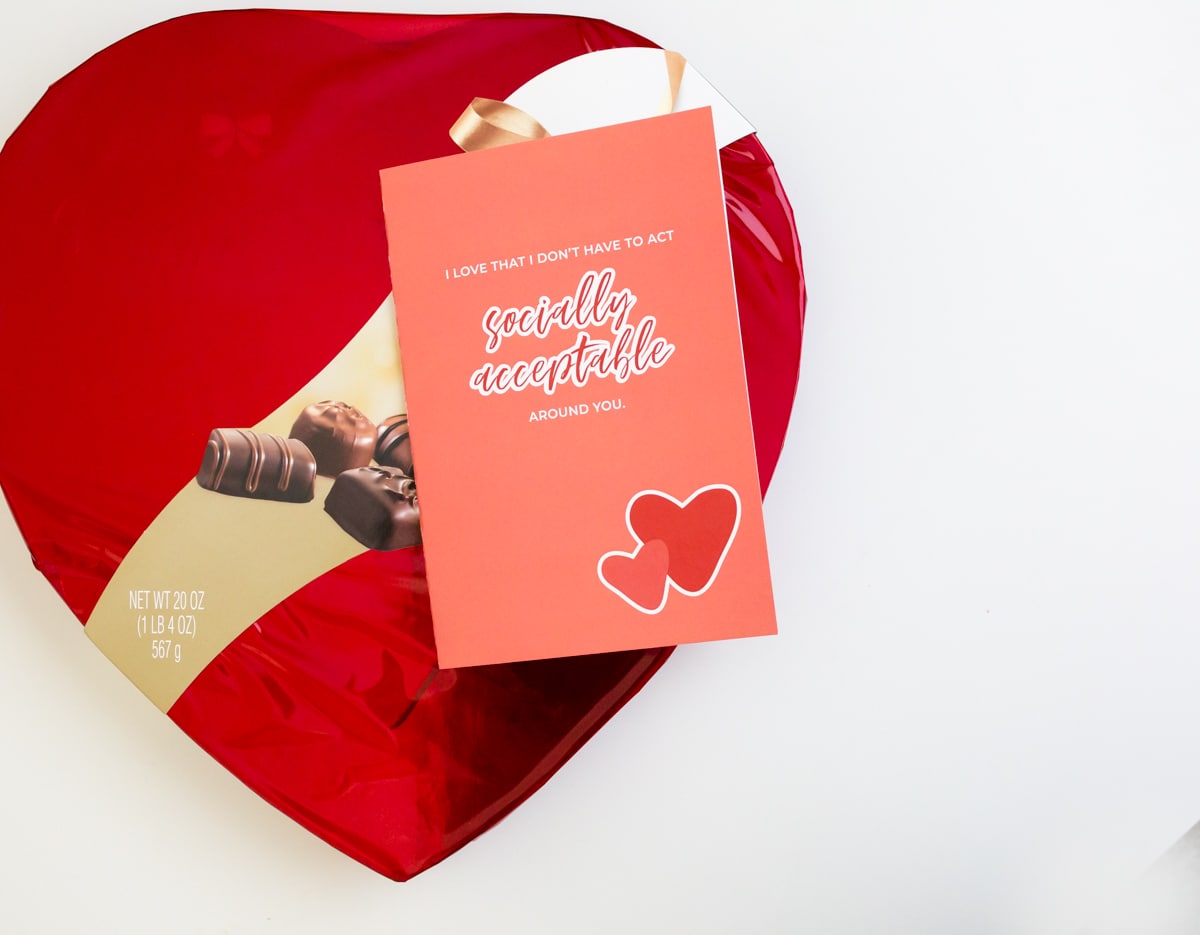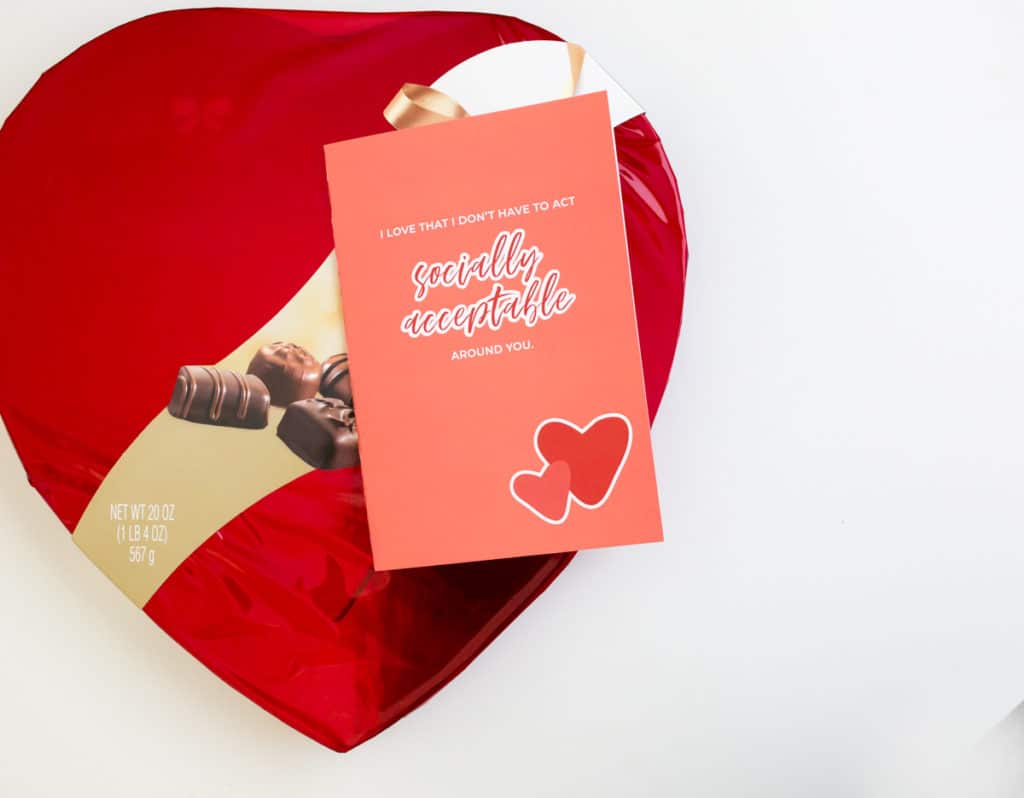 As a words of affirmation lover, I look forward to a Valentine's Day card immensely! It doesn't have to be anything expensive or fancy, but a card with a heartfelt message just makes me smile. It also makes me feel super loved!
Sometimes I'll spend what feels like hours searching for the perfect Valentine's Day greeting card. There are so many heartful messages, and sometimes it feels like endless options to pick the perfect one! Confession: I've always wanted to write greeting cards for a job. I'm often in awe of the talent and lengths copywriters go-to for the perfect card!
Funny Printable Valentine's Day Cards
As the years go by, I realize it's less about the actual card and more about the message added to it. I've learned a simple funny Valentine's Day card is actually our jam! We like to make each other smile, and a funny card for Valentine's Day combined with a handwritten message is always perfect.
So this year we decided it was long overdue to share some funny printable Valentine's Day cards. Our mission to help couples feel a little more love in their relationship is so easily accomplished with a free card! Just download your favorite one, print, and be ready to add a few sentences of your own thoughts. It's an easy and free gift full of words of affirmation. If you touch them while they open it you're going to be three for three with love languages.
Free Printable Valentine's Day Cards
I Love That I Don't Have to Act Socially Acceptable Around You
This card is perfect for a spouse, but also works for your favorite Galentine too! Hooray for the people we feel the most comfortable around and let us know wearing pants is optional.
Download the free printable card here.
I'm Keeping You Valentine's Day Card
I met you. I liked you, I love you. I'm keeping you.
'
What's the ultimate sign of love? I'm keeping you, You can stay put in my mind and my heart.
It just needed a fun twist with a cute design!
Thank you for indulging me in attempting my dream of writing greeting cards! I'll add greeting card author to my job description- ha! And may you put a smile on your sweetheart's face with a laugh and a kind message this Valentine's Day!
Like these funny printable Valentine's Day Cards? You may like these posts too:
Valentine's Day Date Ideas for Any Budget
52 Completely Free Date Ideas to Do This Year