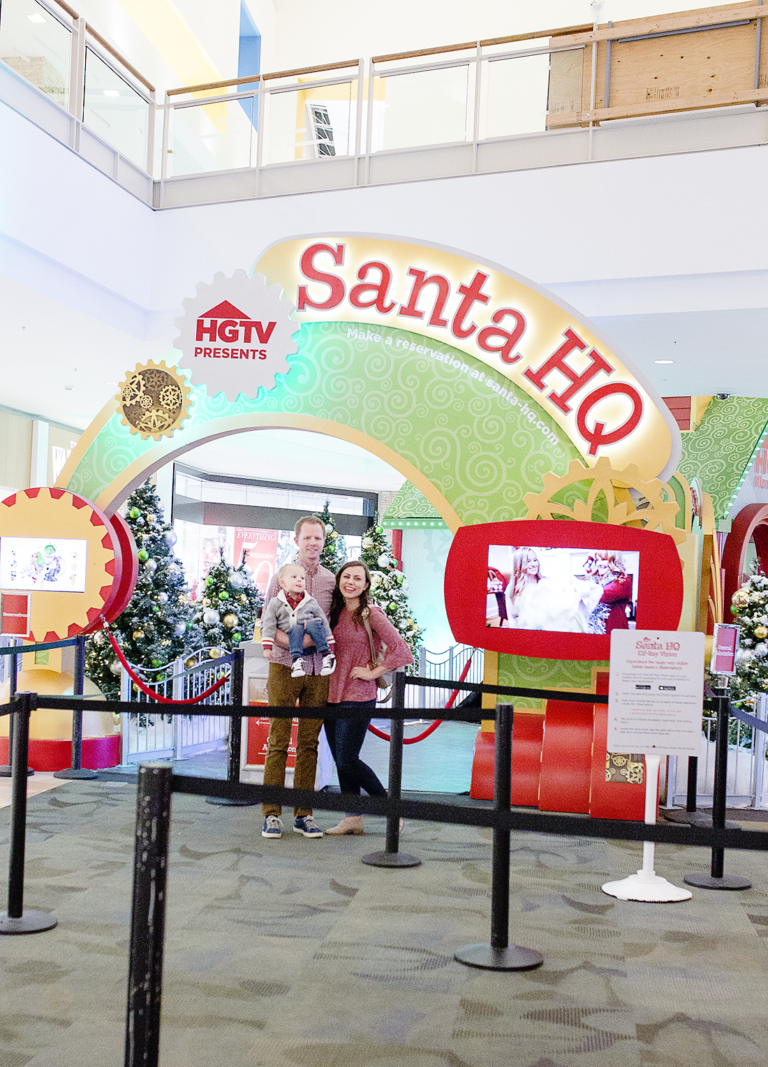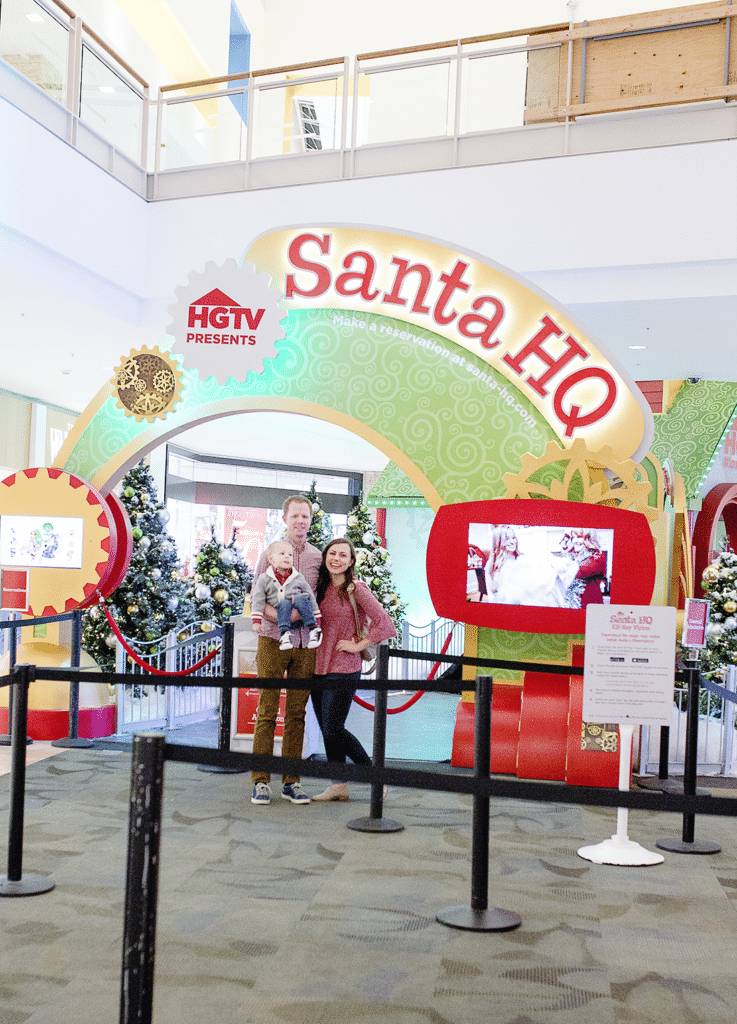 Thank you to our friends at Santa HQ for sponsoring this family date and making this meeting Santa date happen!
Date Info:
Meeting Santa Date: A great family date or darling couple's picture Christmas date idea
Price: The cost of your photo package, which I'd plan about $35 for.
Location: Santa HQ: There are several of these throughout the country, find your closest location.
Time: 45-1 hour (You reserve your spot, so it moves quickly you can just take time to enjoy the fun activities and photo ops)
Tip: Book your spot online so there's no waiting and you can walk right in and get your pictures! They also have discount and pet-friendly nights, so check if you're on a budget or want a specific Santa photo!
We've wanted to go get a picture together with Santa since our first Christmas together as an engaged couple. Somehow we never made it in the busy season, but when we found out we would be parents we swore we'd go get pictures with our baby! Last year it just didn't happen, and this year we were determined to fit it in with all the holiday hustle and bustle, and we decided to go early and make it happen. So we headed to our local mall to visit HGTV's Santa HQ for a fun family date.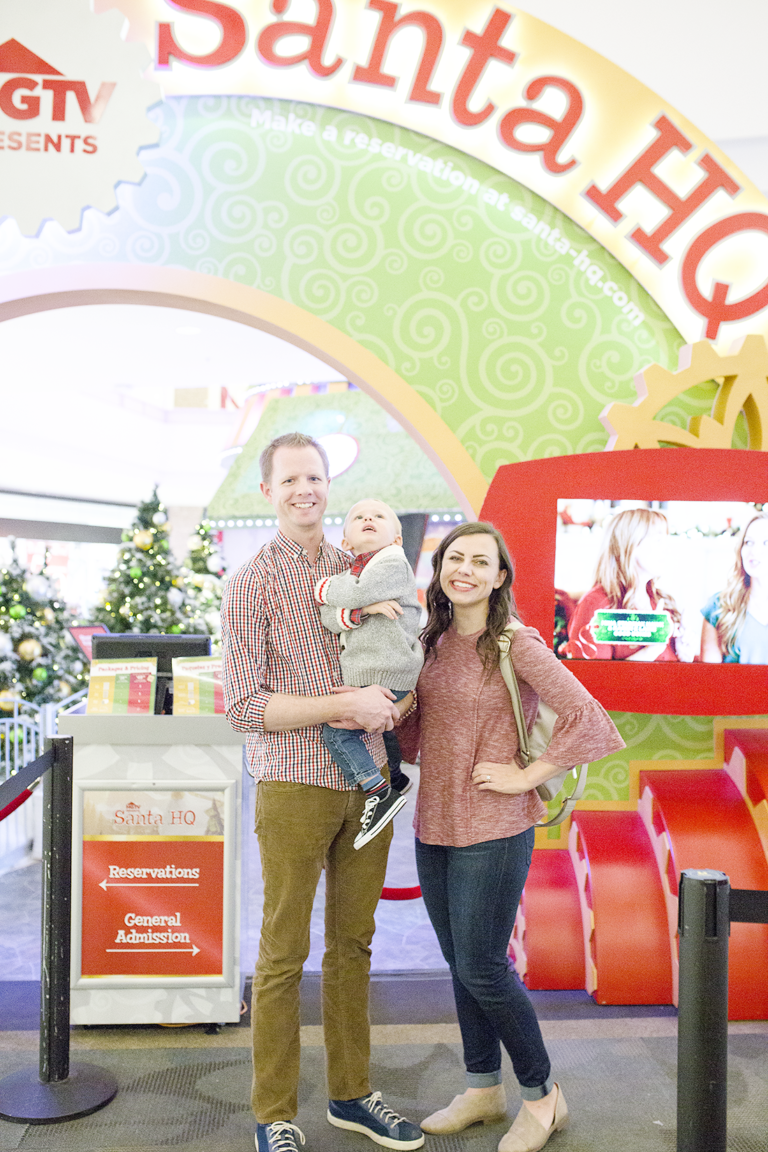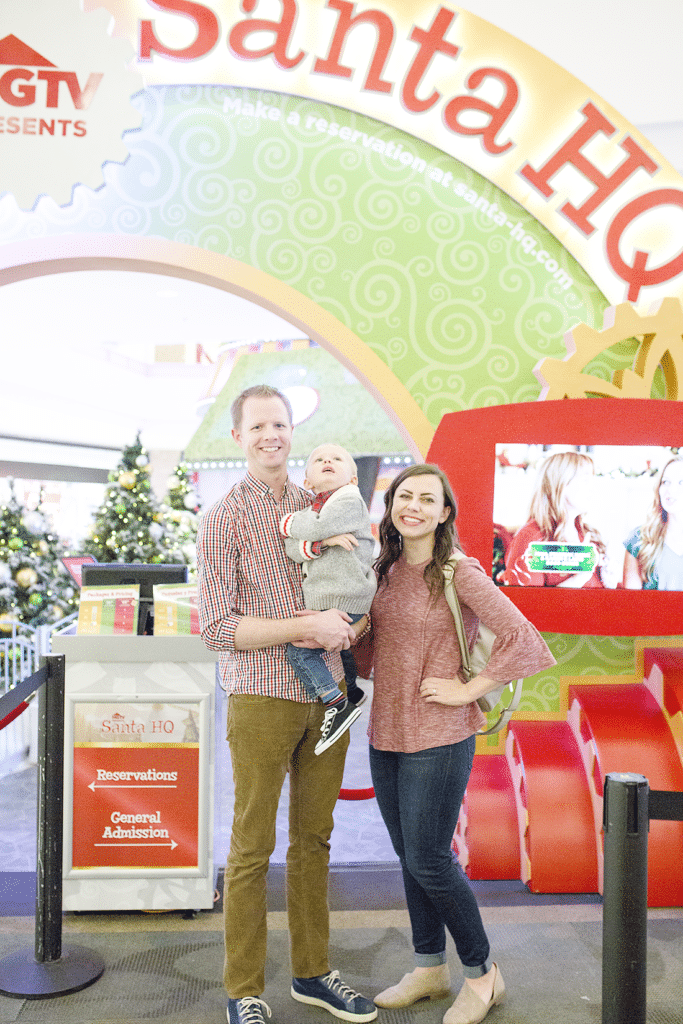 There are a lot of wonderful things that make Santa HQ such an excellent place to go for a date or family date.
You can reserve your spot online! That's right, no having to wait in long lines while you kids get grumpy. No hoping you get in before the mall closes if you're heading there for a date night.
They have fun activities to enjoy while you're there! We let our little guy get assessed on the naughty or nice-o-meter and luckily he made the nice list! Although he's two, so really that could have gone either way on any given day- ha! We learned how to make toys, used apps to spot the elves working, and he flew Santa's sled too.

There's a ton of fun photo ops, and they provide selfie sticks so you can take several pictures while you prepare to go meet Santa. They want you to enjoy your time and capture memories, and they make it easy!
They have the cutest Santa. We're talking real beard, velvet suit, perfect glasses, there's just no detail left untouched and I love when companies do this so well that you know you'll be thrilled with the pictures no matter what face your kid (or husband) may pull! And in our case, that was a great thing, because our toddler went from being excited and being able to recite the remote control car he wants perfectly to having a tiny meltdown and being very afraid to sit on a stranger's lap. It was amazing how quickly the tides turned!
But I feel like it's almost the parenting dream to capture that one picture of your kid completely losing it with Santa. It's like the parent blackmail you need and hilarious memory you'll all love and cherish. I have to say the screaming picture of our dreams was definitely what we got!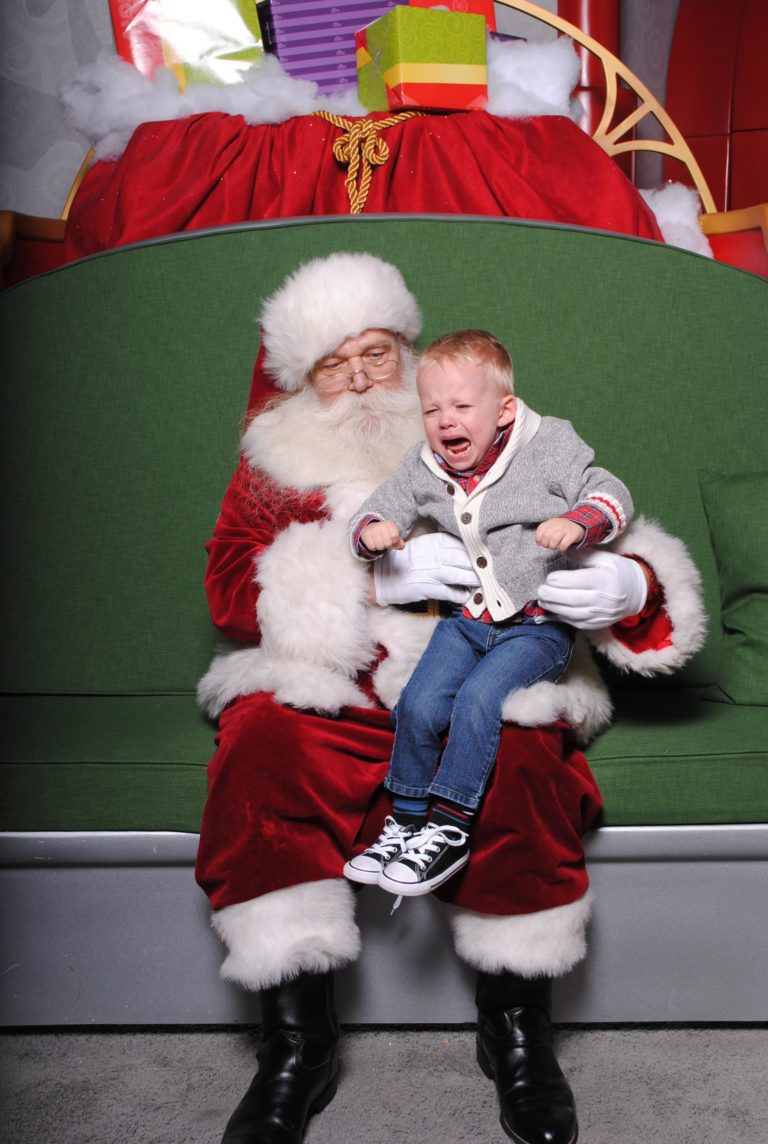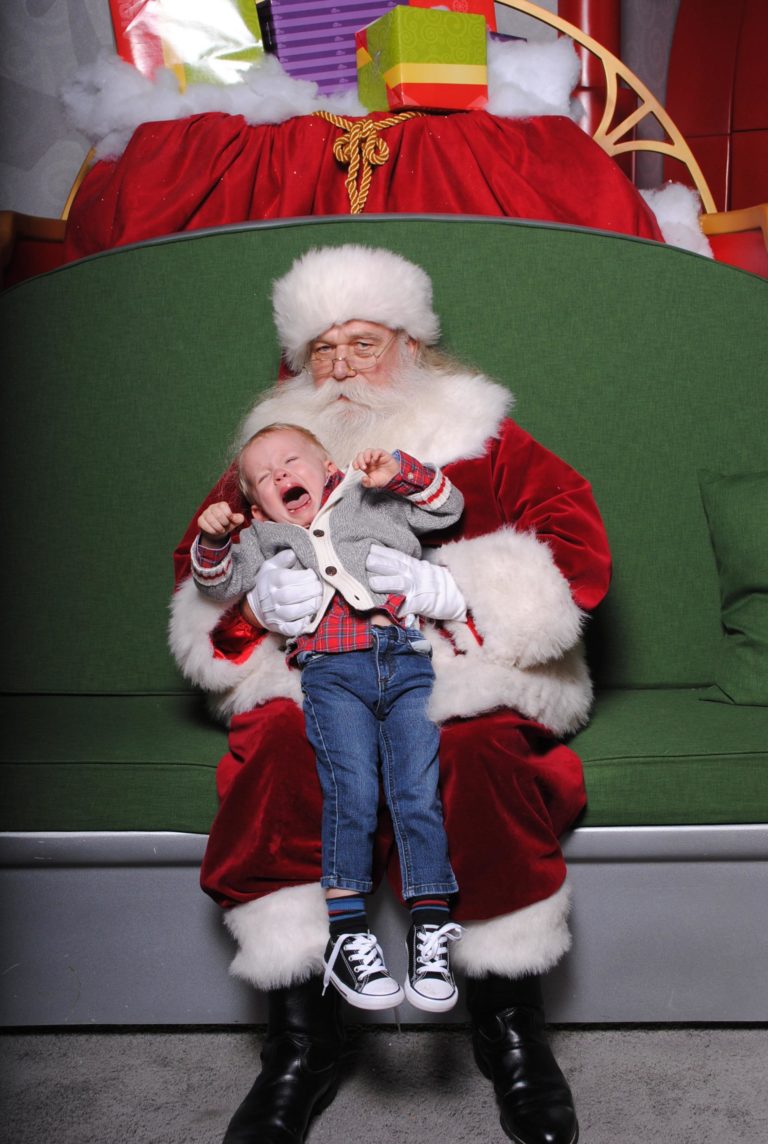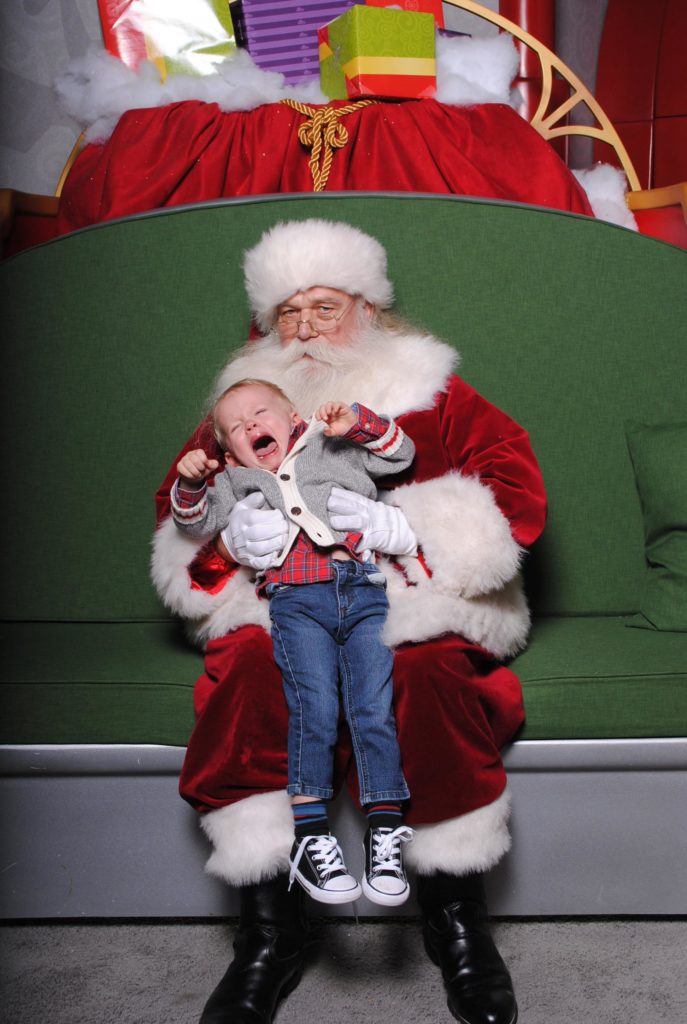 I'm so grateful we got him to calm down a little when we jumped in, and that we'll always have this darling picture to remember when we a little family with one toddler who just wasn't having it.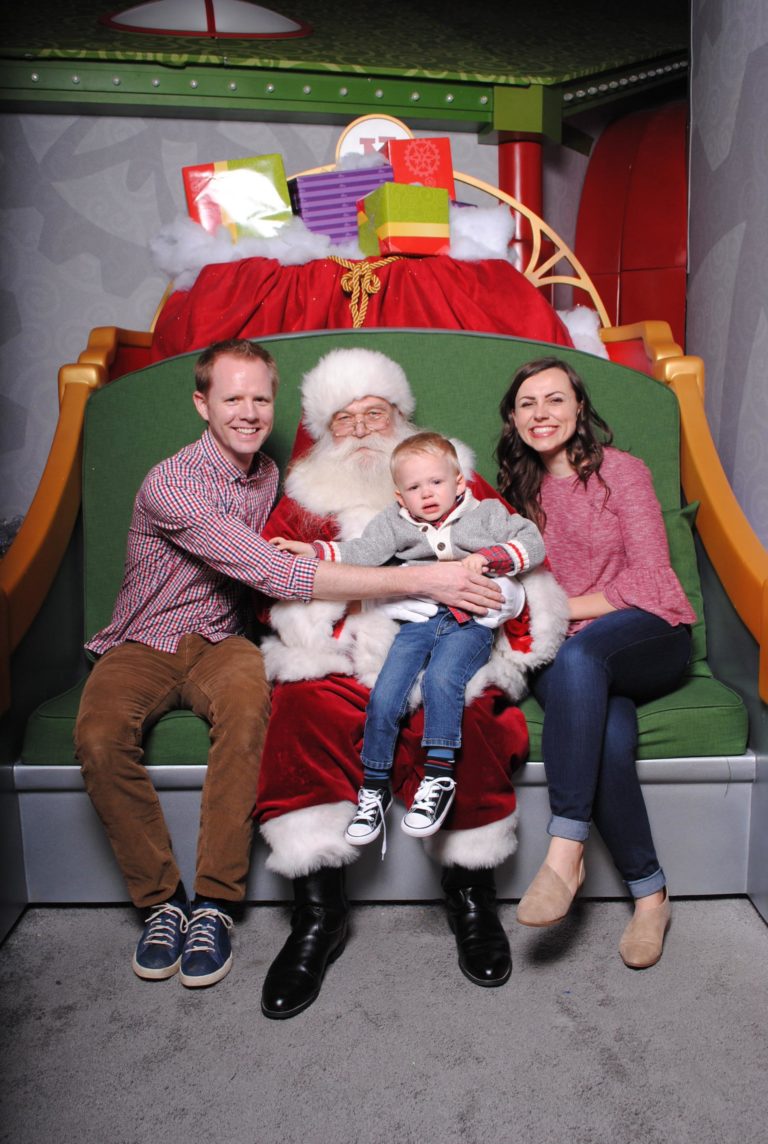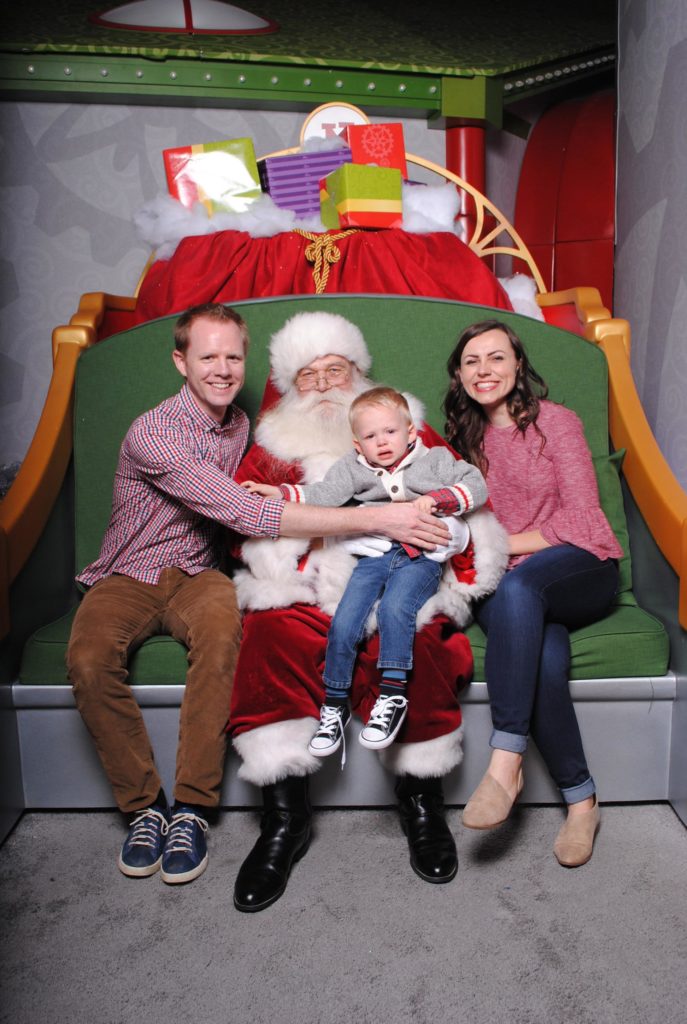 Thanks for an amazing family date Santa HQ, and next year, we'll hope we get the smiling picture of our parenting dreams!
Get 365 Date Ideas!
We want to help you have the best date nights ever! Grab this FREE printable with 365 date ideas, a date for every day of the year so you never run out of ideas!