Airport Viewing Area Date Night
Airplane watching date night: watch planes land and take off from an airport viewing area. Here's how to find the best spot to do it!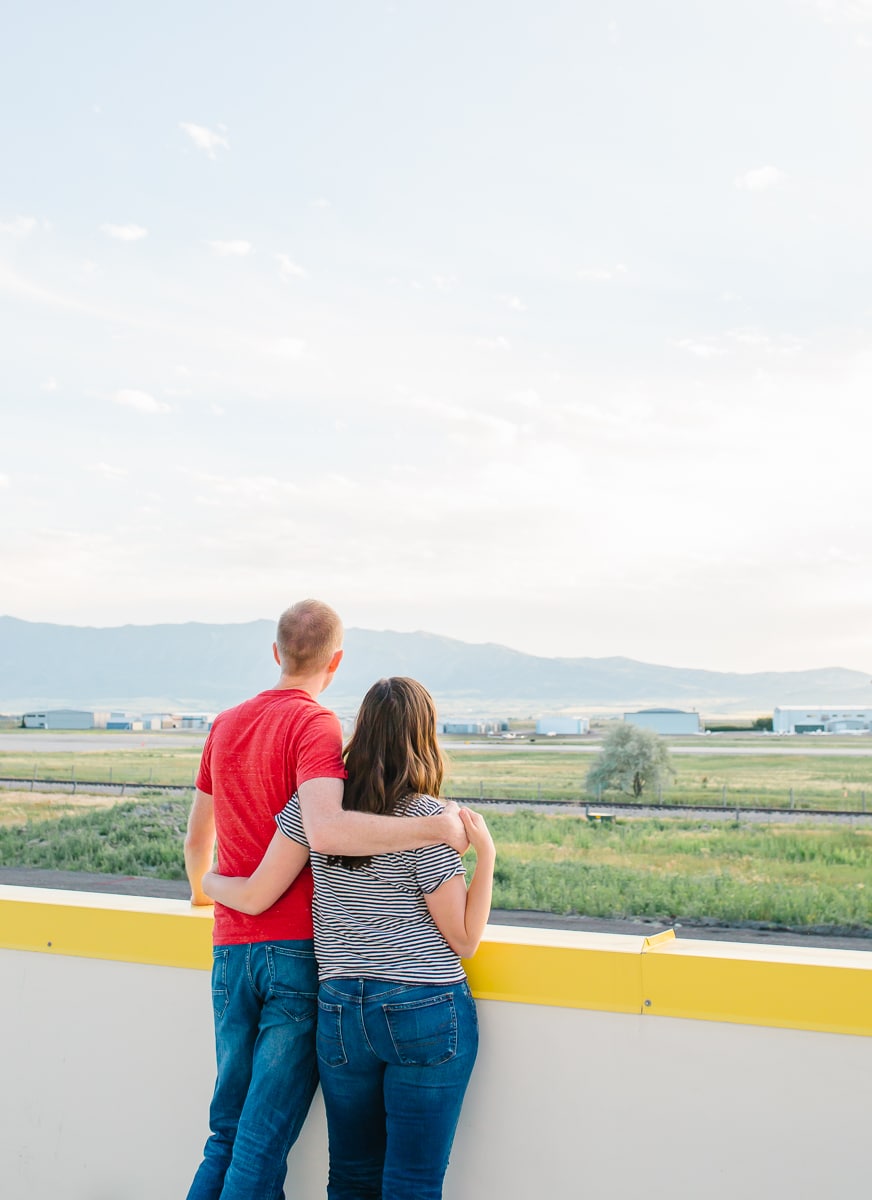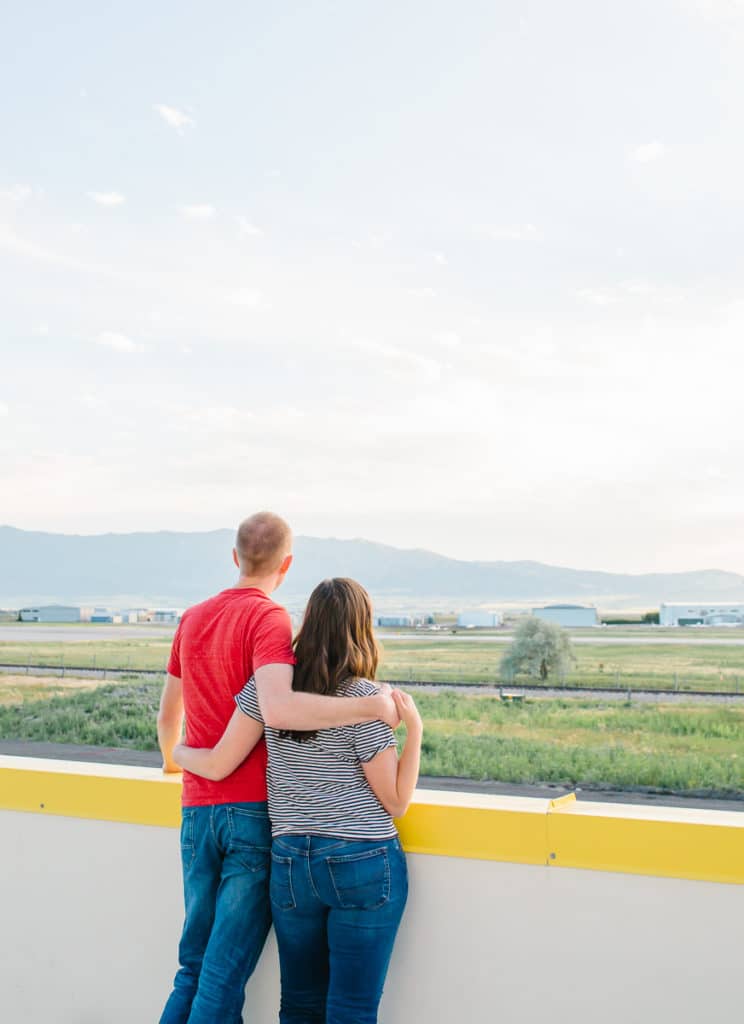 Airplane Watching Picnic Date Night
Date Info: Enjoy takeout with a view. Head to an airplane viewing area and watch planes land and take off with you eat.

Price: Just the cost of takeout. This can be a totally free date too!
Location: Near an airport.
Tip: Big city airports have cell lots, but smaller airports have closer views that can make this more fun.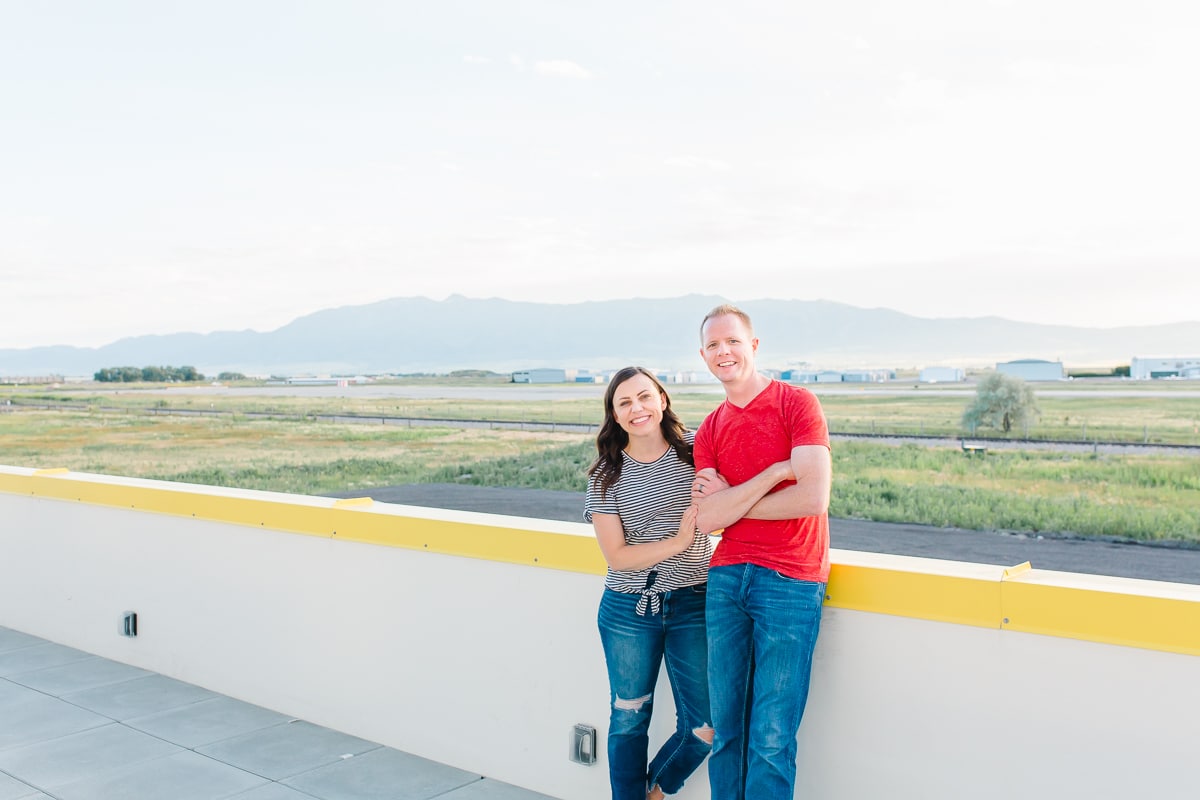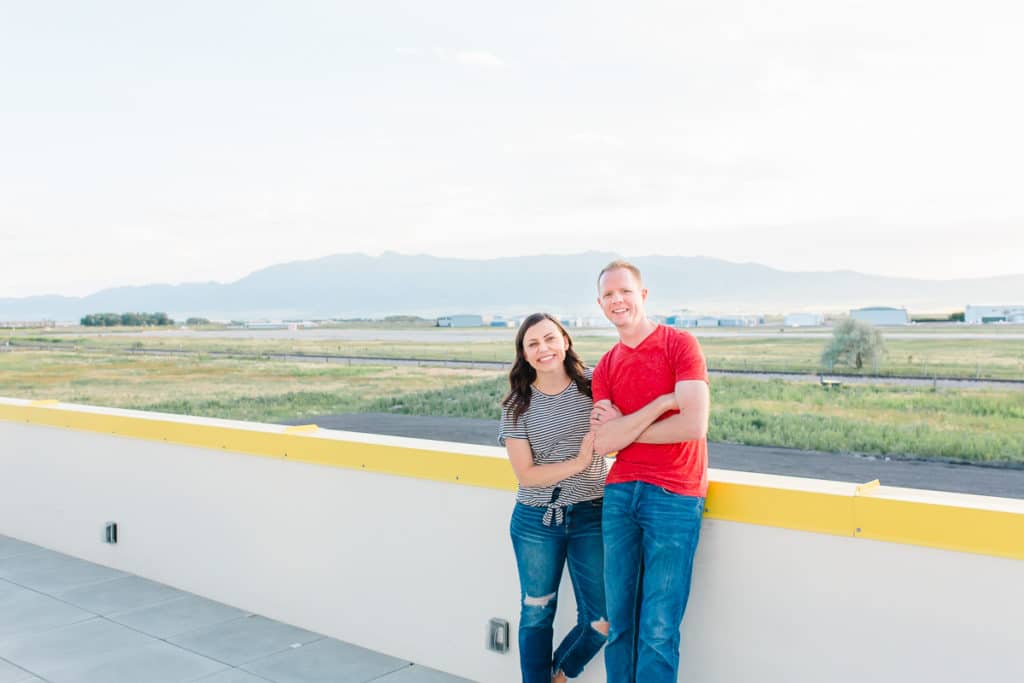 Airport Date
It has been months since we were able to leave our kids home with a babysitter and go out on a date night on the town. That expression is even relative, we're still social distancing and there's only so much to do safely. We just returned home from a trip to Utah to see some family where date night out was doable! Between a safer place to be and nieces to watch kids, we had a few much-needed date nights out!
There was one night we went and toured the new company building my brother's company just finished building, and I realized we had to make a date night happen there if possible. Good news, it was possible! His office overlooks a smaller airport in their area, and take and watching airplanes land and take off from the airport viewing area felt like such a great date night!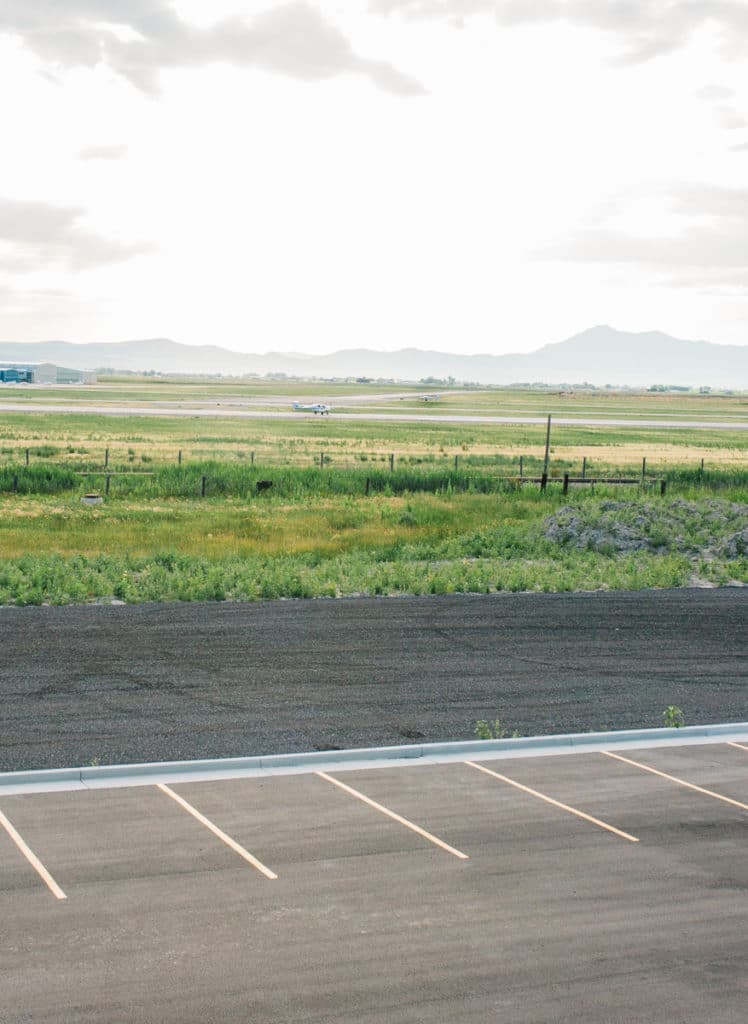 Where to find an Airport Viewing Area to Watch Planes Takeoff and Land
Let me add, you don't need this hook-up to do this kind of date. It was excellent to have a view and lawnchairs on an office patio. But we could have found any airport viewing area outside of any airport. All it takes is your favorite takeout and a view!
Check out cell phone waiting lots, parking garages nearby (they often only charge a few dollars by the day), or lots in smaller airports.
We had such an incredible view from the balcony! It was fun to be up a few levels. And my favorite part of going to smaller airports is that flight schools practice touch-and-go takeoff and landings. You can watch repeated landing and takeoffs for hours. That was even more fun to me than our family airplane watching date we did inside the airport years ago.
Takeout Picnic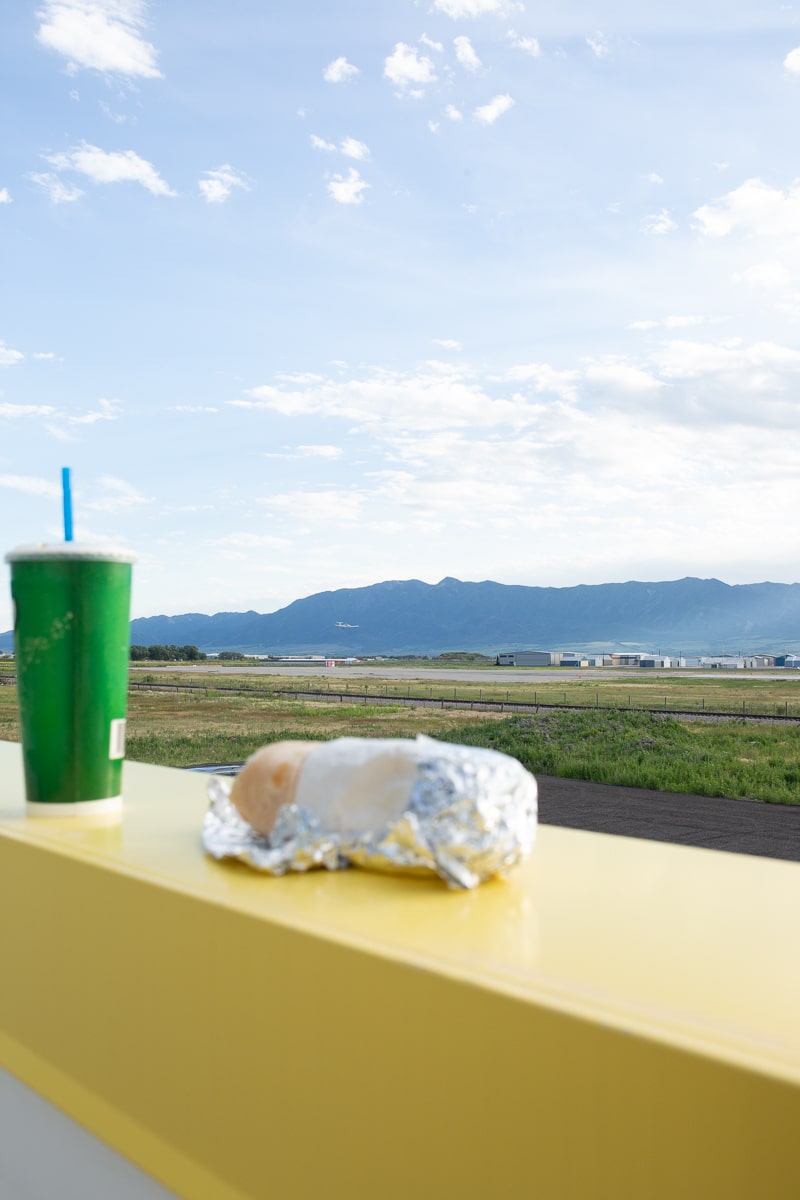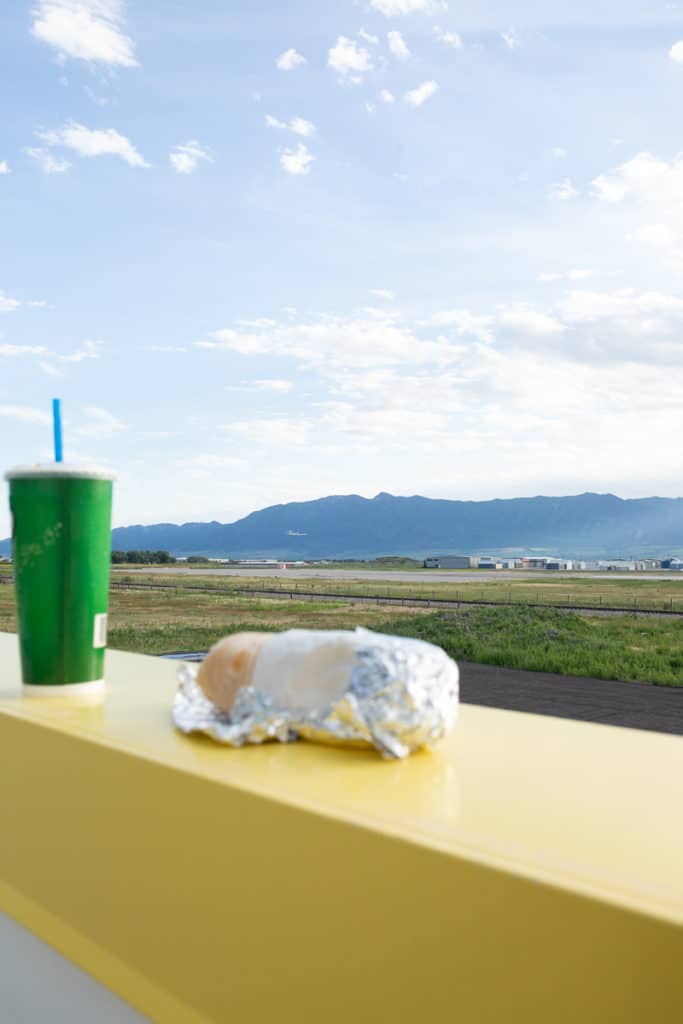 We're firm believers in taking dinner up a notch while we're doing mostly takeout. Sometimes that just takes a scenic view. This was about the perfect easy date night to enjoy a takeout picnic together with an incredible view!
Like this Airport Viewing ARea date night idea? You may like these posts too:
Indoor Camping Ideas for an Indoor Camping Date
Date Night Subscription Boxes for Couples
Get 365 Date Ideas!
We want to help you have the best date nights ever! Grab this FREE printable with 365 date ideas, a date for every day of the year so you never run out of ideas!