As we kick off the season of goal setting, here's your sign to make date night goals part of the equation! Tons of Date Night Ideas, and tips for making date night happen!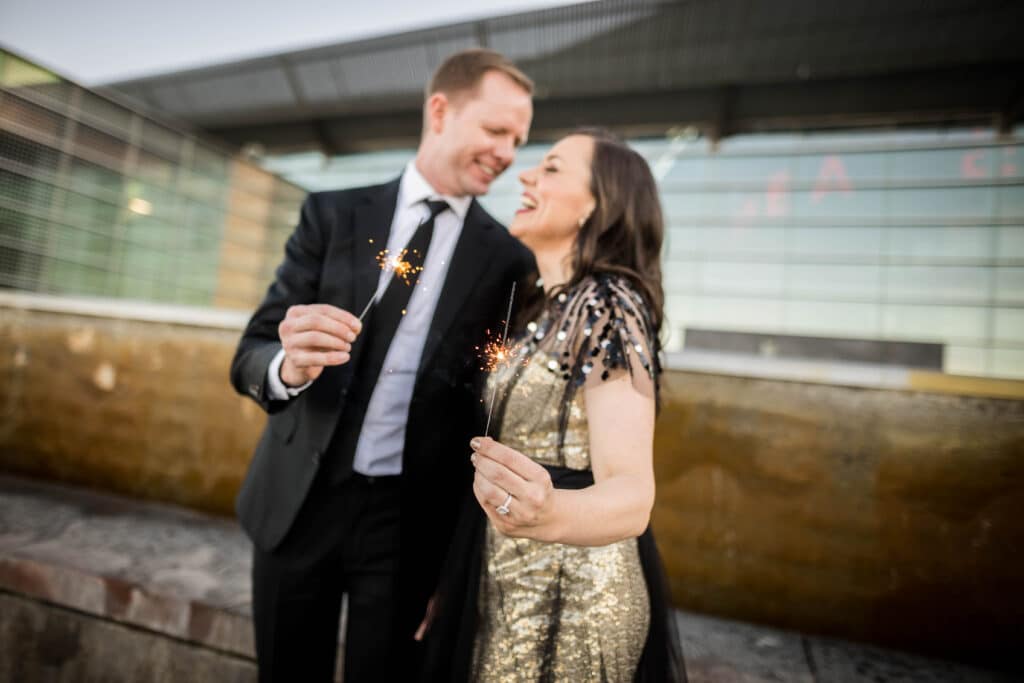 Happy New Year! Or if you're reading this another time, happy this exact date as well. It's the season of making goals, and I can't encourage you enough to add more fun to your relationship by setting date night goals.
Trust me, it's one resolution that will add more fun and meaning to your relationship.
And who doesn't love it when you can combine a truly meaningful goal with something that's fun and happy too?! That's why I will forever be a fan of setting goals to make date night happen!
Related: 10 Reasons Your Relationship Needs Regular Date Nights
The more I meet other married couples and readers, the more I hear of the desire to make more date nights happen, and the struggle to do just that. We've been there too, I know how hard it is to find a great babysitter, get your budget in order, and make date night happen when you've been out of the habit.
That's why we're encouraging you set date night goals and become date night goals.
Related: How to Date Your Spouse and Keep Love Alive
What do date night goals look like?
Couple Goals
I love that this hashtag trends all over social media showing couples out having fun! Really amazing experiences and fun memories are so obtainable. It just takes a little date night goals planning to make those couple goals dreams a reality!
Like the idea of setting dating goals? You may like these posts too:
New Year's Resolutions for Couples
40 Cute Date Ideas for Couples
Emotional Support for Your Spouse