Stargazing Date Info:
Price: Free (but you may want to budget a few dollars for snacks)
Location: Outside of the city away from any lights (Superstition Mountains in AZ for us)

Time: 4 hours total- 1 hour drive outside of town, 2 hours to stargaze, 1 hour drive back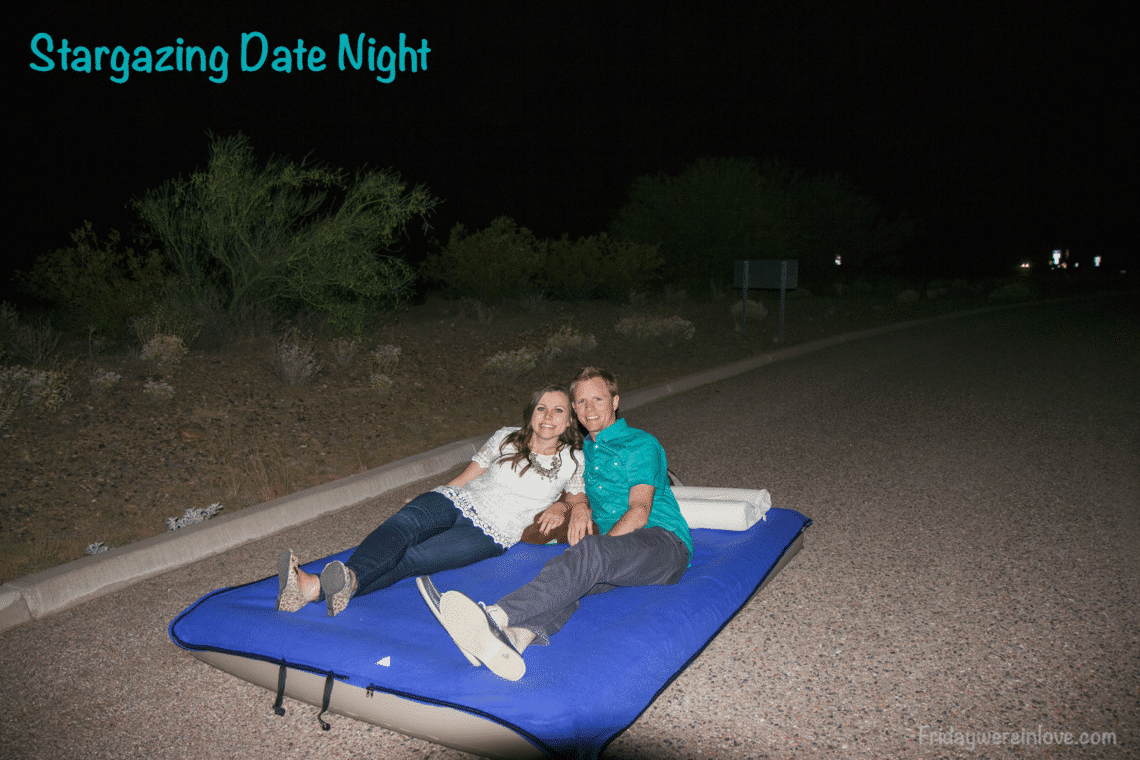 Sometimes we throw the air mattress, a couple of pillows, a blanket, and some flashlights into the car and drive an hour outside of the city. We usually find a closed road, park by it, hop the fence, and set up shop on what feels like our own private driveway.
From there we witness the beauty of the night sky. It's particularly awesome when a meteor shower is taking place.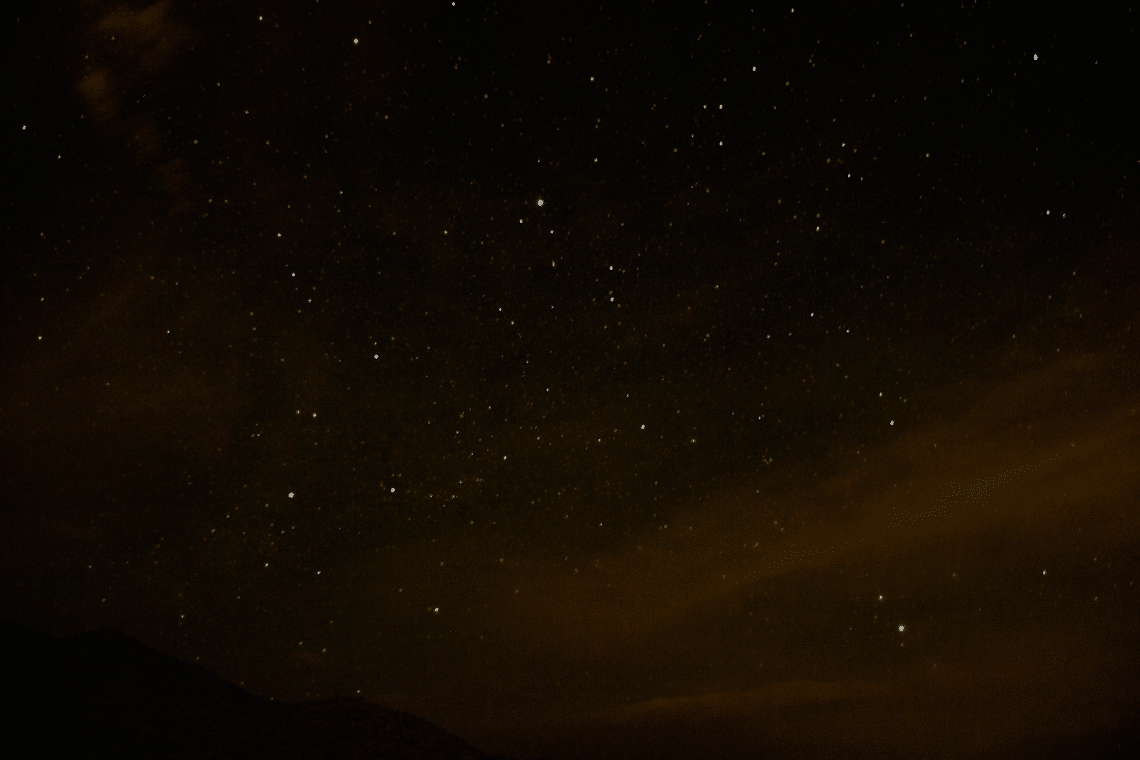 This usually leads to some pretty deep conversations, lots of quality time, and a desire to make out like teenagers.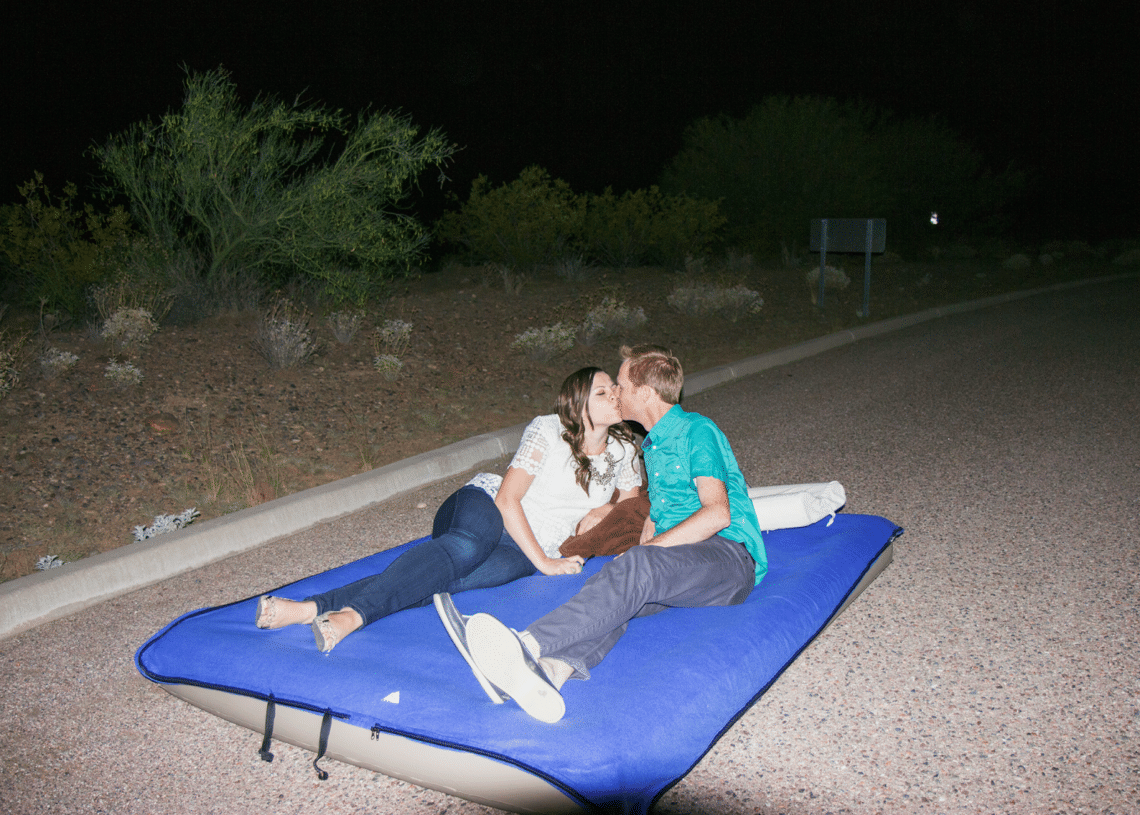 Which really, are there three greater things you can glean from a free, romantic date?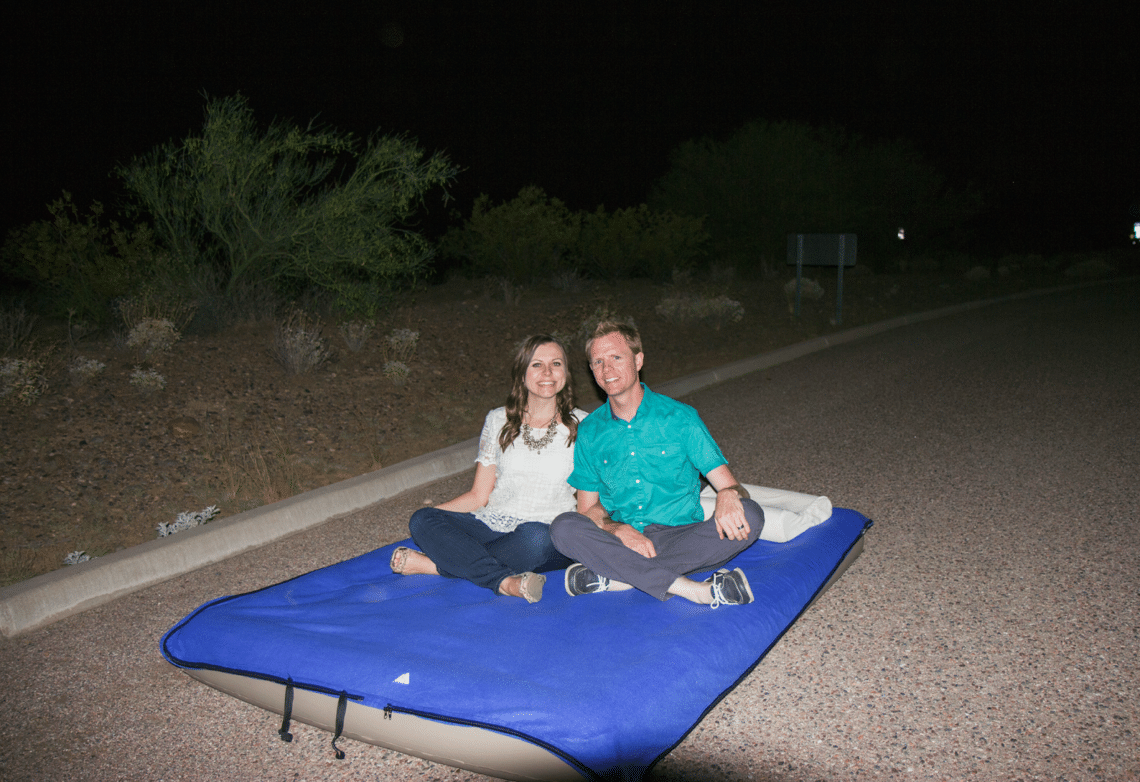 Get 365 Date Ideas!
We want to help you have the best date nights ever! Grab this FREE printable with 365 date ideas, a date for every day of the year so you never run out of ideas!