Date Info:
The Melting Pot
Price: $80-$120 for a Four Course Meal for two (you could just get one course for much less!)
Time: Plan at least 2 hours- it takes some time to eat four courses!
That husband of mine, he knows how to do Valentine's Day right!
We went to The Melting Pot while dating and always vowed to go back again, we've even had a gift card lying around the house for years. When he brought it up for Valentine's Day I was like, "Yikes it's like hundreds of dollars extra to go that day, maybe we should think about retiring someday instead."
He's always crafty, always finding deals and ways to have fun on a budget, and this wise soul learned if you go at lunch you can ditch the extra fees and the crowd, and enjoy a really romantic Valentine's Day themed meal for hundreds less than you'd spend at night. I love that guy, have I ever mentioned that?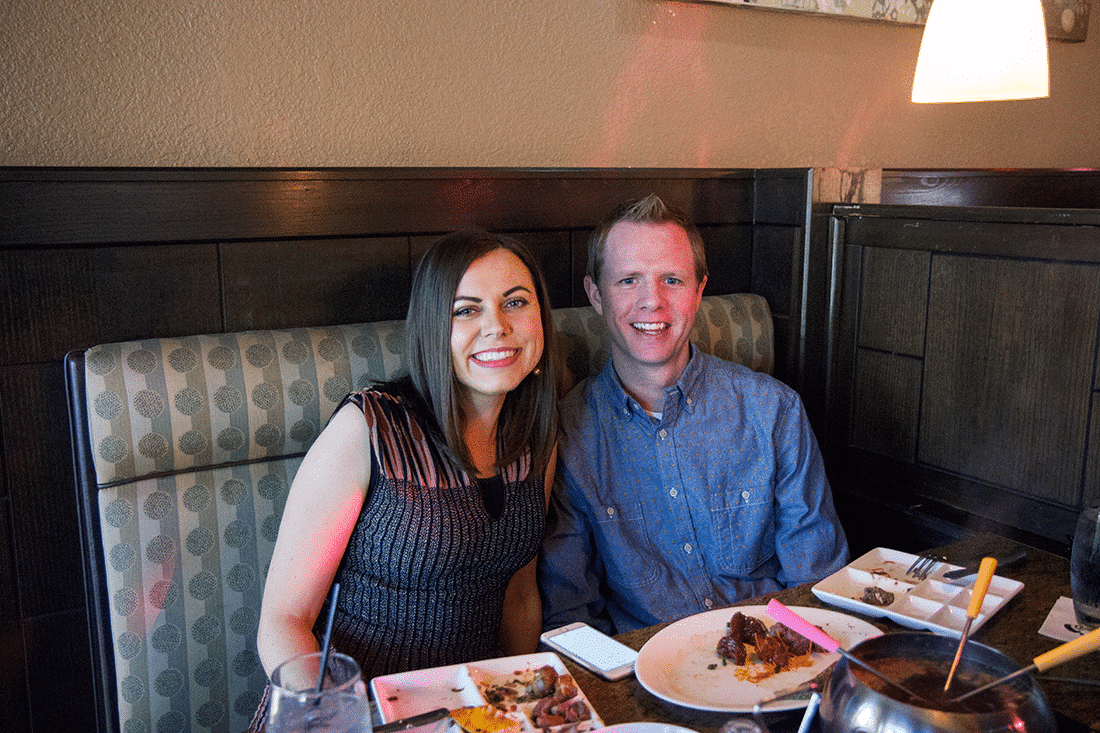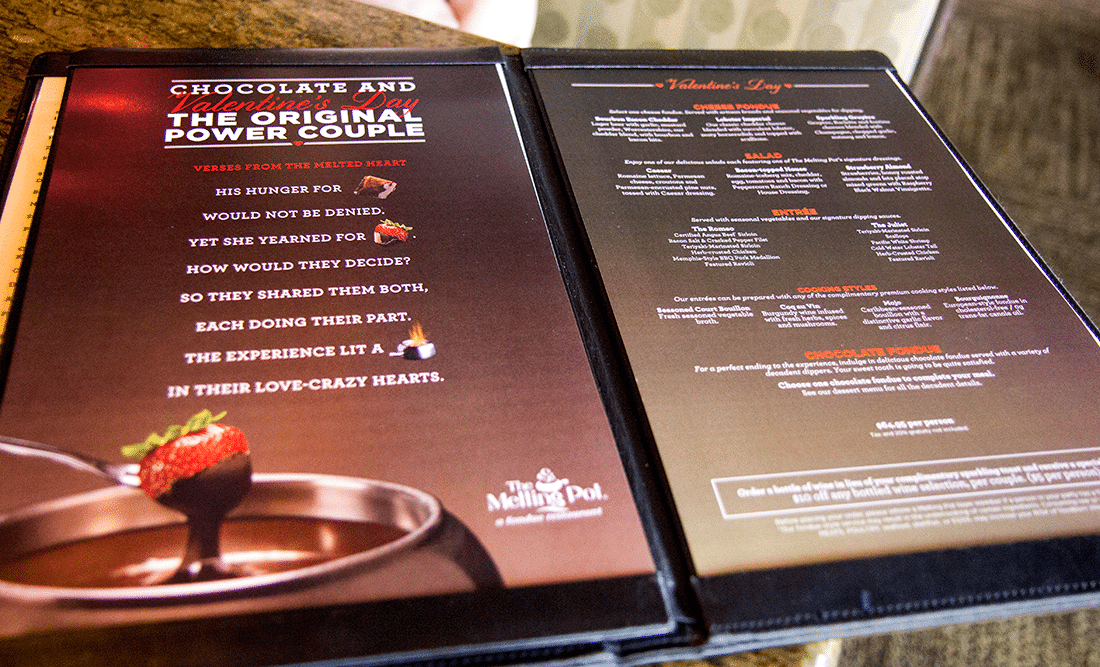 I love the Valentine's Day gives us the perfect excuse to pause life for a second, appreciate the people we love, and express that love to them. I looked up at this handsome face and said, "Want to know 14 things I love about you?" He gave me this smile and said, "Of course."
It was on a whim, so nothing too mushy or thought out, just the way we like it. He then turned to me, and asked if he could return the favor.
For the record, we'd just talked about helping a friend out with a resume, and my favorite item was #4- "You're really good at resumes."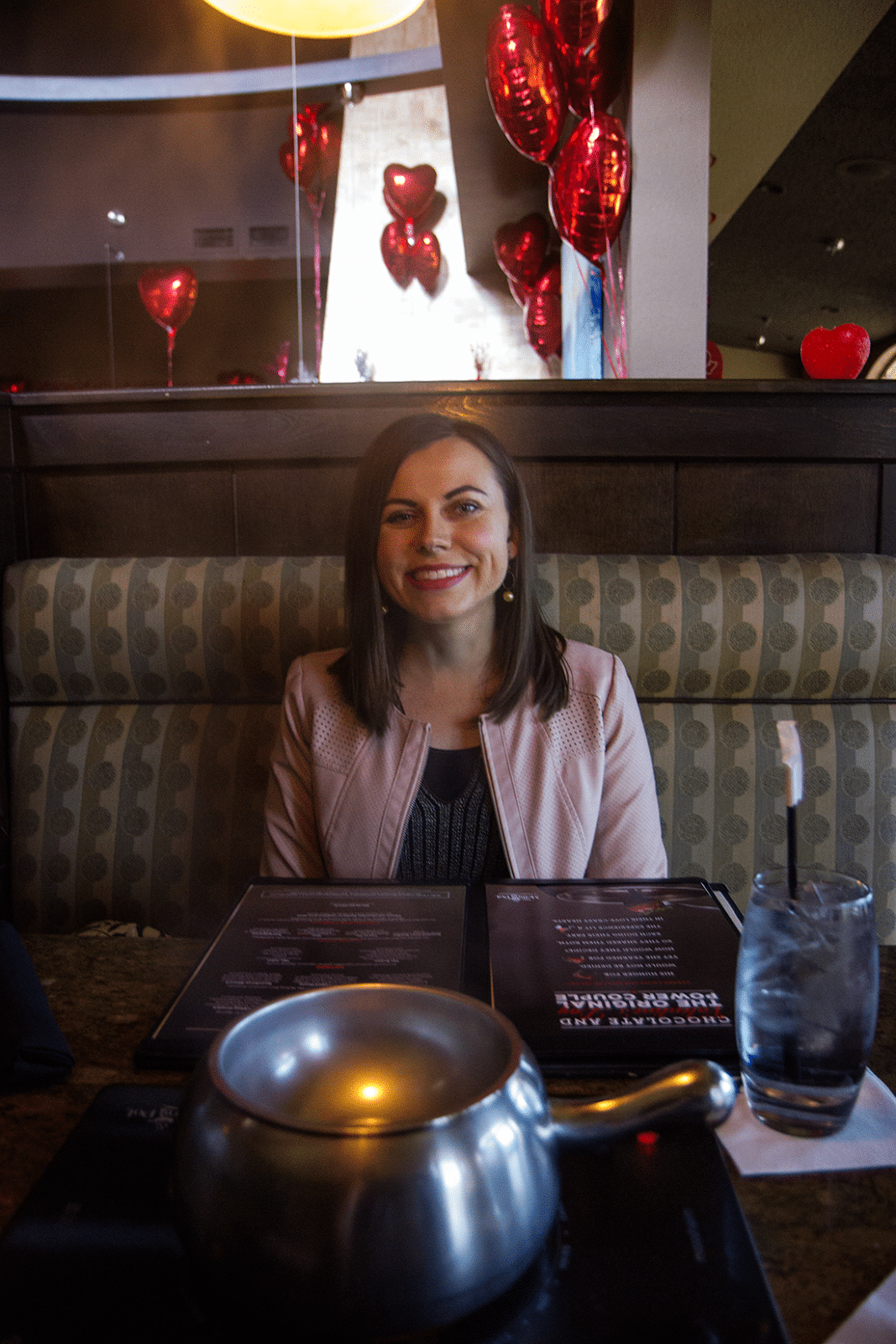 If you've never been, they start things out right with cheese and bread, green apples, and veggies to dip in the cheese. You could probably just get the first course and die happy.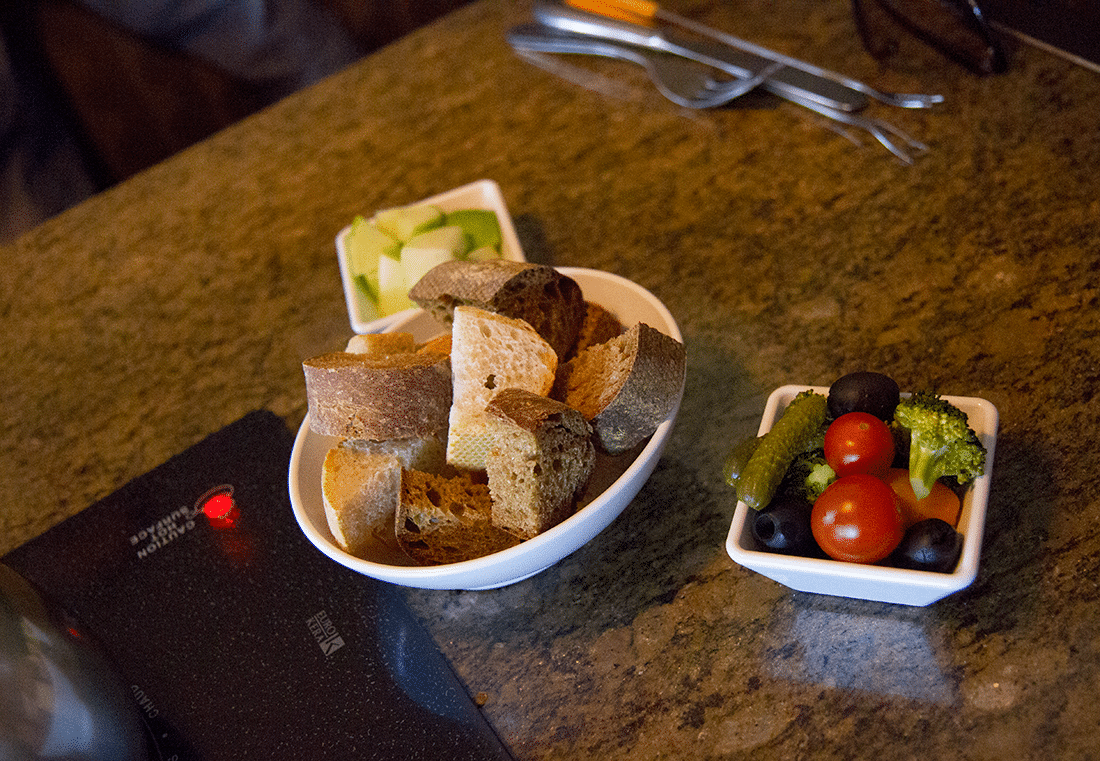 But the second course of salad is still amazing, and it helps you feel like less of a fatty, which is always a good thing.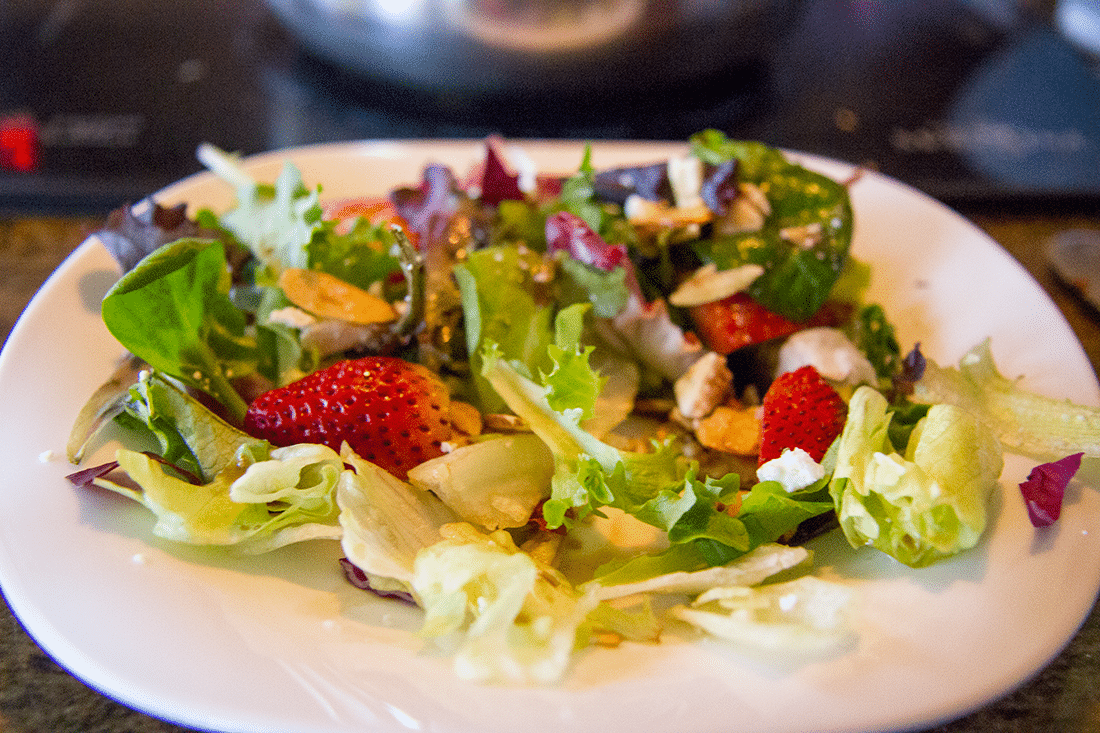 For the third course they swap the cheese for a flavored broth of your choice, and give you instructions for how to cook your meat and veggies. For the record, raw meat never looked so pretty.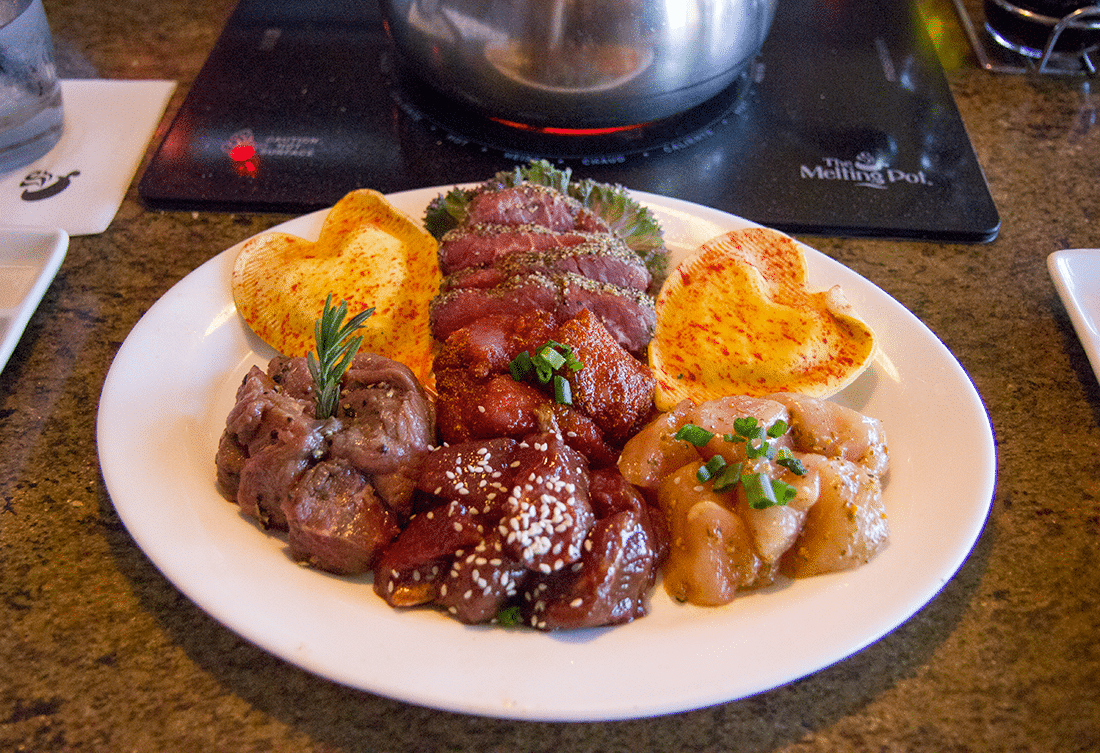 We pulled out a phone timer and enjoyed the 45 minutes it takes to cook and eat most of the meat. I love that it's not only delicious, but definitely an experience.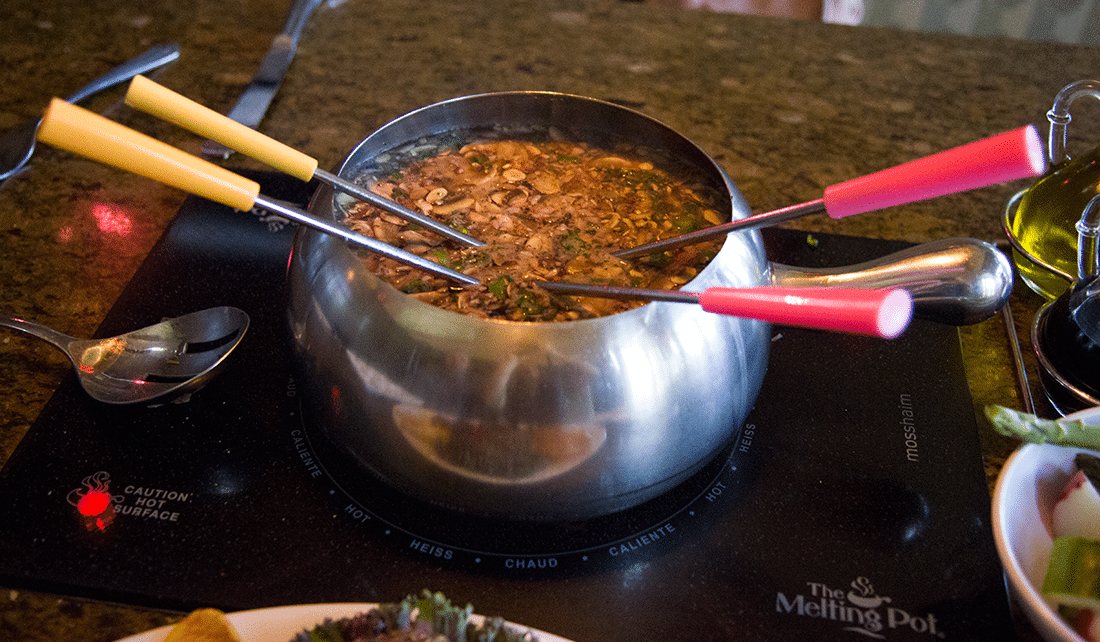 Not to mention Valentine's Day threw up everywhere in every crevice, so that lead to a great atmosphere that felt really special.
I kept reminding Jacob to save some room- the first time we came while dating we didn't and we didn't get enjoy much chocolate fondue. I mean there's always room for chocolate, but more room is definitely better!
We went with the turtle- caramel, chocolate, candied pecans that start with a little flambé.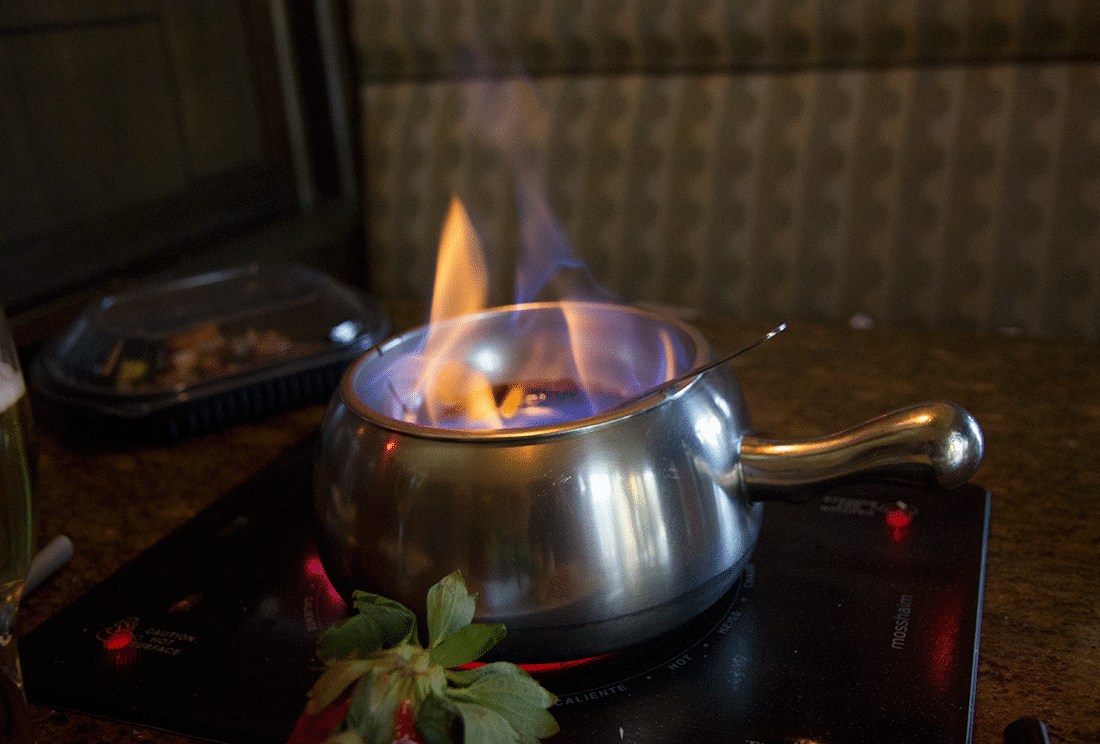 For Valentine's Day they even brought out a toast, bless them for having cider on hand too!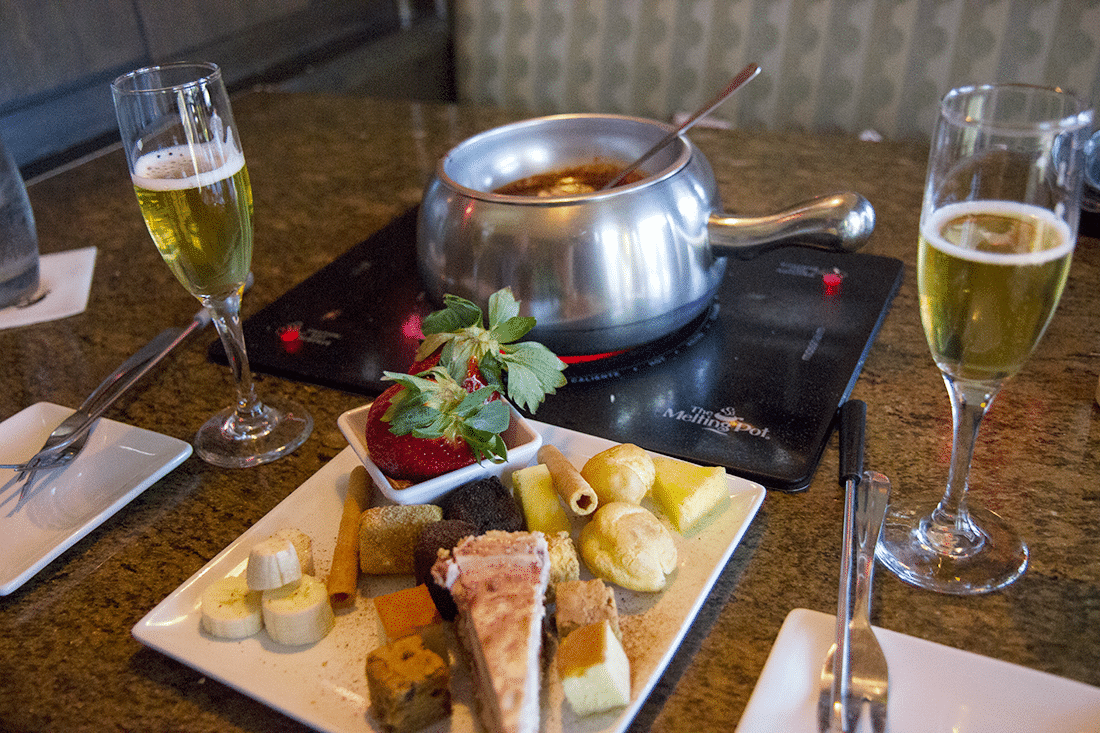 Luckily we saved room to enjoy most of the dessert, and I may or may not have ate a few spoonfuls of chocolate without dipping anything. I promise I won't judge you when you go try these and feel compelled to do the same- it was delicious!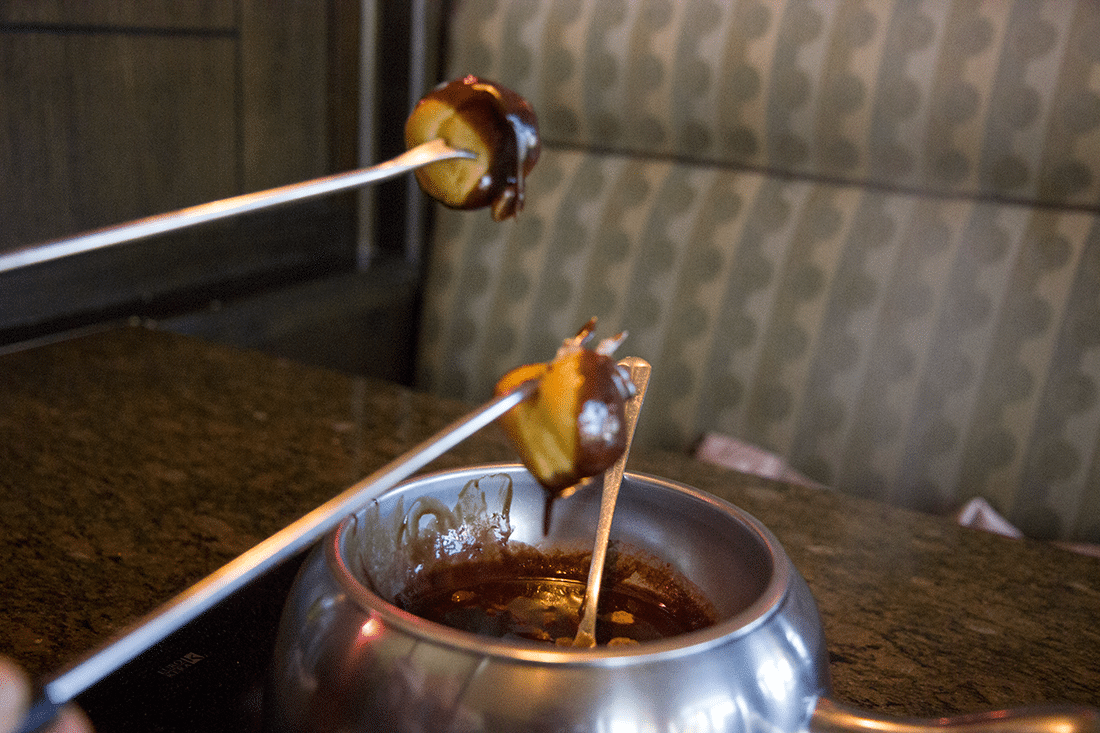 I love that this is a romantic date you can enjoy in pretty much every state in the U.S., and that's it's extra special on Valentine's Day.
Get 365 Date Ideas!
We want to help you have the best date nights ever! Grab this FREE printable with 365 date ideas, a date for every day of the year so you never run out of ideas!