Toy Story 4 Family Movie Day

Toy Story 4 Family Movie Day
Date Info:
Price: The cost of tickets: check your theater listing and showtimes.
Location: Local movie theater
Tips: Watch the first three Toy Story movies before you go, it helps make it more fun and helps you refresh the plot and characters.
Try to go to an earlier morning showtime. There are more children, and it's more relaxed if you need to take a crying kid out. We even felt fine bringing a baby at this time. For the record, he did great!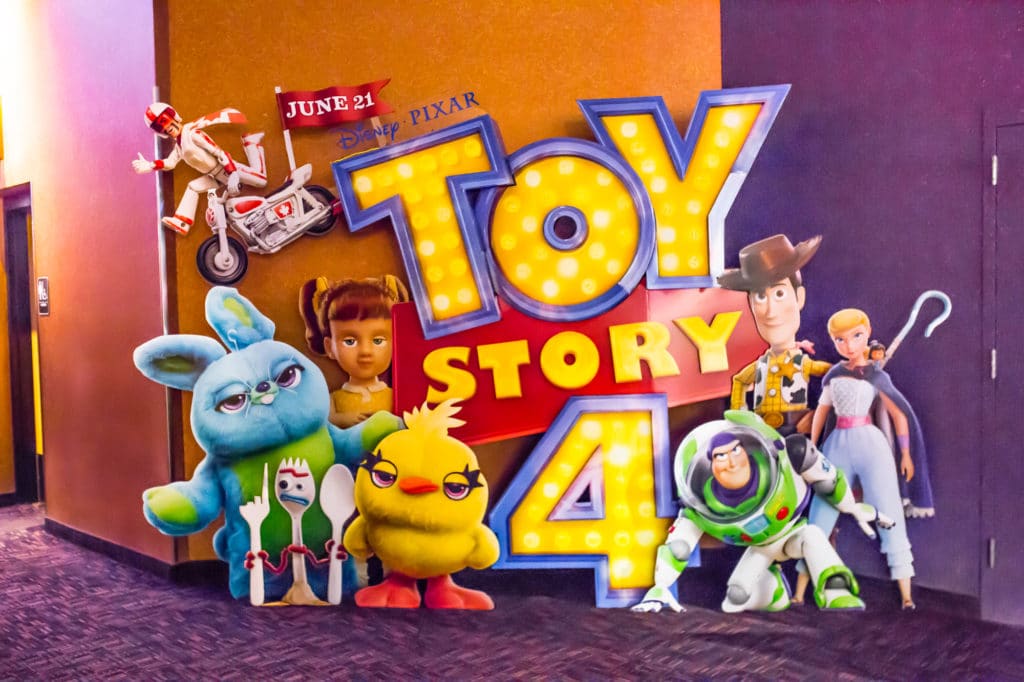 Our mortgage broker is pretty much a genius. To keep in contact with his past clients, he books out movie theaters a few times a year and invites clients to see a movie on him. We always remember to use him, and to see if he can get us better rates. He gets clients who love and appreciate his generosity. Plus, hello tax return!
Two years ago he booked a theater for Cars 3, and we took our oldest child to his first movie knowing if he didn't' make it we wouldn't be out any money for tickets. He made it and that started a
life-long love affair with Lightning McQueen
. So when the option to see Toy Story 4 came up, we decided to risk bringing the baby.
I'm pleased to report he did great! He slept half the time. He watched some of it. Also, he loved begging for popcorn (which of course babies aren't supposed to have!) and watching us try to pull off tiny soft pieces for him. But mostly, he loved snuggling our
Woody and Buzz toys
that have been favorites for years.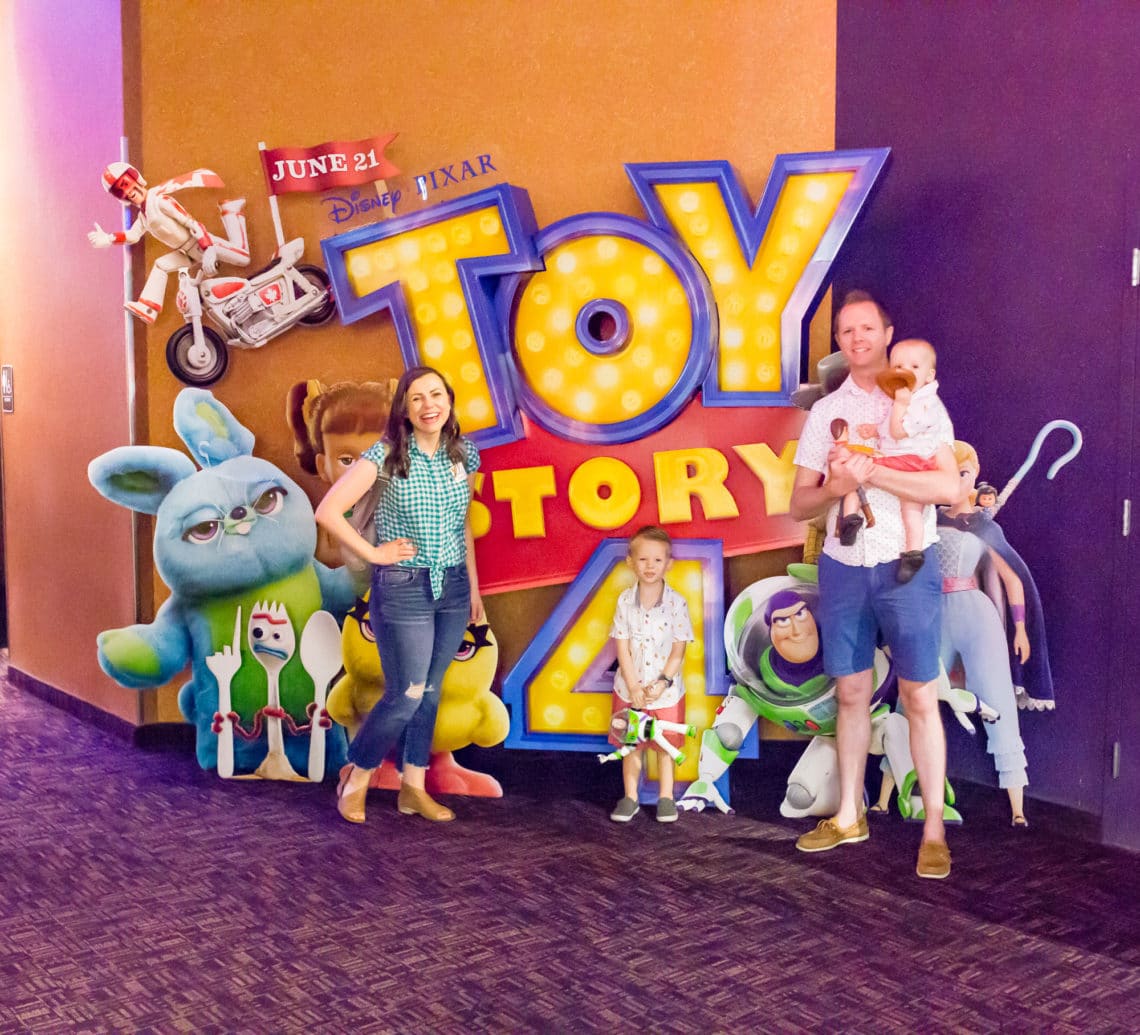 Toy Story 4 Plot
Woody and friends are now living with Bonnie, who makes a new toy at Kindergarten orientation: Sporky. He's cute, he's naive, and he's hilarious. He thinks he's trash, and they must save him from throwing himself away so Bonnie can continue to love him.
Bonnie's family takes an RV trip where Forky jumps out of the RV and Woody goes on an adventure to save him.
There are plot twists you'd never expect. There are new characters you'll just love. In fact, we spoiled our kids and went straight to the Disney Store after to choose one new toy.
Duke Caboom
was a quick decision and he's been loved and played with nonstop since the big event!
It will make you laugh, cry, and think about loyalty, friendship, and helping others find their purpose and happiness in a new way. You know, all the feels, in a way only Pixar movies seem to do!
We'll definitely be watching it again! I've already toyed with an early morning showing taking the boys alone. I think I can do it, and I think this movie is worth a
family movie night
either in the theater or when it comes out, at home too.
Like this Toy Story 4 Review? You may like these posts too:
Get 365 Date Ideas!
We want to help you have the best date nights ever! Grab this FREE printable with 365 date ideas, a date for every day of the year so you never run out of ideas!