Living in Phoenix: 12 Things to Love
The top 12 things to love about living in Phoenix: a list of amazing reasons why moving to Phoenix or living in Phoenix helps you easily overlook the heat!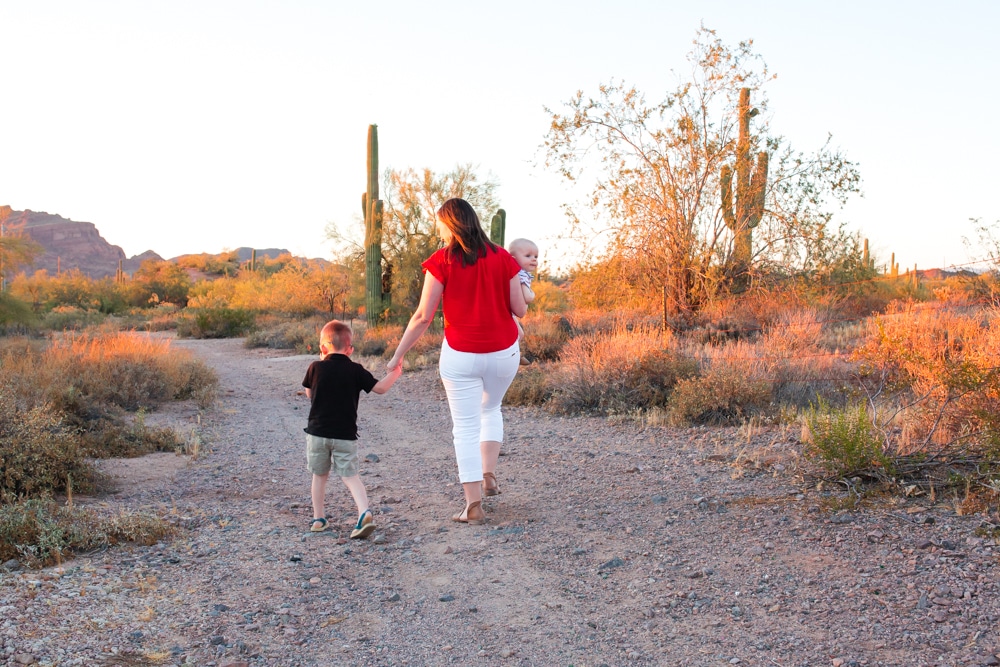 The summer is just starting, which means the heat of Phoenix is blazing and it's the time of year I get a little grumpy about living here. But as I have those days of 116 heat, I stop to count my blessing living in Phoenix. In fact, I can tell your four things I really don't love (heat, scorpions, cookie cutter home neighborhoods galore, and commuting), but I can tell you hundreds of things I love about living in Phoenix.
Maybe for my own sanity this summer, maybe for anyone looking into moving to Phoenix, but I wanted to share the best things about living in Phoenix, Arizona.
Cost of Living
Compared to most states, it's a really affordable place to live and buy a home. We're about 75% of California wages with about half of the cost (give or take). It's a great place for a career, it's a great place to own a home. This must be why every Uber/Lyft driver we've ever had in CA starts to tell us how moving to AZ is in their 5-year plan.
Excellent Job Market
It's also a great place to find a great job! My parents moved to Phoenix when I was a freshman in college and the job market slowly attracted all six of their children at one time or another. Jacob works as a solar engineer/consultant, and it's just about the best place to live for his industry. But I love that I'm poached on LinkedIn regularly, and there are so many great industries here.
Cultural Diversity
It used to be hard to find an Arizona native, but times are changing. However, that doesn't mean there isn't a lot of culture here! I love living by the border, it makes the Southwest culture unique. I also love how many transplants there are from other states that bring culture.
It definitely could be more diverse, but I love that there's enough to enjoy and celebrate.
Foodie Paradise
We could visit a new, highly rated restaurant each week for date night and never run out of places to visit! There's every type of food all over the Phoenix metro, and it makes it a foodie paradise for sure! But perhaps our favorite foodie paradise item is…
Mexican Food
There are big advantages to a large Lantinx population. I'm grateful for so many amazing restaurant owners who brought their native food to Phoenix. In fact, whenever we get grumpy about the heat, we choose a great Mexican restaurant to go to. We've even joked we'd never leave this kind of food for a cooler climate. It's just some of the best of the best.
Amazing Roads
This sounds like a funny one, but just drive to a neighboring state and notice the difference as you cross the border! It may be a commuter state, but ADOT knows how to make the commute much nicer.
Let me also tell you AZ is planned in square grids, each major road a mile apart. It's so easy to calculate distance and find your location once you learn street names.
Family Friendly
I've traveled enough to know we have it good when it comes to raising kids here. There are lots of children's museums, most restaurants welcome children, and most homes are built with a yard for kids and pets.

Desert Landscape
Some people may think it's ugly, but it's actually really beautiful living here. There are red rock mountains all around. The saguaro cactus grows all over the place. The plant life may struggle a bit in the summer, but there will always be cacti and red rock stretches that are just beautiful.
Sunsets
The sky looks like cotton candy clouds most nights. The colors and view are photogenic almost every night. Heat causes this kind of sunset, and that's one reward for putting up with it!
It's easy to travel when you're ready to leave.
We love to plan trips when it heats up to spend some of the summer less sweaty. I love how easy it is to get to the airport from most major cities. I love that we can fly almost anywhere, and it's always easy to get a connecting flight if we can't. It's made seeing the world so much easier and cheaper!
Plus have I mentioned Disneyland is 4.5 miles away? Because that road trip is always on my agenda!
Shopping
There are tons of places to find anything you're looking for. I love Amazon as much as the next person, but I love that I can get just about anything in-person too. Speaking of Amazon, a major warehouse is here, so 2-Day Prime shipping sometimes is more like 2-hour shipping for us.
We'll Never Run Out of Dates
I hear from a lot of people they only have a few things to do and places to eat where they live. I totally feel the need to get creative and find more at home date ideas!
But I have to admit I love that we can experience so much as a new date night experience each week. I really love that we can go out to eat somewhere amazing if we don't have anything else to do. It's made this little project we started to go on one date a week no matter what so much easier. And I'll always be thankful to Phoenix for having endless things to do and explore!
Want to see some of our favorites? Check out this post: Date Ideas Phoenix: The Best Phoenix Arizona Date Night Ideas
I have tons more, but I'll stop at 12. Thanks, Phoenix for reminding me I can deal with the heat, some sweat, and a few things that aren't ideal for a lovely place to live- and an even more lovely place to date!
Like this Living in Phoenix post? You may like these posts too:
Fun Family Activities: 52 Family Date Ideas to Do This Year
Castles and Coasters Family Date
Get 365 Date Ideas!
We want to help you have the best date nights ever! Grab this FREE printable with 365 date ideas, a date for every day of the year so you never run out of ideas!