Swig Stop Sugar Cookies- A Cheap and Delicious Date in Utah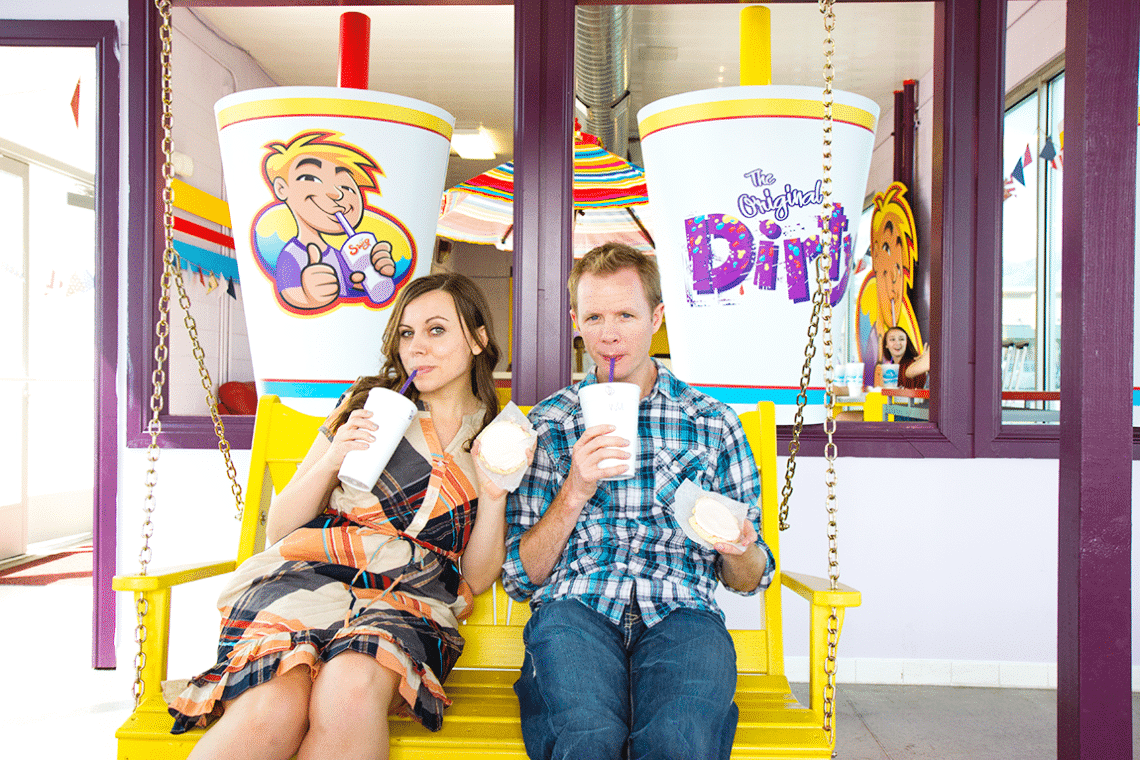 Date Info: 
Swig Stop sugar cookies and flavored sodas
Price: $6.00 gets 2 cookies and 2 drinks
Location: Throughout Utah- check their website
If you're on Instagram and follow anyone in Utah, or anyone who visits Utah, you've probably heard of
Swig Stop
. I was introduced to my
first sugar cookie
while at
Elevate
this Spring. I'd heard they were the best of the best, but I remained a little skeptical until I had my first bite. AMAZING! I got to try my second while at
Alt
.
I knew while in Utah I had to share this with Jacob on this very cheap Utah date idea!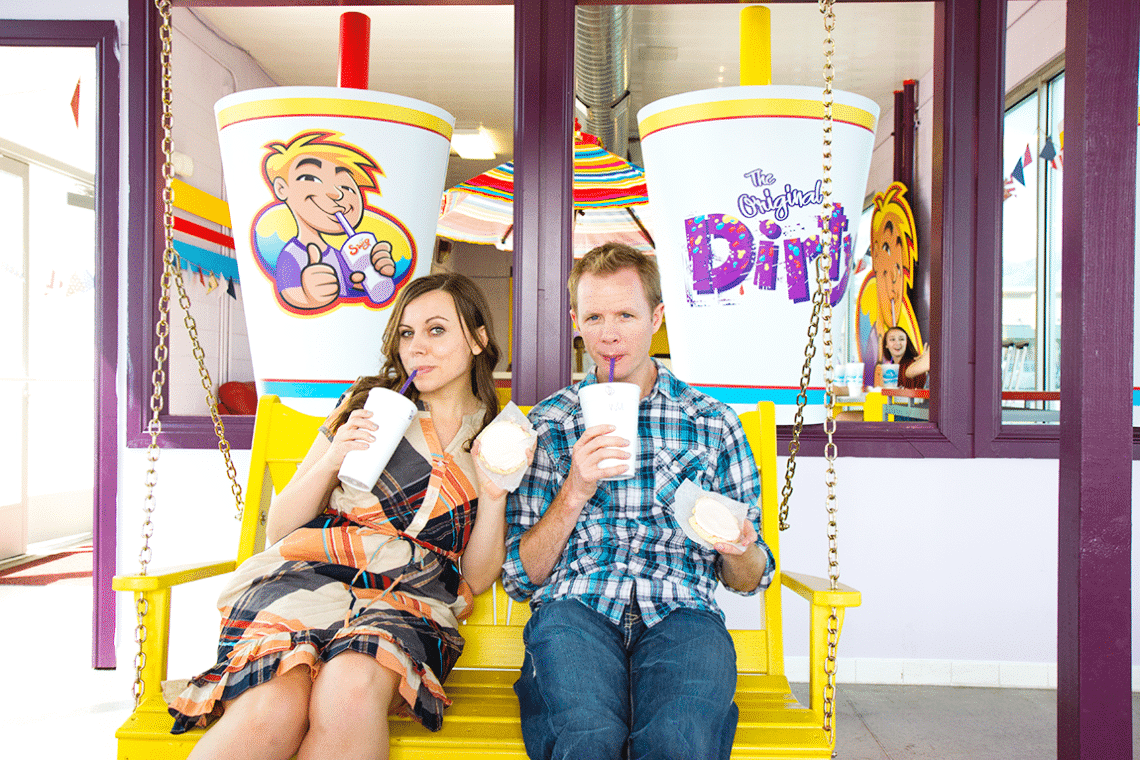 On our way to the Strawberry Days Rodeo we made a pit stop in Lehi- where they were pretty easy to spot and not far from the freeway exit.
They are known for their soda recipes- dirty Diet Coke anyone? No really, get one!
They are even more known for their sugar cookies. Seriously, I'm pretty picky since we make some excellent cookies with my mom's recipe, but these were the perfect amount of soft and crispy. There's a good chance we bought this many too, because they are $1.50 each and we were on our way to see our favorite twin two-year-olds.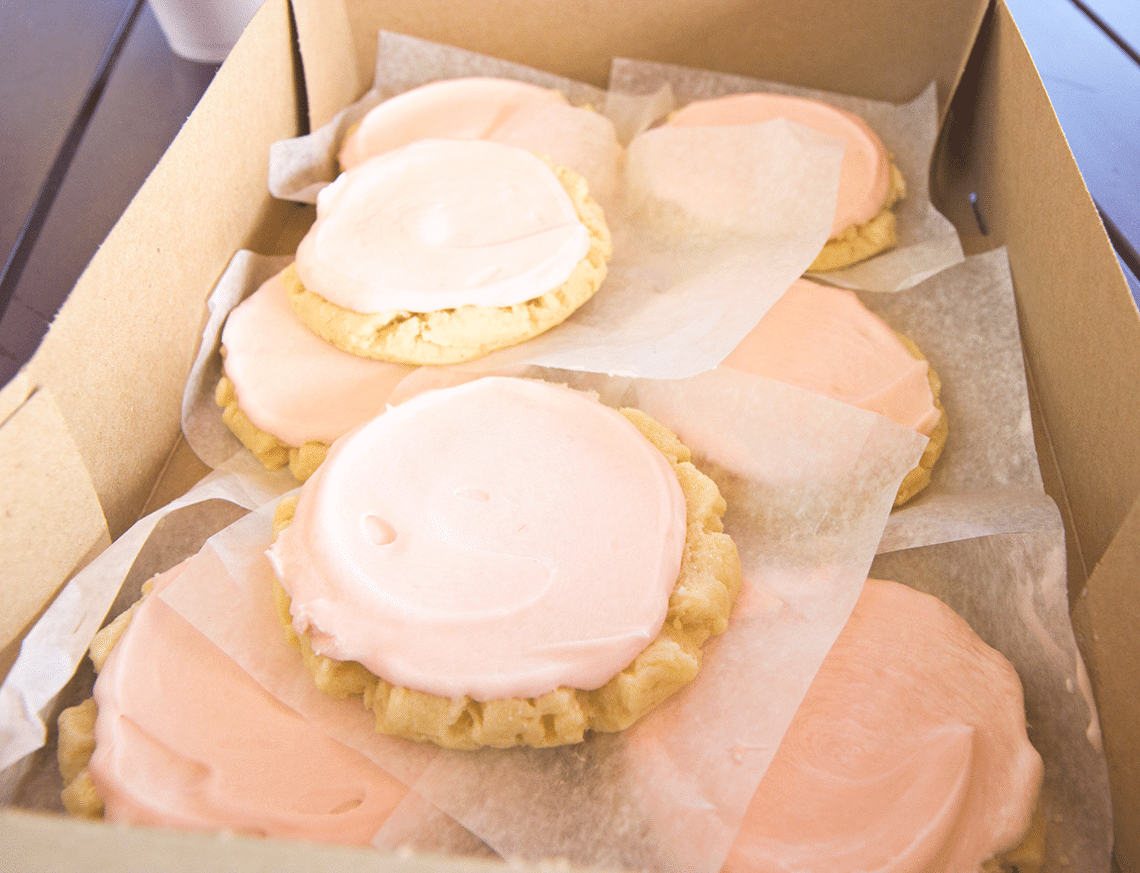 If you need a cheap, easy date in Utah, add Swig stop to your list! Now to figure out how to get them to open in Arizona.
Get 365 Date Ideas!
We want to help you have the best date nights ever! Grab this FREE printable with 365 date ideas, a date for every day of the year so you never run out of ideas!