Utah Summer: Why We're Spending Part of Summer Living in Utah
Why we decided to spend part of our summer living in Utah, and what makes Utah summer so magical and a great destination getaway location!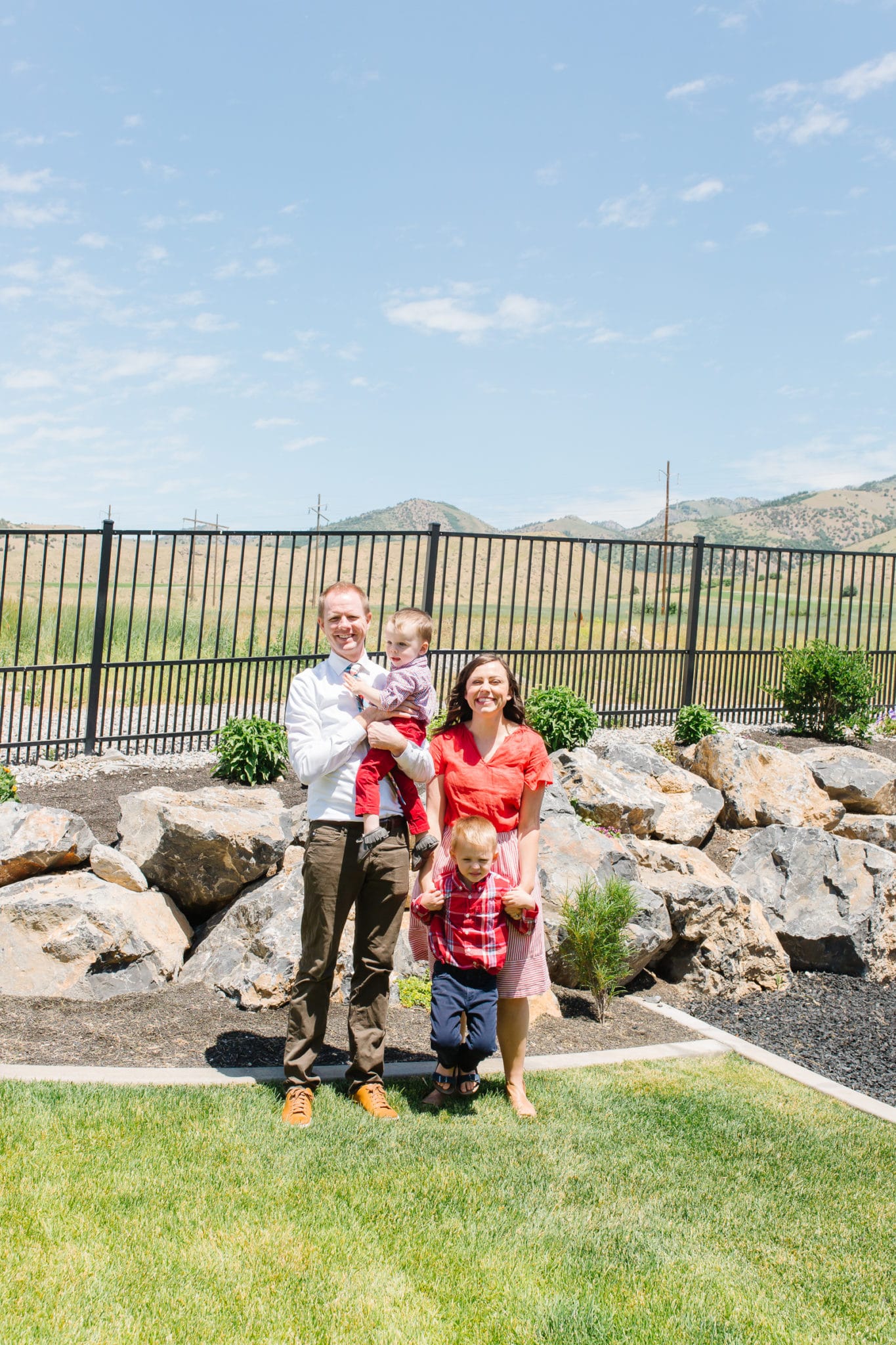 I haven't shared as much around here, and that's because we've been soaking up our time living in Utah for a chunk of the summer! I almost pranked a few people with signs and announcements "We're moving to Utah!" but this hasn't been a permanent thing. However, when the opportunity arose, we decided to live in Utah for part of the summer was a great idea. Here's why we did it!
Utah Summers
To Beat the Heat
June and July are the most brutal months in Arizona. There's always a week where the highs reach 115-120 degrees. We do whatever we can to miss that week and get out of the state! Utah felt like an easy place to travel to beat the heat this year.
Utah Summers are Magical
I grew up in Utah, my parents moved when I started college. Some of my fondest childhood memories include Utah summers. It's hot enough in the day to swim (we've loved this pool), and it's cool enough in the night to sit on the porch and enjoy the weather. Many areas have smaller cities with lower crime, and it's a place kids can have a little more freedom to run around. Night games, summer lake visits, and stargazing are some of my favorite things.
Office Shutdown Provided the Opportunity
I'm lucky to work for myself, but Jacob's work schedule is something we always have to work around with travel plans. He's been working from home since March to keep everyone safe. When he was given a report back date in July, we instantly joked about fulfilling our dream to be a snowbird. For those who don't know, many people live in AZ for eight months and leave for the four months it's crazy hot. We call them snowbirds.
Jacob looked into safe travel logistics and starting making plans to escape some heat. We know we likely won't get this opportunity again, so we took it!
Safe Family Time
I have a brother who lives in a smaller city with minimal cases right now. People social distance really well, and they happen to have a nice guest room and accommodations our family could easily live in. Their kids have been so bored social distancing, and so have ours. It's given us a really fun way to give our kids some fun in what would have been a hard summer feeling lonely. It's also felt so safe to expand the bubble to one other family we all love being with!

Perks of Living in Utah


Amazing Outdoor Date Nights
We clearly have been loving our at-home date ideas! From rocking car date ideas to finding several backyard date ideas to trying all the date night boxes, we've tried so hard to get creative! But having a chance to enjoy nature and wide-open spaces for some date nights and family activities was an opportunity we couldn't pass up!
The outdoor dates are tops here!
Provide Joy for Our Children
Our kids have been absolute troopers this year! But summers in AZ are always hard for kids with less opportunity to be outside due to extreme heat. We always plan a bunch of museum trips, family vacations, swim lessons, and movie outings with plenty of beat the heat date ideas. This year, we knew would be extra hard without these opportunities for joy during our crazy time.
We knew a chance to run around and play outside would bring so much joy! And I"m pleased to report it has brought more joy than we ever imagined!
A Mini Vacation on a Year without Vacation
We ended up flying, and yes, we felt safe doing it. When we looked at other expenses, Jacob reminded me this would still be just about the cheapest family vacation. I laughed! I hadn't thought of it that way!
But truly, a trip to a more rural area, one state over, or just to see family safely feels like such a vacation this year! So even though he's worked through our experience, we're still counting this a vacation!
We always love Utah getaways, but this year it felt like something extra special.
And am I wearing anything besides my favorite red shirt right now? Apparently, I only believe in pulling the camera out when I have it on- HA!
We're nearing the end of our first part of summer living in Utah, and we're sad to see it end! If you ever get the chance to enjoy a Utah summer, I highly recommend staying for as long as possible!
Like this Utah summer post? You may like these posts too:
25 Beat-the-Heat Summer Activities to Do With Your Kids
52 Completely Free Date Ideas to Do This Year
Get 365 Date Ideas!
We want to help you have the best date nights ever! Grab this FREE printable with 365 date ideas, a date for every day of the year so you never run out of ideas!