Backyard Date Night Ideas
There's nothing like those nights with perfect weather to plan a backyard date night! Particularly if you're a parent, you can put the kids to bed and feel like you still escaped the house for date night!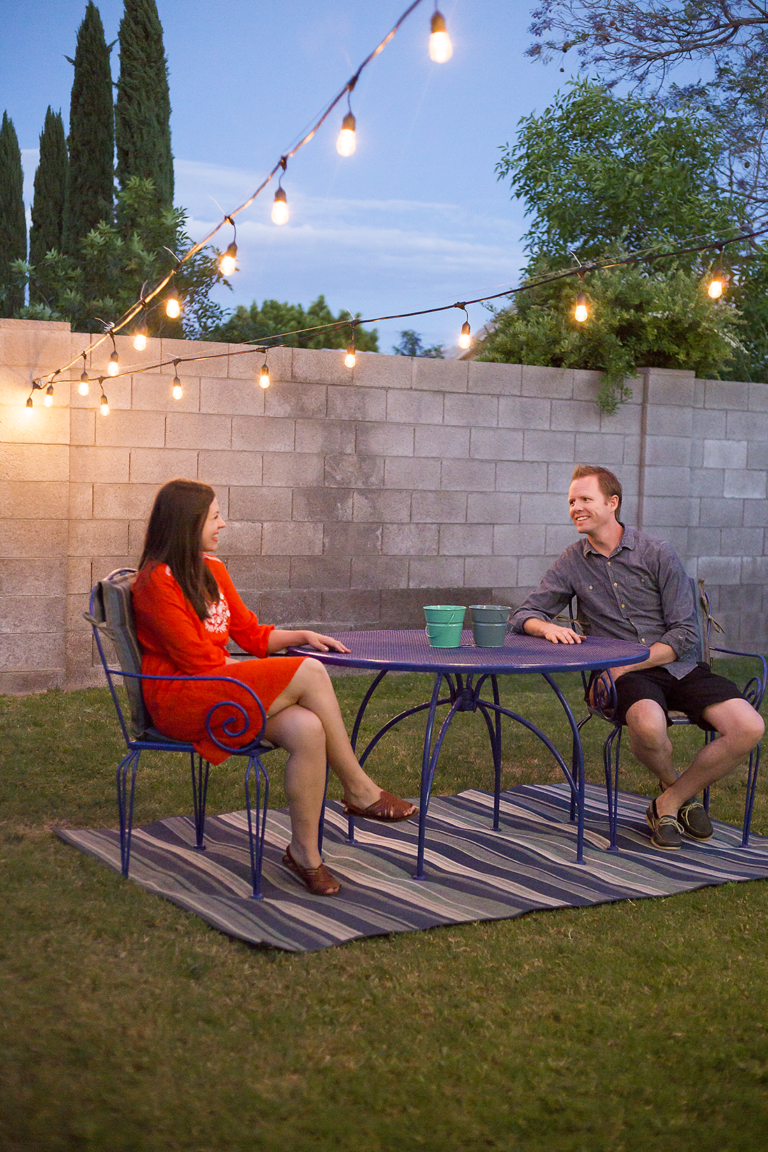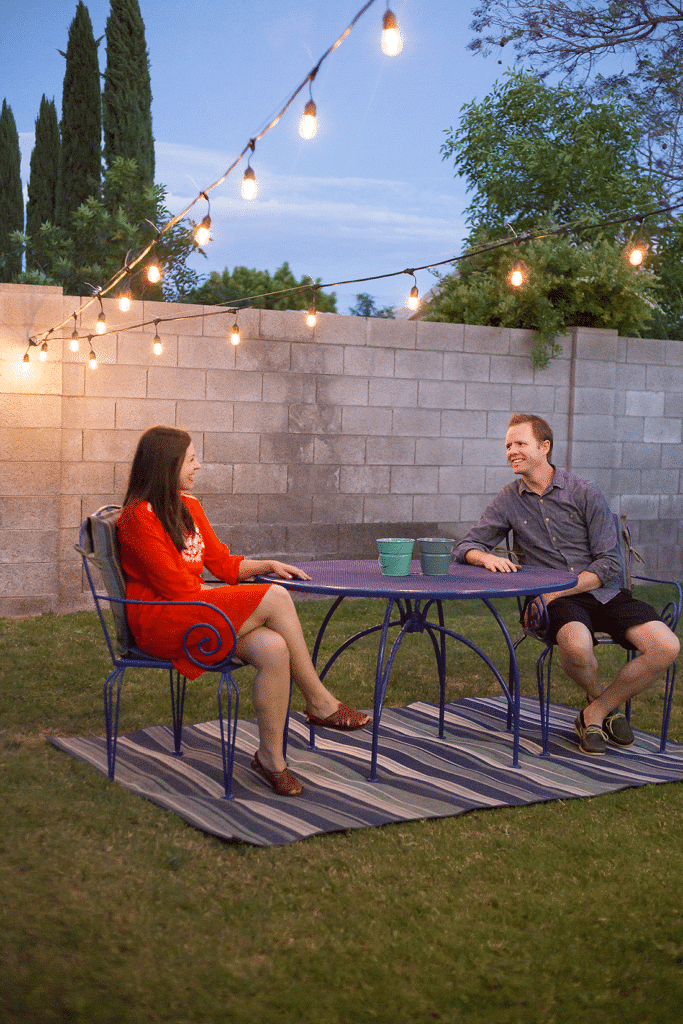 If you're looking for a date night in that feels like a date night out, one of these outdoor date ideas in your backyard has your back!
Backyard Dinner Dates
Romantic Dinner for Two
Set up a table outside. We love this bistro table for two, but you can also use a card table or bring your kitchen table outside. Set up a fancy dinner to mimic a patio dinner for two.
Grill Night
Plan a complete meal entirely on the grill. Plan a main course, a side dish, and get creative with dessert too! We love these vegetable roasting grates that make grilling anything much easier!
Picnic Night
Grab a blanket and some picnic-friendly food items and head outside for a romantic picnic date night.


Backyard Date Night

Backyard Lawn Games
Play a game of croquet or bocce ball together. And how fun is this three-in-one game set?
Board Game
It's a great time to set up a card table and a board game for two. If you need some couples games, we have an entire post with hundreds to help you find your perfect games for two!
Take Your Date Night Box Outside
If you haven't tried a date night subscription box it's a great time order at least one. We even have a 50% off promo code using FRIDAYWEREINLOVE to one of our favorites.
The activities are super fun, and taking your date box to the backyard would be a fun twist!

Backyard movie
We've done these for two years now and they never get old! Here's how to create an outdoor movie theater with all our links and details. I promise it's a back yard date you'll love again and again!
Laptop Movie
If you aren't ready to commit to a projector or don't have the space, a laptop movie night is always a good idea. Try one of these romantic comedies you'll both enjoy.

Romantic Backyard Date Ideas

Cuddle in a Hammock
Set up a hammock and spend the night cuddled up together.
Stargazing
We love this romantic backyard date night! It's completely free, and easy to do no matter where you live! Here's a bunch of tips for a romantic stargazing date night.
Watch the Sunset
There's something so romantic about kicking back and watching the sunset together. Take it easy and enjoy watching the sky change all colors.
Book a Massage Under the Stars
Looking up massage therapists in your area. It just takes booking two to come bring their tables to your backyard and enjoy a romantic massage in your own backyard.


Cute Backyard Date Ideas

Backyard Swim
Don't have a swimming pool? Not a problem! Grab a kiddie pool and fill it up. It's a great makeshift hot tub you can enjoy a drink in!
Have a Bonfire Night
It only takes a firepit to pull this off! Set up a bonfire and enjoy
S'mores Night
Now that you have the firepit set up, it's easy to create a s'mores bar date night. Marshmellow roasting is a must, but different chocolate and graham cracker options make it a true party!
Backyard Campout
Set up a tent and camp together in the backyard. You can set up for a few hours of camping fun, or have an overnight sleepover in your backyard.
Listen to a Podcast Together
There are so many great podcasts to consume while you snuggle up under the stars. Try a suspense story like My Favorite Murderer or Cold. You can also listen to marriage podcasts and have your own free therapy session together.
Host a Couple's Book Club
You could invite over other couples, but this is a fun date for two! Find a book you'd all enjoy reading and get together to discuss.
Read a Book or Listen to an Audiobook Together
It can be surprisingly romantic and relaxing to read a book together. Trade of reading pages or chapters, but snuggle up and enjoy a book. We love audiobook versions where we can both sit and listen.
Outdoor Concert
Many musicians have concerts available for streaming. Set up some lights, some drinks, and some comfortable seats to simulate an outdoor concert date night.
Like these backyard date ideas? You may like these posts too:
Creating a Romantic Backyard Date Space
Date Night Classes: The Best Resource for Classes Perfect for Date Night
The Adventure Challenge Review: A Fun New Way to Find Your Next Date Night
Get 365 Date Ideas!
We want to help you have the best date nights ever! Grab this FREE printable with 365 date ideas, a date for every day of the year so you never run out of ideas!