Year of Date Ideas Gift: A Clipboard of Dates
How to create a Year of Date Ideas Clipboard: An easy way to prepare, assemble, and wrap a Year of Dates gift!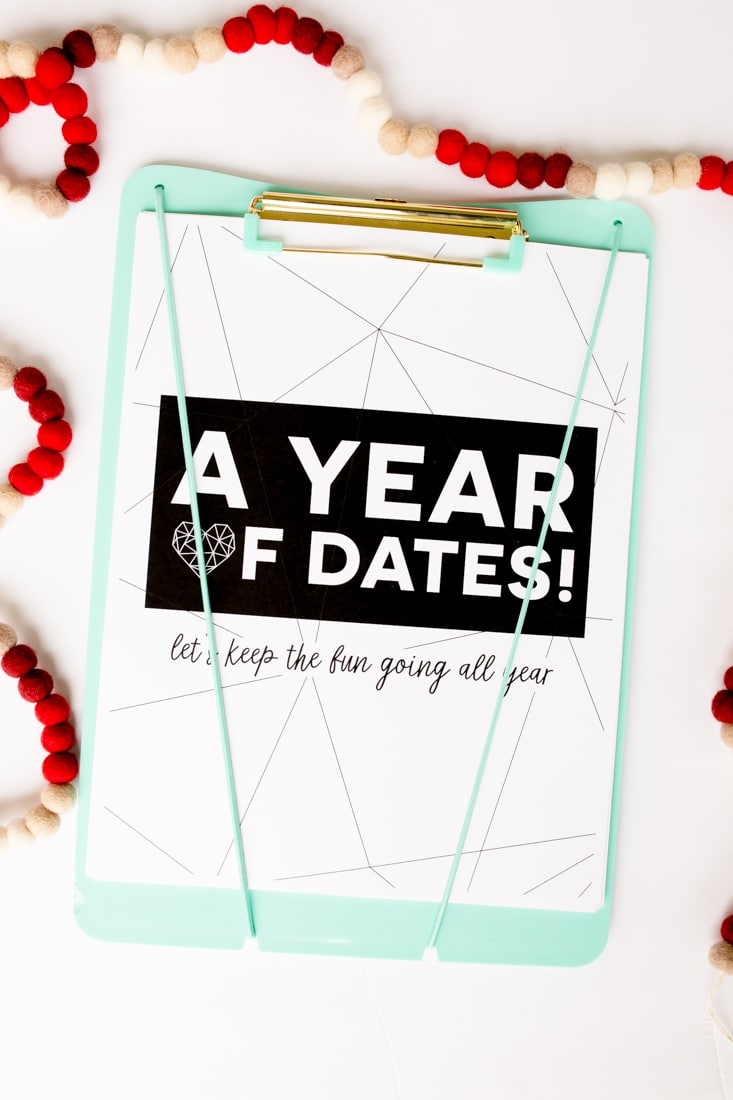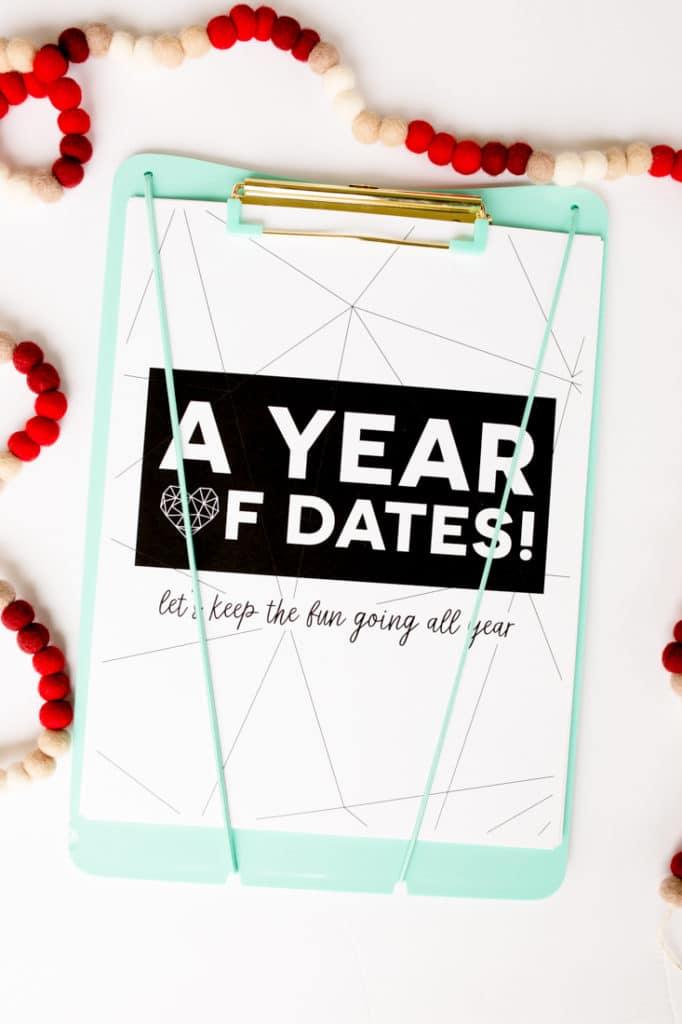 I've been sharing some of our favorite ways to present a year of dates gift this week. I've done the date night binder, the date night basket gift, and the hanging file folders several times. This is probably why I'm so excited about a new easy and adorable way to present the year of date ideas gift!
But on a trip to buy my son some new crayons and a few household items, I had a cute clipboard catch my eye. I soon realized this would be a really fun, really minimalist way to present the year of dates gift.
I love that is method is incredibly inexpensive, easy, and takes minimal space in your home while you store your dates and use them throughout the year. If you're looking for cheap, easy and minimal, the year of dates clipboard method is for you!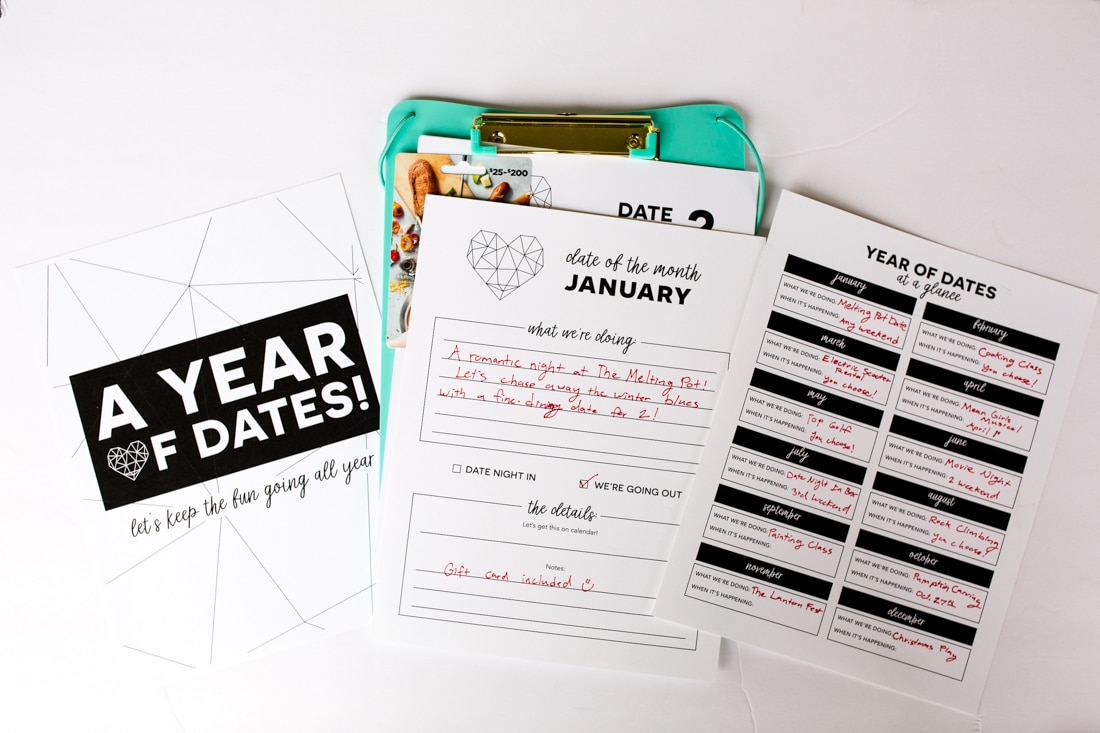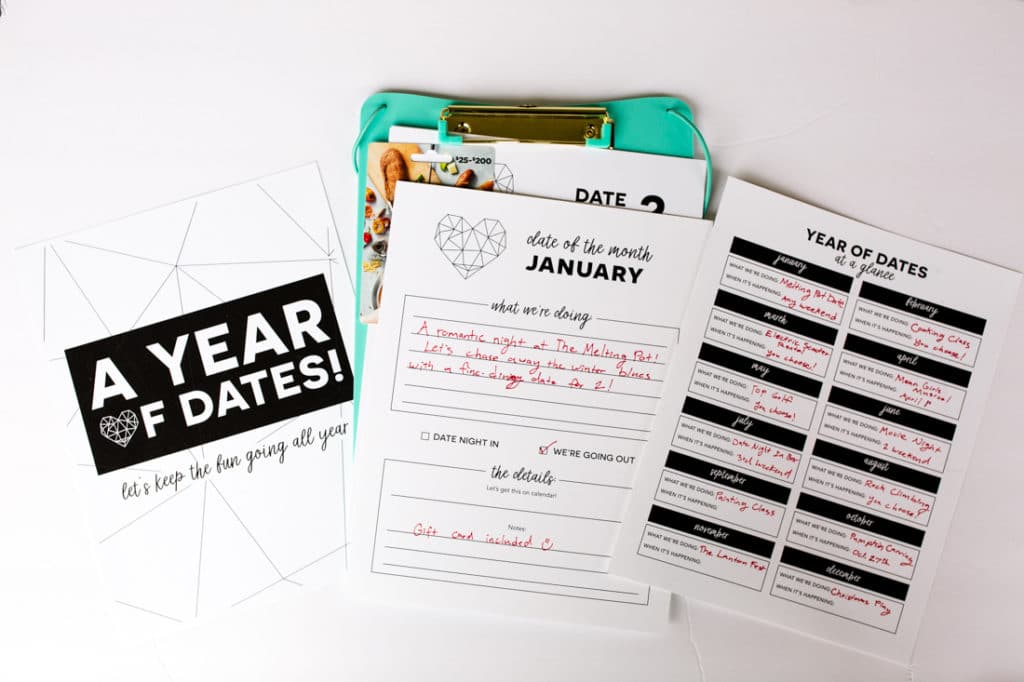 Here's all you'll need to put the date night gift clipboard together:
From there it's easy to assemble this gift! I think that's why this is my favorite for anyone doing this last minute. It's also fantastic if you just want an easy, minimalistic approach.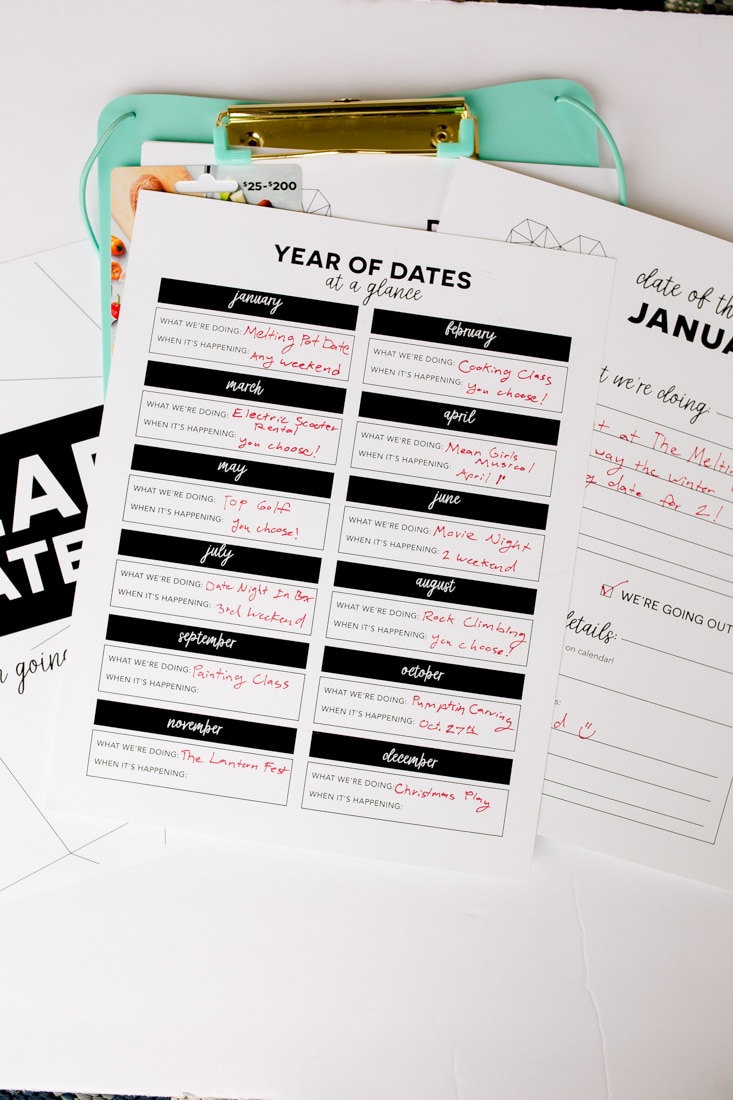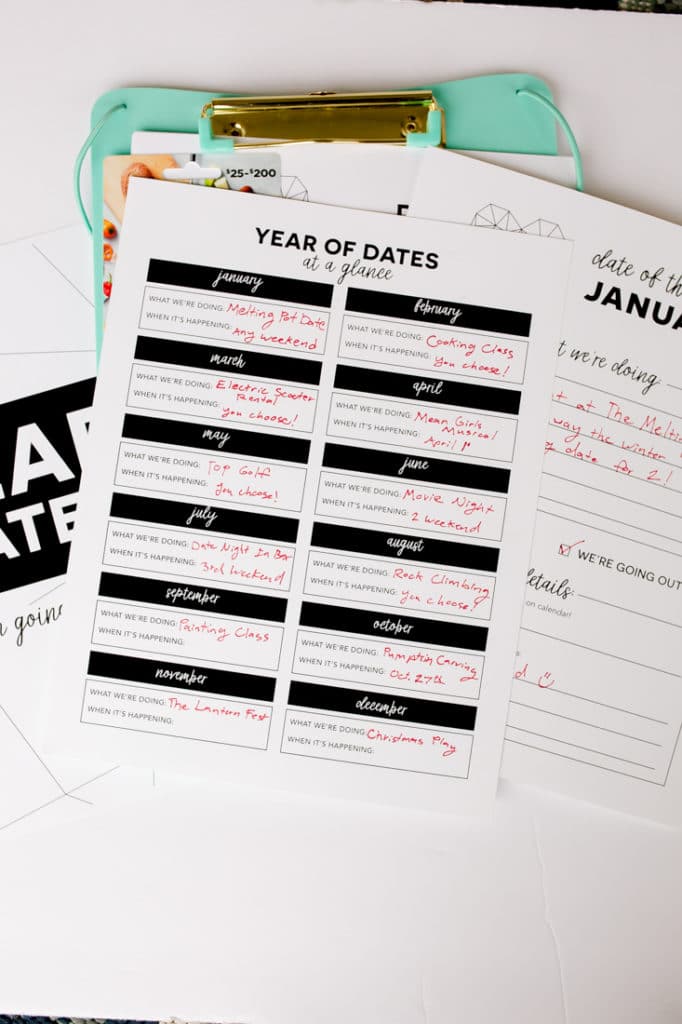 Assembling the Date Night Gift Clipboard
Assemble the year of dates printable in order. You may want to include the title sheet and the year of dates at a glance printable completed for this presentation. But it's certainly optional!
Be sure to add any tickets, gift cards, etc, to your gift. You can either place these near the top of the pile to be clamped down with the clipboard. Or, you can tape each item to the appropriate page for the month you'll be using it.
Tidy them up making sure the papers are straight and the gift cards are in order too.
Finally, clamp those babies down into the clipboard! Make sure everything is secure and double-check your dates are in order and ready to gift.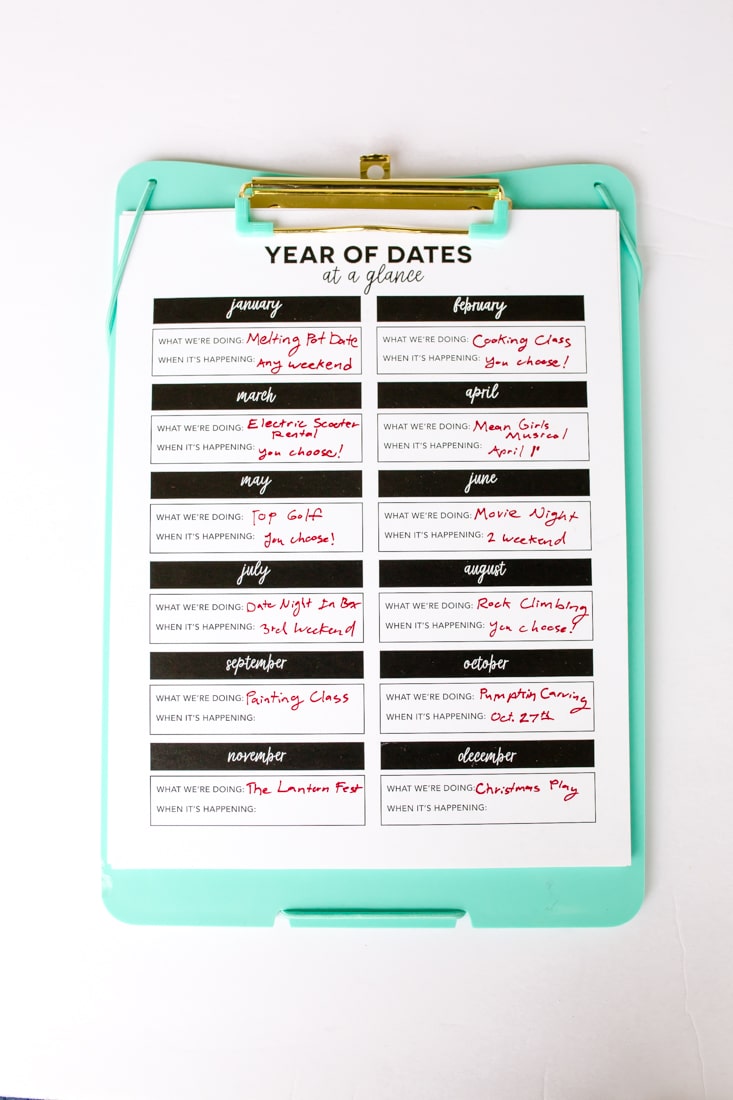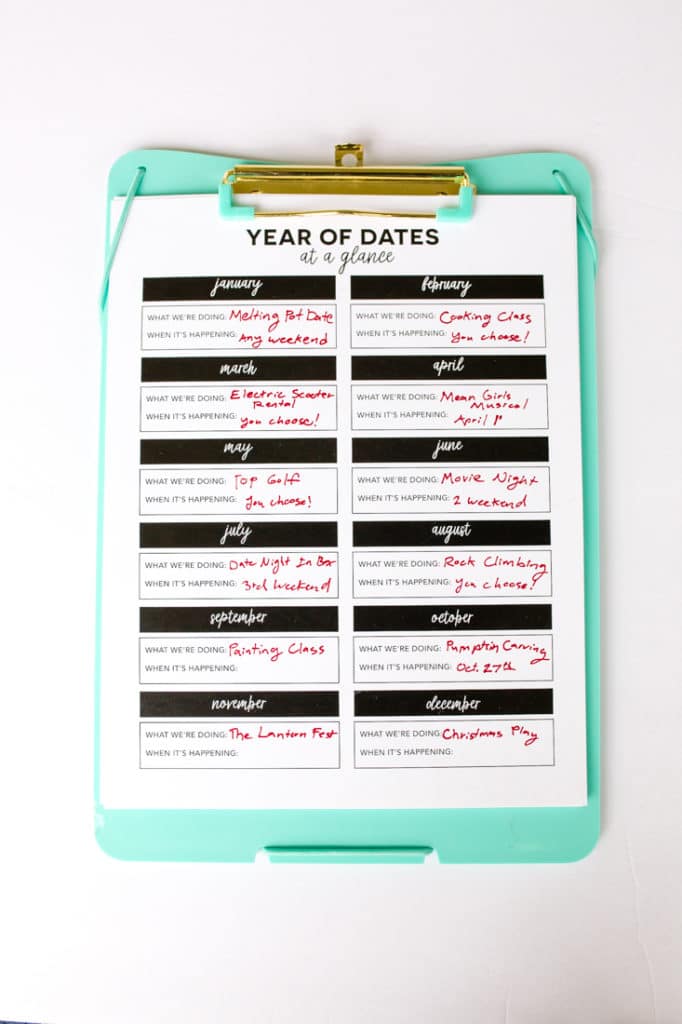 I love wrapping this version because the gift wrap makes it look and feel like you're gifting a book. Little will they know that an entire year of fun is coming their way!
Like this year of date ideas clipboard? These posts will help you put together a year of date ideas gift too!
How to plan a Year of Dates Gift 
Tips for Budgeting a Year of Dates 
A Year of Dates: 12 pre-planned pre-paid dates to enjoy throughout the year
Get 365 Date Ideas!
We want to help you have the best date nights ever! Grab this FREE printable with 365 date ideas, a date for every day of the year so you never run out of ideas!