Disney Halloween Shirts: Where to Find Them + Tons of Cute Options
Where to find Disney Halloween shirts and tons of cute Disney Halloween shirt options to help you celebrate spooky season with a Halloween twist!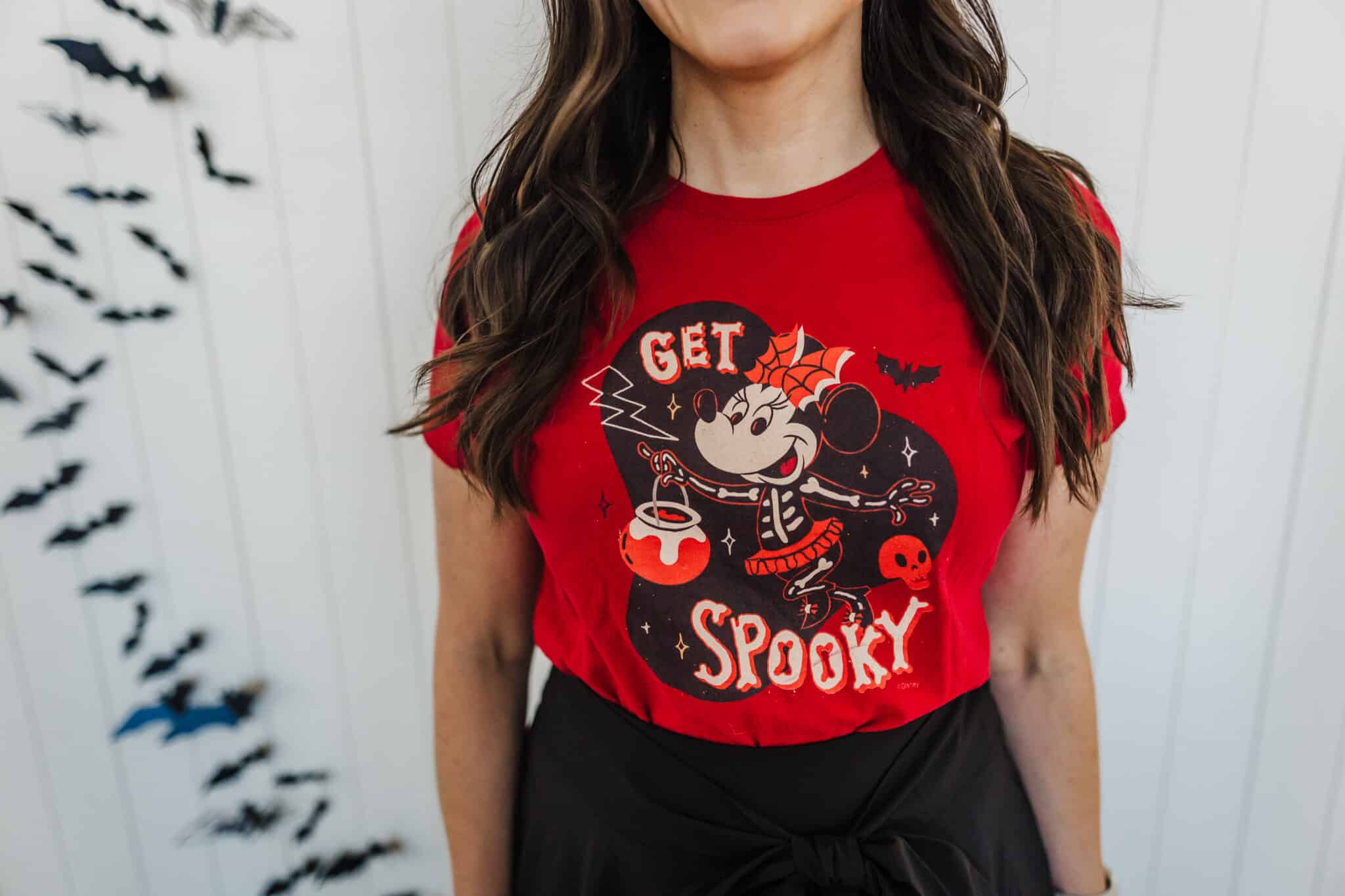 Disney lovers and Halloween lovers rejoice, we're combining these two amazing things and helping you find the best Disney Halloween shirts on the web! Here's where to buy cute Disney Halloween shirts, and plenty of ideas and options to make your Halloween Disney-loving heart happy!
The Best Places to Find Disney Halloween Shirts
When it comes to shopping for Disney Halloween Shirts, the options are vast and cater to various preferences. Here are some notable places where you can shop for these enchanting and spooky tees:
With its extensive variety of options and potential for quick shipping, Amazon can be a great place to shop for Disney Halloween shirts! The platform also offers numerous reviews and ratings to help you choose the best option.
You can almost always find favorite Disney characters and options for the whole family! Plus, Amazon Essentials always carries the Nightmare Before Christmas Jack & Sally licensed items. They're always a fan favorite during Halloween!
Also, they have excellent sweatshirt options if you're attending during the chilly months. My two Disney sweatshirts are the softest I own!
Whether you want long sleeve, short sleeve, a classic fit, a unisex fit, cotton or polyester fabrics, you're gonna find them on Amazon!
My Minnie Mouse shirt and Minnie and Mickey Mouse Vampire and Witch shirts both came from Amazon this year. And they offered customization options in different colors and sizes. It was such a fun treat (without a trick) to get the perfect t-shirt in my size and color preference to wear to the parks! Okay let's be honest, they're the perfect shirt to wear all October in my book!
2. ShopDisney: The Official Disney Store
For authentic and a wide variety of designs, ShopDisney, the brand's official retail store, is the go-to place. I mean they make Halloween merch their whole business! And Disney shirts are no exception! From classic Mickey Mouse and the Fab Five (Minnie, Donald, Daisy, Goofy, Pluto) in this year's Halloween costumes, to more modern Disney characters in Halloween outfits, there are so many options!
There are tons of adult sizes and kids styles too!
You're bound to find a shirt for every member of the family.
2. Disney Parks and Resorts
Visiting Disney World or any of the Disney parks and resorts during the Halloween season provides access to exclusive apparel that might not be available online. Be sure to explore the numerous shops throughout the parks for limited-edition Halloween shirts.
And Disney fans who love spirit jerseys will be delighted to find so many options from Mickey pumpkin to Halloween party exclusives.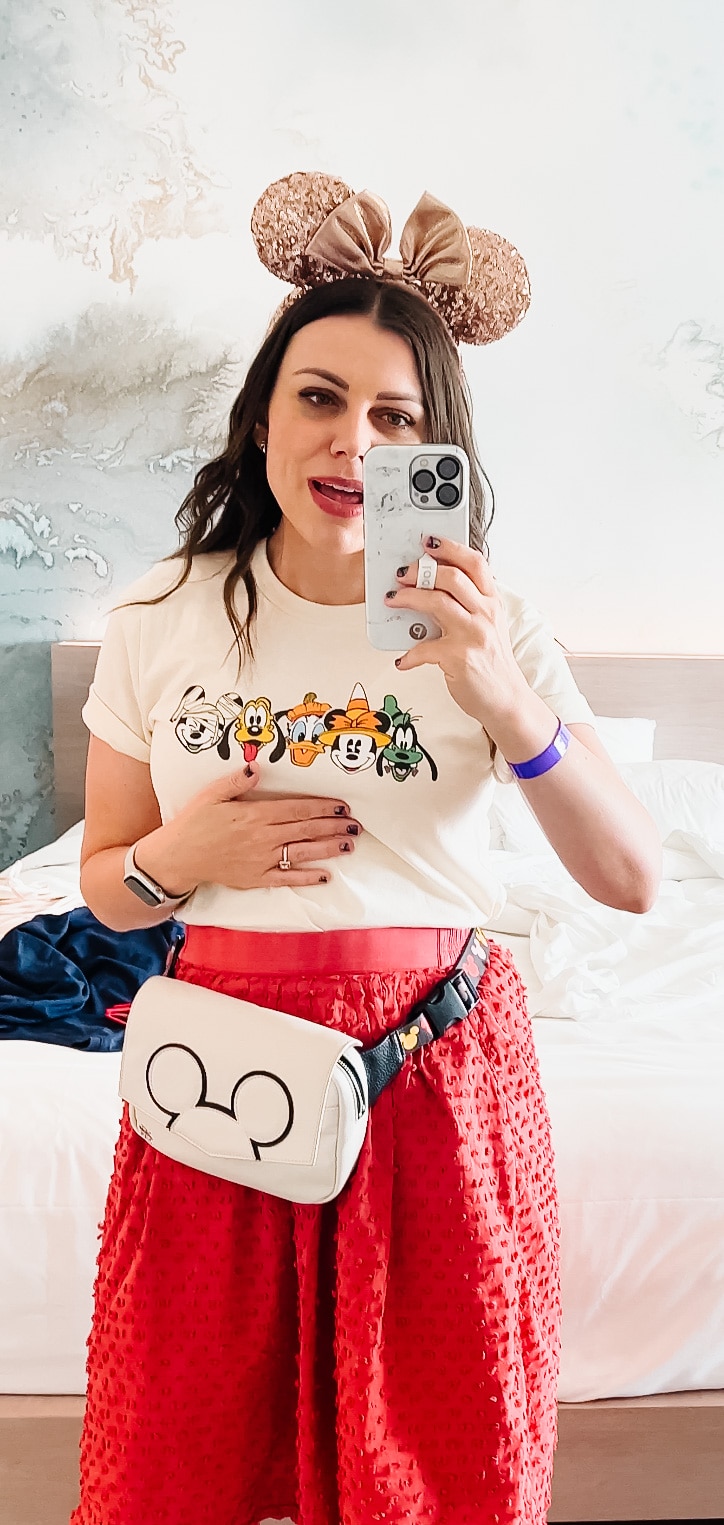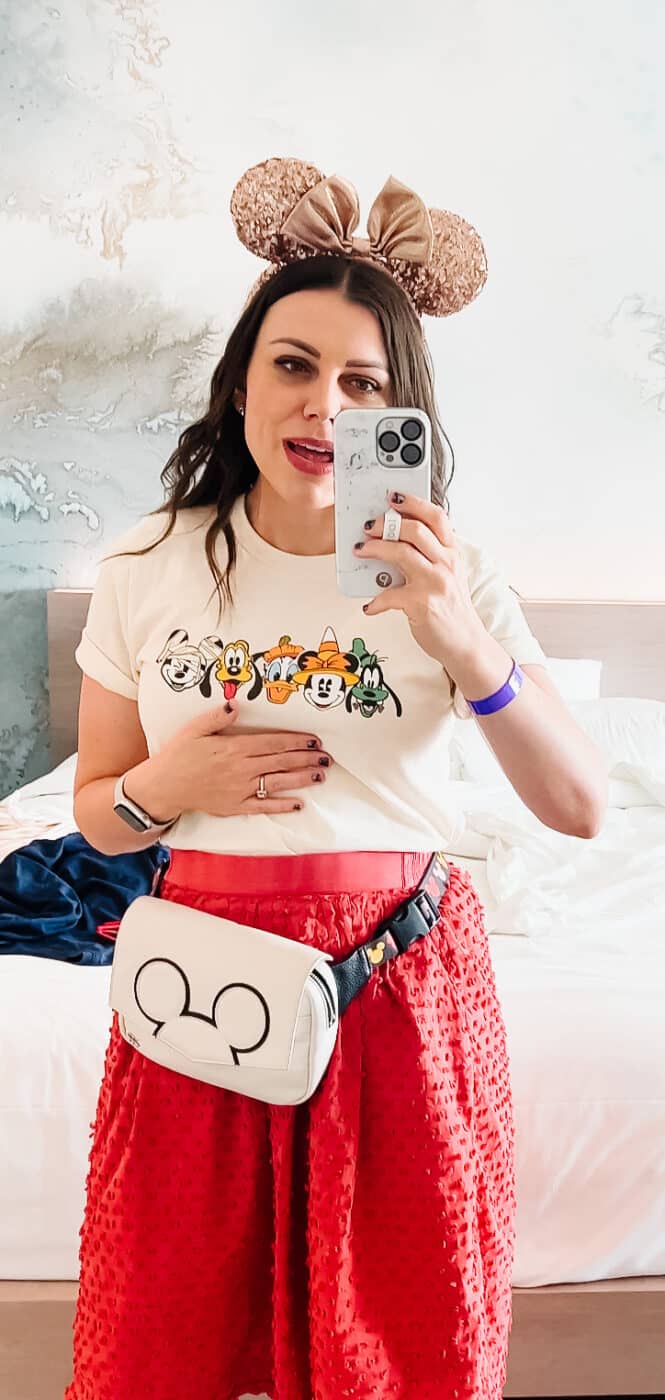 Etsy is a fantastic marketplace for custom and handmade Disney Halloween shirts! I purchased a few of my favorite Halloween tees (including the one above) before a big Disney trip on Etsy, and it's never let me down!

Independent artists often create unique and personalized designs, ensuring you'll wear something distinctive. However, it's crucial to check reviews and possibly contact the seller to verify the legitimacy and quality of the shirts. Also, watch for official licensing, some artists are known to steal copyright designs and get shut down. Make sure it's officially licensed or gives subtle non-copyrighted nods with text or noncopyrighted items.
Kohls was a fun surprise find before our first family Disney trip! I was desperate for a specific character shirt for a toddler, and was delighted to find Kohl's Disney line! We've been buying Jumping Beans Disney shirts for our kids ever since!
Not to mention our favorite lightweight adult shirt purchases have come from Kohls.
You'll often find a Disney Halloween shirt or two in their lines and they're always the cutest! And of all our Disney shirts, they have held up the best!
But you can almost always grab Star Wars shirts that work well for Halloween! Look for Darth Vader, or Grogu in a pumpkin, ships like the Death Star, or other Star Wars villains that work perfectly for Halloween time.
Hot Topic often features exclusive Disney Halloween shirts with a slightly edgier or trendy twist. They are known for always having a great nightmare before Christmas line for Jack Skellington The Pumpkin King fans! Oh, and Stitch typically makes an appearance too!
From beloved classics to modern favorites, Hot Topic's selection often appeals to a wide age range, making it a fun option for everyone. Oh and their Halloween sweaters are always a hit!
Walmart often stocks licensed Disney apparel, especially during the festive Halloween season. Their selections might be more limited compared to specialty stores, but they do offer convenience and great prices!
I've found awesome long-sleeve and short-sleeve options long before the fall season. If you need early Oogie Boogie Bash or Mickey's Not So-Scary Halloween party (which starts in August) shirts, Walmart is a great place to look early!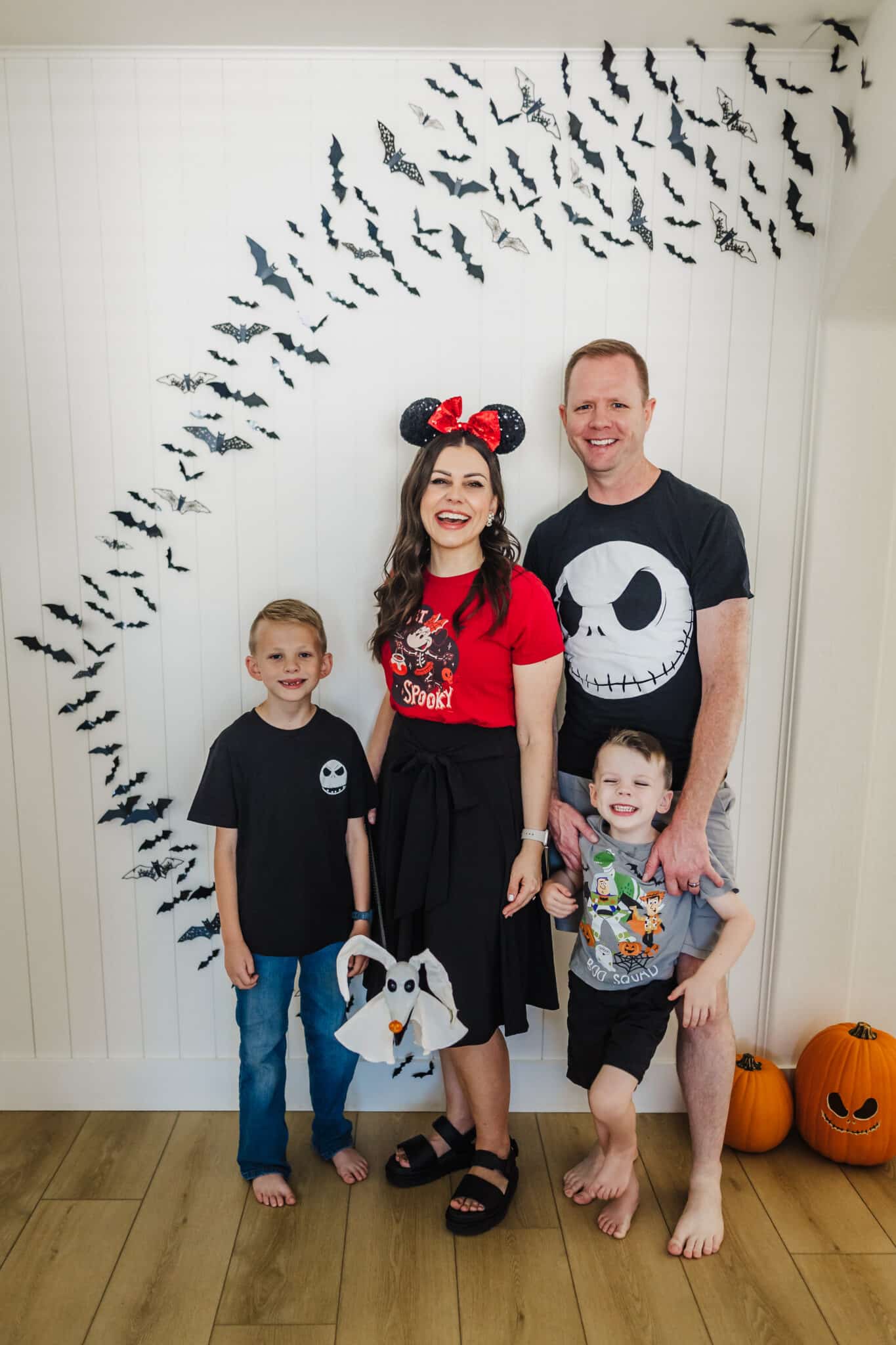 You'll find affordable and unique Disney Halloween shirt designs with quick shipping at Target! And, there's always a toddler Halloween shirt to be found at Target! Our Toy Story Halloween shirt with Woody and the gang dressed to trick-or-treat has been loved by both of our kids and held up great!
They occasionally stock Halloween-licensed Disney apparel for adults too. However, they always have a handful of great Disney shirts including Marvel options you can get year round for great prices!
Our only warning is so many people love the accessibility and prices, you'll likely see many of their styles in the parks!
Much like Etsy, Jane is a bigger marketplace that showcases independent business owners. With a plethora of creative and sometimes quirky designs, shopping here ensures you're supporting small-scale women-owned businesses while acquiring a distinctive Disney Halloween shirt.
I also love how easy it is to find a line from your favorite ride/movie/character. I wanted a Haunted Mansion Disney outfit this Halloween season, and I found so many great, unique, and even customizable options on Jane.com!
My Welcome Foolish Mortals shirt in a unique blue color was the best find on Jane!
If you need something unique that's still officially licensed and/or not breaking copyright laws and want to support smaller companies, buy your Disney Halloween shirts on Jane!
If you're on the hunt for vintage Disney Halloween shirts or rare finds from previous years, eBay might have what you're looking for!
While purchasing, pay close attention to seller ratings and reviews to ensure a smooth transaction. And double-checking shipping timing. Sometimes these take a little longer to get.
A Roundup of the Cutest Disney Halloween Shirts
Ready for some favorite Disney Halloween shirts? Here are some of our favorites to scare up a good time in this Halloween season!
May this help you find your perfect Disneyland Halloweentime shirt to rock throughout the season!
Like this Disney post? Be sure to check out these posts too:
Surprise We're Going to Disney with Free Printable
My Favorite Disney Fanny Packs