Best Time to Take a Disney Cruise
Find the best Disney cruise ships and destinations for your trip! Here's a complete guide to the best time to take a Disney cruise!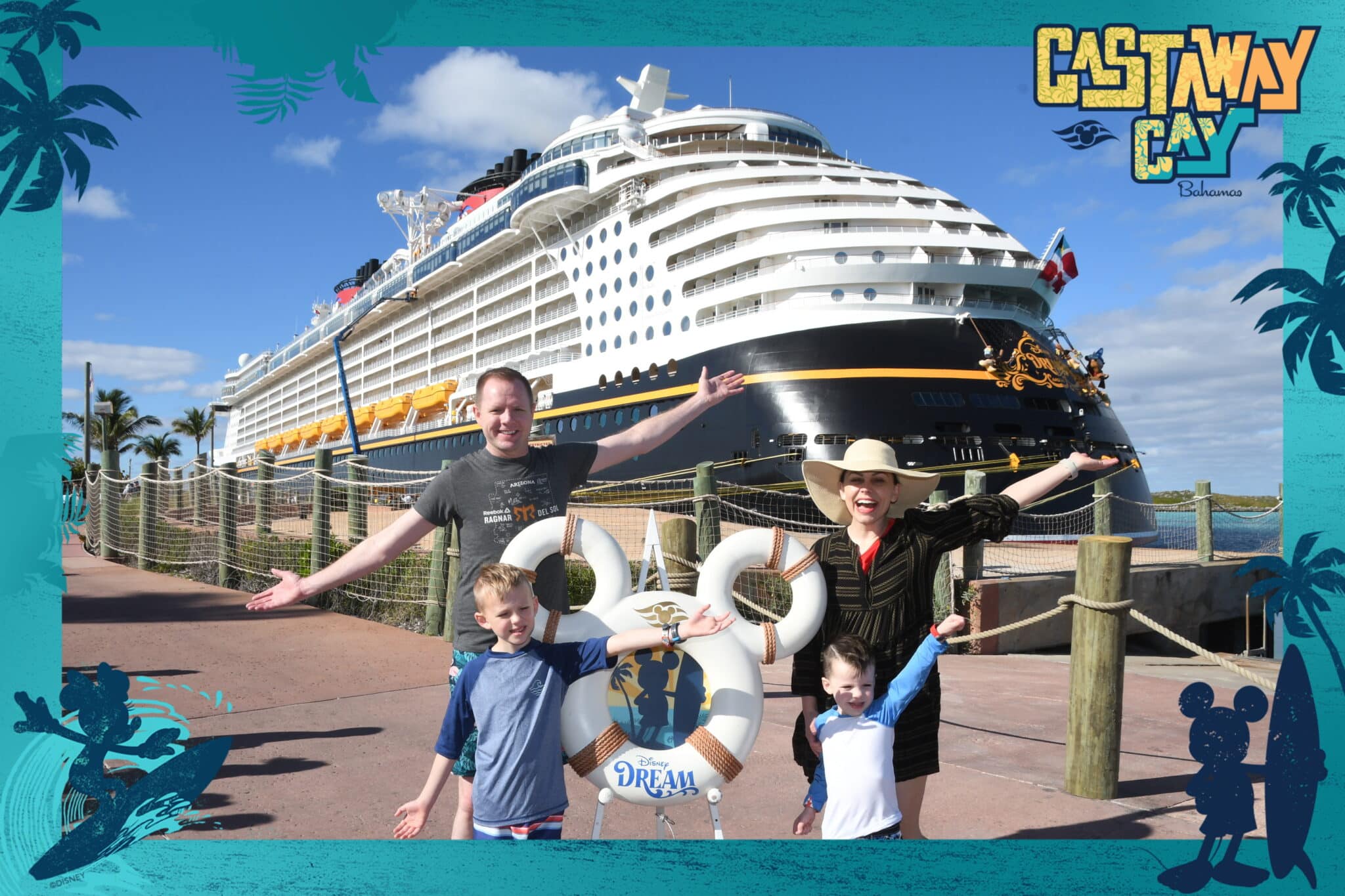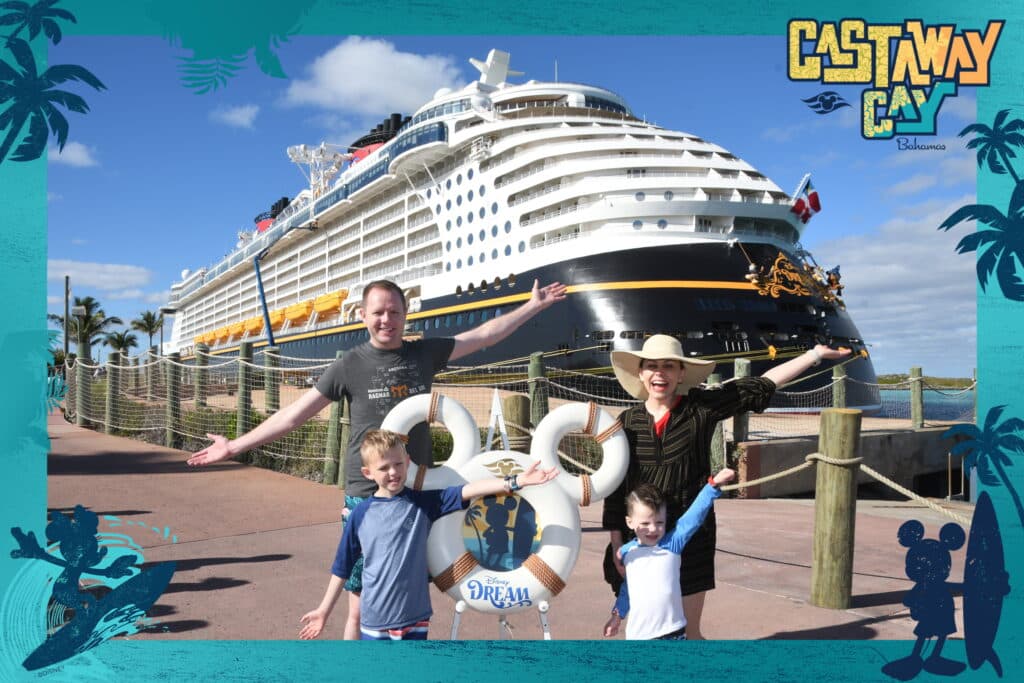 We just got back from a Disney cruise aboard the Disney Dream, and I think we may have found the best time to take a Disney cruise without the crowds, cold weather, or hurricane season. And best of all, we got an amazing deal!
One might argue there's never a bad time to take a Disney Cruise, but there are a lot of times that you'll find better deals and different experiences.
There are three main things to consider when you're finding the best time to go on a Disney cruise:
Budget/cruise deals
Destinations/ports of call
Your preferred weather
Schedule and length of the cruise
Budget and Disney Cruise Deals
When you're ready to price out different Disney cruise line ships and travel dates, we've found the best way is to use Getaway Today who offers the lowest price guarantee, with all the benefits of a travel agent at no extra cost to you! They always have Disney Cruise promos going on with layaway plans to allow you to slowly pay off your Disney cruise (or non-Disney cruise).
And if you find a lower price, better promo, or just need to change your trip- all you need to do is call and they'll make sure you have the best deal with the lowest price! They're like your travel agency friend at no additional cost. We found one promo that helped us save half the price (kids were free with adult tickets) and these special offers help you get the best price and find the best time to take a Disney cruise within your budget!
A few other things to consider with budgeting and finding Disney Cruise deals:
The cost of a Disney cruise can vary depending on the season. The high season for Disney cruises is during summer, holidays, and school breaks. If you're looking to save money, consider traveling during the off-season, when rates tend to be lower, and the crowds are smaller.
We know spring break and summer vacation may be the best option for your family schedule, but as a general rule, Disney cruise line sailings are far cheaper if you can travel at other times of the year.
You can also save money based on the type of room. Interior staterooms are typically the lowest price, and ships with an ocean view and deck are often an additional charge.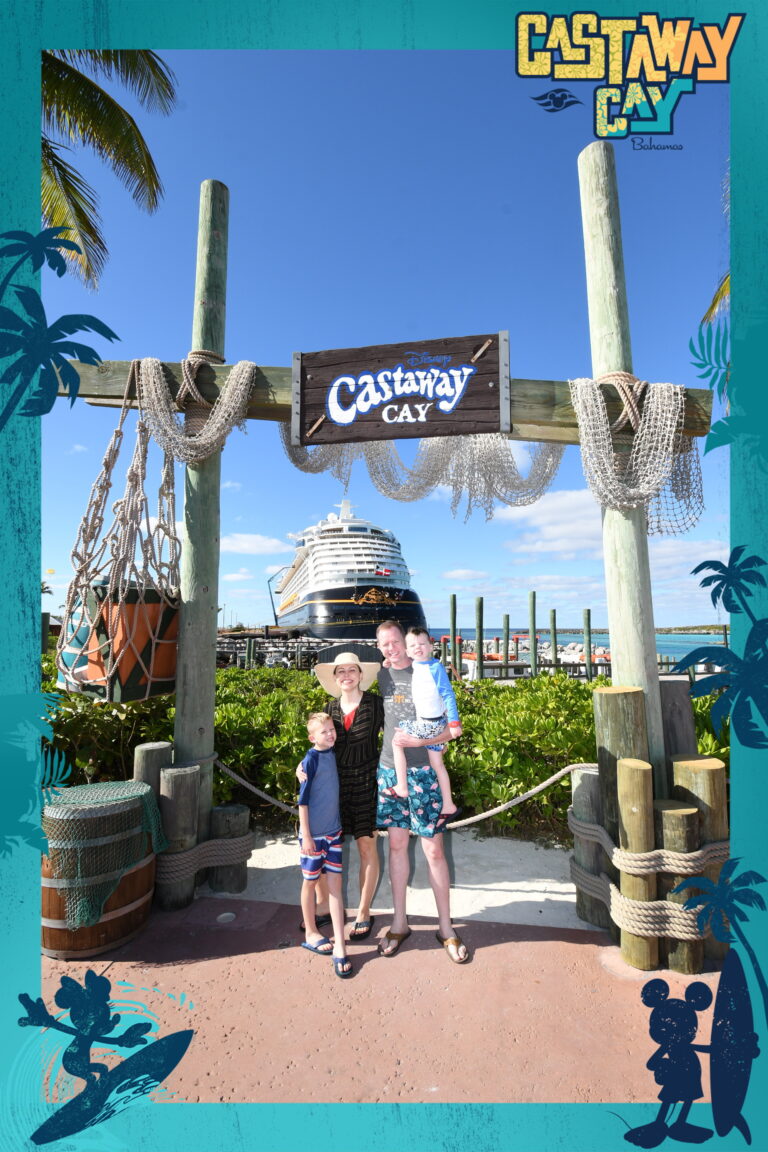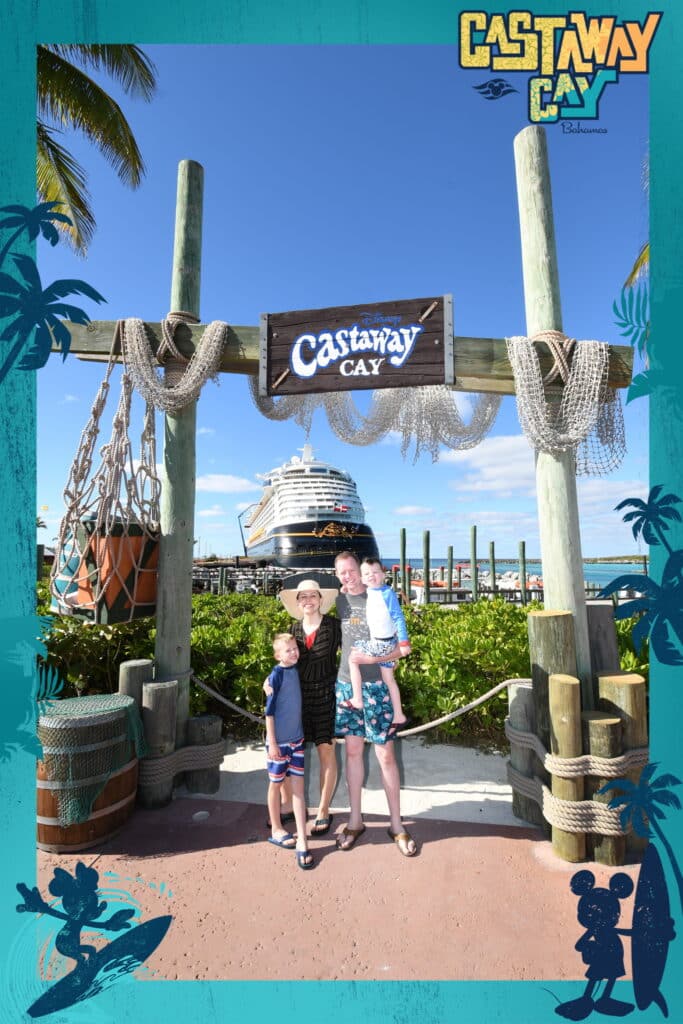 Best Time to Travel by Destination
Disney Cruise Lines have a few different ports of call and destination areas. Each comes with its own best time to travel.
Alaskan Cruise:
The best time of year to go on an Alaska cruise depends on what type of experience you are looking for. If you are looking for warmer weather and longer days, the summer months of June to August are typically the best time to go. You are more likely to experience wildlife, as well as see glaciers, during this time of year. If you are looking for a more affordable cruise and don't mind cooler weather, then the spring or fall months are the best time to go. The scenery is still beautiful and you may even get the chance to witness the northern lights! Whichever time of year you choose, an Alaska cruise is sure to be a memorable experience.
Caribbean Cruises:
Generally, the Caribbean is warm and sunny year-round, so you can find great weather at any time of the year. However, if you're looking for the best deals, the best time to go on a Caribbean cruise is during the off-season, which is generally from late August to early December. During this time, you can often find great deals on cruises and accommodation. Additionally, the fall months tend to have fewer tourists and milder temperatures, which can make for a more enjoyable experience. If you book any time after late September, you'll miss out on most of the crowds!
The Caribbean boasts of Disney's private island Castaway Cay: it's in the Bahamas it is truly paradise! The Western Caribbean and Eastern Caribbean cruises are equally great, so check for deals and ports (like Cozumel or the Grand Cayman Islands) as options based on deals and seasons.
Also, keep in mind that Florida's Hurricane season runs from June to November. Hurricanes will impact ports of call and even your sail date. So those peak times when school is out can often be the roughest weather and there's a risk of cruise cancellations. That's another reason it's a good idea to book through Getaway Today who will take care of you with any changes. You may also want to get travel insurance during peak season.
One more thing to note, many love the Carribean because they sail out of Florida ports. You may love to head to Walt Disney World resort at the end of your cruise for a few days and enjoy Disney Parks with your Disney Trip. Feel free to call and ask for bundle vacation deals, and mention FRIDAYLOVE as a promo code to save on Disney World deals!
San Diego Disney Cruises
If you're looking for a shorter cruise or one on the West Coast, San Diego Disney cruises are a great option! These sail from San Diego down to Mexico, or up along the Pacific to British Columbia, Canada.
The best time to do a San Diego Disney Cruise is typically in the summer months, from June through August. These months offer the best weather and the most comfortable temperatures for cruising. The winter months can also be pleasant, but it can be quite chilly on the open decks. If you're looking for a more relaxed experience, the fall months of September and October can be a great time to go, when there are fewer crowds and lower prices.
You can also find holiday cruises on major holidays, like Halloween at Sea, and a Merrytime Christmas cruise. Those may be worth braving a little cooler weather!
And like Florida, many love sailing out of California for a day or two at the theme parks! Disneyland Resort is only about an hour and a half from San Diego, and it's the perfect time to add on a few days at the parks either first thing before a cruise, or at the end of your cruise.
European and Medditeraian Cruises
Disney is just starting to reopen their Northern Europe cruises, with very exciting destinations and shore excursions. The average temperatures in July, August, and September can be quite warm. And the winter months can be quite cold. The best time to late Spring/early summer. You'll avoid a lot of the summer break crowds in May.
If you prefer to avoid crowds and want to take advantage of lower prices, consider traveling during the shoulder seasons, which are April and October. The weather may be cooler, but you can still enjoy sightseeing without the crowds.
Weather Conditions
The weather can greatly affect your cruise experience, so it's a good idea to consider the climate when planning your trip.
For instance, the Caribbean is generally warm and sunny year-round, but hurricane season runs from June to November. In contrast, Alaska cruises are typically offered from May to September when the weather is milder.
If you want to swim in the ocean, you may want a warmer time. If you're sensitive to choppy waters and sea sickness, a more mild weather season is ideal!
It's something to consider when you choose to consider times of year that are best for you.
Schedule/ Length of Cruise
First things first, you'll want to consider your own schedule and that of your family members. If you have kids, you may want to plan your trip during the summer or school breaks. Older kids may have special camps and activities you don't want to miss, so find a few weeks you can make work at a given time and shoot for those.
If you're looking for a quieter, more adult-oriented trip, or you have younger children who can miss school, consider traveling during the off-season when there are fewer families on board. Your cruise vacation will be so much fun any time, but choosing a week that works best for you is key!
Also, you can do a three-day cruise or a 10-day cruise. So knowing if you're up for a shorter schedule or longer schedule will help you determine the best time to take a Disney cruise and which ports and Disney ships to look at!
Disney Cruise Ships
One more thing to consider is which Disney Cruise ship is best for you! They each offer unique dining rooms and dining experiences, different shows, and different amenities. The newer ships, like the Disney Wish, often have a higher price, but new experiences. Disney Wonder and Disney Fantasy are often cheaper but without some of the new amenities.
Some offer special cruises with themes like Marvel Day at Sea, Star Wars Day, Halloween and Christmas cruises, or Pixar Day at Sea. Special cruises do special live shows and experiences with Disney characters. You'll find fun on any cruise, but it's one more thing to consider!
Planning Your Disney Cruise
Overall, the best time to take a Disney cruise will depend on your personal preferences and priorities. To get the most out of your trip, do some research and planning ahead of time, and don't forget to book early to secure your preferred cabin and itinerary. And be sure to check out these Disney cruise deals to help you find the best deal!
Like this Disney vacation post? Be sure to check out these posts too:
Getaway Today Vacations: An Honest Review and Our Experience with Disneyland Vacations
Anaheim Water Parks and Hotels with Water Parks
Disneyland Discount Tickets: Disneyland Ticket Deals
Surprise Disney Trip Reveal Ideas (And Free Printable!)
Get 365 Date Ideas!
We want to help you have the best date nights ever! Grab this FREE printable with 365 date ideas, a date for every day of the year so you never run out of ideas!