The Museum of Tolerance- Check One Off The Bucketlist
Visiting the Museum of Tolerance in Los Angelos: What you'll experience and what to expect as well as why this should be on everyone's bucket list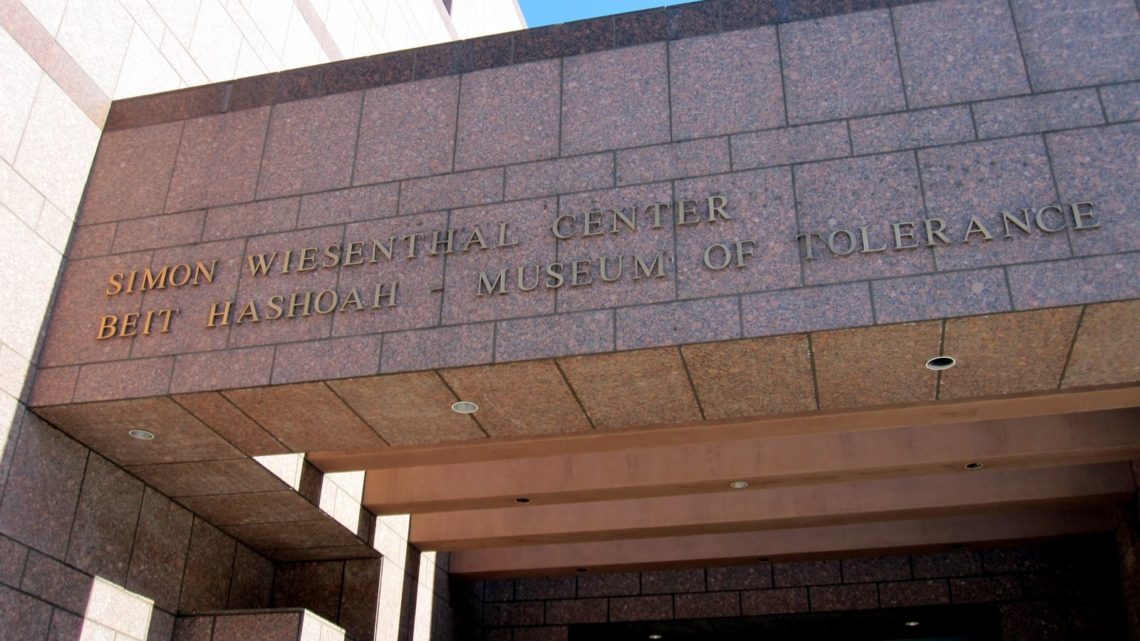 Ever since I read Number the Stars in 6th grade there has been a slight obsession with learning about the Holocaust.
I have spent every year of my teaching career at least touching on Holocaust history. Between teaching The Diary of Ann Frank and Night, and the fact that my father told us we had to read Man's Search For Meaning if we wanted to stay in the family and I wanted to stay in the family, I have truly felt the urge to learn more historically, and to learn more in person.
When my parents visited Auschwitz when I was 17 I added a visitation to my bucket list. I will go someday. Truly, I want to see for myself what I have read and seen in movies and documentaries. (Post edit: I had the opportunity to visit Dachau a few years later. It was a life-changing experience!)
One slightly easier bucket list item was hearing a Holocaust survivor's story in person. I wanted to see the tattoo with the A before it (meaning they were in Auschwitz) with my own two eyes. I think literature only does so much- I wanted to hear the story and see the emotion in the person's eyes.
Most are very elderly, and sadly dying each year, I became worried this may not happen as hoped.
The Museum of Tolerance L.A.
We watched Freedom Writers this July in hopes to help me get pumped up to teach which wasn't originally in my life plan. When the students visited the Museum of Tolerance I told Jacob, "I didn't realize there was one in L.A. We're going." Jacob quickly agreed.
First of all, we were planning a trip to L.A. soon. But secondly, we made sure to fit this bucket list item on our trip agenda as soon as it was formally in the books!
The main reason I wanted to visit was to hear a…
Concentration Camp Survivor Lecture
I hoped that someone would be available to speak on our day of visitation. Much to my surprise. there are three to four different speakers speak each day! I was so happy I almost cried! I was even more happy to find out flight had been delayed and we would have an extra hour to spend there.
We started the day by hearing a camp survivor's story. A high school group was there, and had reserved the most notable speaker for their tour- we were lucky to join. We sat on the 2nd row, it was incredible!
Listening to a Holocaust Survivor
You aren't allowed to take pictures in the museum, but here's the link and a screen capture from the website of the women we were fortunate to hear.
http://www.museumoftolerance.com/education/special-speakers/hear-a-holocaust-survivor/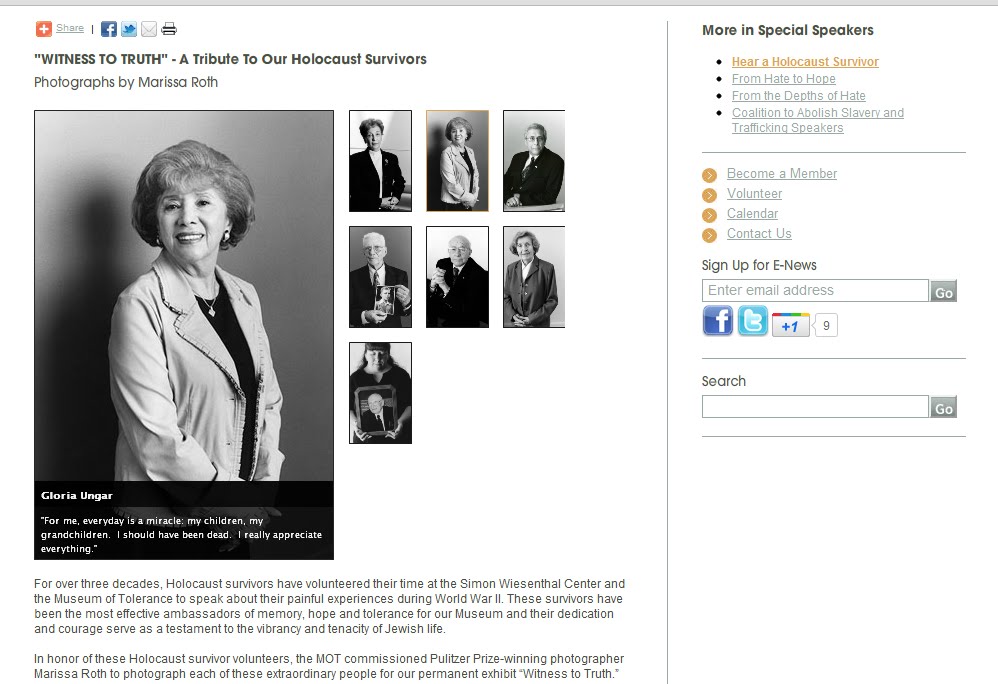 We listened to Gloria Ungar. It was truly amazing to hear her story! She was in hiding most of WWII and was not placed in an internment camp until she was 13.
Luckily she was old enough to not be gassed and to spend time in the camp after lying about her age. Had she been found sooner, that would likely not have been the case.
She also had only one year but was so close to death when they were freed she just kept saying she should have died and was so lucky to live. I think we often forget the horror of having to hide and live in terror without basic needs being met.
I can't imagine being an orphaned child like she was dealing with this stress.
She was so positive saying how blessed we are to have a family. She added her revenge on Hitler was her 4 successful children, 18 grandchildren, and many great-grandchildren. It was hard to fight back tears while listening to her story. This experience was all I hoped to be and much much more!
What to expect at The Museum of Tolerance
Definitely a life-changing experience! How grateful we are for brave people like her who will relive their experiences so we can learn.
After we took a tour of the museum. In the beginning, you are given a passport card of a child to help put the reality of the people who were victimized from a visual perspective. You tour how the Nazi party came to rise, how ordinary people were brainwashed, what happens in depressions and times of turmoil.
We sneaked a picture in the corner of our children.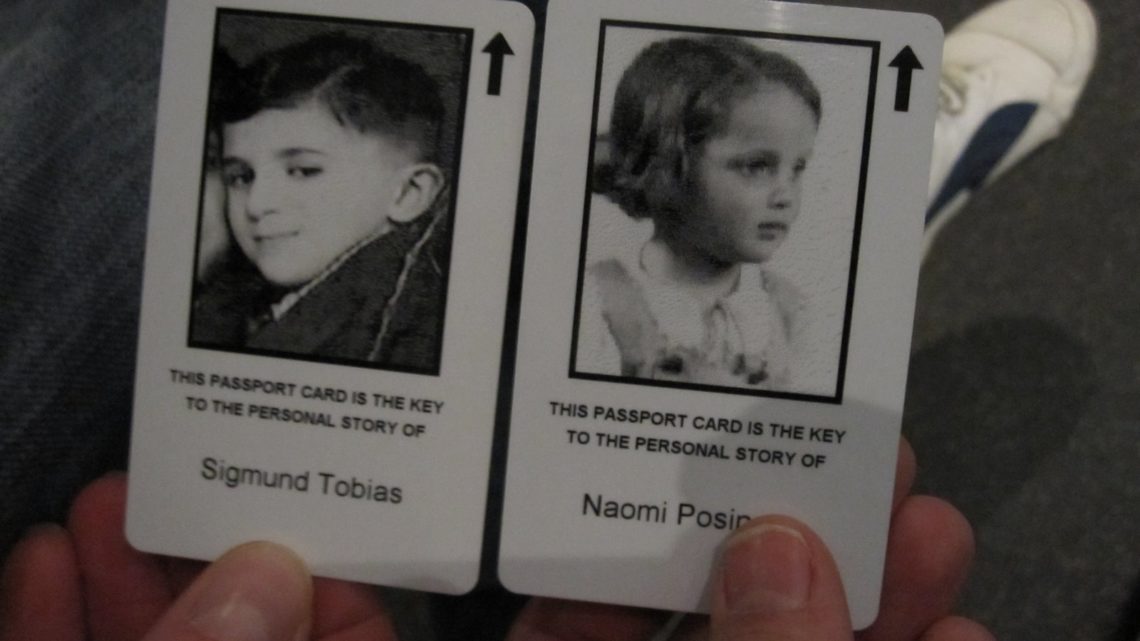 In the end, you find out their fate. Jacob's boy escaped to China and lived. It was by no means an easy life for him though. My little girl was one of the first to be gassed as she was a young child. It was truly sad to read of all the pain and anguish of their families.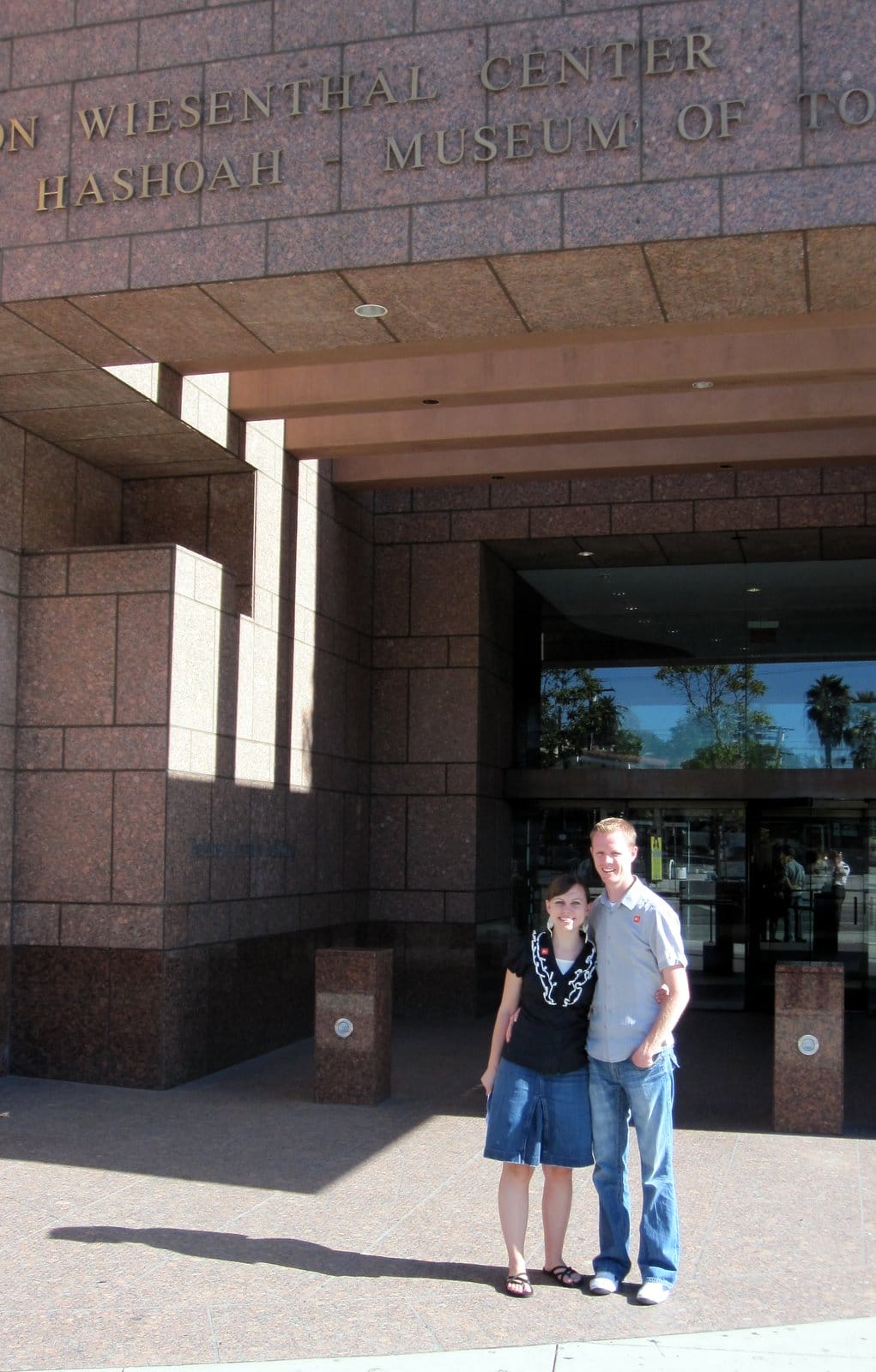 Even though this was a heavy date, it was one we are both so grateful to experience! Also, learning the history and seeing it in ways you never could just through literature is a truly amazing experience.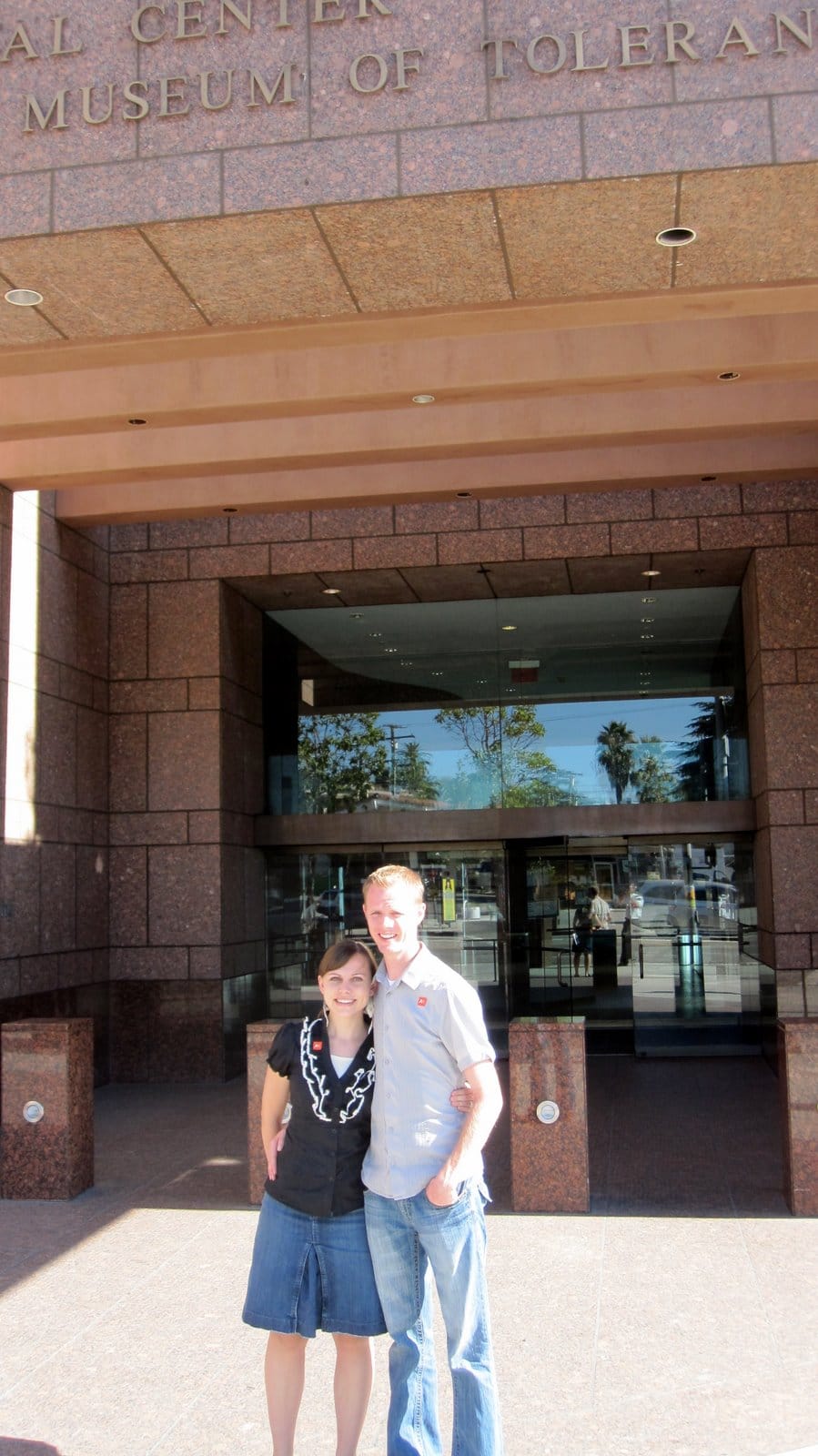 And we ended on a happy note being thankful for our relationship and family unit, and for BobaTime. Coconut strawberry smoothies are something we can't stop craving. It looks like we'll be heading back to L.A. sometime soon for one of these amazing babies!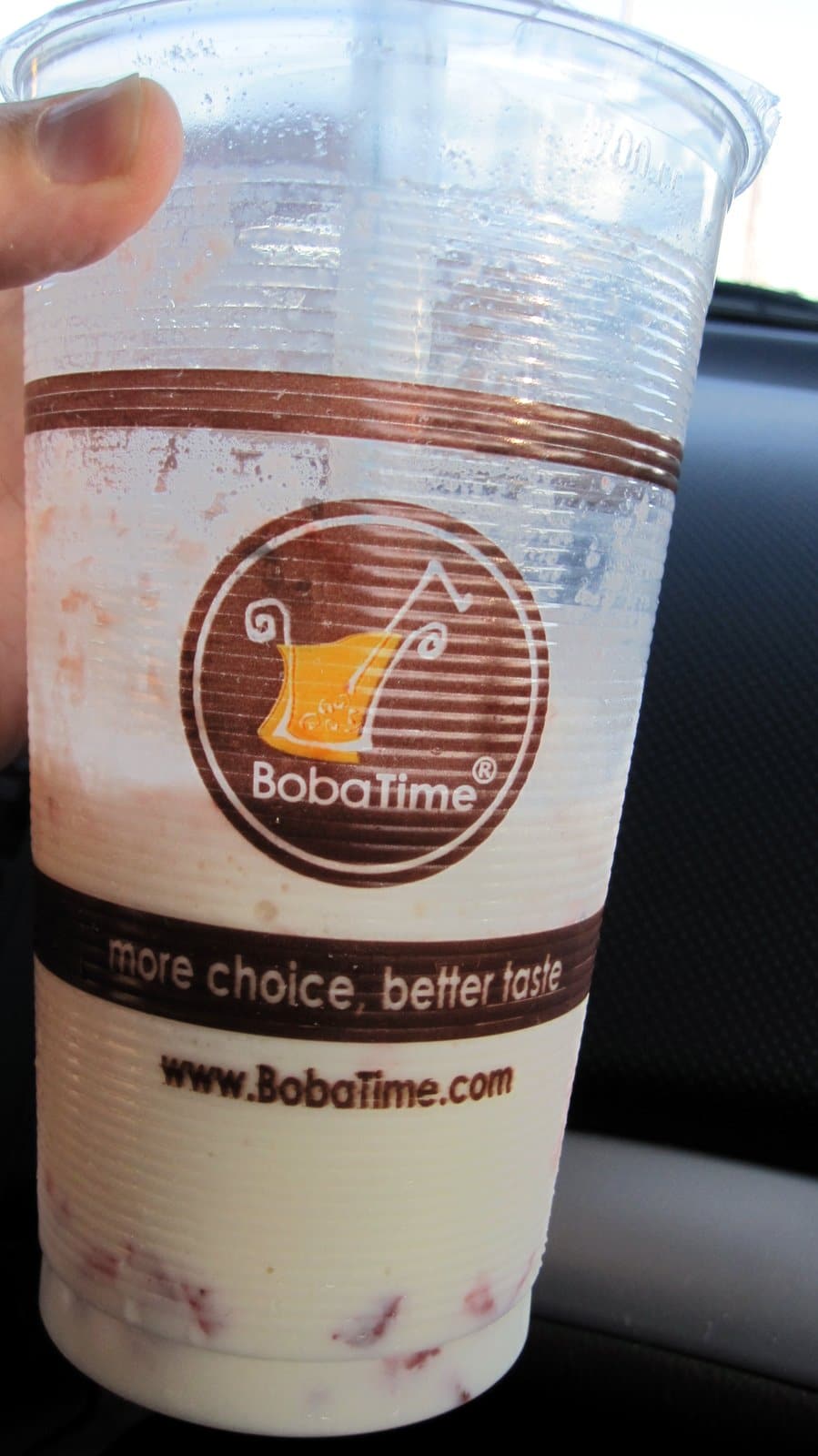 I hope you've been inspired to go visit the Museum of Tolerance- it is something everyone should do at least once in their life! And it is even better with someone you love by your side to appreciate and give thanks for!
Like this educational date idea? You may like these posts too:
Get 365 Date Ideas!
We want to help you have the best date nights ever! Grab this FREE printable with 365 date ideas, a date for every day of the year so you never run out of ideas!