Mesa Community College Planetarium Date
Date Info:
Community College Planetarium Date
Price: Free
Location: Mesa Community College, AZ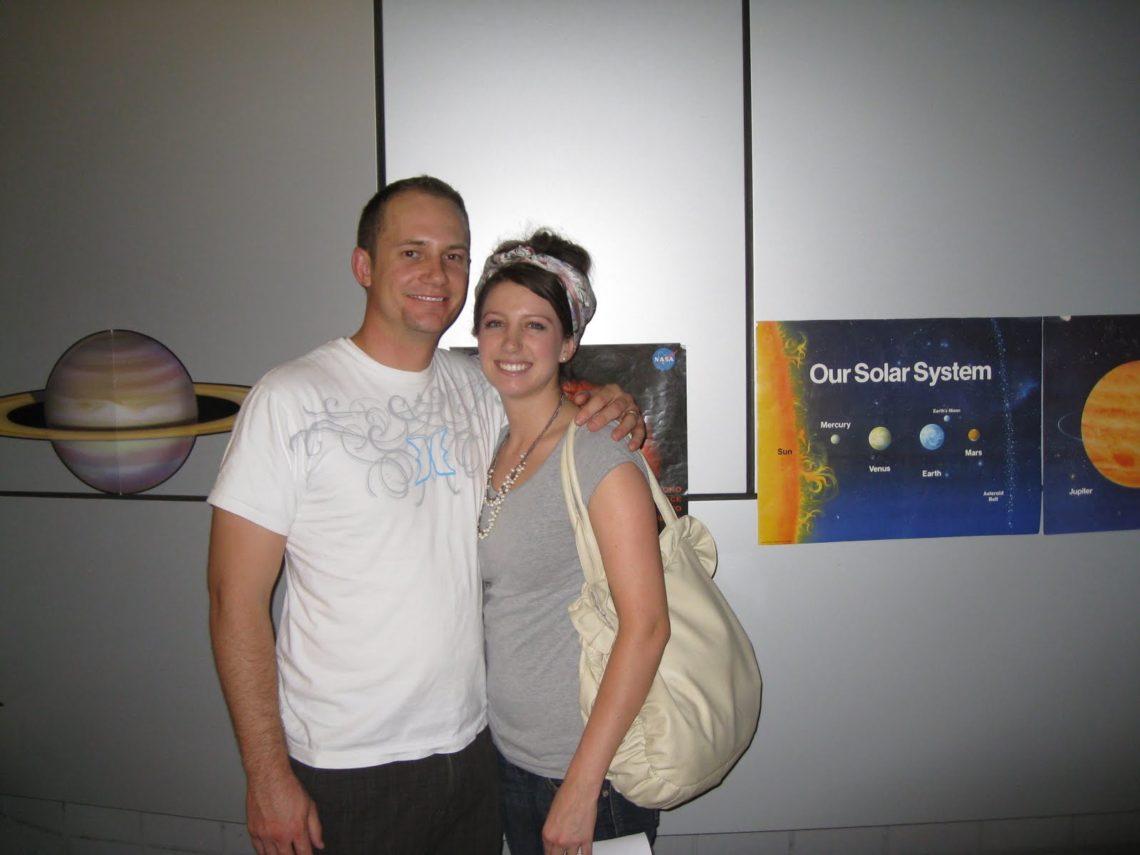 Hi! My name is Tia and I am so flattered that Camille invited me to guest post on her blog! I LOVE her blog and all of her great ideas! I am always on the look-out for enjoyable, inexpensive, and different date ideas because once you are married, "dinner and a movie" every week can get old and expensive. I'll be talking about a little date my husband and I went on not too long ago at the Mesa Community College Planetarium. This activity was FREE and such a great time!
Every first Friday of the month, Mesa Community College hosts an Astronomy Night, which is a free event where they have telescopes set up outside (we saw Saturn!) and a really cool presentation inside the planetarium. Every month the theme changes. The one we saw was called "Tour of the Universe" and it was put to the "Dark Side of the Moon" soundtrack by Pink Floyd. They have a presentation every 30 minutes from 6 pm to 9:30 pm. And if you have to wait, you can peruse the posters and information everywhere or color a coloring page (like I did!).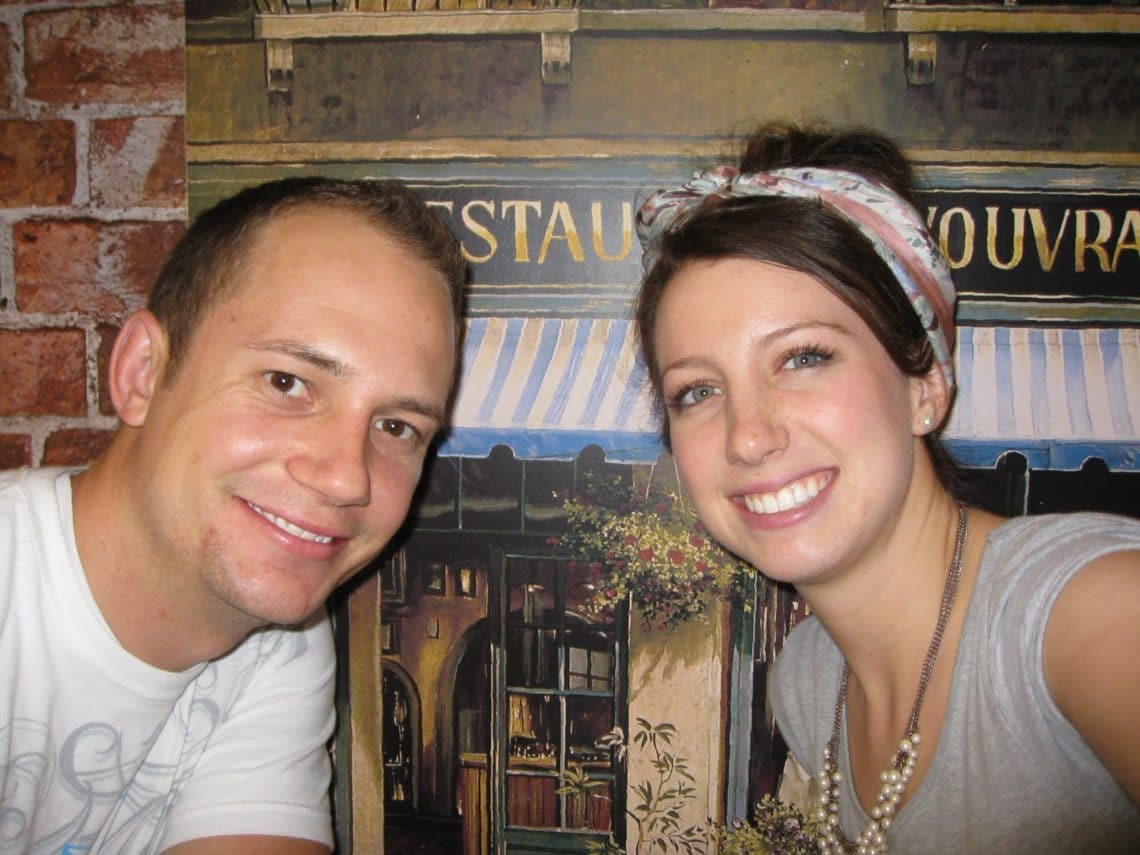 After the presentation, we had to get a treat. So we jetted down Dobson over to Angel Sweet, the gelato shop in Riverview Plaza. Not the most authentic Italian gelato (or so I hear from those who know), but tasty all the same! I got half mango-half coconut and Brett got chocolate Oreo.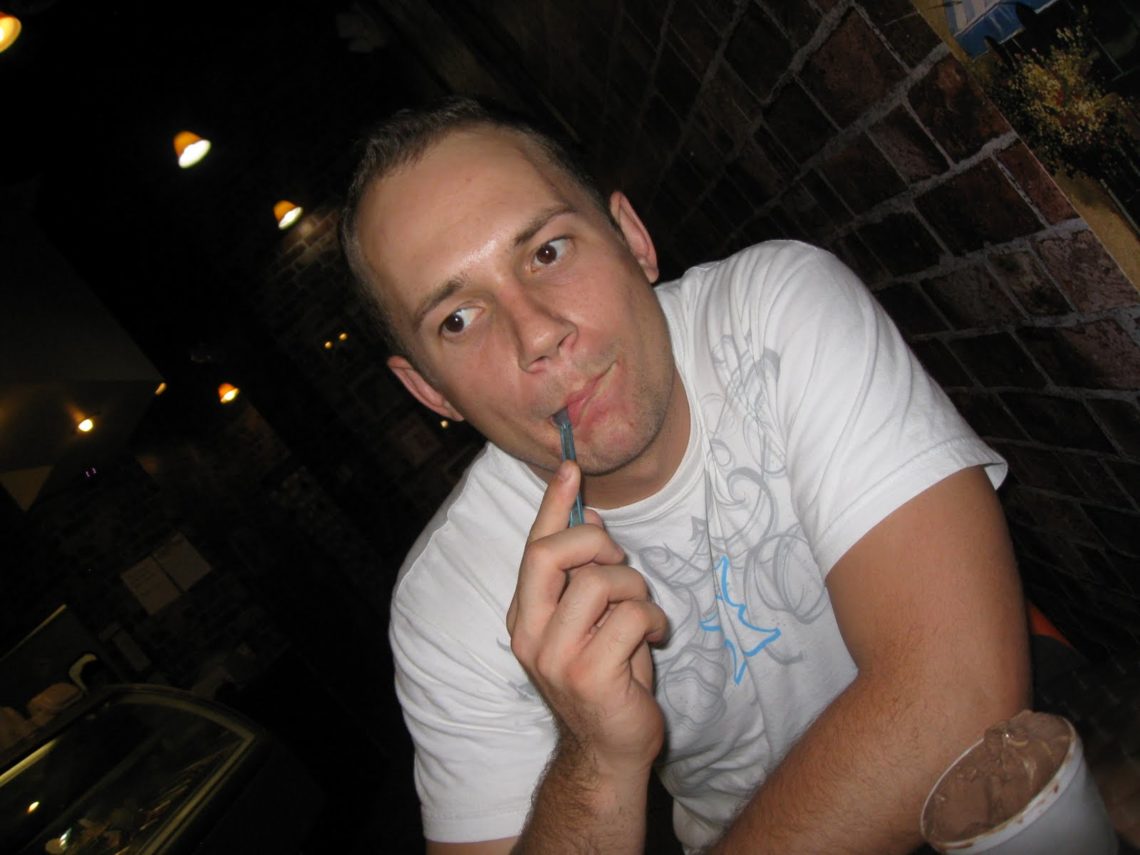 We are so glad that we went on this date, because it was educational, wholesome, inexpensive, and exciting. Because the Astronomy Night was free, our only expense was the gelato, which came out to about $6. The activity sparked conversations that we have never had before! We would definitely recommend this date as a "first date", a "married couples" date, and anything in between!
Just a side note: It has become a trend for events like this to occur on a "first Friday" of the month. Downtown Phoenix has a massive "First Friday" artwalk (my husband and I did this for our first date!) that is really neat and free. And in collaboration with that event, the Arizona Science Center has free admission for adults that night And with the lightrail so close and accessible, it makes commuting down to events like that an easy, hassle-free way to join in on the fun! So research places that interest you, because they could have "first Friday" specials or other deals that make it more affordable to attend.
Bio: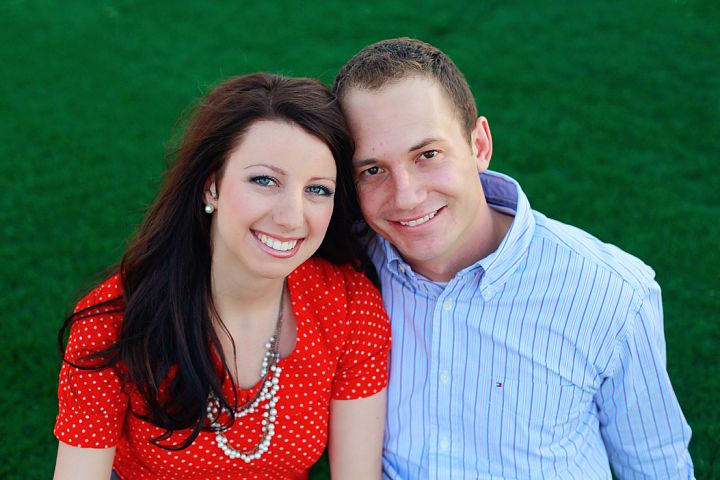 Tia is finishing up her undergraduate degree at ASU studying Recreational Therapy with a minor in Family and Human Development. She enjoys playing tennis, crafting, sewing, eating, and watching Doris Day movies. She has been married to her husband Brett for about three months. They live in the historic district of downtown Mesa in a small house with a red door.


Check out more of Brett and Tia's adventures at: http://theallredfrontdoor.blogspot.com/
Get 365 Date Ideas!
We want to help you have the best date nights ever! Grab this FREE printable with 365 date ideas, a date for every day of the year so you never run out of ideas!