Gourmet Cooking for Two Date Night Info
Date Info: 
Gourmet Cooking for Two
Price:
 Cost of Ingredients Plus Cookbook 
($15-$25)
One of our absolute favorite things to do together is to cook. We don't blog this often, for a few reasons. 1. Our kitchen is small an it's hard to set up for an awesome shot or tutorial. 2. We do it so much, we'd literally be posting multiple couple's cooking recipes a week. Maybe in the future, we'll up our game, but for the time being we'll just keep it to a few now and then. But every now and then we get really fancy and go after gourmet cooking for two as an easy at-home date idea.
*This post contains affiliate links
I recently had a friend ask me if I'd be willing to try out her new cookbook-
Gourmet Cooking for Two
. There was no way I could say no, we love cooking, we love gourmet, and we always have to half recipes for just the two of us. I put a date night on our calendar for a cooking night in. We were so thrilled with this book and this fun gourmet cooking for two date night we'll definitely be doing it again!
It took about 20 shots to get the two above, most involved sword fights or Jacob putting utensils in front of my face, just for the record. He's a good sport, but he's still a husband who likes to make pictures challenging sometimes. Good thing I typically think it's hilarious.
We went for a romantic dessert and decided that meant chocolate. Lava cakes are something we've never made and are actually super easy, so that won out of many amazing options in the cookbook.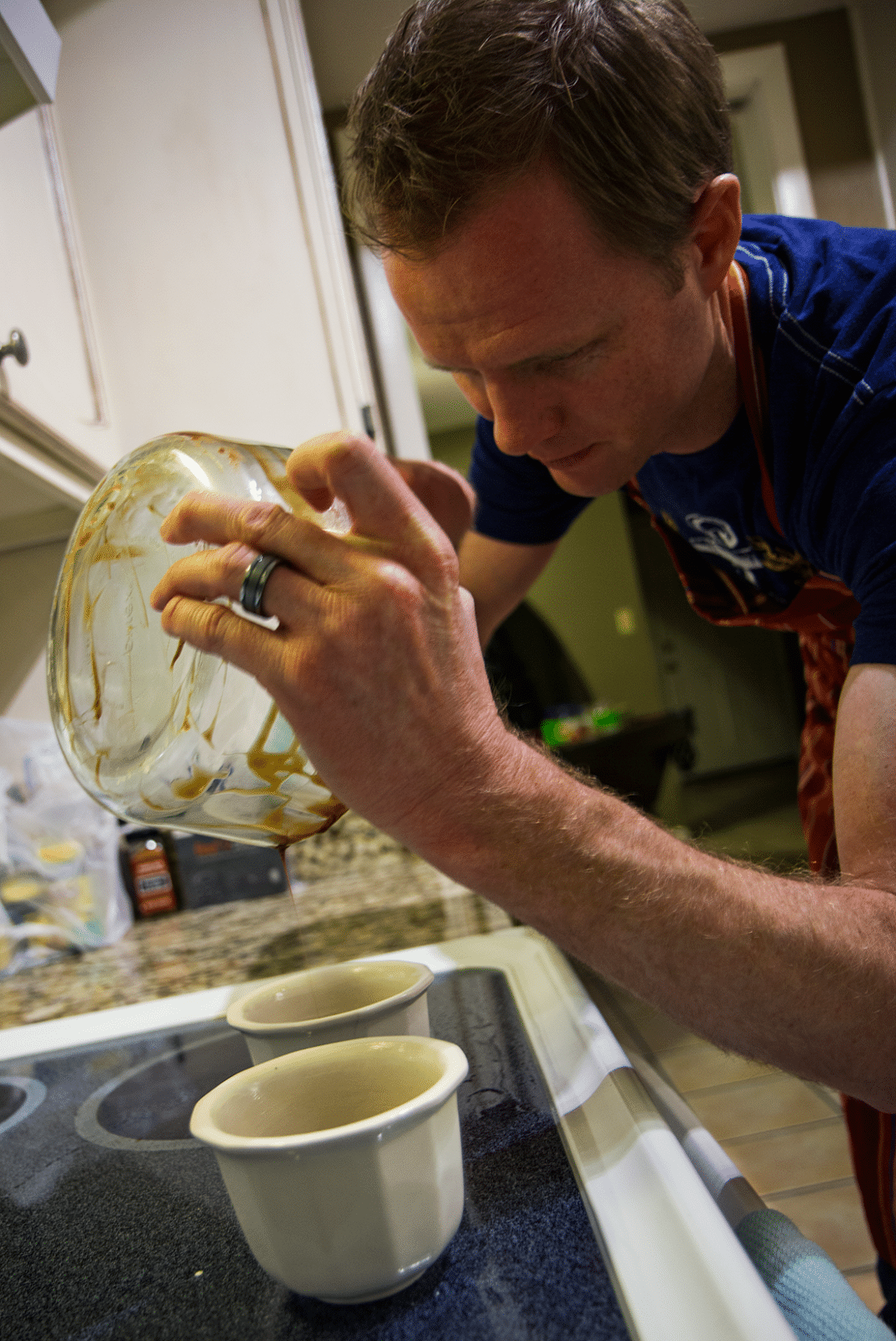 They came out awesome! About 15 minutes of prep and 12 minutes of cooking later, we had one of the best desserts we've ever made!
The dessert was awesome, but let me tell you what I loved about this cookbook.
1. Gourmet, yet easy to make recipes. Chefs of any level can find good stuff in here. They also are very common type recipes, so you won't have to spend an arm and a leg at a fine food store to make anything.
2. Options for appetizers, side dishes, main courses, and desserts. It's easy to plan a full menu at home.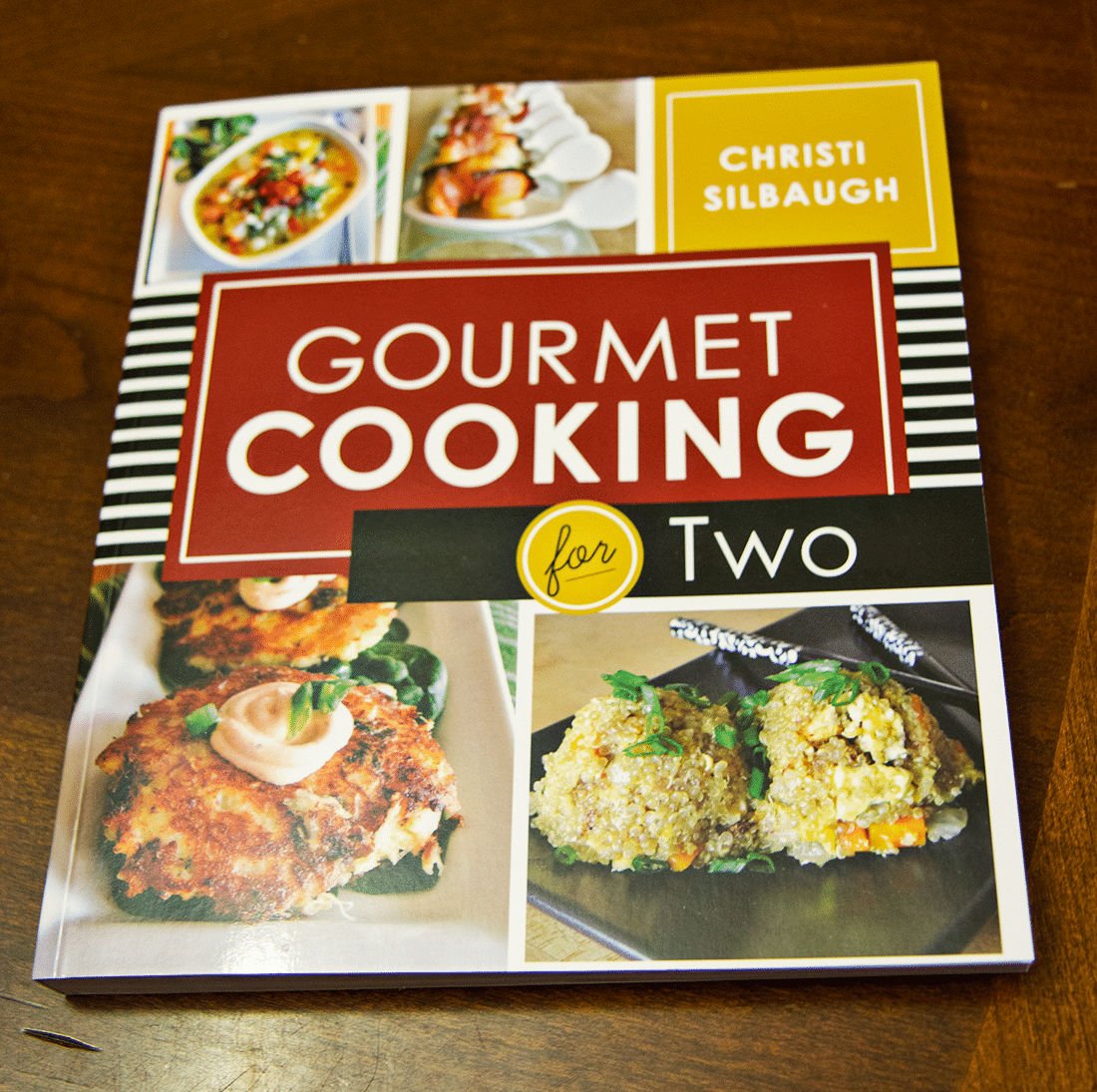 3. It's pretty inexpensive for a book this high of quality!
4. The Romantic Tips on each page. We need all the help we can get, and the ideas were seriously great!
5. The most important- the food is delicious!
We'll be using this baby again! And seriously, if you need a fun, romantic, inexpensive date night at home I highly recommend buying Gourmet Cooking for Two
!
Like this at-home date idea? You may love these:
365 Fun Date Ideas: Dates Every Day of the Year
The Best Romantic Comedies for a Movie Date at Home
Beyond Dinner and a Movie
FREE BONUS!
Grab Our 5 Ways to Keep Your Love Alive and Make Date Night Fun. The BEST date ideas in your inbox weekly.