25 Date Ideas for Newlyweds
Setting a foundation for regular date nights is so important for newlyweds, and finding the best newlywed date ideas is so important too! Here are 25 Date Ideas For Newlyweds you'll both love!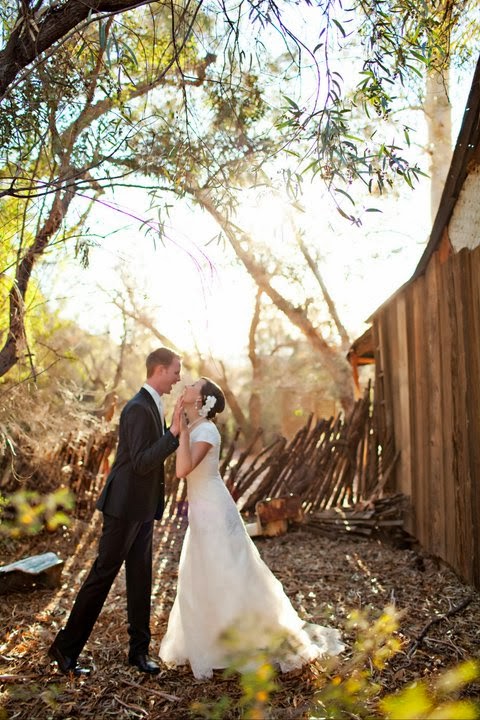 We just celebrated another anniversary (lucky number seven!), and it's safe to say we've long passed the newlywed stage. But we often stop to reflect on what an important year that first year as newlyweds is. It's such a crucial time for dating because it helps you set up the habits that are going to last a marriage. For us, that included going ou on a date every week, and those newlywed date ideas were so important to the foundation we have now!
I just watched my sister enjoy her first anniversary completing that first newlywed year. We gifted them several newlywed date ideas, and we inquired if they had used them, how much they'd dated, and if they took our advice to set that foundation early in their marriage.


I was so excited to hear their input, it reminded me what a fun time that is and how important it is to enjoy each other even more after the wedding chaos is over. After interviewing my favorite newlywed couple, I decided to ask them to help me put together a list of newlywed date ideas, and share their opinions why each one is so important for anyone starting their life as a newlywed couple.
The Best Date Ideas for Newlyweds to Enjoy the First Year of Marriage
Cook a Nice Meal Together in Your New Home
The first date right after the Honeymoon, my sister focused on celebrating finally living together! She and her husband cooked a fancy, gourmet dinner and added some candlelight and rose petals. This gave them a chance to soak up the beginning of their married life.
Most couples grow to continue to love cooking at home as a more relaxed, cozy date-night option because engagement and wedding planning takes away the time to make nice meals. Enjoy every milestone (new house, one month anniversary, etc.) with a nice meal in!
Gift Card Sponsored Shopping
After going through wedding gifts and evaluating what you have versus what is needed, round up the wedding gift cards and turn shopping together into a date night.
I remember receiving many dinner gift cards as well, so we started with a free dinner, then took our Target and Bed, Bath, & Beyond gift cards and splurged on things we really wanted or needed for our home. It was such a fun date to spend gifted money! I still smile every time we pull out our amazing Dyson vacuum that's make cleaning our home easier the last seven years. We had a blast, and I think you will too!
Use the Movie Tickets Everybody Gave You – But Take a Picture!
All the little things in dating feel extra special the first time as newlyweds – going to the movies is no exception! There's something about attending the first big blockbuster as a couple that puts a fun, endearing timestamp on the marriage. For my sister, she said going to a late night showing of "Rogue One: A Star Wars Story" was a favorite date. For us, The Hunger Games felt amazing.
It may sound funny, but take a picture to document that newlywed date night, you'll smile later and remember what movie it was that you first enjoyed married.
Sponsored Eating Out
Thanks to wedding guest generosity, many couples have so many dinner and gift cards that sponsor eating out. I confirmed with my sister, she said this was one of the greatest gifts they received and used quickly! This is such a major blessing for dating budgets as the first few months newlyweds are often replenishing savings after wedding costs and setting up their homes together.
For those we asked, they said gift card dinners opened the doors to places they wouldn't normally eat – from fancy retirement diners, ethnic cuisine chains, and everything in between. Eating out gave them quality time to talk and focus on their new marriage.
Doubling with Parents and Family
Both my husband and I are fortunate to have a lot of family around. Between our parents and siblings with spouses, they were nice to invite us to a variety of activities after we got married: baseball, game nights, and so much more. This was super nice as a newlywed because it was a way for both us and our family to enjoy each others' company without any obligation to work out wedding details. It's also really good to plan a double date because many people worry about you when they don't see you much in the first year of marriage, surprisingly!
Enjoy double date ideas and group dates reconnecting with family and friends, and be sure to thank them for all their wedding support!
Bike-In Movies
If you have a bike, this one is completely free. I gave this one as a gift to my sister and she said they loved it. She and her husband rode 16 miles total to see a movie, and they had a blast exploring the city and pulling up and making the Parks and Recreation hosts so happy. They said they would probably have not watched a kids movie and enjoyed it as much without all the giggling kids nearby if the city hadn't hosted their date.
Check your local city websites and community centers, these are hosted often!
Out of Your Comfort Zone Date (i.e. Ice Skating at an Indoor Rink)
Maybe another way to frame this is the "something that scares you" date. For my sister, Ice Skating was terrifying. She said it was very rewarding to overcome her fear of falling on the rink (she fractured her arm roller skating a few years ago). She said both her and her husband found it very rewarding to help her overcome her fear of getting back up on the rink.
I remember Jacob taking me hiking to help overcome a fear of heights. Conquering something together was an adrenaline rush, and reminded me why we decided to be a forever team.
The Date that Makes You Feel Like Young High School Lovers (Night at a Water Park)
One of the best parts of being a newlywed was having those moments where you felt like a young teenager in love – since being married is a first after all! One option mentioned included going to the "Night Splash" at a local water park over the summer. It's a fun way to snuggle up waiting in the slide lines with a "boatload" of young teenage couples. Plus water parks at night are usually less crowded and cheaper for the newlywed budget.
Local, Not as Big Sports Games (Soccer)
My sister said her husband got her into really supporting the local, up-and-coming soccer team. The games were cheap to attend and they had many great meaningful conversations walking to and from the stadium.
Check out city teams, high school and college teams, and up-and-coming events for great deals and less of a crowd.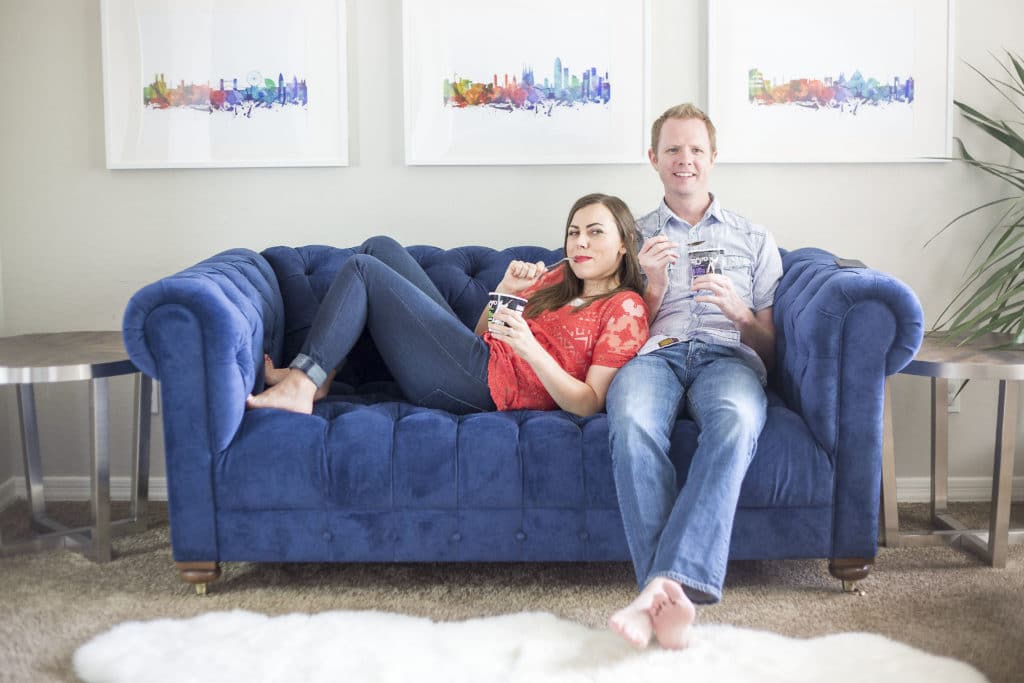 Binging Date
My sister and her husband said they basically missed all things pop-culture and entertainment during the busy wedding planning months. The first month or two after the wedding is still a recovery period. They said they spent a couple date nights in splurging on all the TV shows they missed and falling asleep on the couch together. They counted this as a nice, relaxing newlywed date until they finished recouping and watching shows became a norm again.
Laser Tag / Arcade Date Night
Whether there's a large laser tag place nearby and you and your spouse go against an army of teenagers, or you go to a small place and it ends up pretty much being you going head-to-head, this is a great, easy date option. My sister and her husband went to a place where also had an arcade attached and said it was fun to use the winning tickets to buy random little accessories for each other.
Related: Dave and Buster Date Night
It helps you remember your first dates and the excitement of some young-at-heart activities as you settle into marriage.
Out-of-State Weekend Trip
While all the normal, mundane things are extra-magical the first year of marriage, the other end of the spectrum is that you don't have any big fun trips to look forward to. Money is tight and you probably used all your time off for the wedding and honeymoon.
For my sister, they squeezed in a quick road trip to catch a show of all of their favorite bands performing on the California coast. Fitting in that one whim is such an amazing experience!
Create-Your-Own Holiday Tradition Date
The first year of marriage can feel a bit awkward when it comes to holidays because you're trying to decide how you go about celebrating the holidays – and often with which side of your families. The best parts of the holidays though as a newlywed involved creating your own traditions: decorating the Christmas tree together, picking out a couples' costume for Halloween, or choosing what special dish to make for Easter.
My mother made "heart tarts" – basically handheld heart-shaped pies – for my dad their first Valentines, and it's a family tradition that all my siblings love now. Whatever you decide to do, it sets up a magical precedent for years to come.
Digital Detox Night (Scrabble, Puzzles, More…)
As a somewhat-typical millennial, DINK (double-income, no-kid) couple, many new couples can easily find themselves getting stuck in ruts where they would spend some nights just staring at their phones on the couch and not saying much to each other.
After quickly recognizing how unfulfilling it was to fill the nights with their digital devices, a great solution involves taking it old school and playing couple games like speed scrabble together. Another great option is purchasing a large, 1,000-something piece puzzle. Cheap, easy, and a great way to connect.
The Date You or Your Spouse Wouldn't Normally Try on Your Own (Acro Yoga)
Getting married means you always have a partner in crime to indulge in activities that require more than one person – for my sister, that was a Couples Acro Yoga class! She said she had fun learning how to suspend her husband, who is significantly bigger, with just legs. Not only was it a good trust exercise and physical workout, but it was something her husband said was surprised how much he actually liked it.
The Date Where Your Plans Don't Quite Work Out… For the Better (Kite Flying)
My sister mentioned a date where their date plans to paddleboat got canceled by excessive winds, so they shifted their plans to accommodate the weather and swung by the local store, picked up a cheap kite, and flew it at the park nearby. It was a great way to keep the activity outside and cost a fraction of the original plans.
Rock Climbing Passes
When the outside weather was too abysmal to go out in and my sister and her husband had cabin fever from staying in too long, they decided to splurge a little on seasonal rock climbing passes. They mentioned hunting for bargain gear at REI then made a goal to go at least once a week. Rock climbing is a good date option because it usually requires a partner to climb, and a new spouse becomes that built-in partner while you stay in better shape and build a new hobby together.
Dress Up Like Hipsters and go to a Local Art Exhibit / Local Theatre
There's something fun about roleplaying a more excessive version of yourself. For my sister and her husband, they loved throwing on our extra plaid and thick rims and going to a super artsy, local exhibit. We also really love to support all things local arts. Another variation of the local art exhibit is local theatre – my sister mentioned loving a local production of Romeo and Juliet as a date option too.
A Sexy Shop Detour
Something about being newly married feels like those song lyrics, "It feels just like the first time." One date night, my sister mentioned how plans to go see a movie everyone talked about fell through when they missed the last showing and spontaneously took a side-trip into a store they would have never visited before marriage and giggled walking throughout.
This is a fun date idea as a newlywed because it gives you both a sense of what you're romantically interested in in the bedroom and get more familiar with each others' thresholds and tastes.
Roller Derby – Or the Alternative Sport Date
My sister introduced her husband to this date while dating and he wanted to repeat it. They also took their parents out to and they also had a great time watching this edgy sport.
Local, alternative sporting outings are great, affordable options for newlyweds. It's totally worth doing a little research to find events like your local roller derby team match.


Company-Sponsored Events
Often workplaces will offer spare tickets to some even nearby or they will host fun company party outings.
My sister's husband has received tickets to local baseball games as well as a free Zoo trip.Have fun meeting co-workers, and have fun enjoying any activities you can that you don't have to pay for!
Picnic and Park Walk
I would call this the "value" date- because you get a lot of quality while having to pay so little for it! When the weather is right, newlyweds love this date option because it was so simple to do but so very satisfying. It gives you a great chance to reconnect with nature and each other.
I gave this as a wedding gift to my sister and her husband, because, hey, my husband and I still love it! But even better, they said it was another favorite of theirs.
You can often find great deals for painting classes and it gives you and your spouse an opportunity to try something new and different. My sister and her husband said they loved it because they got to create something together and gave them something fun and fresh to do
A Fancy, Decked Out Date
While for many it was a relief not to have to look 100% for engagement, bridal, and wedding pictures, there's again another side to this coin: you don't feel like you have any significant events to get dressed up for anymore. That's why this suggestion is to create a date night where you do!
My sister and her husband also attended the Hamilton recently showing in town, but they also decided to make it a fancy dinner evening since it was close to their anniversary and went to an upscale restaurant prior. They recommended a decked out date because they have spent many nights
Any more you'd like to add? Do you have any date ideas for newlyweds you highly recommend?
Like these newlywed date ideas? You may love these date night lists too!
The Best Romantic Comedies for a Movie Date at Home
365 Fun Date Ideas: Dates Every Day of the Year
Get 365 Date Ideas!
We want to help you have the best date nights ever! Grab this FREE printable with 365 date ideas, a date for every day of the year so you never run out of ideas!