Easy Romantic Gourmet Cooking Date Night At Home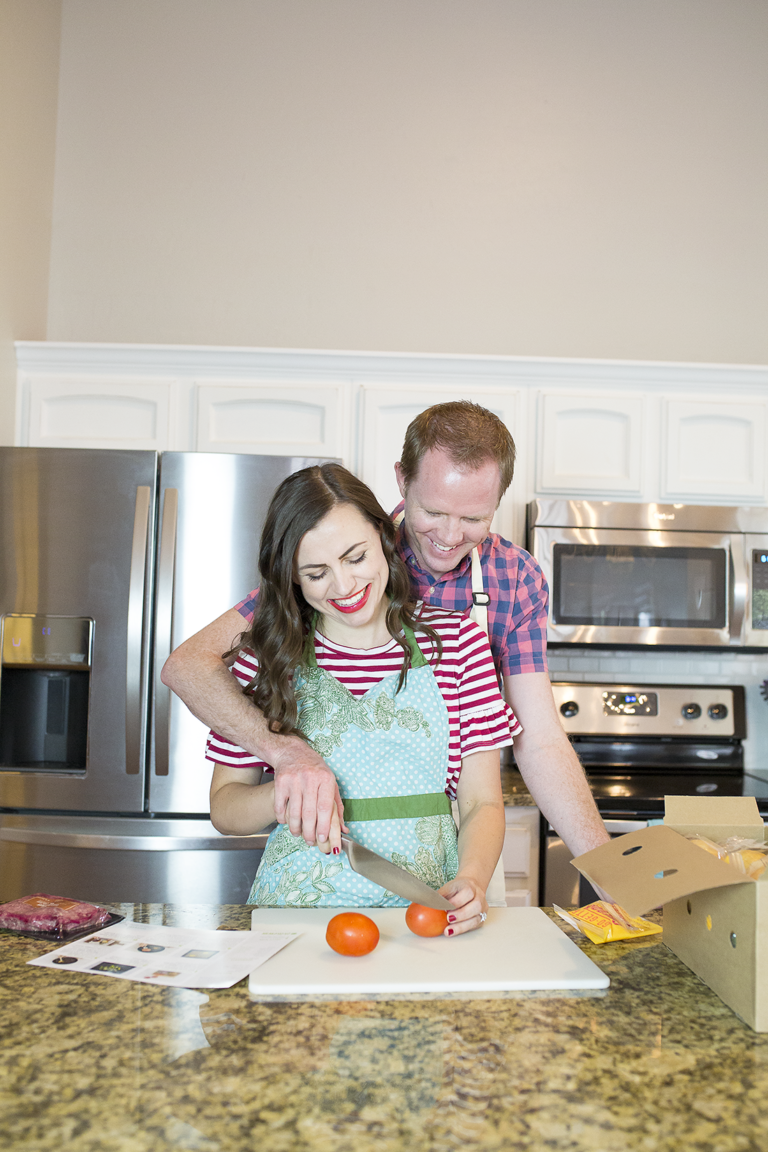 This cooking date night at home is sponsored by HelloFresh, but as always, all opinions and experiences are our own!
Romantic Cooking At Home
DATE INFO:
Romantic cooking night at home
Price: Plan about $10 per person, but with the promo code FRIDAYLOVE30 it's down to $5 a person!
Location: At-home date
Website: Hello Fresh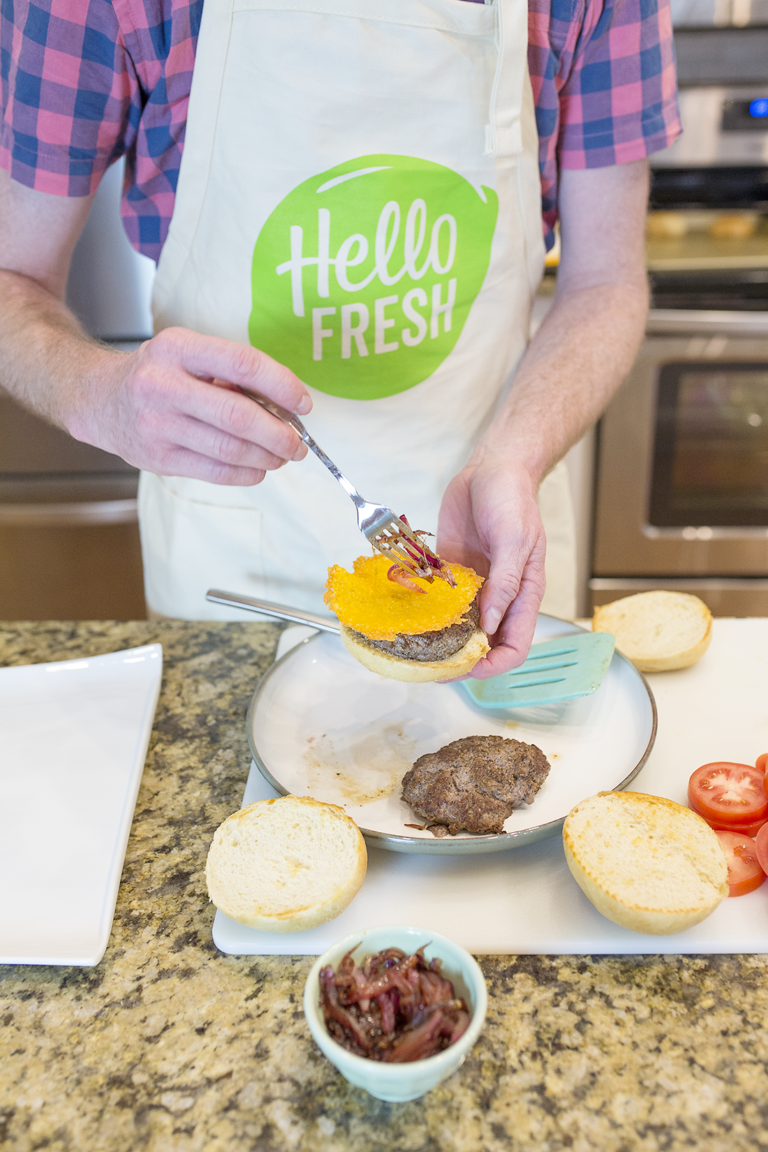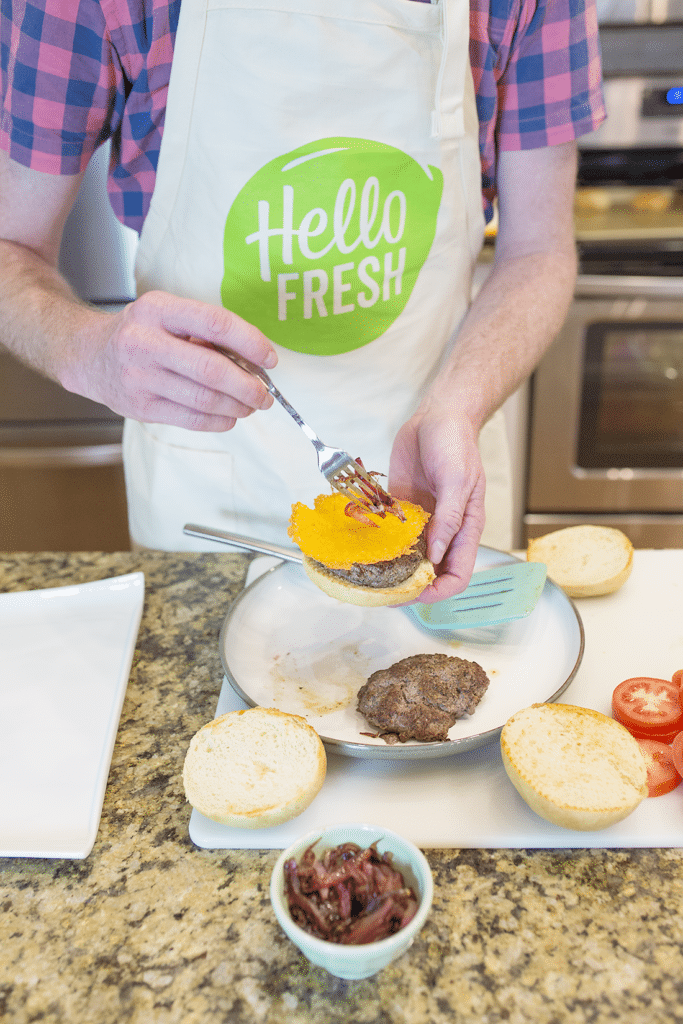 We are asked most often for fun at-home date ideas parents can do after they put kids to bed, and I can't wait to share this one with you! We've always loved taking cooking classes together, they are fun, easy, informative, and so romantic! We always leave better cooks with a fun memory and a few new tricks and recipes up our sleeves. The only downside to these is they can take a bit of time, they are in our "big spender dates" category, and they can be a challenge to make happen if you have a babysitter. Tried as we may, it's not always easy to recreate these at home on your own. Often, it takes quite a bit of planning and prep work. But we've recently found the perfect solution to making a romantic gourmet-style meal happen at home with ease!
Enter HelloFresh, a meal delivery service that is a farm-to-table type company delivering healthy meals with all the ingredients you need from fresh farm sources. We are talking quality, taste, and ease, all in one easy box that shows up at your door.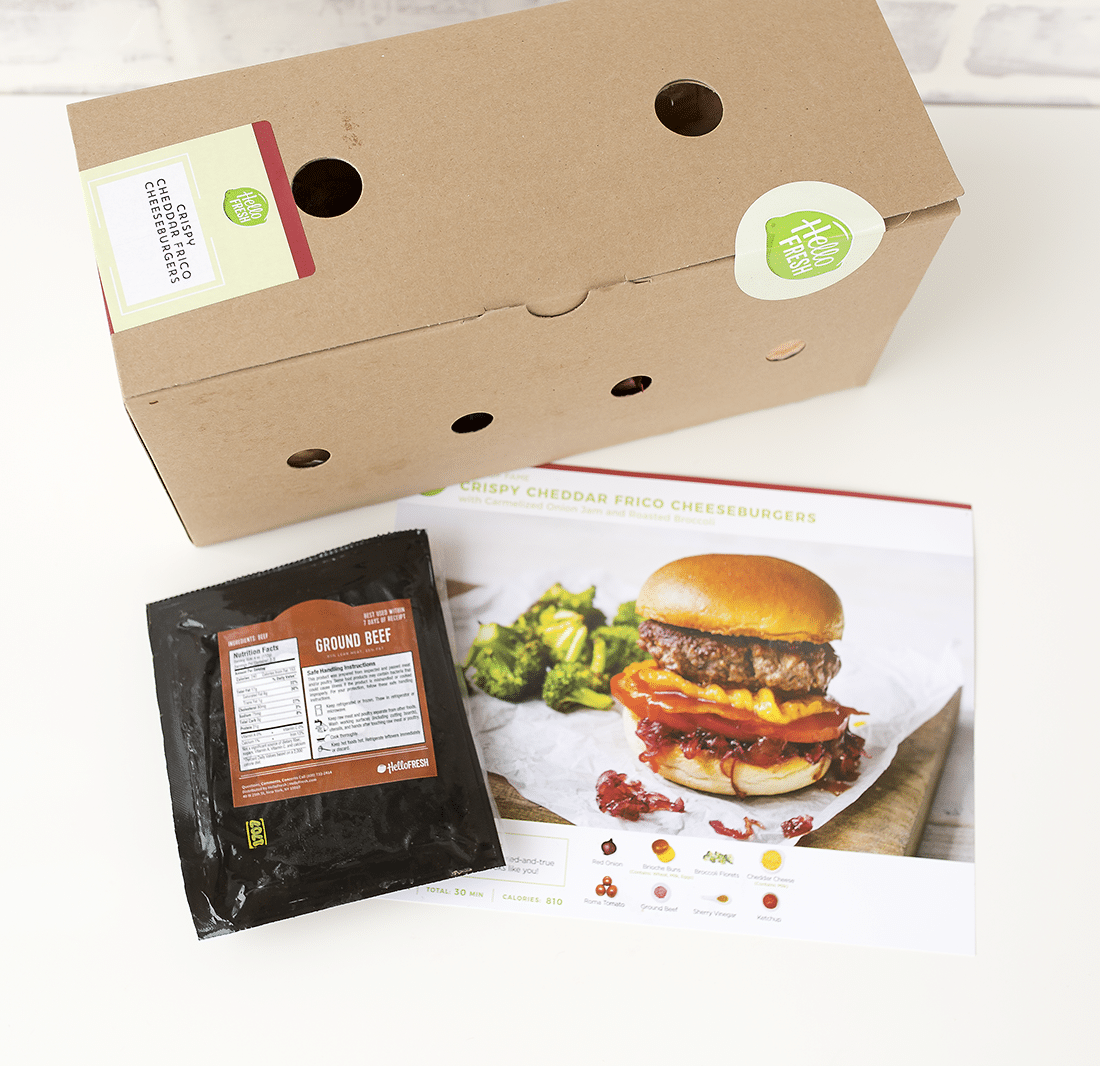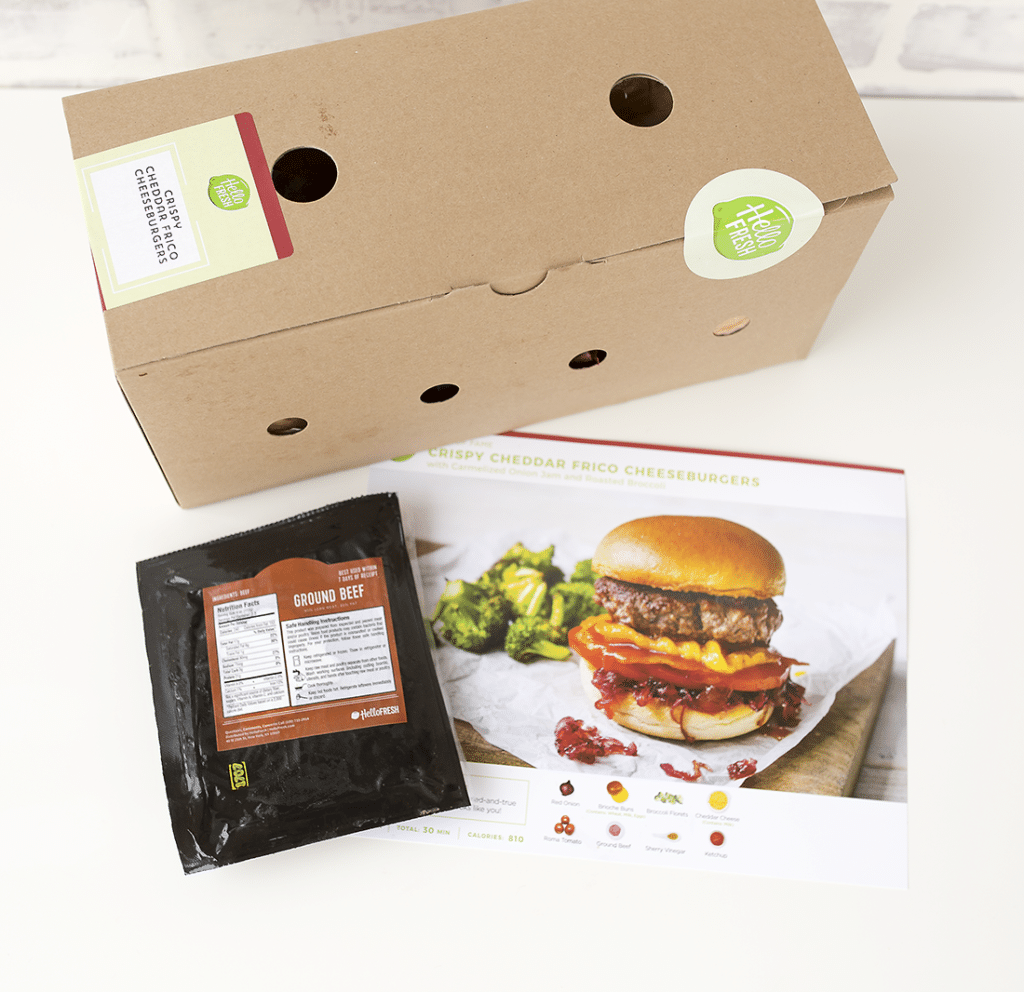 I really love that they let you have a lot of say in your meals. For example, as much as I love most fish, seafood isn't Jacob's jam. They let you specify allergies, taste preferences, and choose the perfect date for your box delivery. You can have a box show up Friday night with three meals to choose from. Then, pull out a box ready to go for date night. I even love that you can specify a box for two people or a family-style box and turn it into a double date.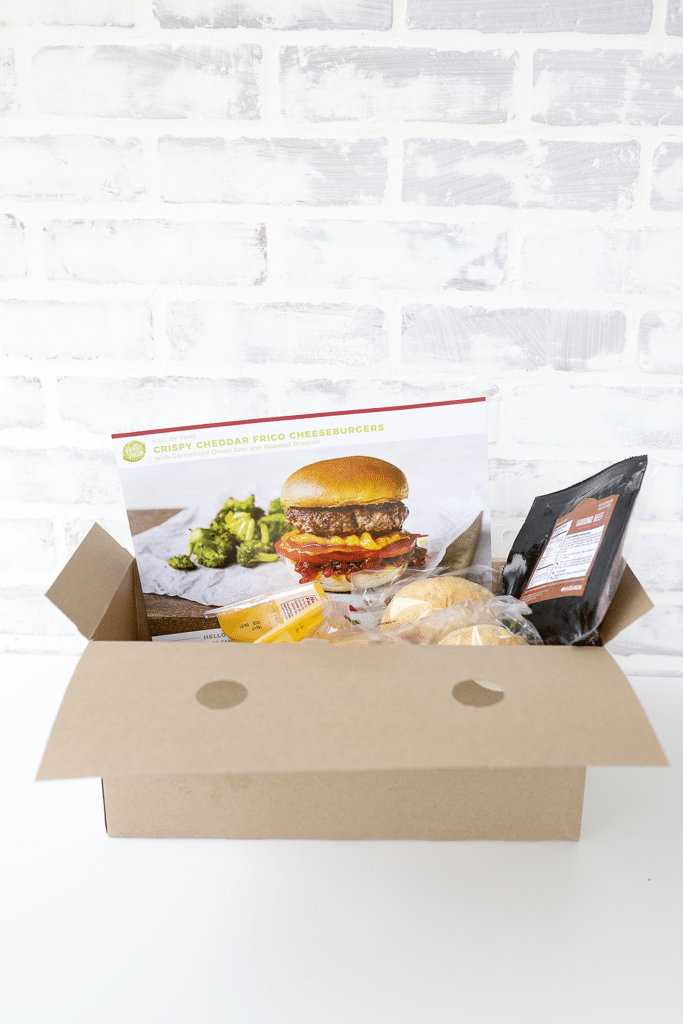 Most the meals take about 10 minutes of prep and about 30 minutes to cook, so just the right amount of time to make it a fun culinary experience, but not too much time that everyone feels hangry or frustrated with anything complicated. This is obviously amazing, but can we talk about the food? It's so delicious!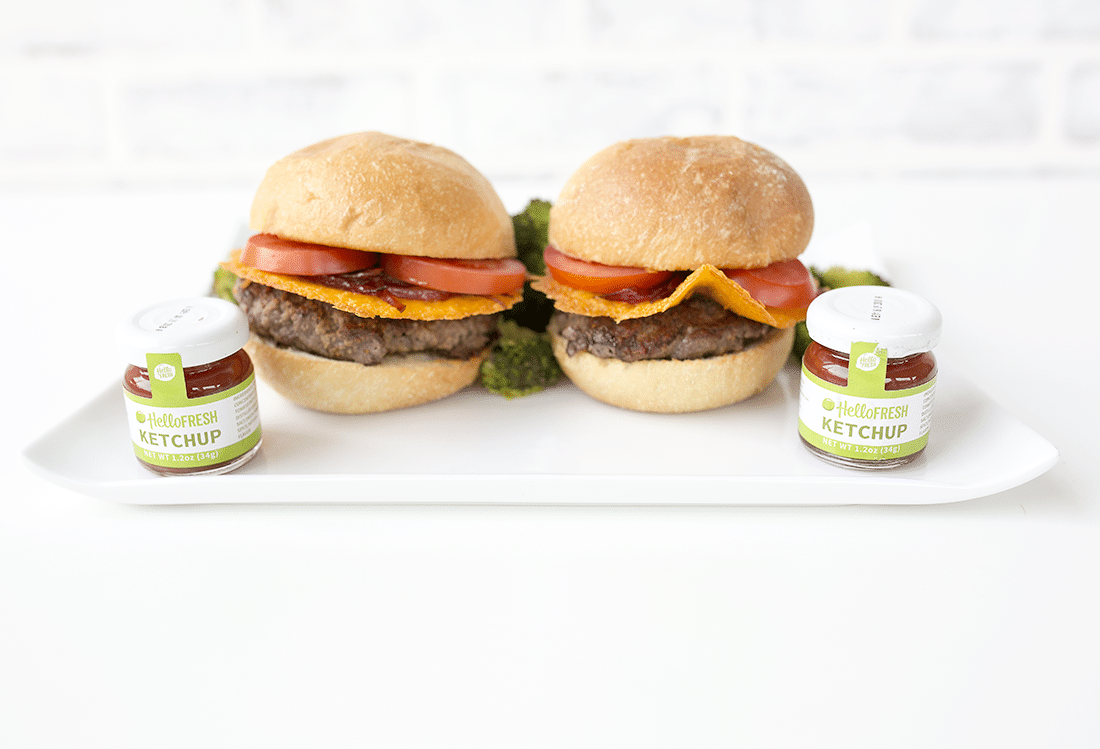 For our date night, we chose to do the Crispy Cheddar Frico Cheeseburgers. We both kept making the comment how we never get fancy with our burgers at home and really need to step that up! HelloFresh totally reminded us of that! Also, it let us prep one of the most delicious burgers we've ever had, in addition to providing us with a super easy, romantic, and fun at-home date idea! This was a more casual meal, but there are plenty of romantic and fancy meals to choose from.
Romance often means his and her chef's knife, and date night with kids often means finding these amazing products and services that make it so easy to do after an early bedtime for kids. In all honesty, these feel exactly like taking a fancy cooking class, and make it so accessible!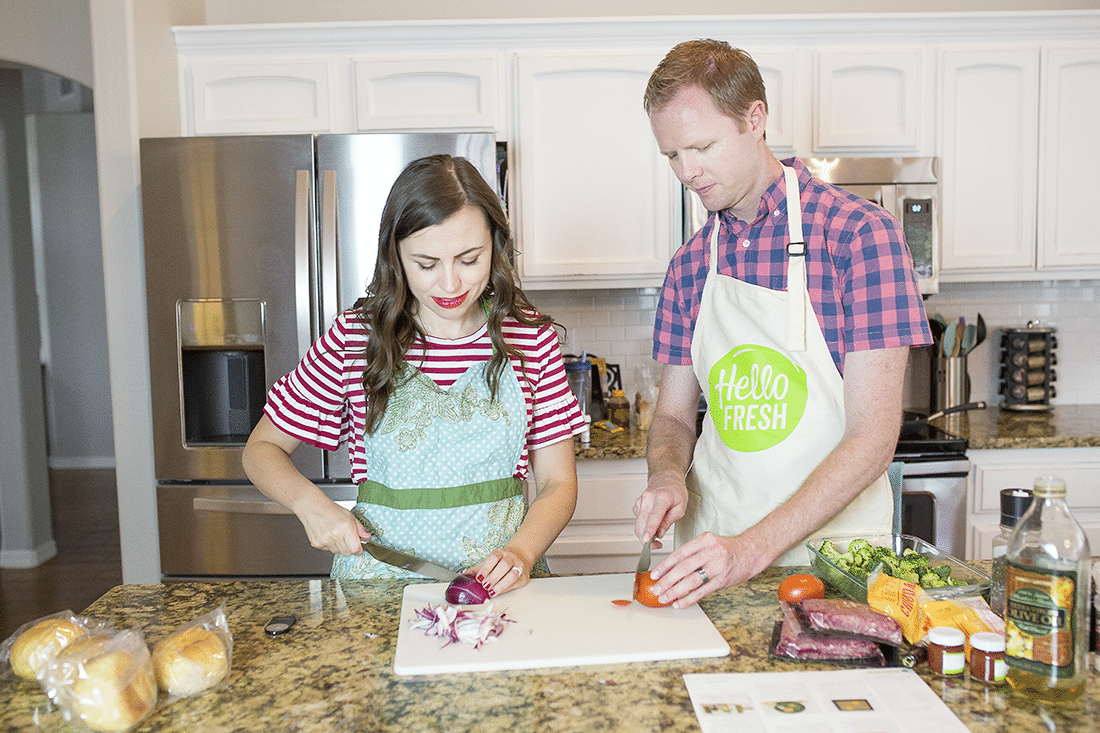 If you're looking for your next date night in or your next week of meal planning done for you, you definitely need to check out HelloFresh. And bonus, they are offering Friday We're in Love readers $30 off your first box using the promo code: FRIDAYLOVE30


Like this romantic gourmet cooking date idea? You may like these ideas too:
Date Night Subscription Box: The Best Date Night Box Options
At Home Date Ideas: 52 Date Date Nights In You've Never Done Before
Get 365 Date Ideas!
We want to help you have the best date nights ever! Grab this FREE printable with 365 date ideas, a date for every day of the year so you never run out of ideas!