Picnic Date Ideas + What to Bring on a Picnic Date
Everything you need to know to plan the perfect picnic date! Tons of picnic date ideas and ideas for what to bring on a picnic date.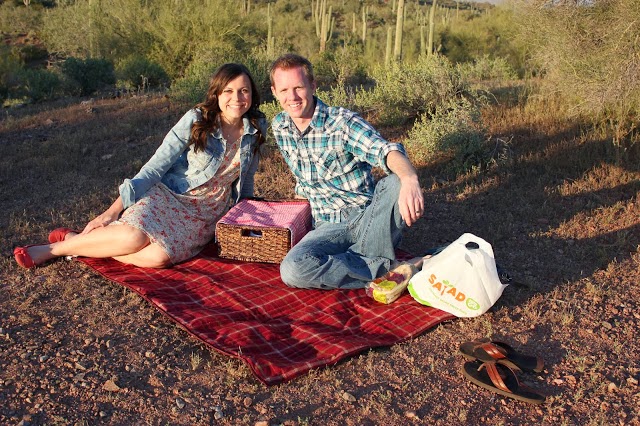 If dinner and a movie weren't the classic standby date, I'm pretty sure a picnic date would be next in line! And with good reason! There are so many cute picnic date ideas that work with any budget! It's the perfect way to spend some quality time, tune up the romance, and connect. It may be the best way to enjoy a meal in an inviting atmosphere that encourages conversation and romance.
We have you covered with tons of great picnic date ideas and how to plan the perfect picnic date!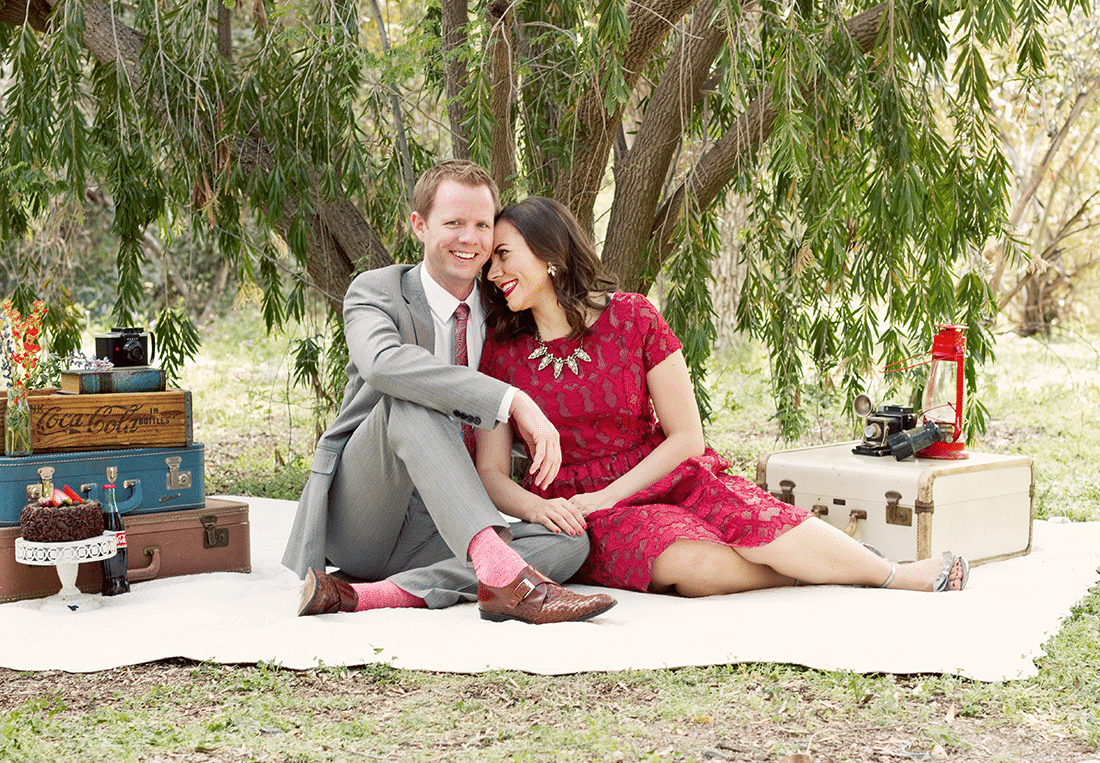 Picnic Essentials: What to Pack for a Picnic Date
Location


It's always a good idea to plan a location and check out your picnic area in advance. The location can change the entire vibe of the date. We have a list of a ton of picnic locations and ideas to help you find the perfect picnic spot for your date!
Time of day


It's a great idea to check the season and sunrise/sunset time before your date. I'd also take into account the weather so you don't overheat on a hot day or lose all your sunlight on a cooler time of year. Also, evening and sunset picnics tend to be a more romantic date, and lunch picnics are perfect for a low-key date or a first date. So take a minute to plan the time of day so you're set with the perfect time for the vibe you're trying to achieve.
Picnic basket


These have become super popular and there are so many great choices! Whether you go for a vintage picnic basket, grab a cooler, or opt for a more modern option, get a picnic basket to take your date to the next level!
Waterproof picnic blanket
Okay, any blanket will do, but a waterproof blanket is a great way to make sure you and your date are comfortable no matter what location you choose! We love this bundle blanket and can't believe what a good choice it was to purchase it for outdoor date nights!
A meal plan


Even if you're planning takeout in the park, make sure you have a meal plan! Check with your date about potential allergies or diet restrictions. You can go fancy with lots of simple things or plan the main dish and call it a day. But do come up with a meal plan and a plan B in advance.
Type of Picnic and finding the perfect location
You may find your perfect place includes a lot of people watching. Perhaps you want a location with a great view of the city or of nature! Or, maybe you just want to soak up good weather or make a double date happen.
Here are a bunch of great picnic location spots to help you find the perfect setting and your favorite place to
Local picnic


Most places have a favorite local picnic spot. Find a good time to go and enjoy your popular local gem!
Beautiful spot in nature


One of my best dates in high school included a hike through the Rocky Mountains to a scenic waterfall for a picnic dinner. It was stunning and worth the hike for that unique opportunity for such an incredible view!
Beach Picnic


Picnics on the beach seem to go together like (insert Grease lyrics here)…There's something amazing about grabbing dinner and heading to the beach for a romantic sunset picnic and walk on the beach!
Scenic View Location


I get we don't all live by the beach or in the Rocky Mountains. However, there's a great scenic view location wherever you live! We had a watching airplanes date in a small town and adored it!
Views of city lights are a great opportunity for a picnic date! Maybe you live near a remote lake or river. There are so many good options and places to find a scenic view to set the mood.
Botanical garden


Why not take your picnic in nature up a notch and head to the botanical gardens in your area for an extra special and romantic date night location?
Romantic Sunset Picnic
This is one of our favorite dates to do when there's good weather! Find a place that's easy to watch the sunset, and the time of your date so you can enjoy watching every minute of sunset together.
Reserving picnic tables


There's a good chance your local park has made a picnic a lot easier and neater with a great picnic table setup. I'd highly recommend reserving a table or ramada with your local parks to insure you get a great spot and a little privacy.
Rooftop picnic


Guess where one of the most popular proposal locations happens to be? If you guessed rooftops, you're right! This can be in so many different settings, but a rooftop seems to bring out the romance all the more!
Backyard picnic


Who said you have to pack up and go far? The backyard is a great place for a picnic date, and hello the joys of not having to transport your entire meal!


Car Picnic
We learned during the pandemic just how fun a car picnic date can be! These were our saving grace on nights we desperately wanted to leave for date night and couldn't get a sitter. This was a fun way to feel like we got a night out when we were still right by the baby monitor.
Check out all the details and ideas in our car picnic date night post!
Living Room Picnic


When the weather isn't fantastic, an indoor picnic is still an excellent choice! We love moving dinner to a blanket in the living room. In fact, we even do this for family movie night and it never gets old!
Best Picnic Foods to Bring:
The top item in a picnic basket should be good food! Here are a ton of picnic date food ideas to help your picnic menus and score bonus points with tons of romantic picnic date ideas!
There are so many great picnic food items and options out there! You can pack a classic picnic, get takeout, or try a variety of different things. Here are a bunch of food ideas to help you execute a unique date idea or traditional picnic.
Finger foods.

Grab a bunch of easy-to-eat small bites and enjoy the variety and simplicity of a traditional picnic!


Fresh fruit or fruit salad.

Fruit is always a great idea, particularly on a hot day. The best part is how easy it is to buy or prepare the fruit.


Charcuterie board.

Hello, the most popular romantic picnic food ideas out there! A charcuterie board is one of the best picnic date ideas because it offers a variety of food while still impressing your date. Plus, it's a meal that takes time to eat and time to talk between bites. Isn't that the whole point of your date? Try to pair a few different types of cheese, proteins, and crackers to execute the most popular of romantic picnic ideas!


Caprese skewers.

These are an easy way to make the date feel fancy without the extra cost! Grab cherry tomatoes, mozzarella cheese, and fresh basil and thread on a toothpick or skewer. Bring some balsamic glaze to drizzle on your plate, and enjoy a very good thing that's so easy to make!


Sandwiches

When's the best time to make a low-key sandwich and score points for a romantic dinner? Clearly, a picnic date is the perfect opportunity!
Pasta salad

These have come a long way in the past few years with a lot of variety and healthy options. Pro tip: check out your local deli for easy grab-and-go options!
Water Bottles


Don't forget the water!


A bottle of wine, flavored tonic water, fruit juice, or sparkling cider.

A fun drink is always a good idea. Just don't forget a bottle opener!


Appropriate glassware

Prep for sparkling cider, mimosas, white wines, or warm drinks if you're planning a cooler-weather picnic. Make sure you're prepared for a great time and a great beverage and don't forget the glasses/cups!


Silverware.

Nothing kills this cute date idea like a struggle to enjoy your meal. Make sure you have silverware and any serving utensils needed so your fun picnic ideas are executed perfectly!


Takeout.

If you're outsourcing any of the food, one important thing is to make sure your order is placed and you have your food ready to go. It's not tacky to ask your date for an order in advance, in fact, that's a great thing to do!
Fun things to bring on your next picnic date
Choose a fun location.


We've always loved a good living room picnic date. It mixes up dinner just enough to feel novel, and there's usually a great rug to utilize as a picnic spot!


Take a few extra minutes to create a romantic atmosphere.

Grab a strand of twinkle lights. Buy a rose and add some rose petals. Do just a few small things to make your indoor picnic date feel extra special!


Try a romantic fort date night.


Grab some inspiration with our romantic fort date post!


Kick food up a notch and do a fondue picnic date.


Grab a coffee table or end table, use pillows for seats, and try a fondue picnic date for a fun romantic at-home date night.
Like these picnic date ideas? Be sure to check out these posts too!
Outdoor Movie Night: A Fun Way to Upgrade Family Movie Night
52 Completely Free Date Ideas to Do This Year
Get 365 Date Ideas!
We want to help you have the best date nights ever! Grab this FREE printable with 365 date ideas, a date for every day of the year so you never run out of ideas!