Date Info: 
College Football Game 
Price: Ranging from $20-$80 per ticket 
Confession: I love football season! I don't think I missed a single game in high school. I attended many BYU games during my time there. However, this is the one thing that just isn't the same in Arizona, and it's always hard to justify buying tickets to know you will have a full pore cleanse of every pore in your body via sweat courtesy of the 100+ night temps. 
However, when your former bishop sends you an email and asks if you'd like to join him on row 8 right by the 30-yard line, you definitely decide that sweating is worth it and welcome this unusual spa treatment. 
This night was a blackout- and it's really cool to see most of a stadium decked out in black. We even grabbed some shirts to be able to fit in.
We will call these next two pics a study in sweatiness. Take one was at the glistening stage. Pic two shows us at the "lost 5 lbs" stage.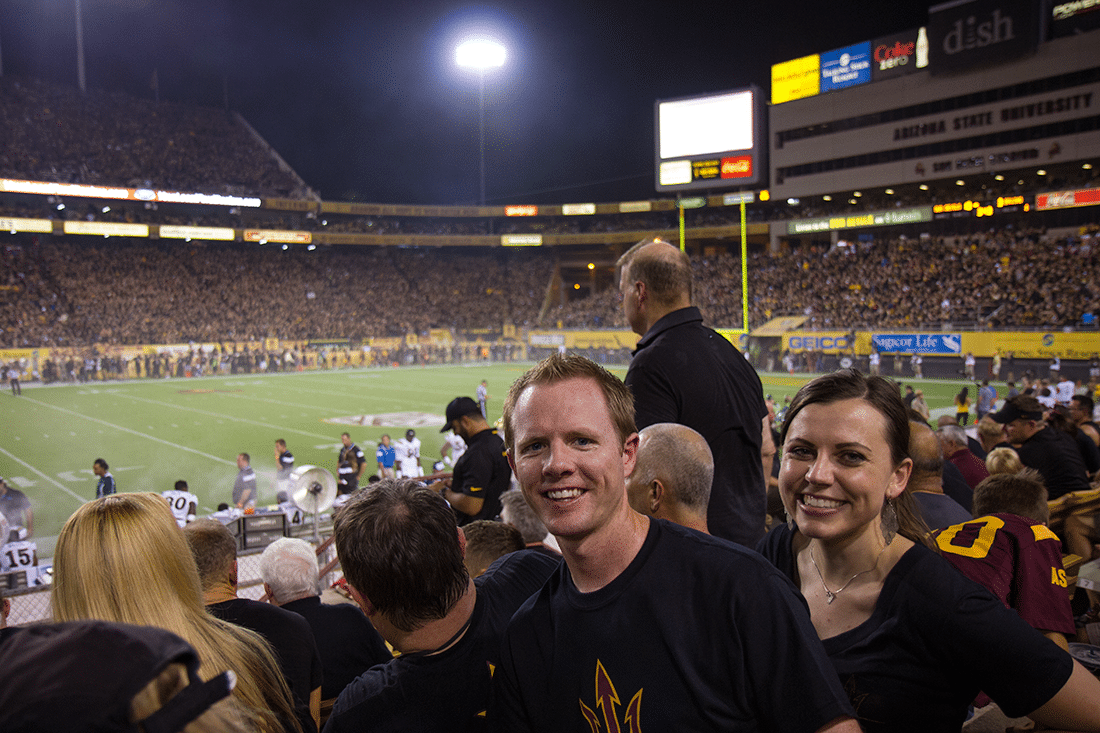 It really is amazing to see a game that close, we enjoyed it!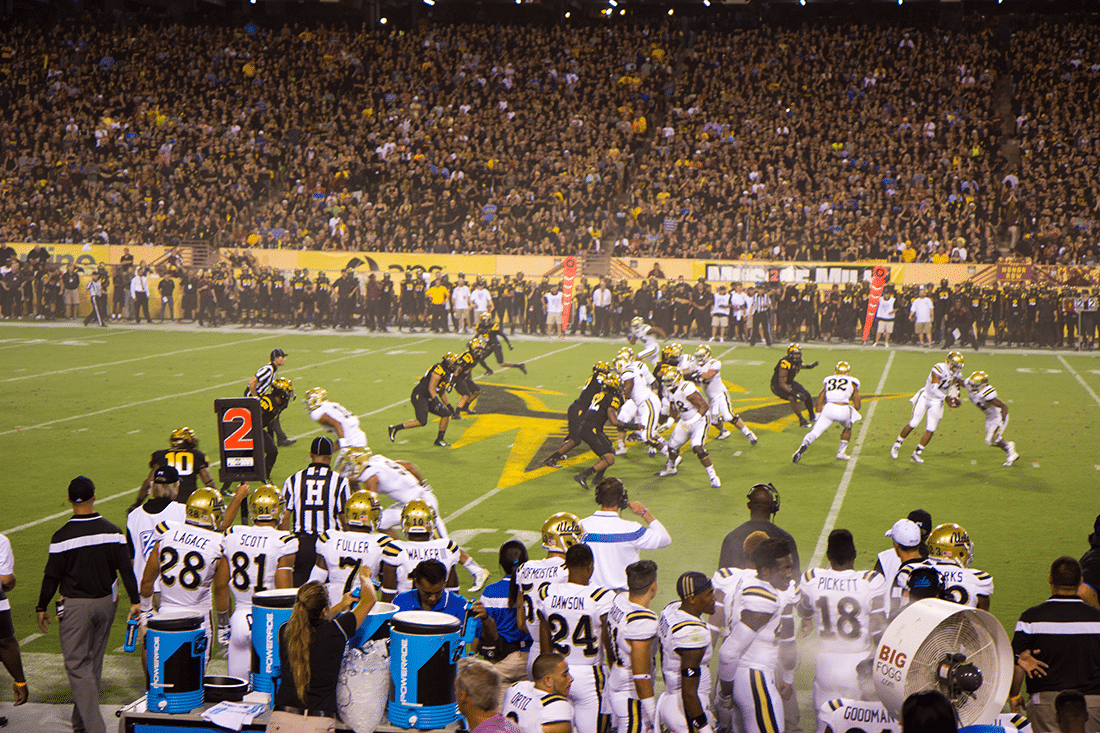 We won't talk about the final score of the ASU vs. UCLA game, but luckily they have since recovered and have been killing it with other teams. I have a theory that I'm cursed and my teams lose whenever I go to a game in person. However, it's still worth it take one L for the chance to enjoy such a fun date with some people we really love!
Get 365 Date Ideas!
We want to help you have the best date nights ever! Grab this FREE printable with 365 date ideas, a date for every day of the year so you never run out of ideas!