Wet 'n' Wild Water Park Family Date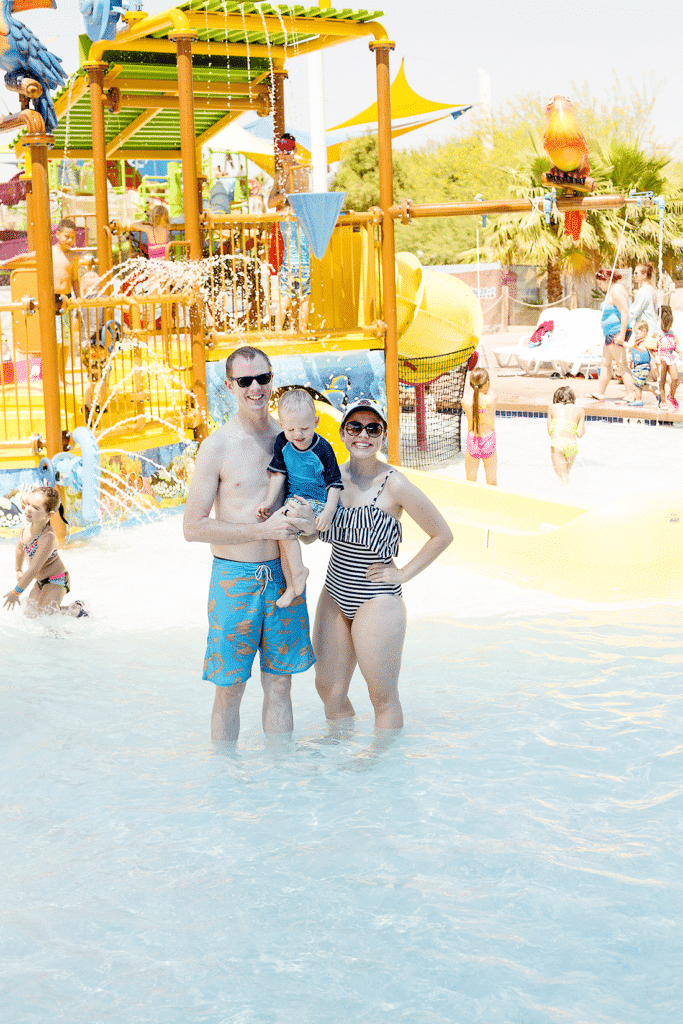 *We were invited to come to the Wet 'n' Wild water park blogger preview day with free admission, but all thoughts and opinions are our own.
We have always wanted to go to Wet 'n' Wild in Phoenix, and we knew it would be a fun date for the two of us, but perhaps even a more fun family date we could take our little man to. And I'm so glad we got to experience it with a kid, he made everything so fun!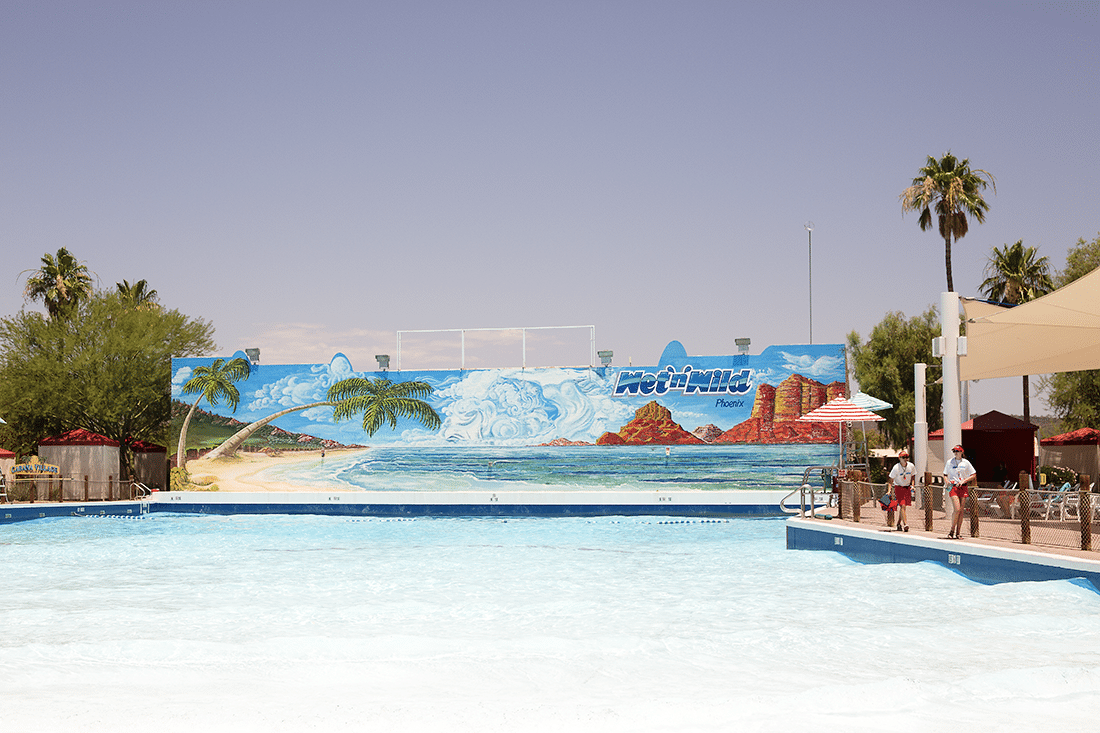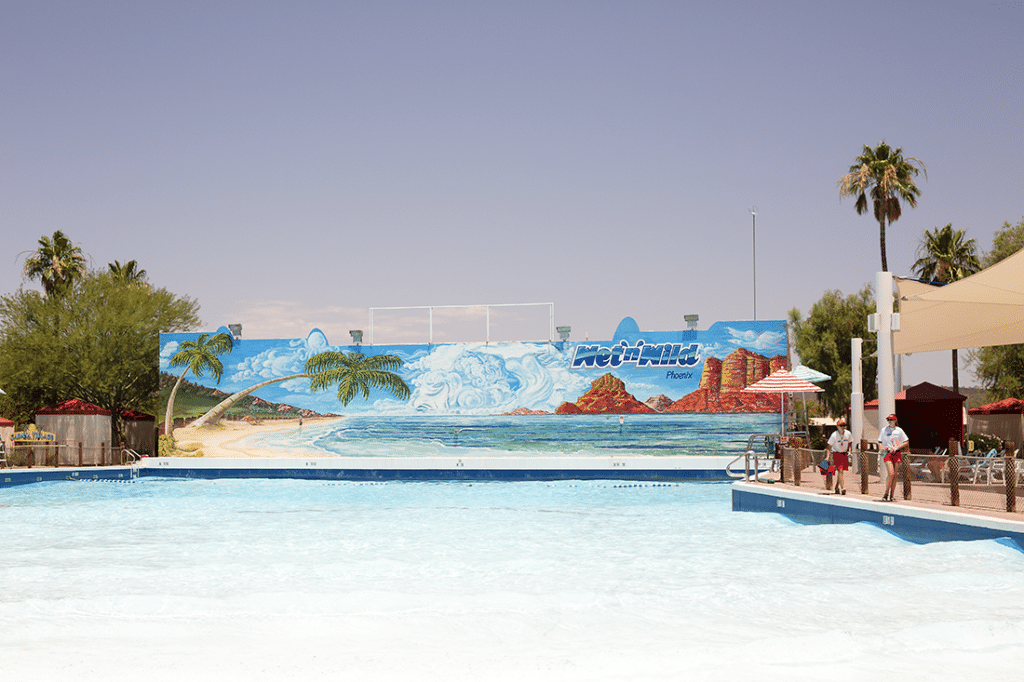 We were invited to try and review the new BareFootin' Bay area, it's a 4,700-square foot activity pool and interactive play structure for the youngest of guests, but so well designed it works great for families with different age spans! The center had slides and sprayers, and areas dumping water for bigger kids, but as you go out to the edges of the pool, it gets increasingly more shallow for smaller kids and babies to enjoy.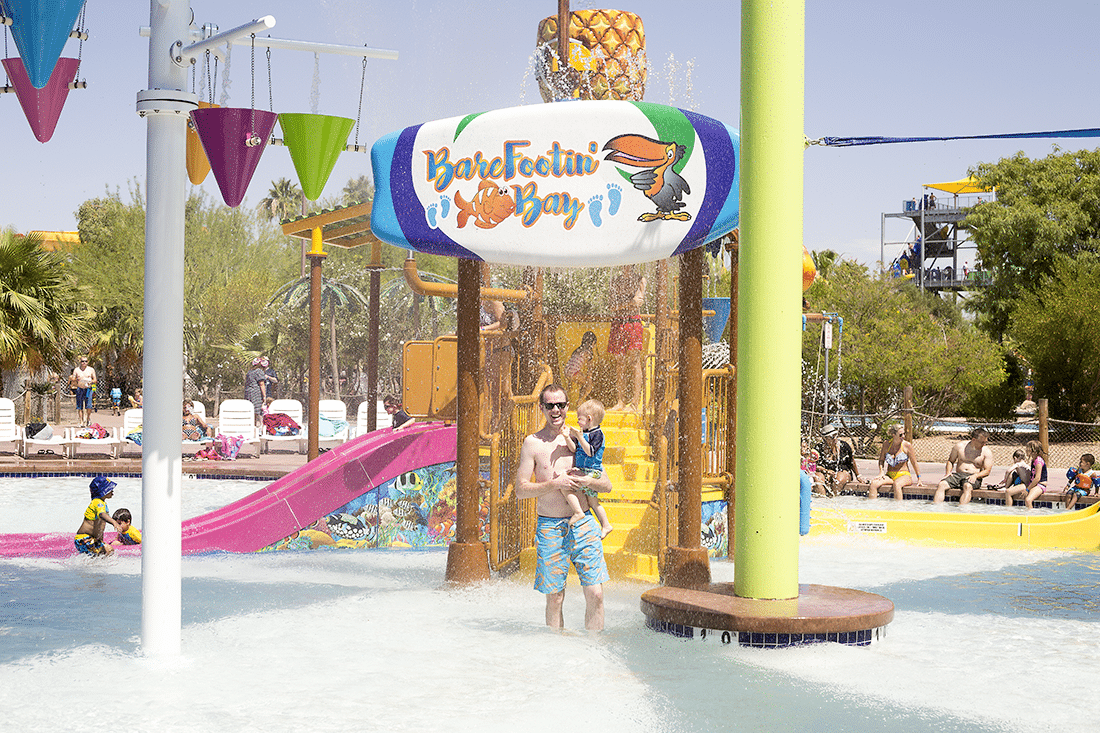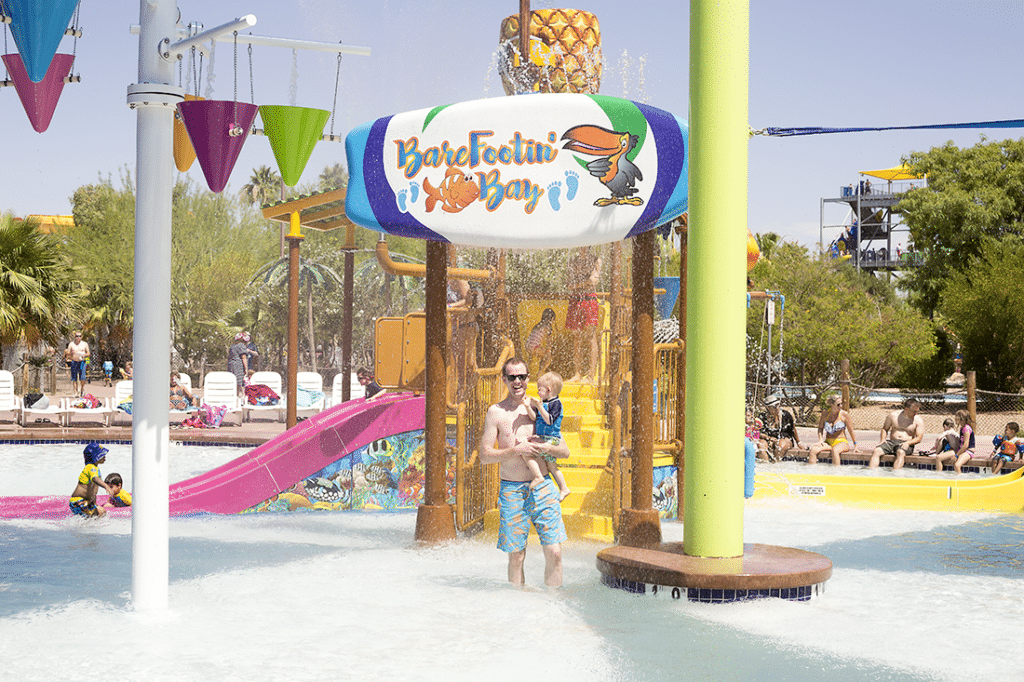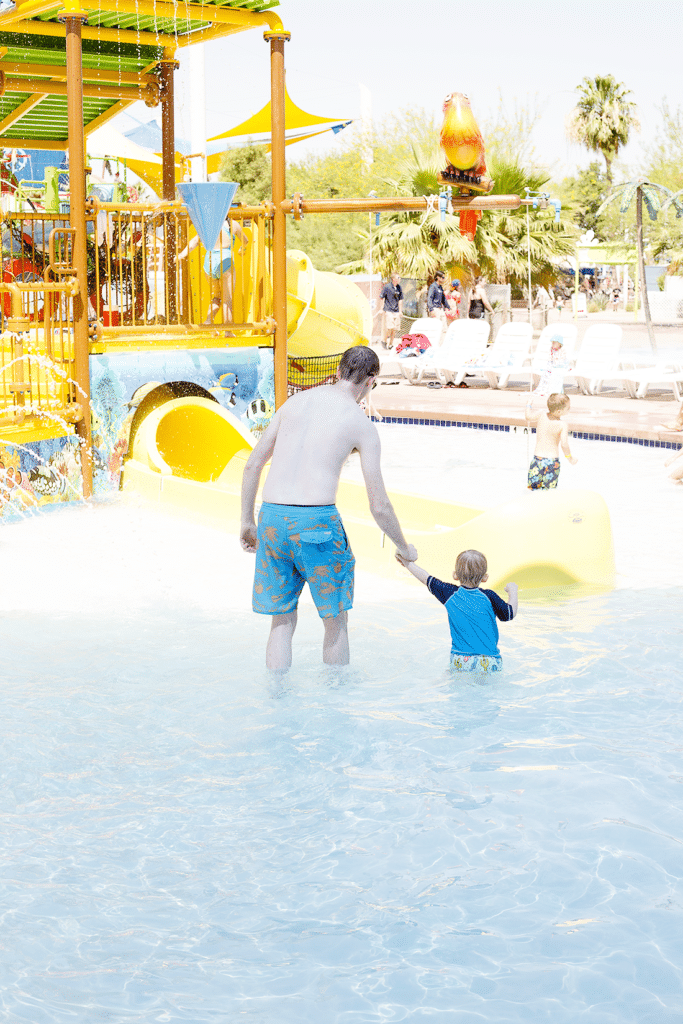 Surrounding the pool area is a splash pad area with different levels of water height and pressure for different types of kids. Small, gentle water streams for sitting babies, and more robust spraying and pressure for bigger kids to enjoy.
There's a bunch of slides for kids over 42″ surrounding the area for older kids and parents to enjoy with older kids and a shaded area with plenty of chairs and lounge chairs for parents. As someone with only one child, we don't have the issues many of my friends face- finding a family activity or family date they can all enjoy together. But from the number of family members and nieces and nephews I have I know planning any family event can be really tough to please children and teenagers or all ages. I really sat back thinking this was one area that just nailed it! A spot for parents to be, a spot for babies to love, a spot for older children to run around still supervised, and everything in between. It is so well designed, and it was fun to see kids of all ages enjoying it and families getting to spend a lot of quality time together not confined to a baby area or small child area.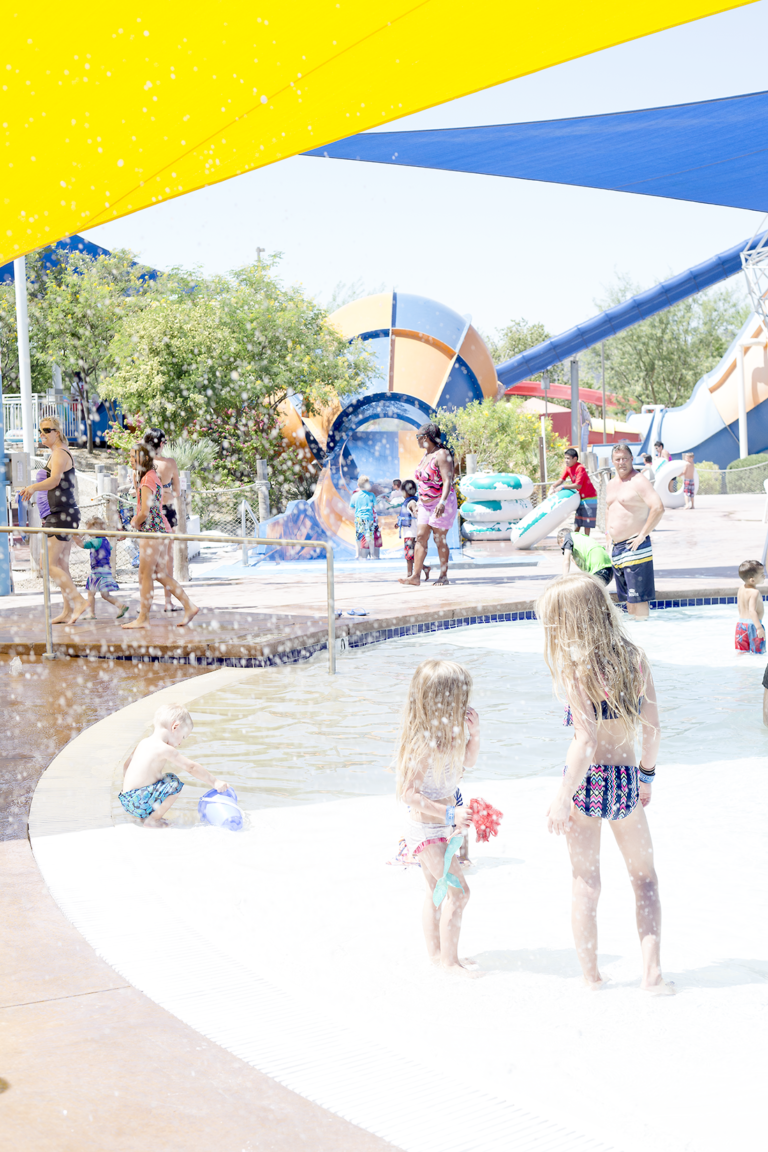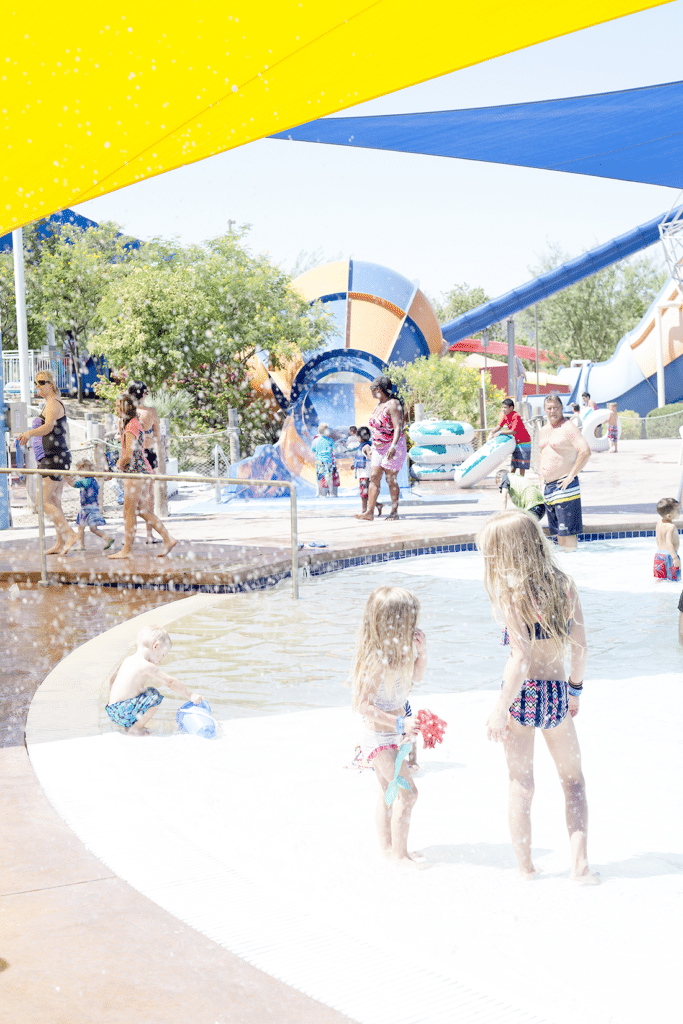 It's also fun to see all the water slides designed for adults and teenagers. If we had one, we know that child would have enjoyed it too. We both kept remarking how this would be the perfect spot for a family reunion since there really is something for everyone!
Of course, my favorite part was the giddy shrieks my child let out! We haven't really taken him to a splash pad before, even though we're blessed with many in Arizona, and watching him enjoy it while we got to cool off with feet in the water right next to him was really great!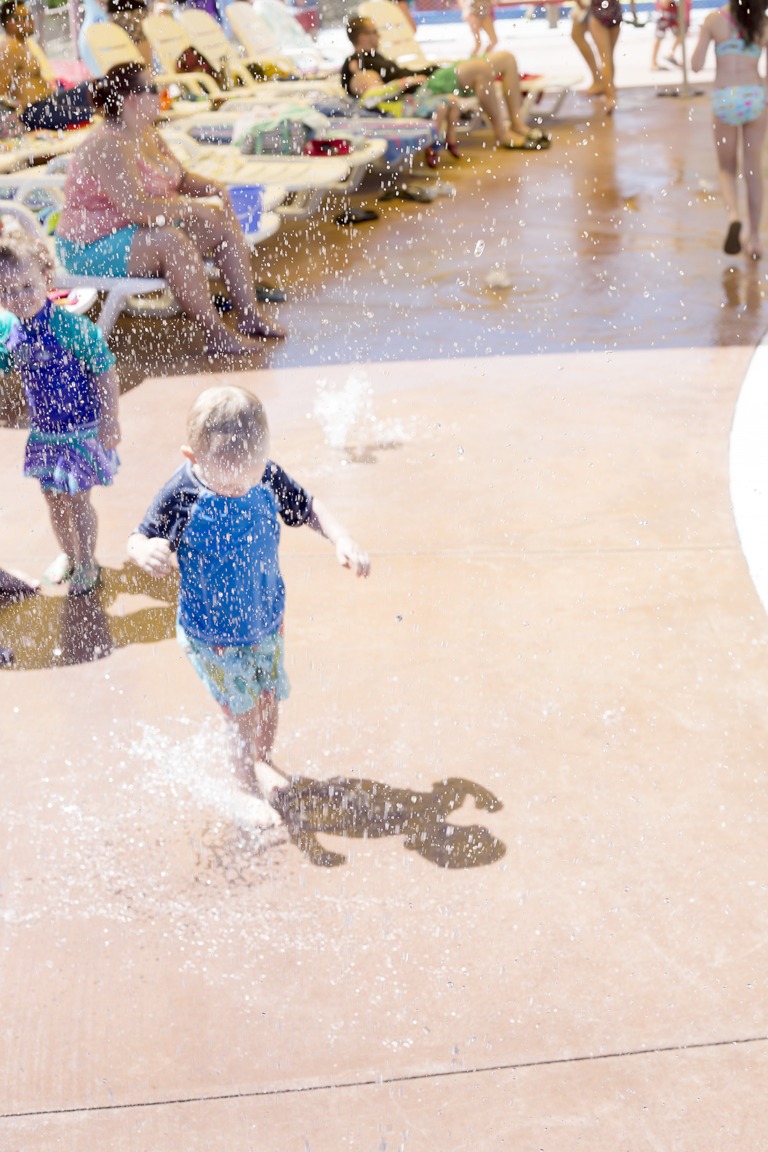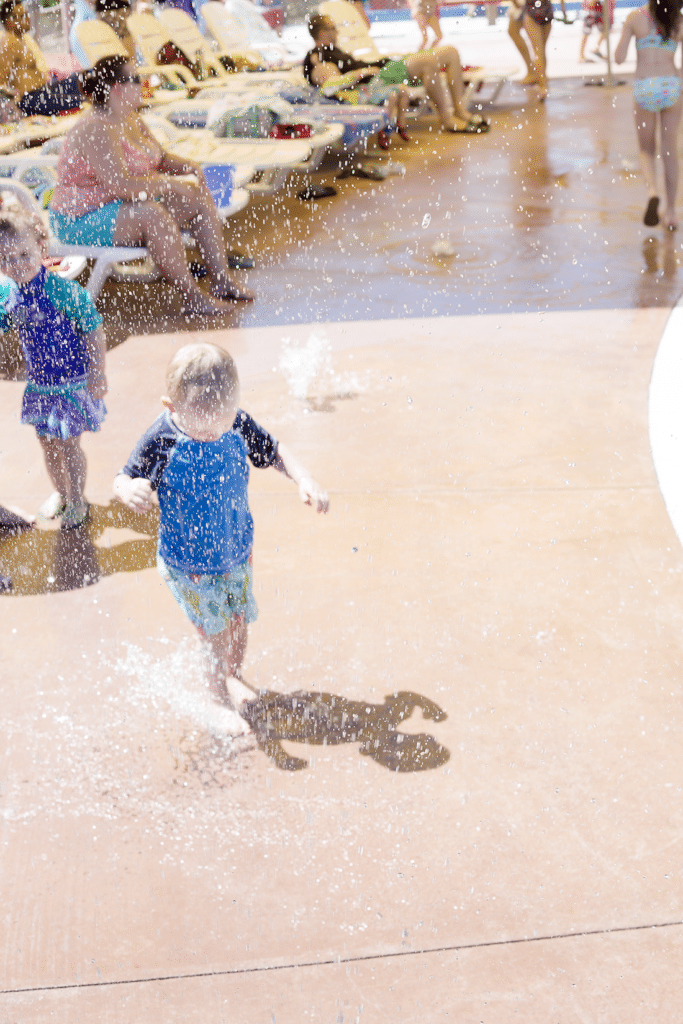 I should add there are several splash pad areas, not just BareFootin' Bay. We loved running through these raining palm trees and enjoyed another splash pad over by a big kid's slide area. I love that they've really designed the park with families who have children of all ages in mind.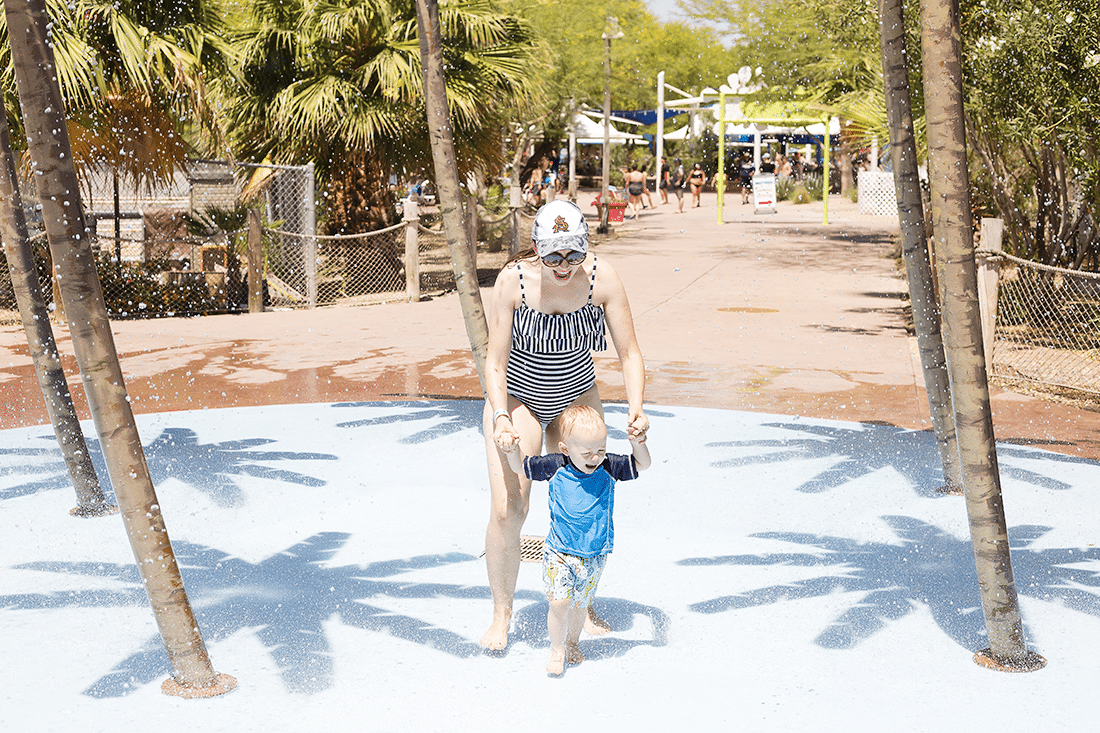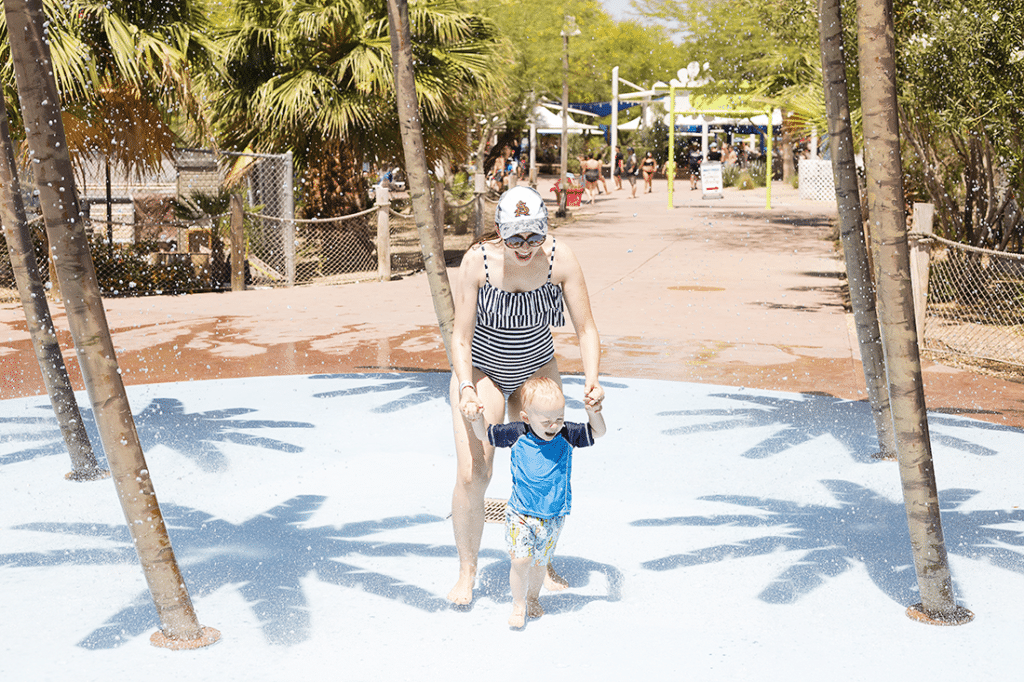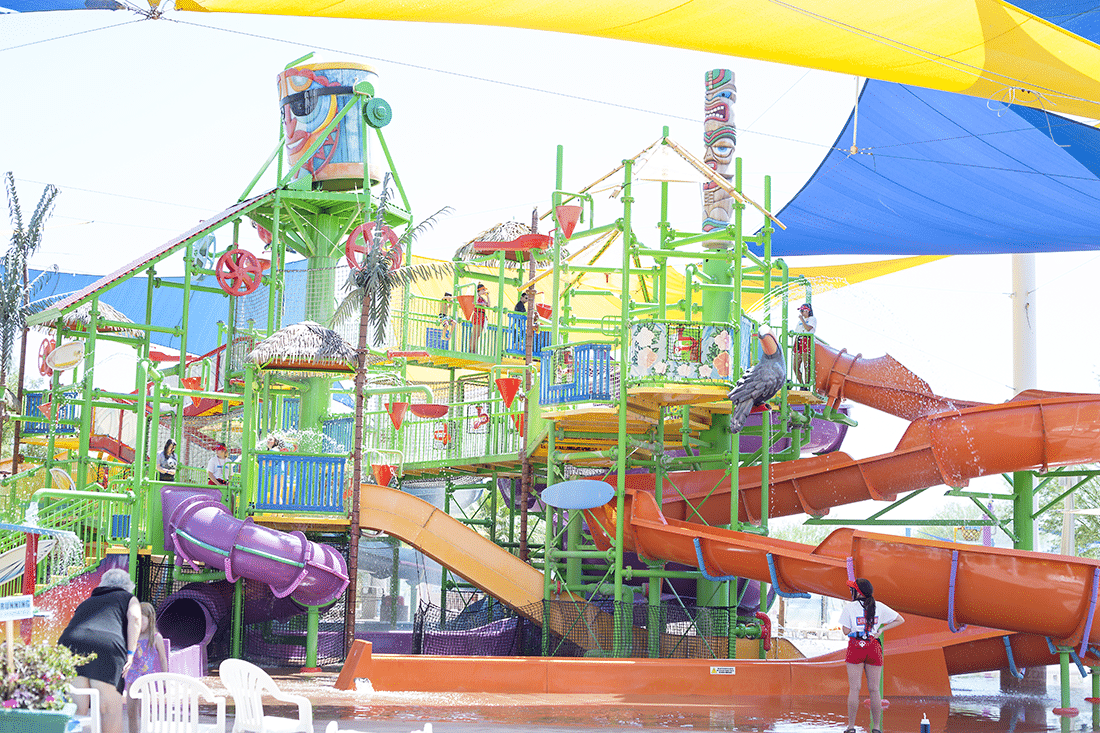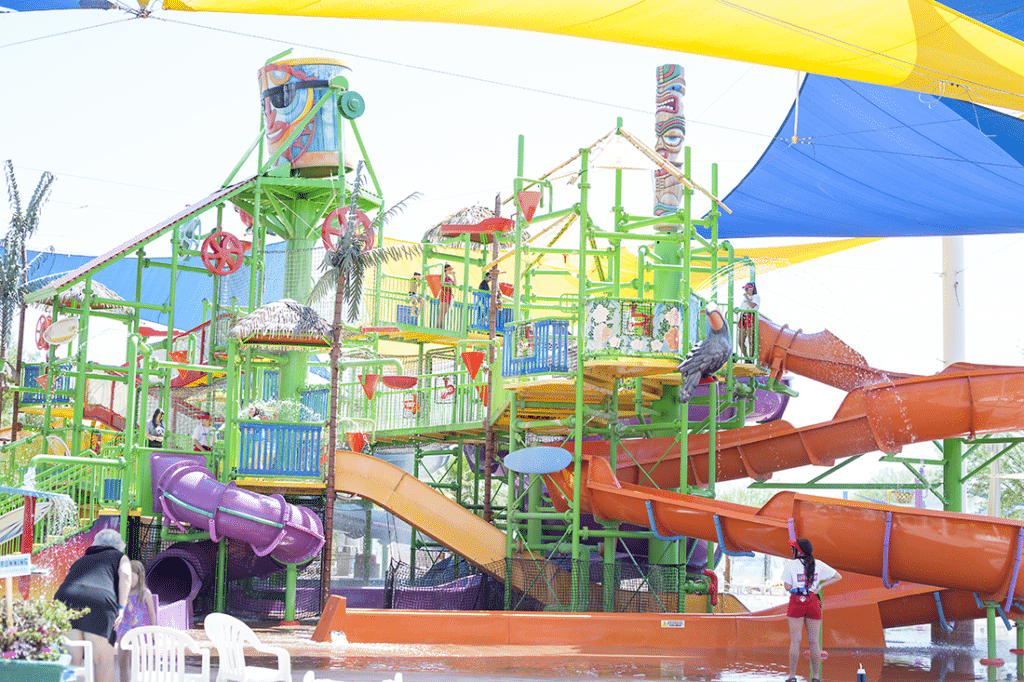 And we're so excited to come back with an older child and watch him experience the bigger slides and other water fun on our next family date here!
Get 365 Date Ideas!
We want to help you have the best date nights ever! Grab this FREE printable with 365 date ideas, a date for every day of the year so you never run out of ideas!