There's nothing quite as sweet or romantic as a classic romantic sunset picnic shared for a date night. Here are all the picnic date ideas to pull this off and impress your next date!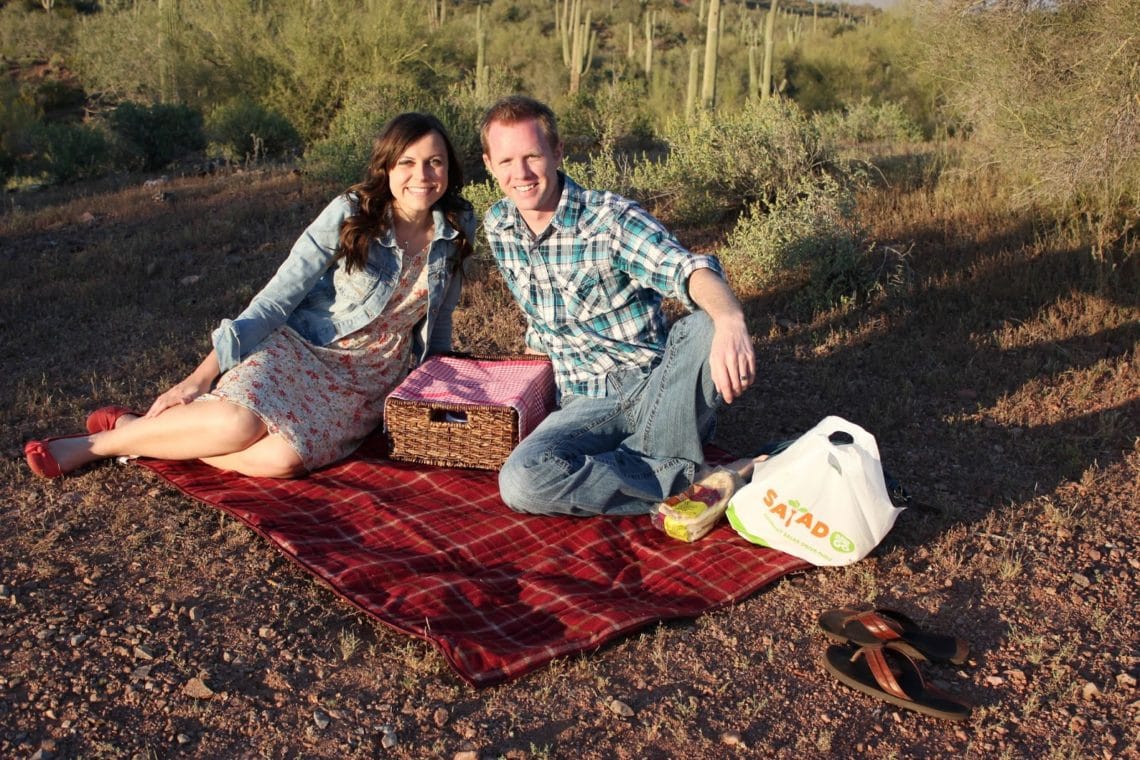 The months of October and April are magical months in Arizona. It's a little cold in the winter (but still amazing) and way too hot for about 5-6 months that feel like eternal summer. In April we make it essentially mandatory that our dates happen outdoors before it's too hot to be outside. We'd also had a chat lately about the need to create some romance in our lives and strive for romantic dates more often. Seriously, check out our categories, out of 100's of dates blogged only 17 are labeled romantic. It's definitely time to add some more diverse romantic date ideas that involve more than just dinner to that list! So here's our first attempt.
Outdoors + romance = a sunset picnic date.
Picnic Date Ideas
Start by planning your picnic date ideas menu, and find a scenic location. We grabbed food and headed up the Superstition Mountain area past Mesa to go find a spot. We were starting to get a little worried knowing the sunset at 6:45 and we hadn't mapped out a location. (Note- if you're going to duplicate this date, make sure to check the exact time the sun sets- it's helpful!) We looked a few places but there seemed to be too many people or just not a great view.
We seriously lucked out on our 3rd place, just off the Bush Highway we turned left to discover some hiking trails on our right, and a perfect spot on a ledge within view, and only about 40 ft. from where we parked. It was PERFECT! Let me start by showing you the scenery which was desert beauty at its best!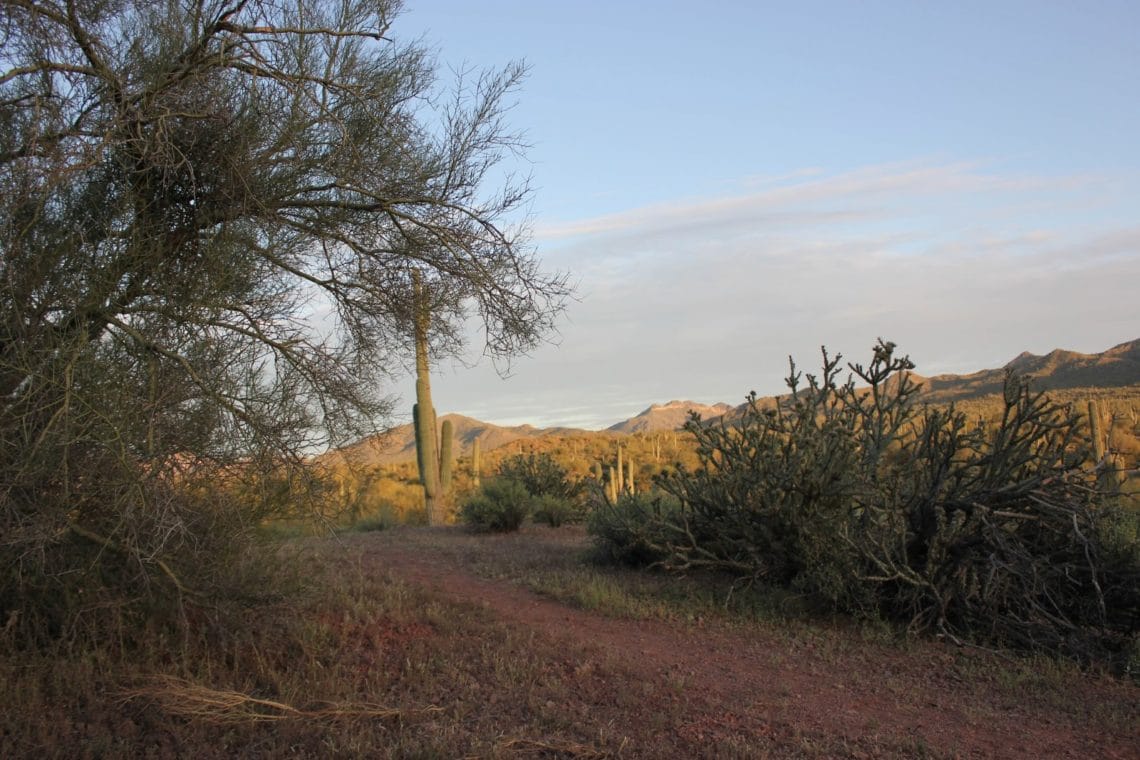 So romantic!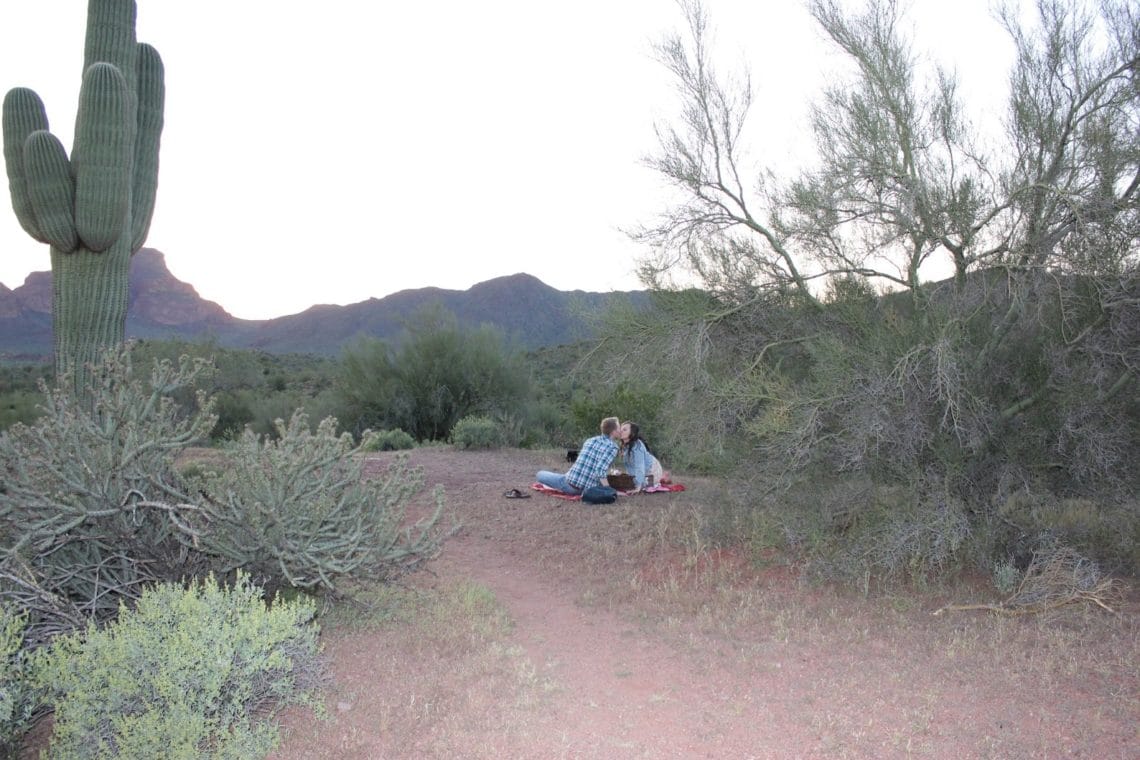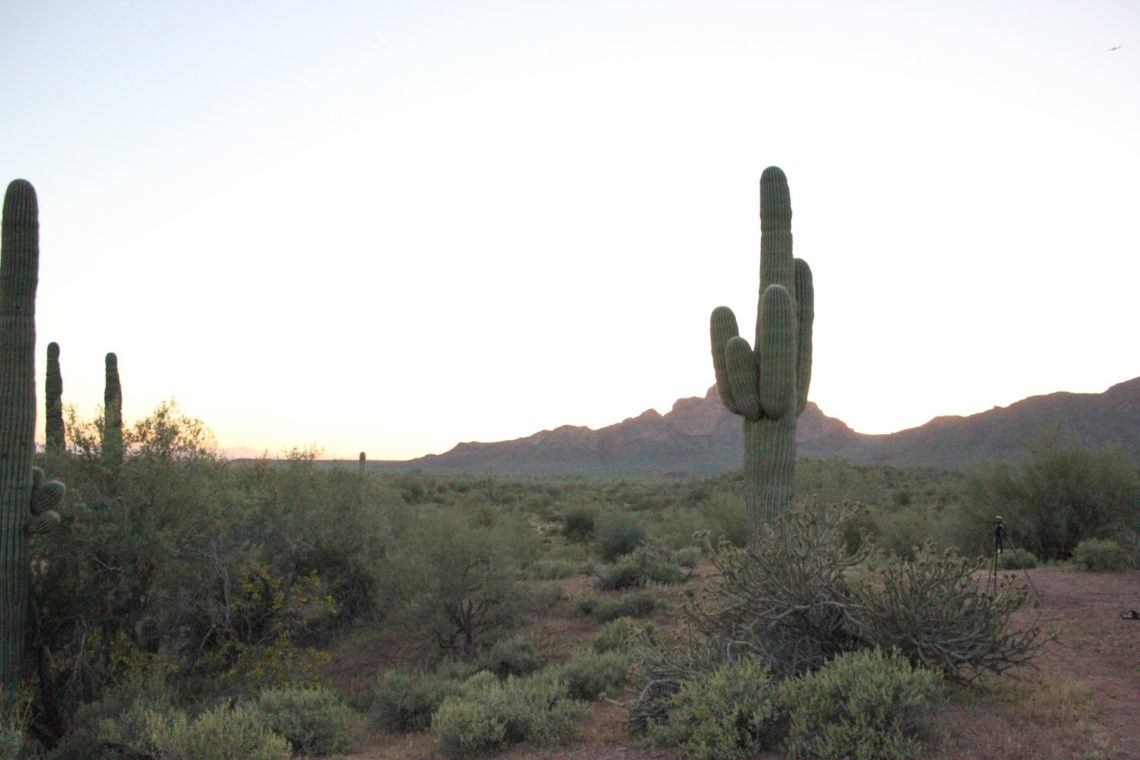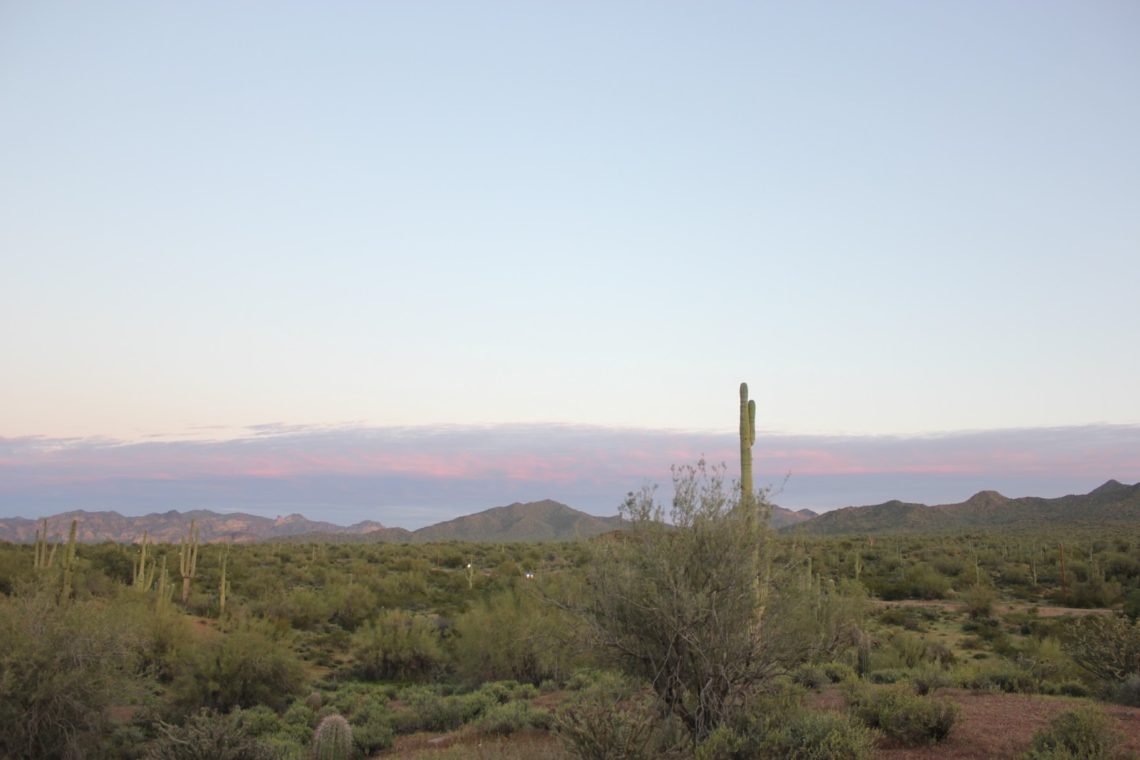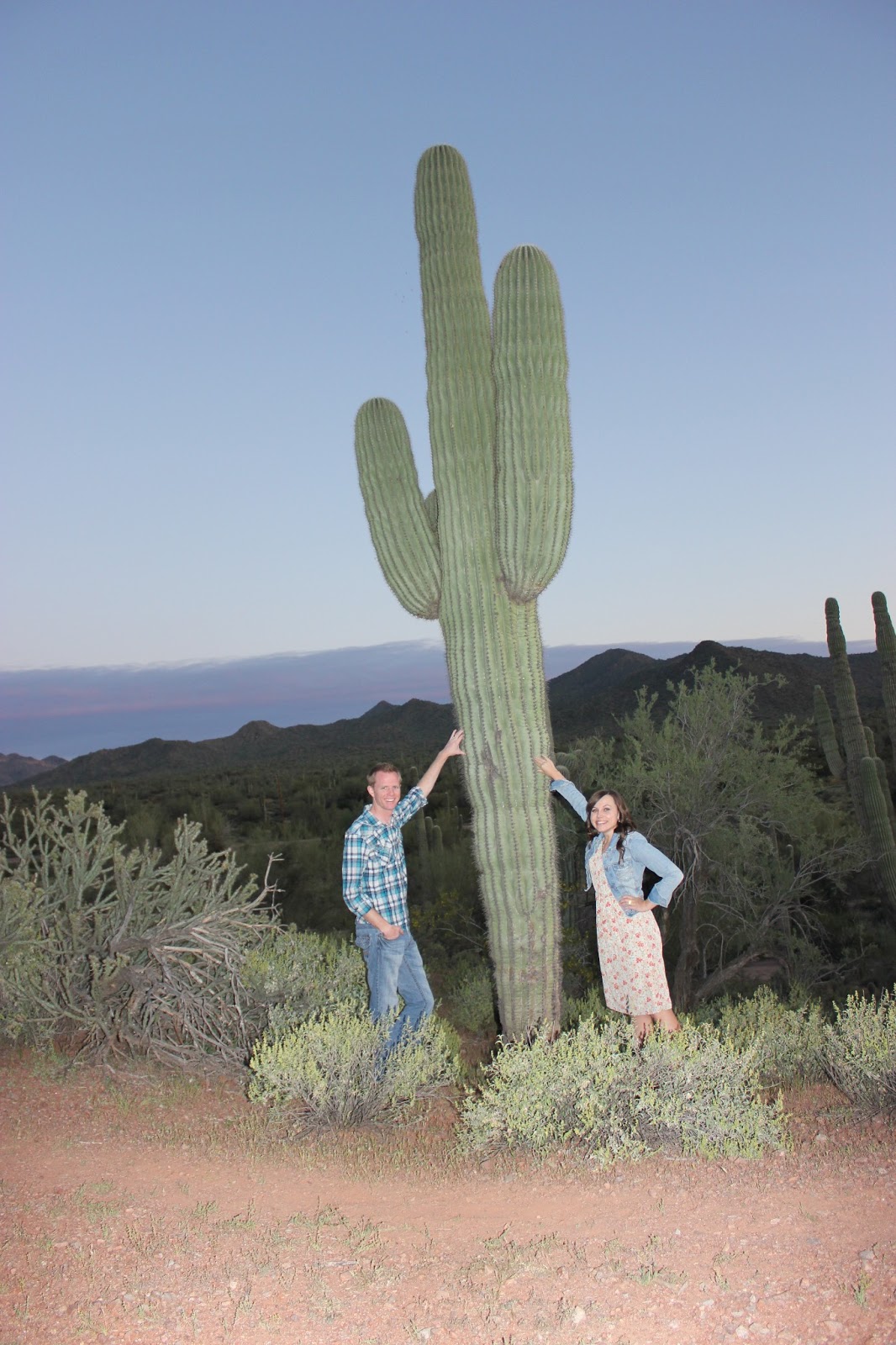 And when the sun started to set, it was just stunning!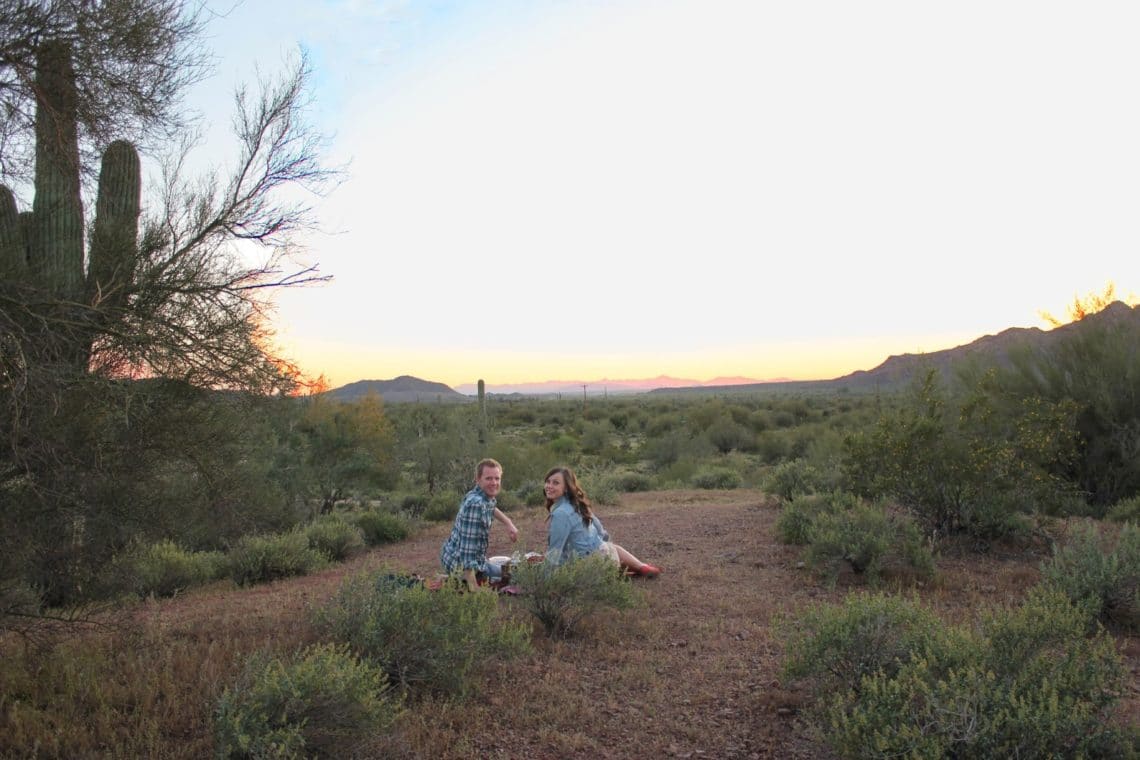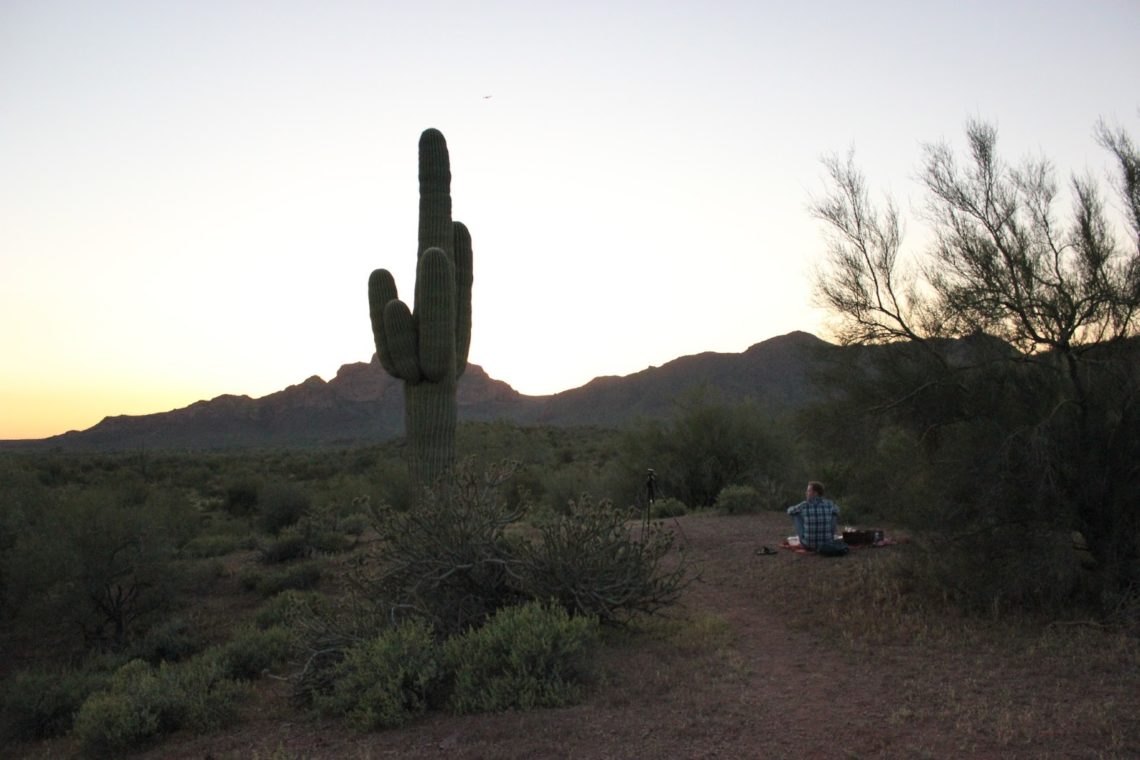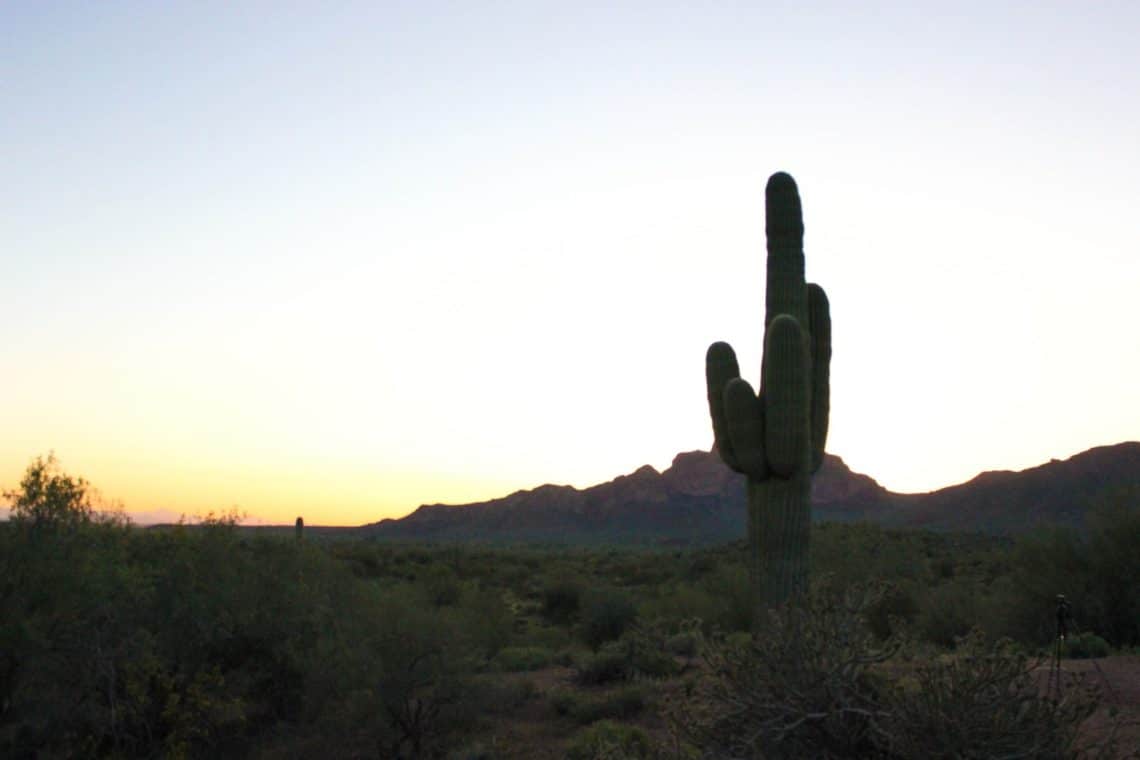 Romantic Picnic Food
This view was Part I of making this one of the most perfect dates we've had- but Part II may be our favorite- the food!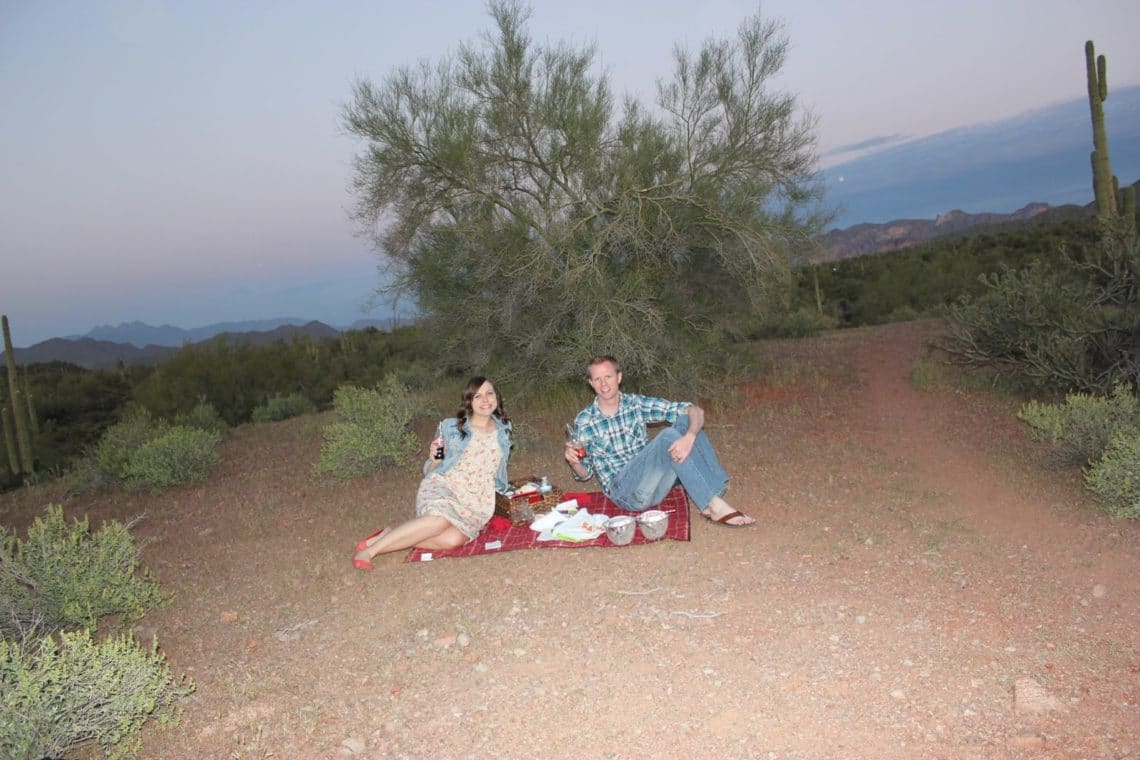 We started off with an appetizer of homemade roasted red pepper hummus and some naan from Trader Joe's. It was amazing! Seriously, making hummus is easy and it's quite a bit better than store-bought- we highly recommend it!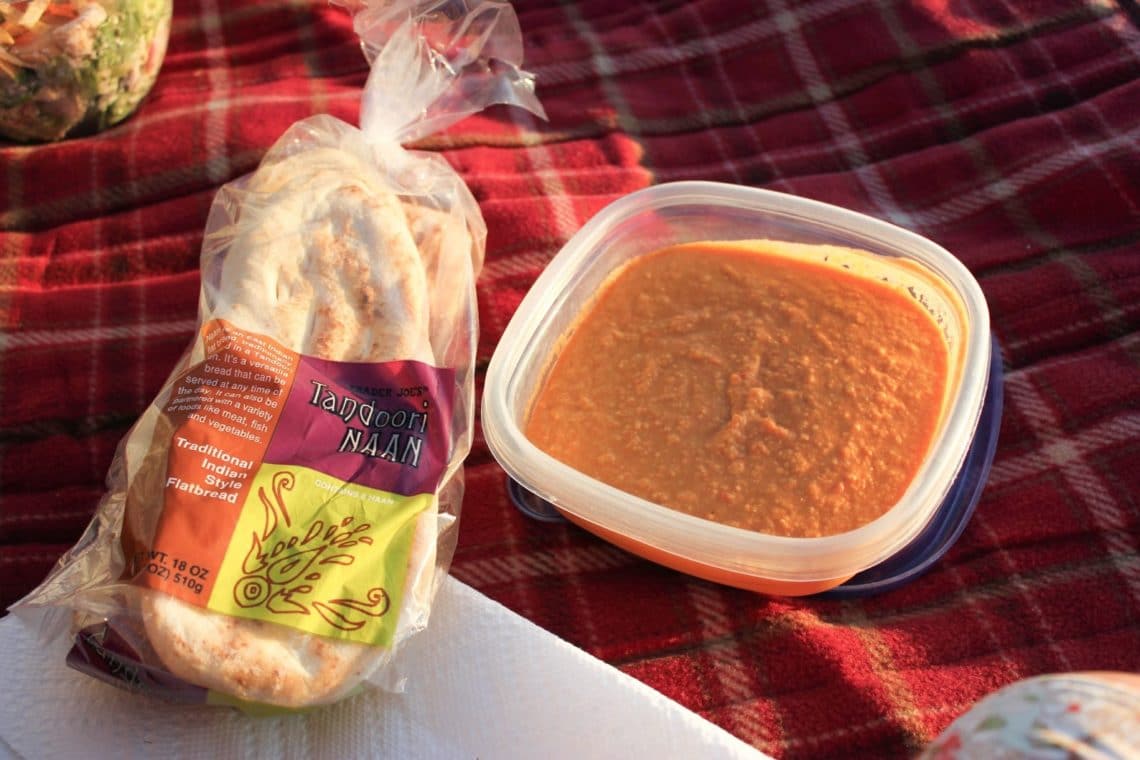 We decided to let someone else take care of the main dish, but wanted something fast, inexpensive, and healthy. This is often a nearly impossible task, but a new restaurant in Gilbert has made it possible! I found Salad-and-Go through my coworker and friend Katie who was invited to their ribbon cutting ceremony after she'd blogged about her excitement for it to open. It was doable to make it on our lunch break one day, so we went and have been back at least once a week ever since- no joke!
Jacob even loves this place! If you're in the East Valley put it on your list of places to try! We can't get enough of the BBQ Ranch Chicken salad, and that's the lucky food that got to come with us to see the scenery on this picnic.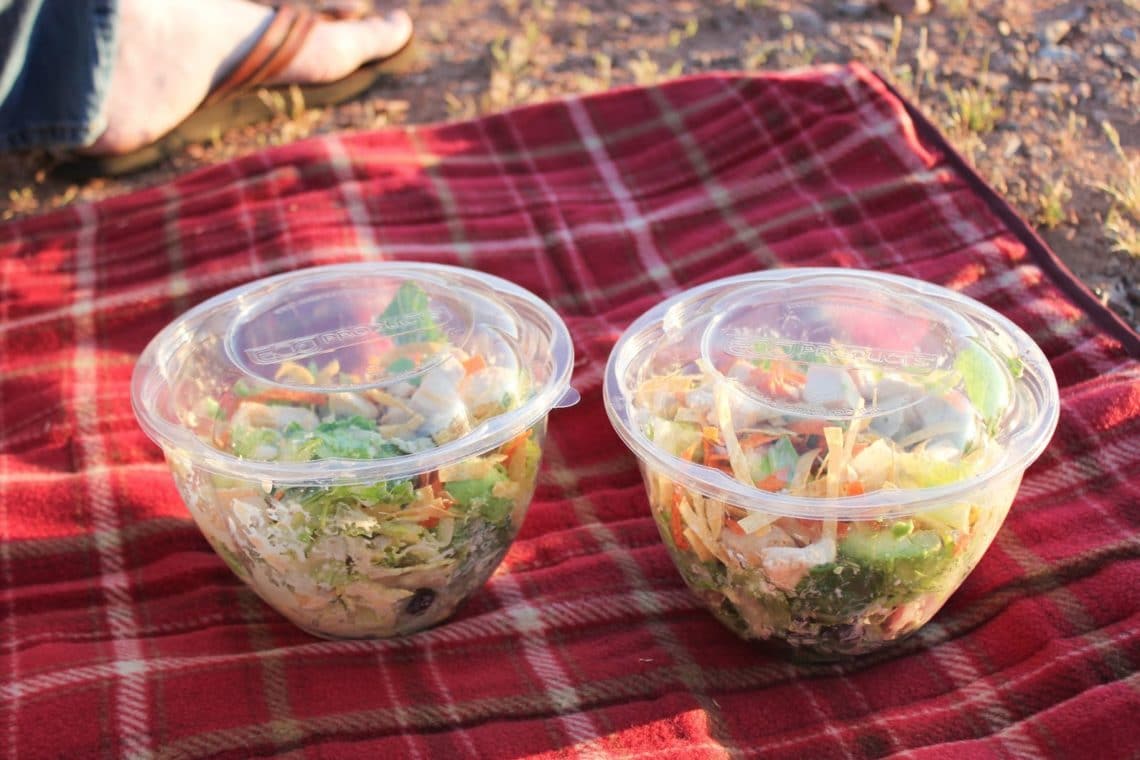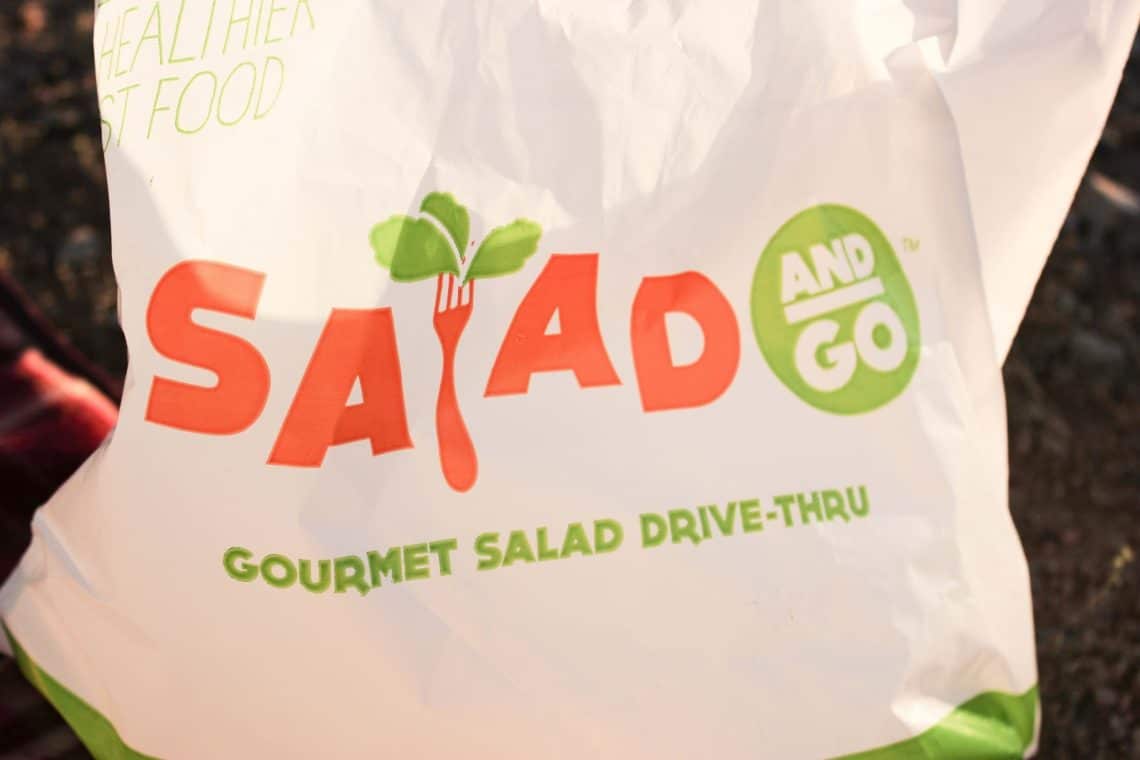 Picnic Date Food
We also made sure to bring two sodas in glass bottles with striped straws, just to make sure there was enough hipster in this date. Cream soda and Coca Cola, can't beat it! Bottled drinks are perfect picnic date food!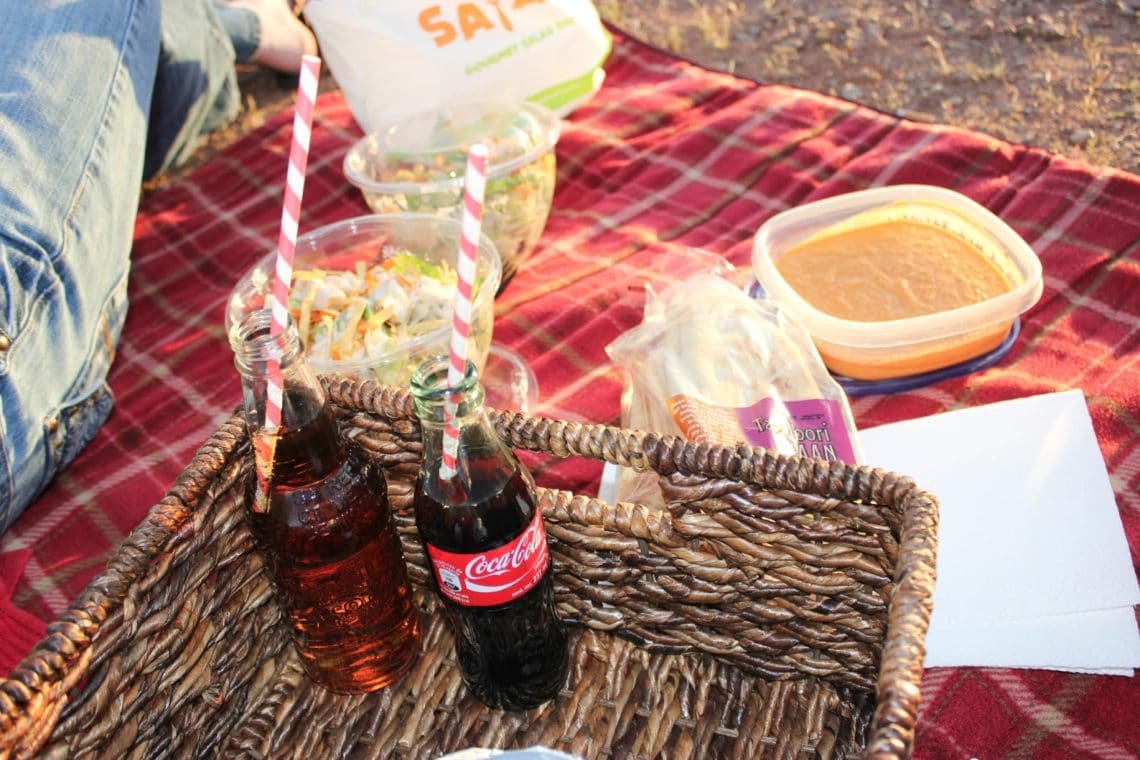 We had some great conversations as we watched the sun setting and we finished our meal. It was romantic, it was secluded, and it was amazing what a remarkable and special experience we could have on a very cheap date!
The best way to use your last 15 minutes of sunlight is definitely with dessert! We added even more hipster to mix and got some mason jars involved, which allowed us to enjoy some chocolate pudding cake baked in a jar. This may just be the perfect way to bring some homemade food on a picnic.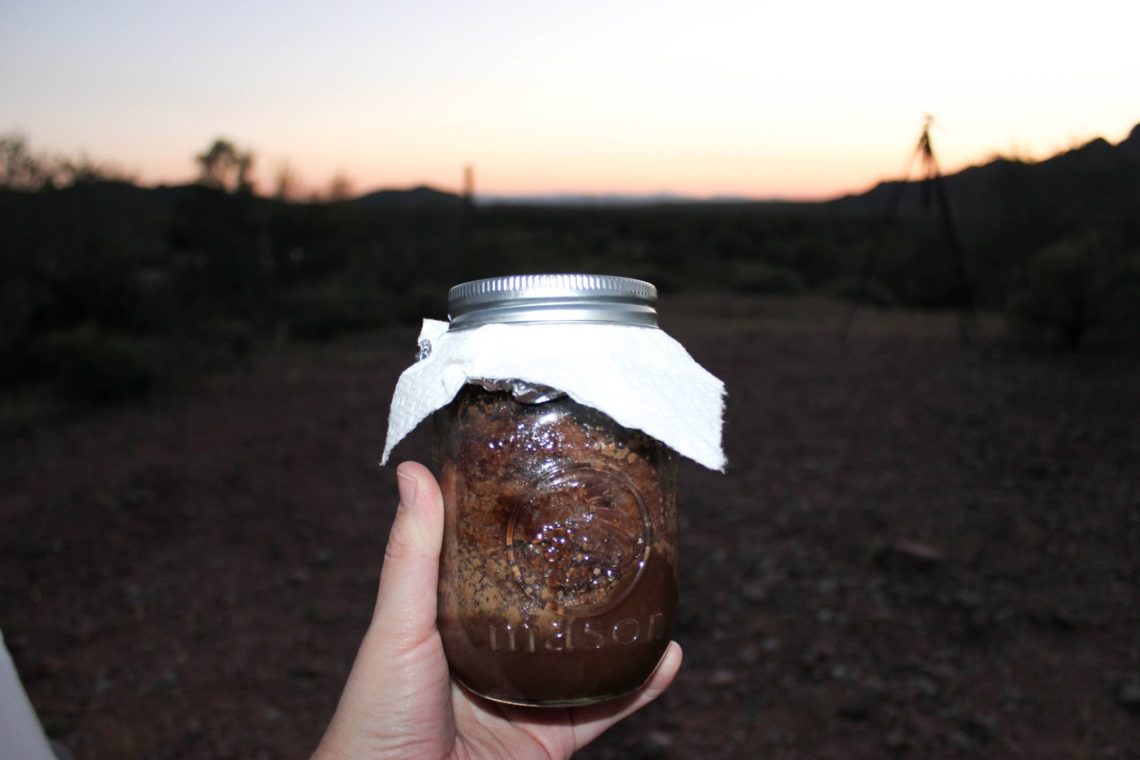 We bought a small container of Blue Bell Homemade Vanilla (best ice cream you can buy!) and packed it in a Ziploc full of ice to enjoy on top of our cake. It worked quite well!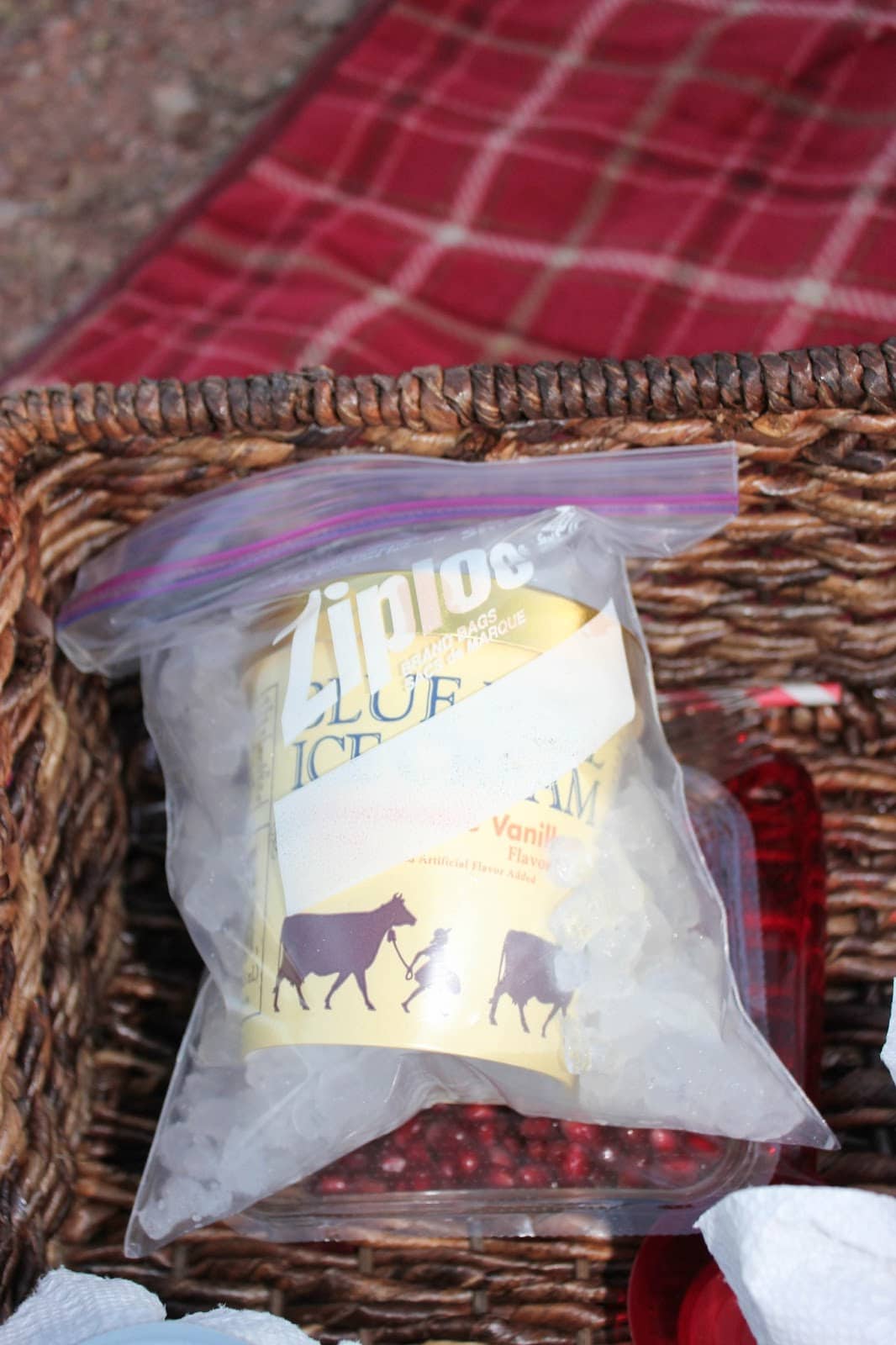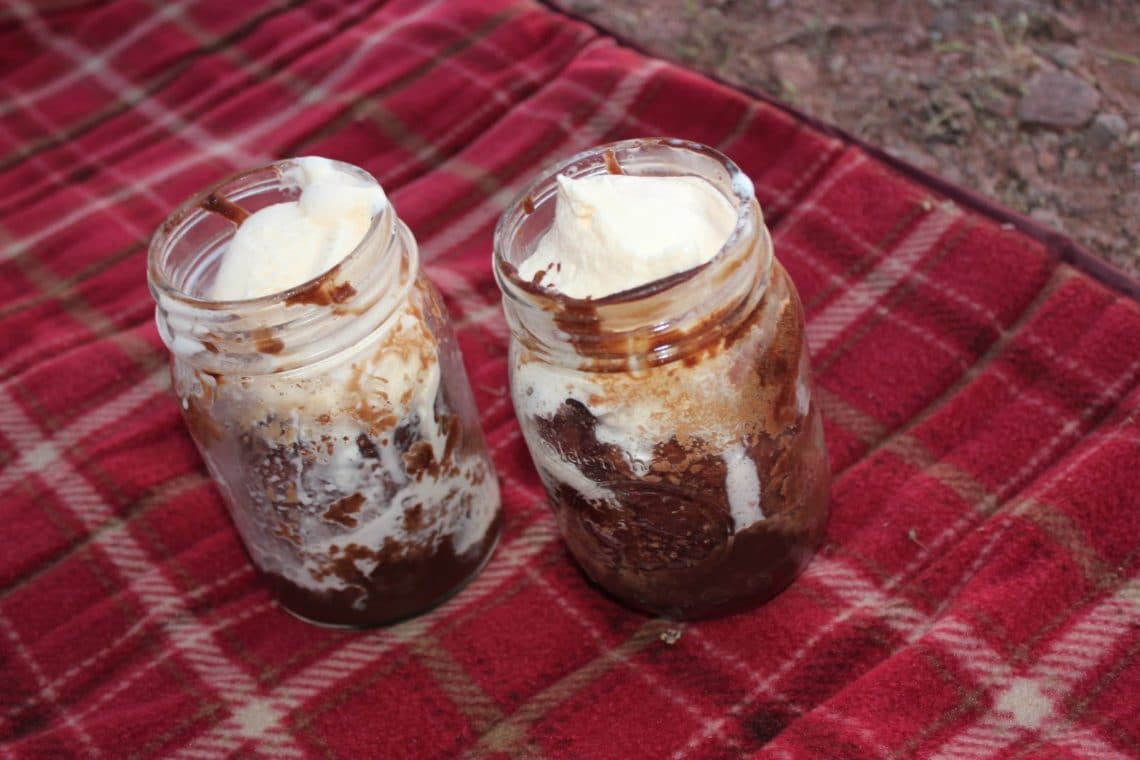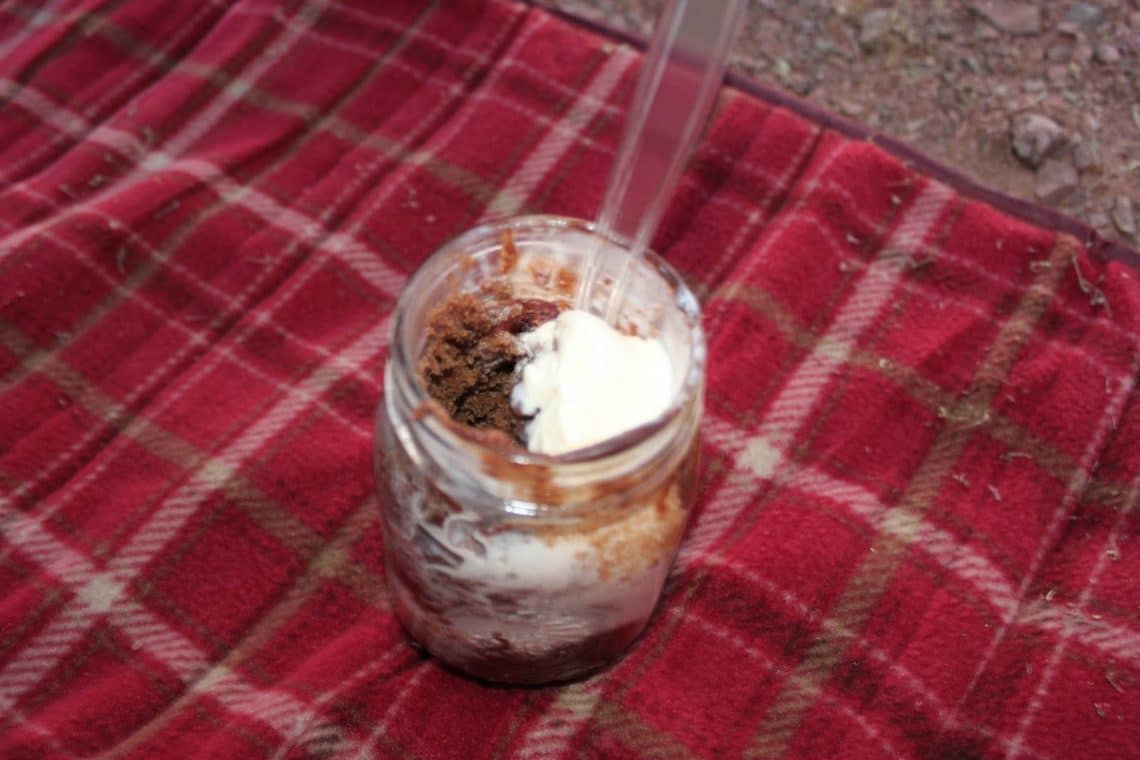 The recipe we used can be found on Pinterest. And, if you want to try another dessert in a jar for your picnic, HERE is a list of 24 other delicious looking ideas.
We had the perfect amount of time to enjoy our food, our scenery, take pics, but we were enjoying being together too much and were sad when the darkness crept in and we knew we had to pack up and start walking down the dark path to the car.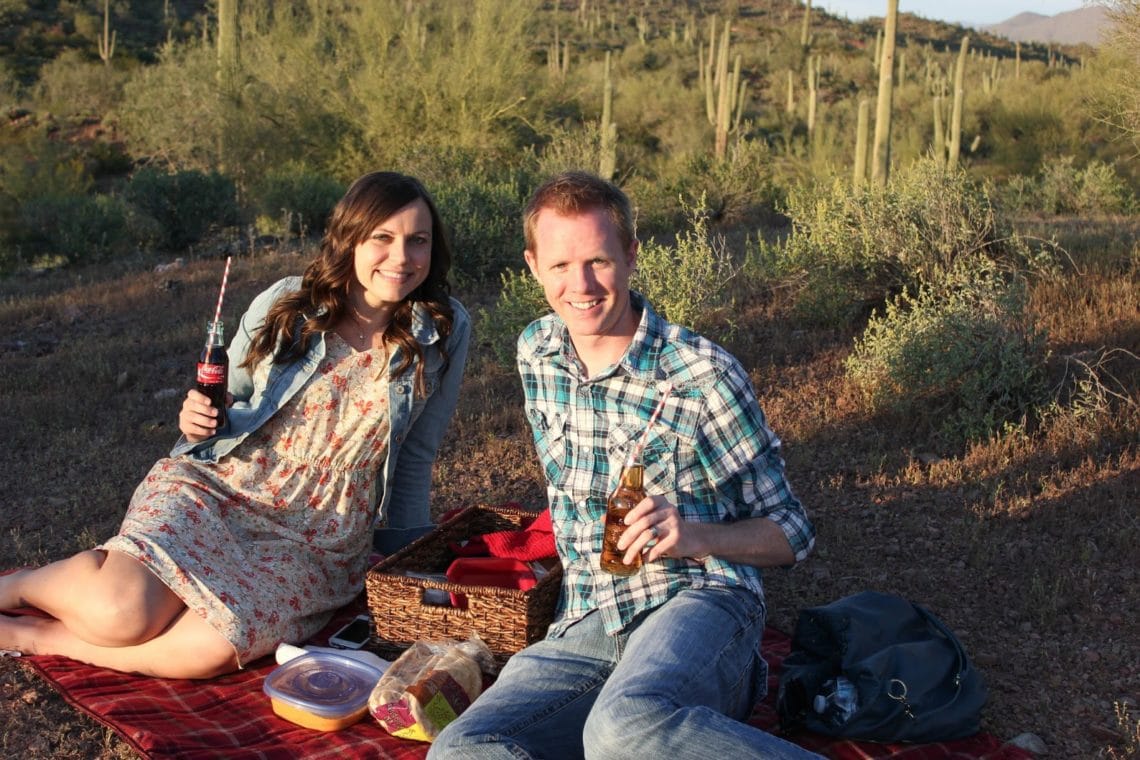 We did, and we just barely beat the too-dark-to-see-five-feet-away darkness that crept in.
Romantic Picnic Date Ideas
But can I tell you something seriously romantic we did before we started our car? Secluded by a hiking trail with the stereo now at our aid, we decided a romantic slow dance in the mountains was in order. There's nothing like a little Ed Sheeran's "Kiss Me" to make sure sparks fly. Try it, I promise it will kick up the romance another notch!
And that my friends is how The Whitings had one their few romantic dates fully basking in Spring, all on the cheap! Stay tuned, we're trying hard to add some more romantic dates to the mix!
Like these cute picnic date ideas? You may love these posts too:
Get 365 Date Ideas!
We want to help you have the best date nights ever! Grab this FREE printable with 365 date ideas, a date for every day of the year so you never run out of ideas!