Vegas Vacation- Phantom of the Opera at The Venetian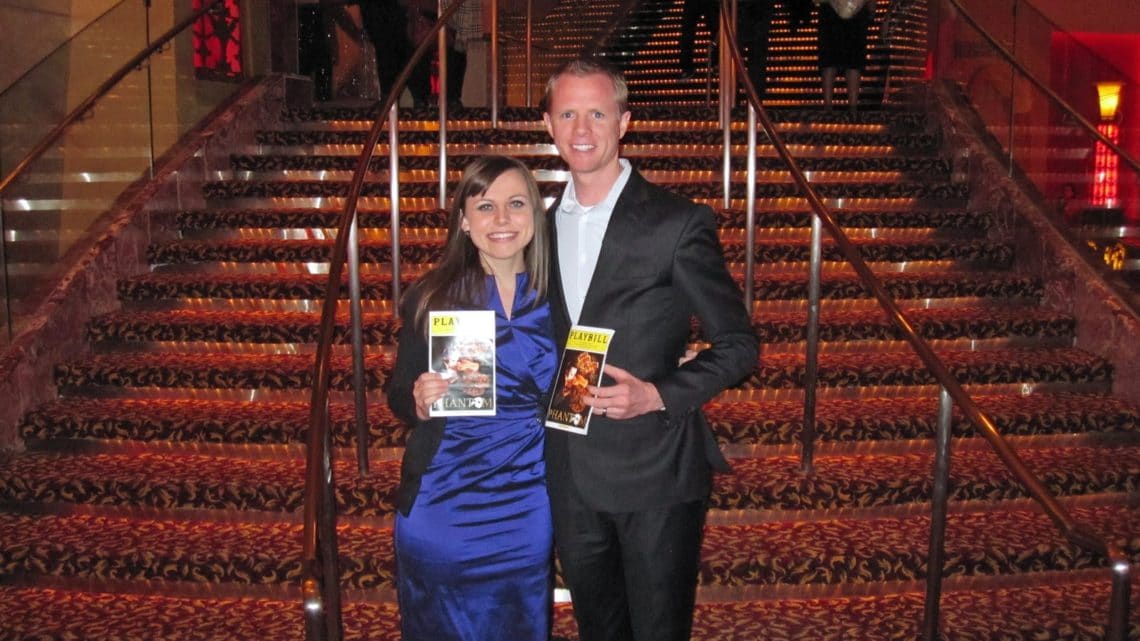 Jacob has never been to a Broadway musical before, and our awesome Vegas local friends tipped us off that Phantom of the Opera was the best show on the strip. When you find half off tickets it's extra hard to turn it down. When we heard it was also Royal and Rachel's first Broadway we decided to big and get Orchestra seats- which really was amazing!
We all agreed it was one amazing show- and probably the best part of Vegas! If you have seen Phantom before you definitely won't be disappointed with The Venetian's version. It's a little shorter, the unnecessary parts are cut out (like um, no keeping hands the level of your eye said over and over again), all the music is the same, and the theater is built specifically for the show with the chandelier dropping almost on the audience, pyrotechnics, and it really does look like you're in an opera house.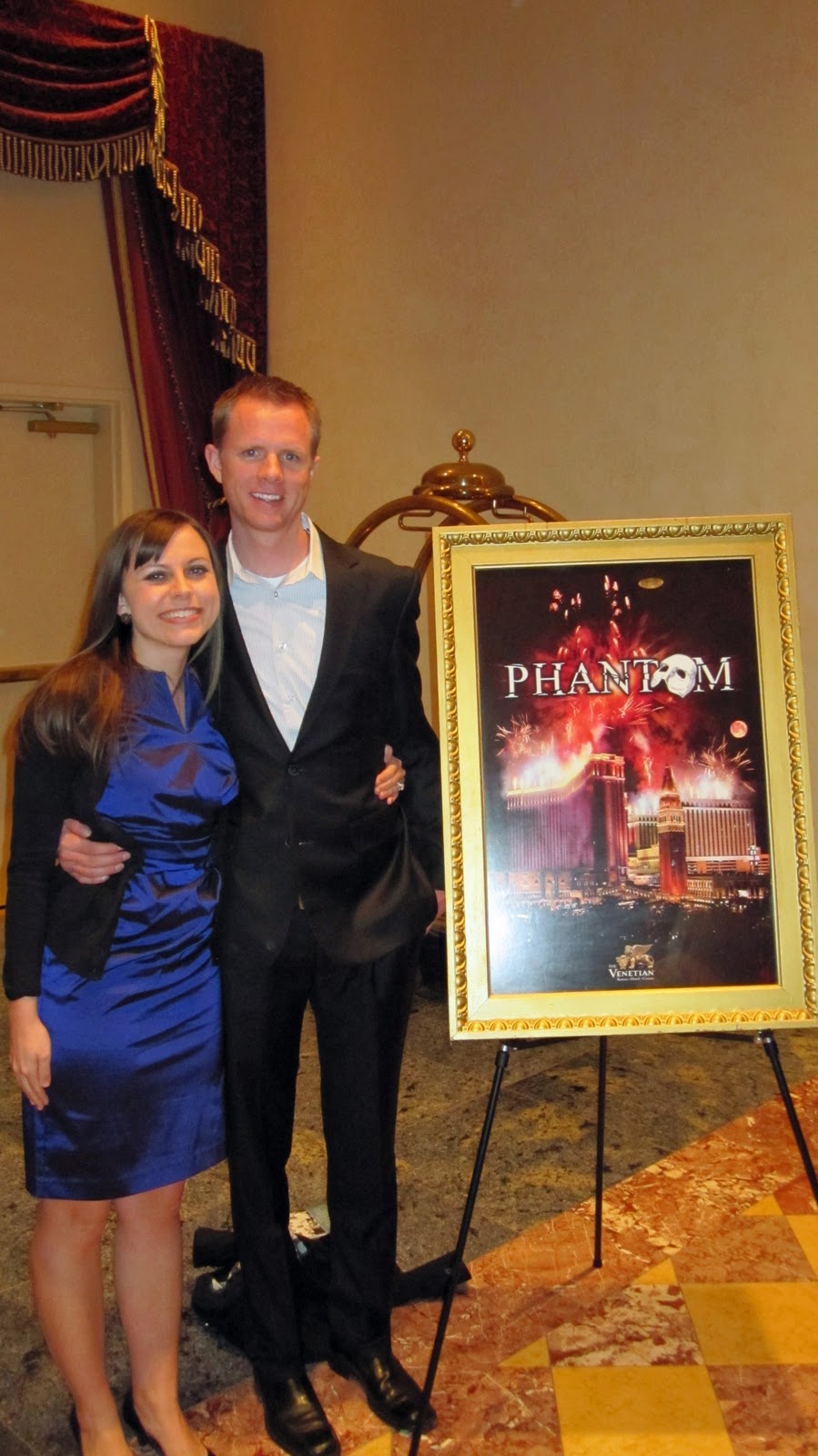 Plus who doesn't like to get fancy now and then and pull out some semi-formal clothes for a nice date?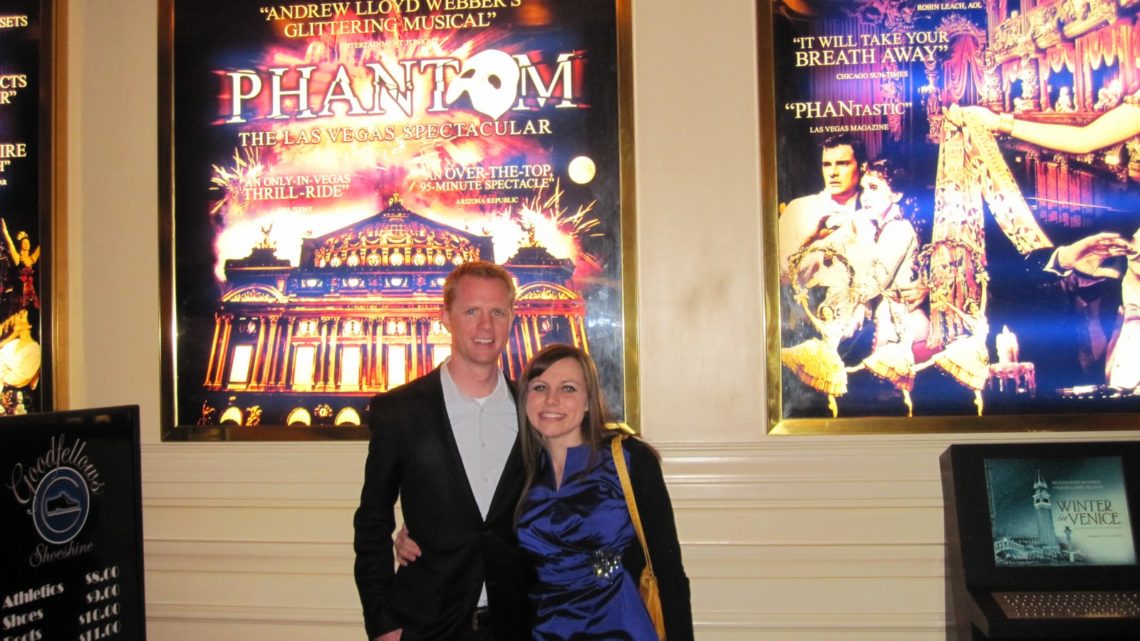 This version was even more fun than the traveling shows (in Camille's opinion) with amazing talent that only shows that stay put and rotate cast can offer. If you're in Vegas, put this one on your list!
We also enjoyed watching the Bellagio fountains after the show. If you want to avoid all the smut of Vegas going straight to a theater and then going through the Bellagio will help you avoid most. And really, who doesn't love watching something like this to end a very romantic and practically perfect day?
[youtube http://www.youtube.com/watch?v=ZvP79a5mGnI]
Get 365 Date Ideas!
We want to help you have the best date nights ever! Grab this FREE printable with 365 date ideas, a date for every day of the year so you never run out of ideas!