Street Eats Food Truck Festival (Tyler Florence + Food Network =Hard to Resist)
Date Info:
Food Truck Festival
Price: $12 per ticket plus cost of food (Look for Groupon for BYOG free) I'd plan $40
Location: Talking Sticks Field, AZ in February or March
Website:
Street Eats Food Truck Festival
When we heard about the Street Eats Food Truck Festival with Tyler Florence was coming to Phoenix, we both perked right up!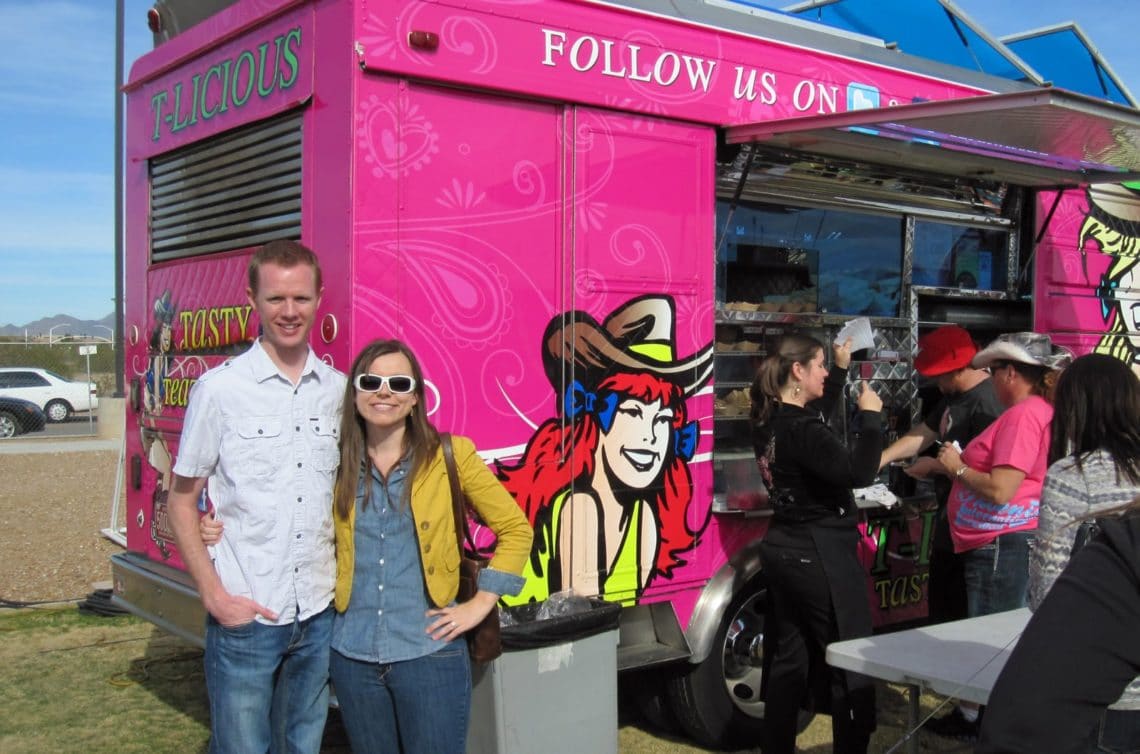 If you haven't heard, food trucks have had a serious makeover the last couple years to include some pretty awesome and even gourmet food. For two foodies anything Food Network featured also seems to get our attention!
So we did what any foodies with love for Tyler Florence would do and purchased tickets well in advance, contacted our favorite foodie friends, and headed over for a unique date!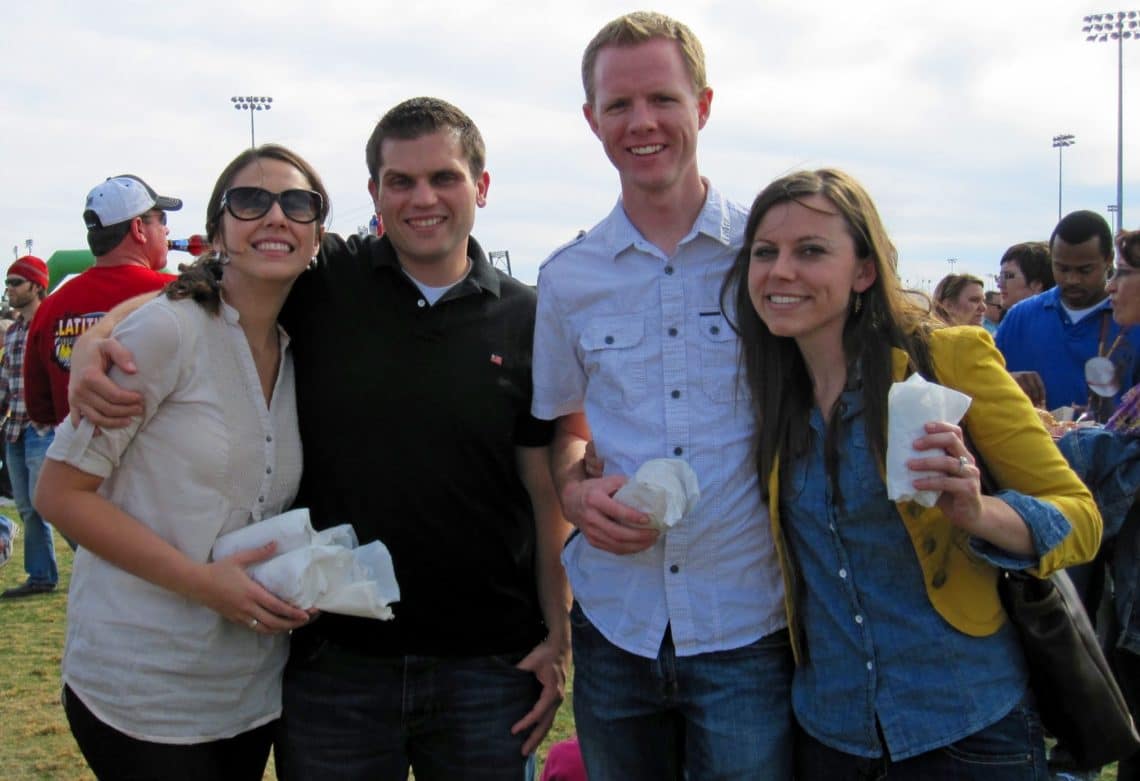 We went very excited to try many new foods. Have to admit, it was a little crazy with how oversold and crowded it was. However, we braved the lines that took about 2 hours per truck,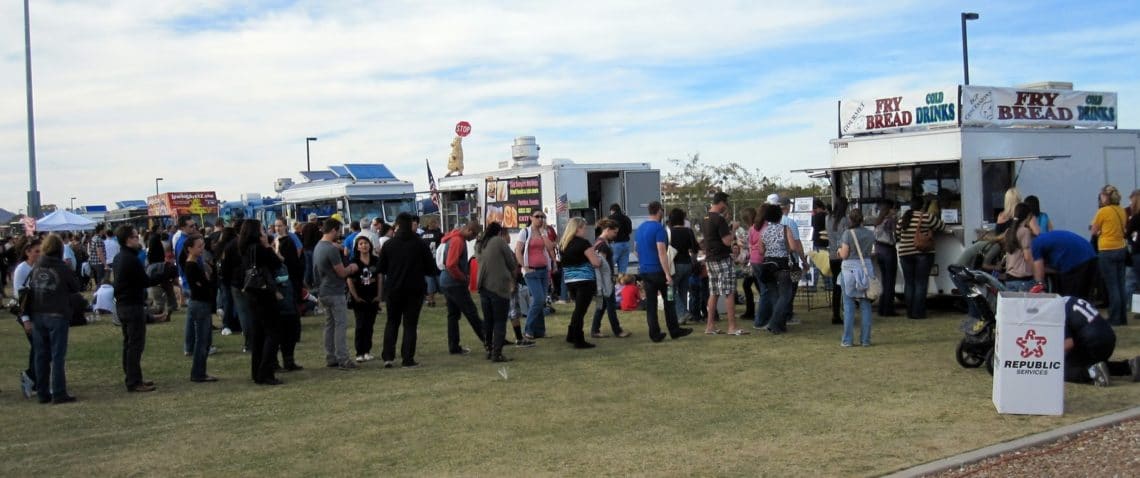 Spent some quality time hearing of wedding plans for John and Marisel, and got really excited when we were in range of menus and ordering!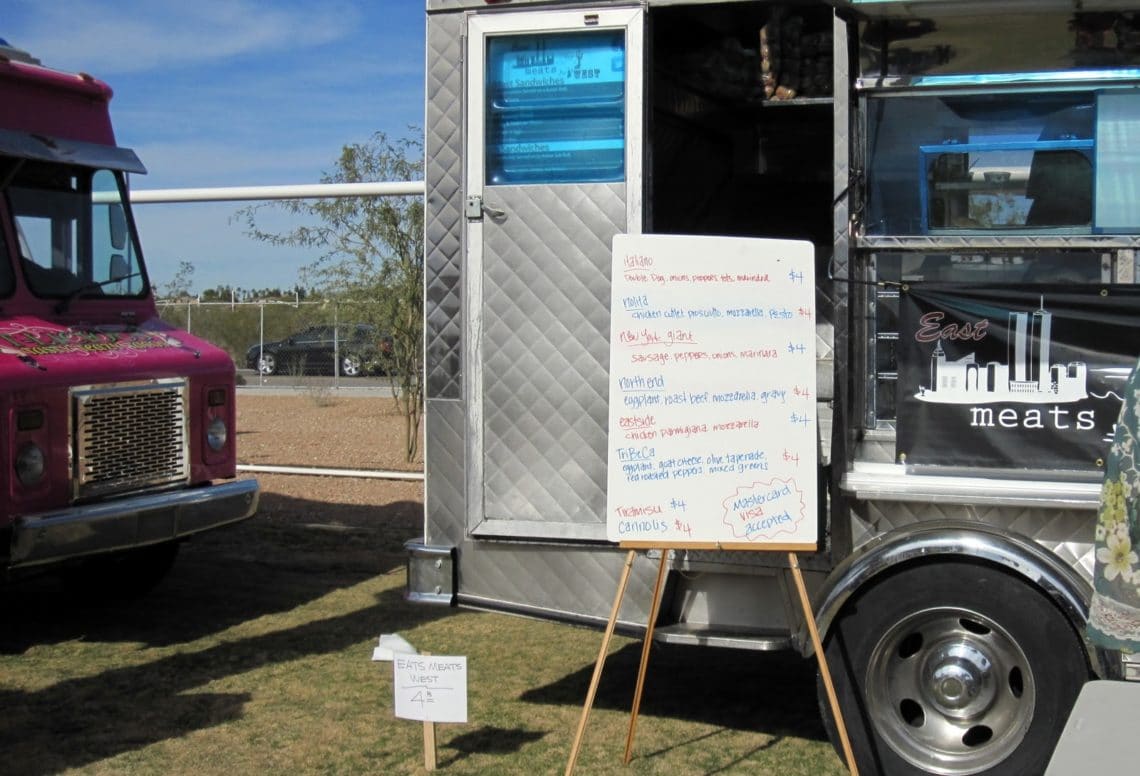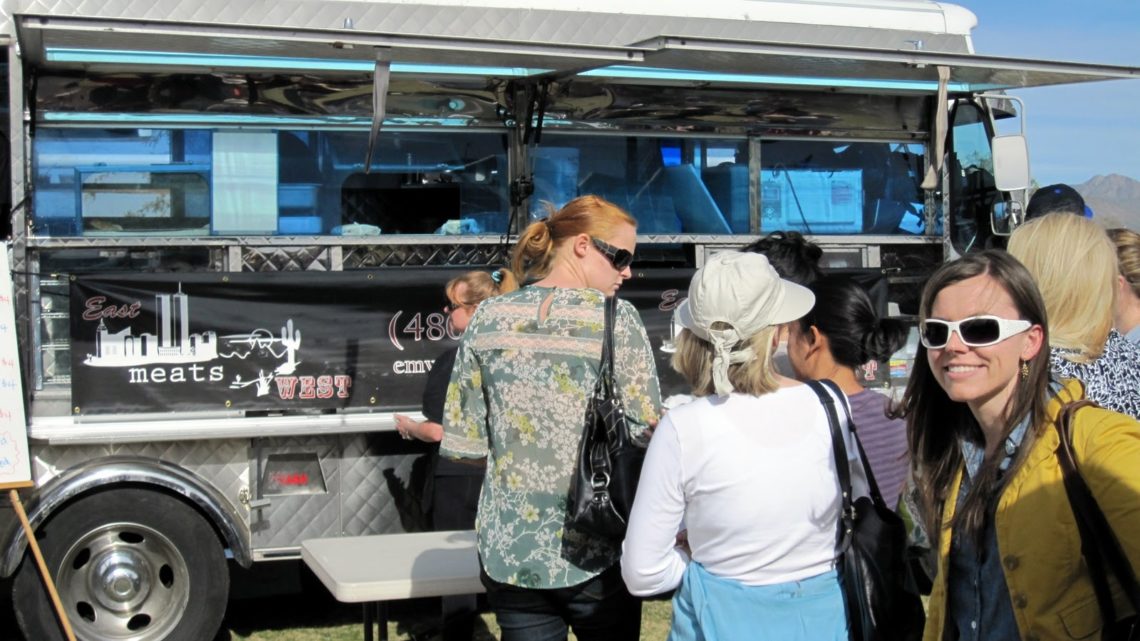 And found our reward in the best sandwich, some amazing tacos, and truly remarkable ice cream!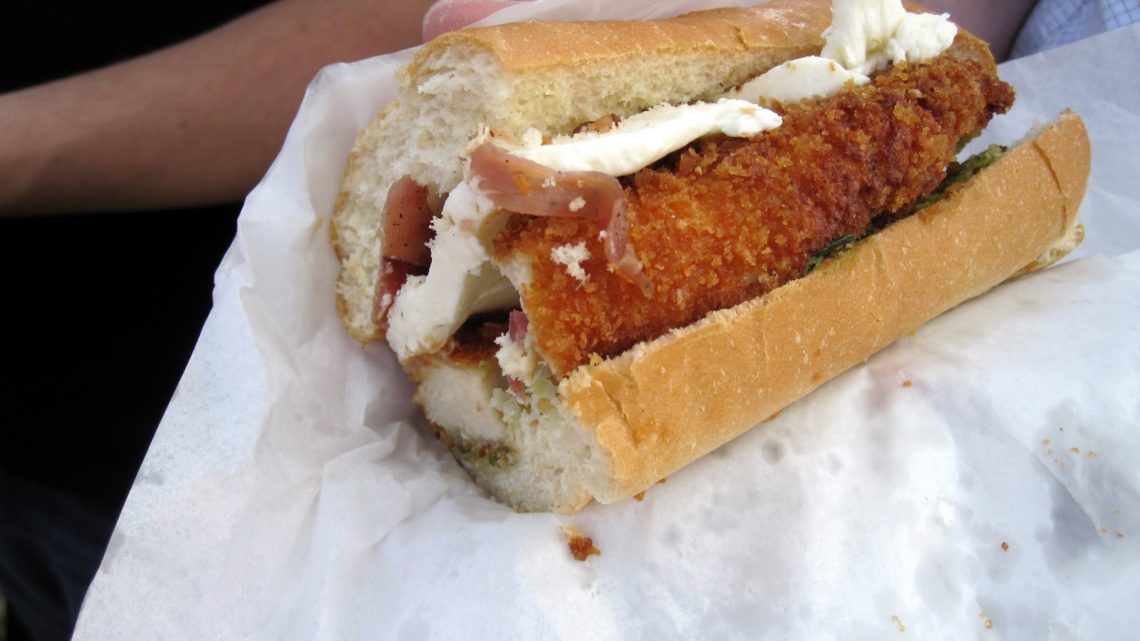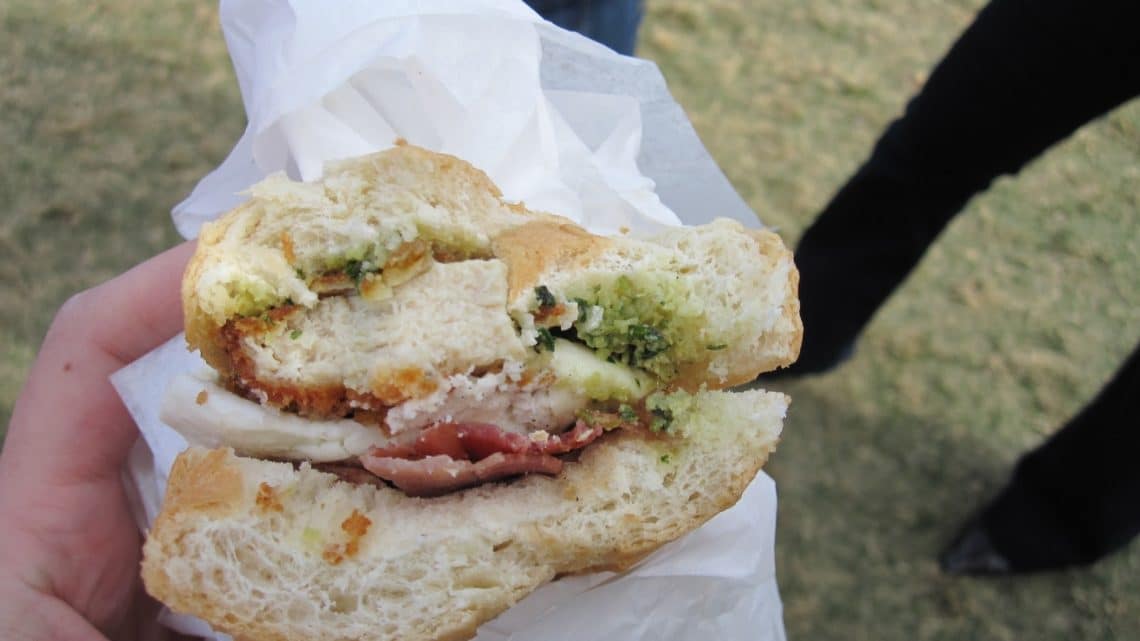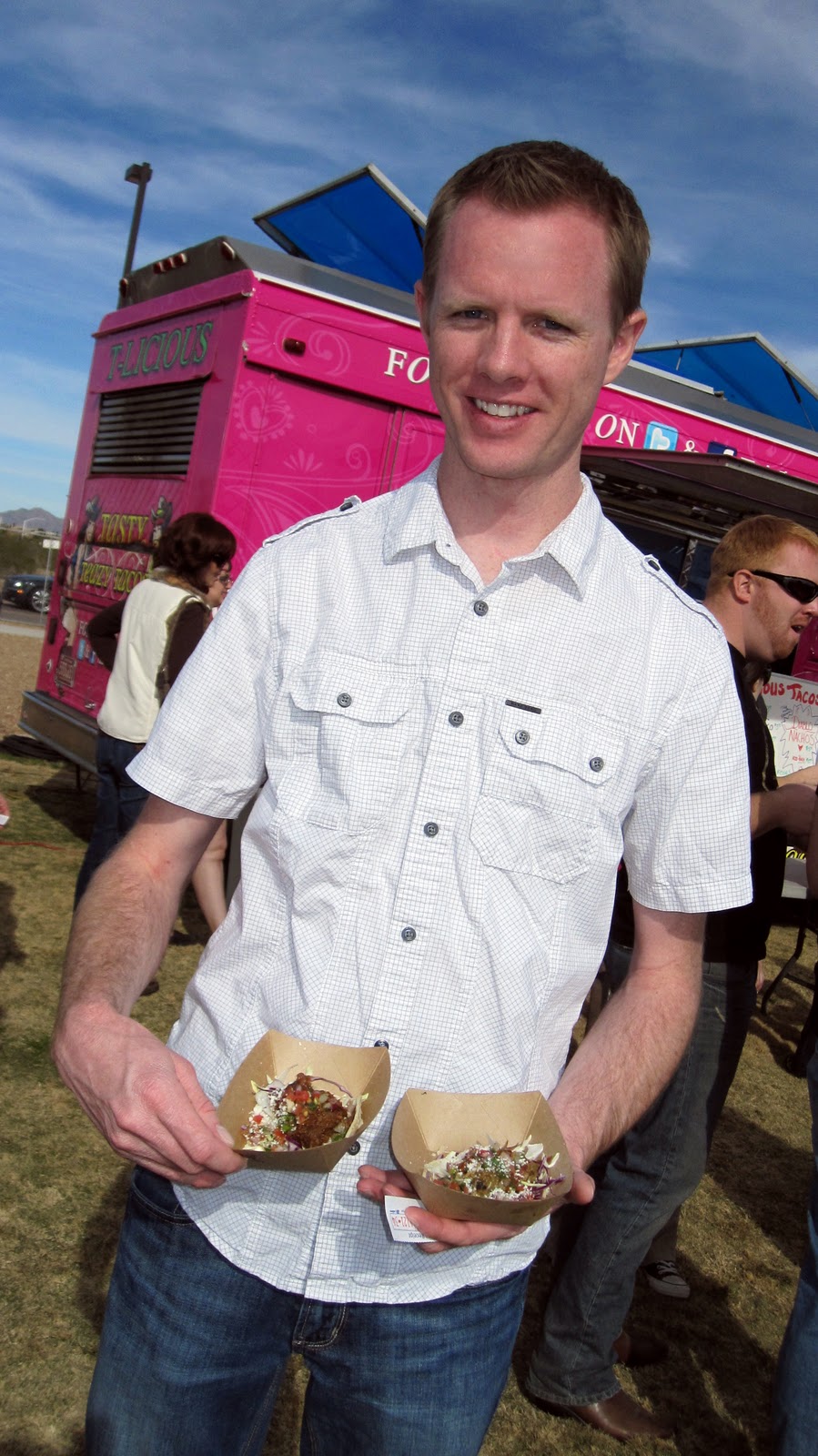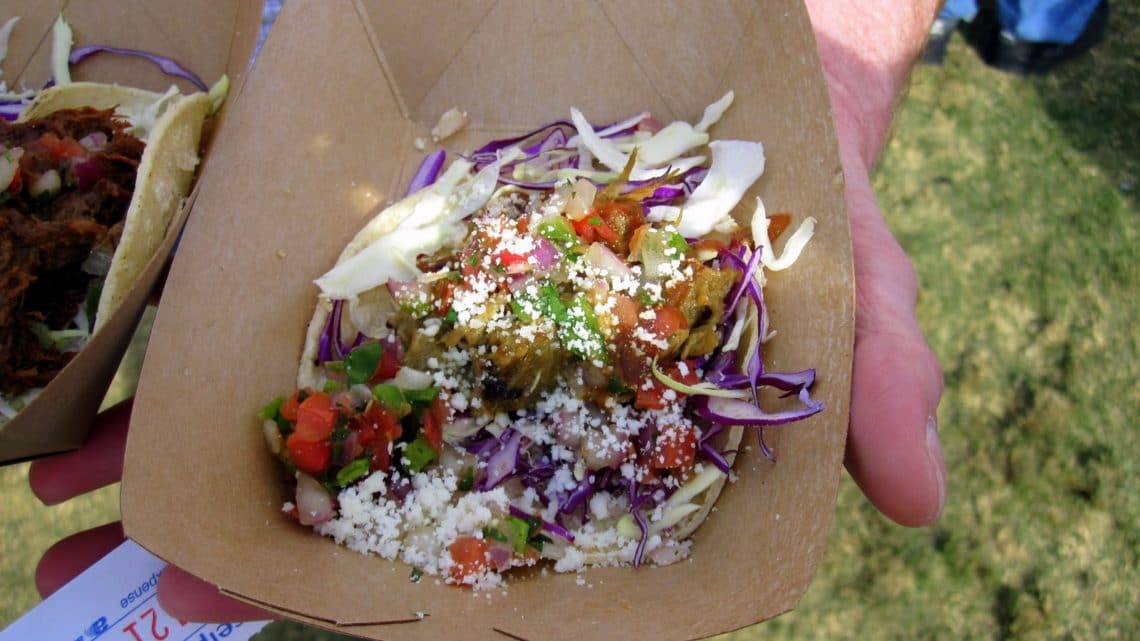 And next year, we'll be sure to get there early to beat out the crowd and try even more amazing goodness from a truck!
Get 365 Date Ideas!
We want to help you have the best date nights ever! Grab this FREE printable with 365 date ideas, a date for every day of the year so you never run out of ideas!