Mini-Golf and Avoiding Eating Arsenic
Remember on our
Sunset Picnic
post how I mentioned we essentially make the outdoors a part of every March and April dates before it gets too hot? Well we recently enjoyed a night of mini-golf on a perfect evening.
Before we headed to an Arizona gem of a place to eat called Cornish Pasty. I'm just gonna admit upfront, I like to read the menu, the story, and history of restaurants. So let me tell you what a pasty is and why this place is so cool. It's an English tradition that women who stayed home would send their miner husbands off to work with a pasty for lunch. A pasty is essentially a calzone with an extra thick area of the bread that is formed into a crimped edge. That braid/crimp acts as a handle, so you can pick up your pasty by the braid, eat the pasty with your dirty hands that contains arsenic from the mine, and then toss the braid so you don't ingest arsenic. Clever huh? We ate our braids, due to no mining taking place before dinner, but enjoyed how pretty they are before doing so.
They have almost 40 different kinds to choose from, and any flavor you may be in the mood for. Seriously, Thanksgiving in a pasty, tikki masala, Greek, carne asada- you name it, they have it!
We love the Royal (like a cheeseburger and fries), and the Chicken Alfredo.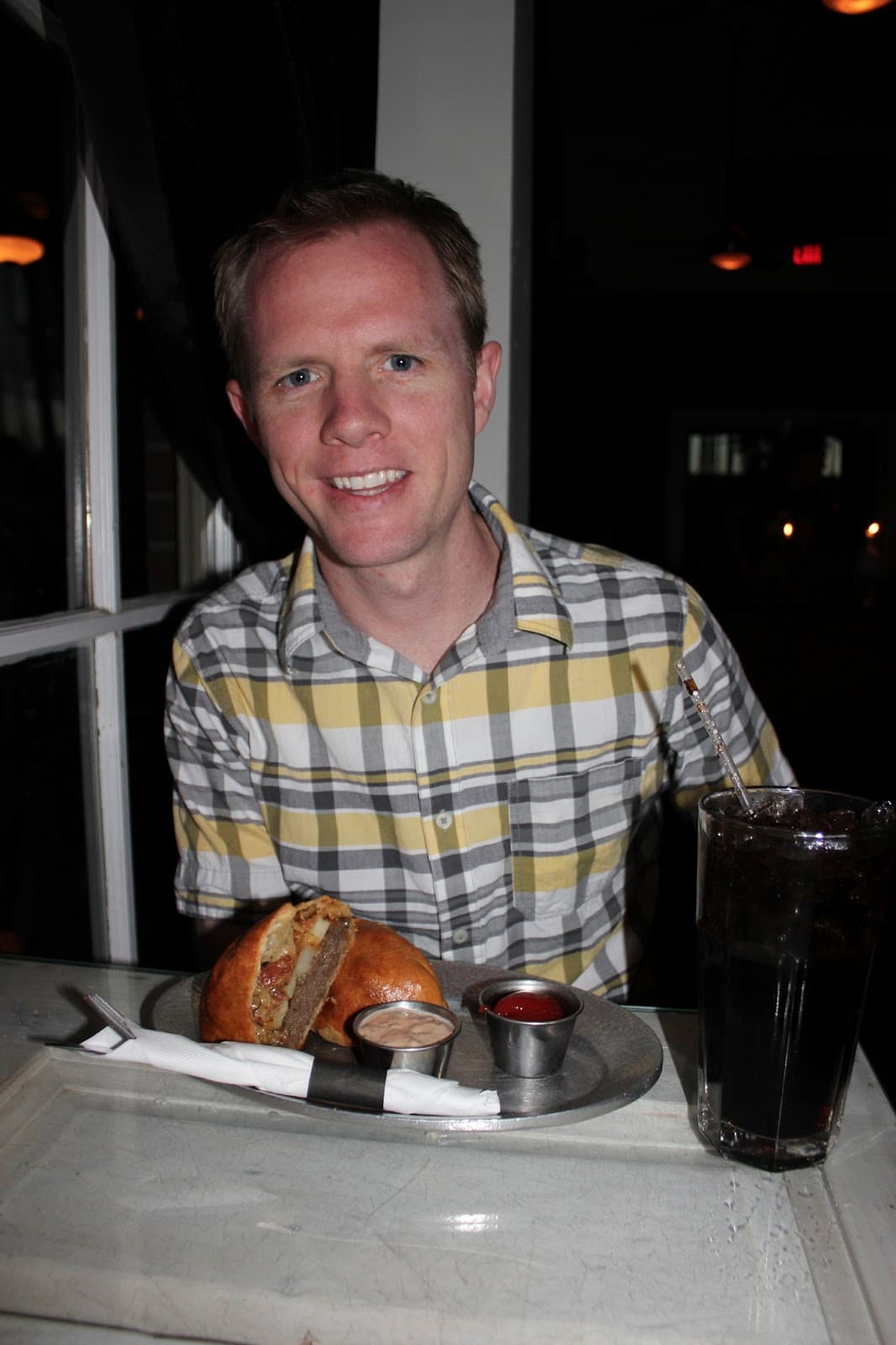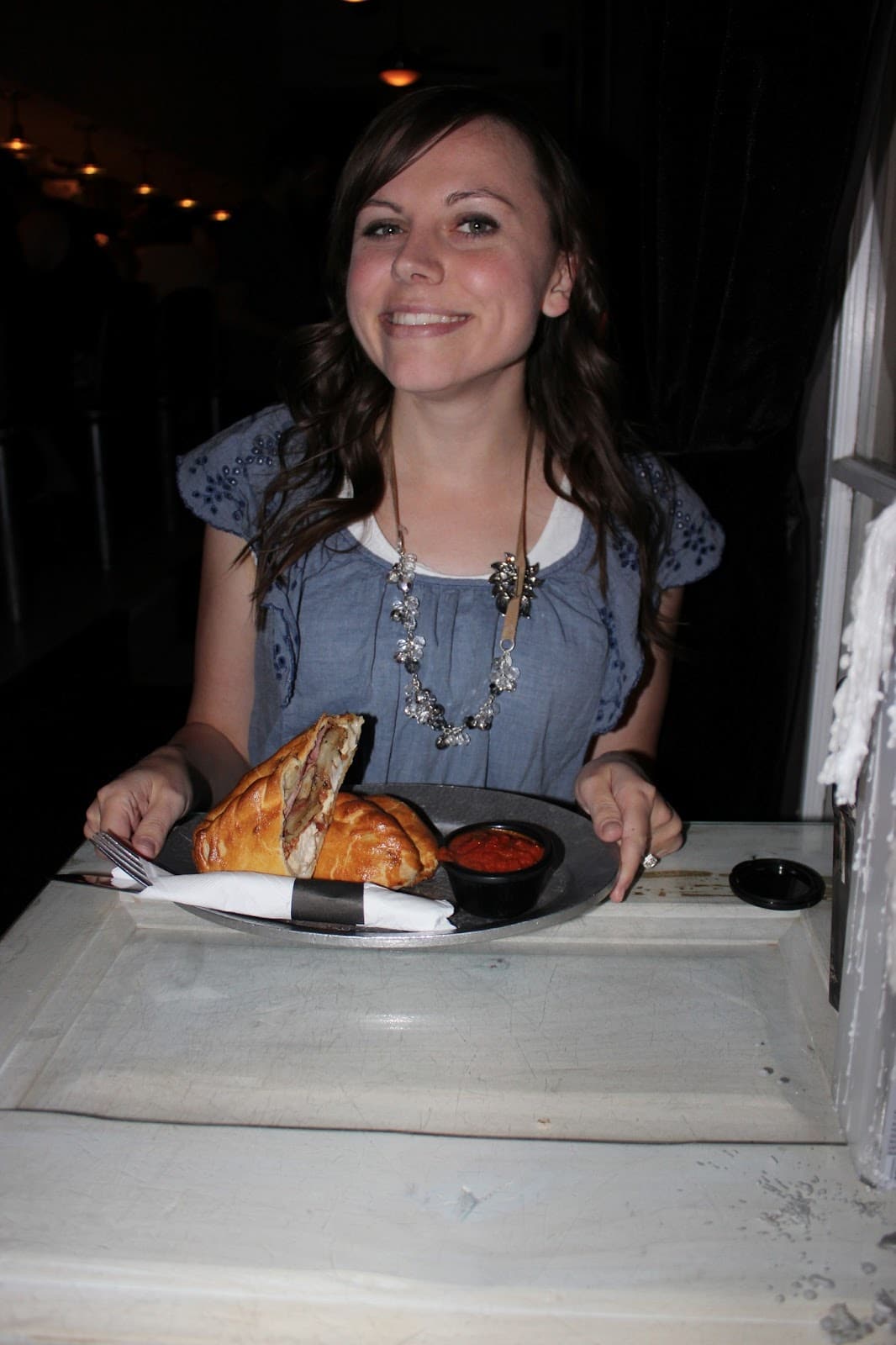 Such a fun place to go, and such cool atmosphere using old alcohol bottles as candle holders. Definitely hit one of their locations up if you're ever in AZ (or Vegas, they are opening one there too)!
We then headed over to Golfland very full, but very ready to play!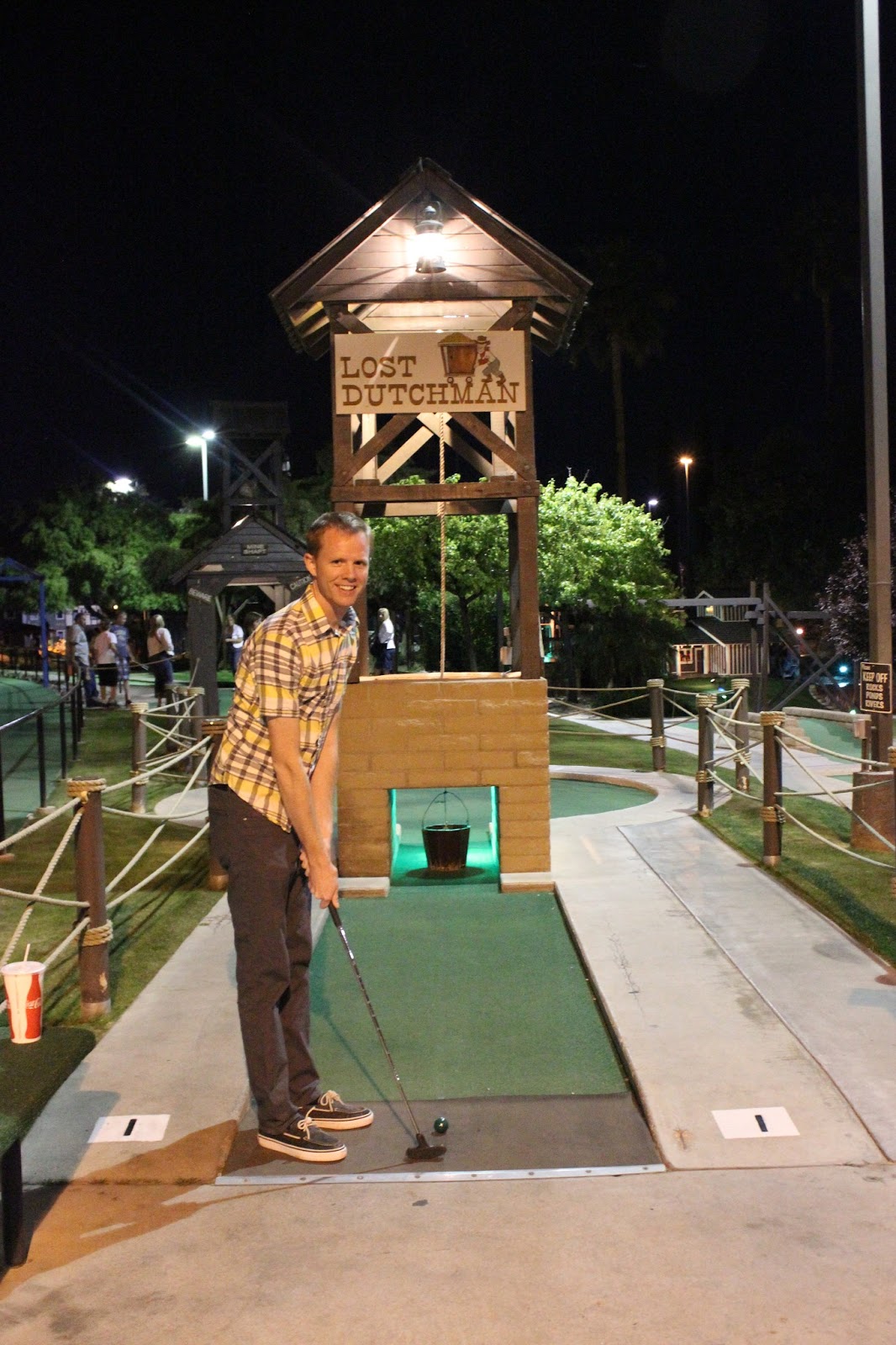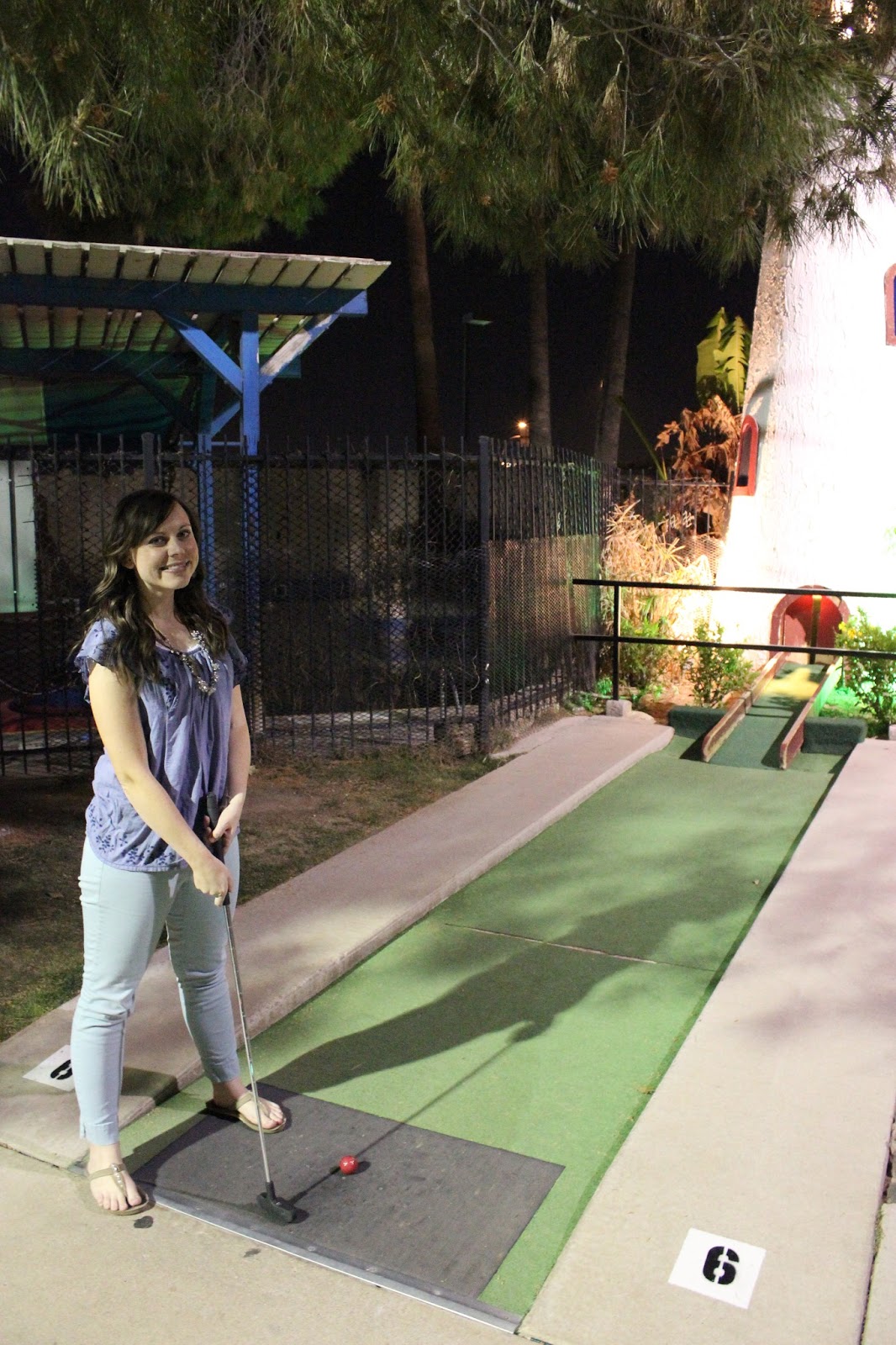 I don't think I'll ever beat this boy at anything, but at least the lady ahead of us who lost her ball made me feel better about my ability to find an extra and save her game. That's almost as good as winning, and maybe someday my day will come.
Thank you great weather for a very fun date, we're going to miss you!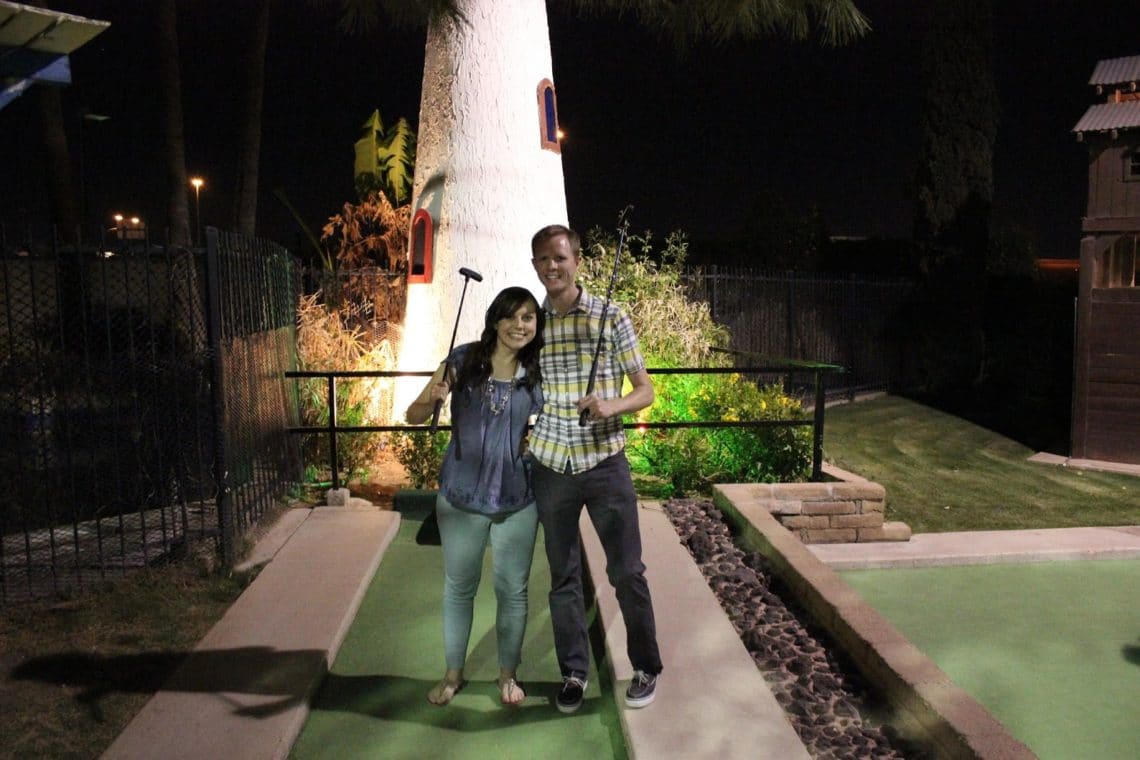 Get 365 Date Ideas!
We want to help you have the best date nights ever! Grab this FREE printable with 365 date ideas, a date for every day of the year so you never run out of ideas!