Miniature Golfing Date Night
A classic date night idea is to take your date to your local mini-golf course! Here are some reasons we think you'll love a miniature golf date night!
Remember on our
Sunset Picnic
post how I mentioned we essentially make an
outdoor date idea
is a part of every March and April date before it gets too hot? Well, we recently enjoyed a night of mini-golf on a perfect evening.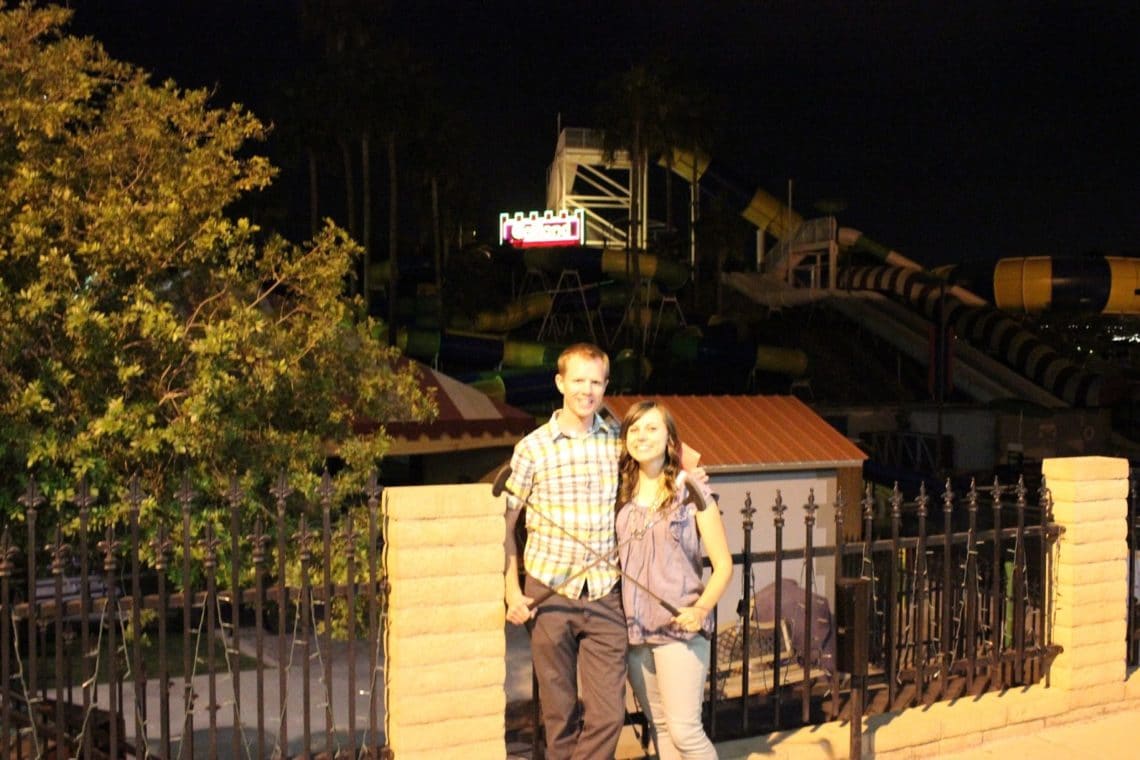 Cornish Pasty Dinner
Before we headed to an Arizona gem of a place to eat called Cornish Pasty. I'm just gonna admit upfront, I like to read the menu, the story, and history of restaurants. So let me tell you what a pasty is and why this place is so cool.
It's an English tradition that women who stayed home would send their miner husbands off to work with a pasty for lunch. A pasty is essentially a calzone with an extra thick area of the bread that is formed into a crimped edge. That braid/crimp acts as a handle, so you can pick up your pasty by the braid, eat the pasty with your dirty hands that contains arsenic from the mine, and then toss the braid so you don't ingest arsenic. Clever huh? We ate our braids, due to no mining taking place before dinner, but enjoyed how pretty they are before doing so.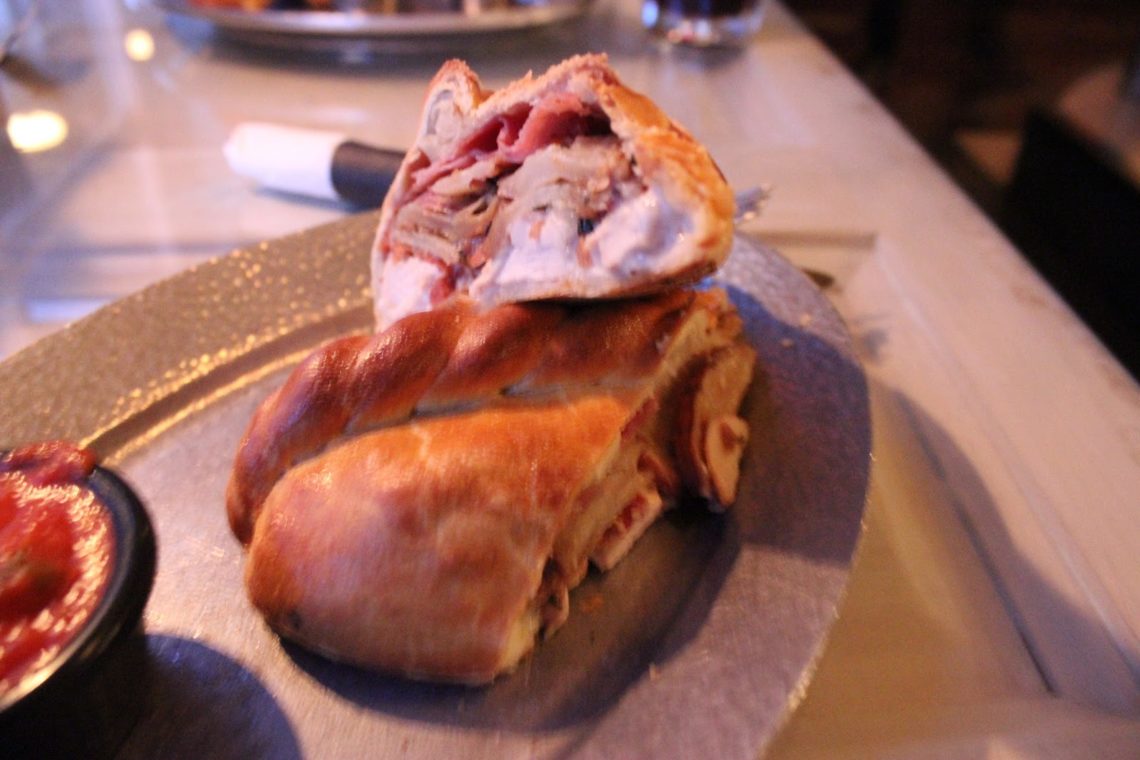 They have almost 40 different kinds to choose from, and any flavor you may be in the mood for. Seriously, Thanksgiving in a pasty, tikki masala, Greek, carne asada- you name it, they have it!
We love the Royal (like a cheeseburger and fries), and the Chicken Alfredo.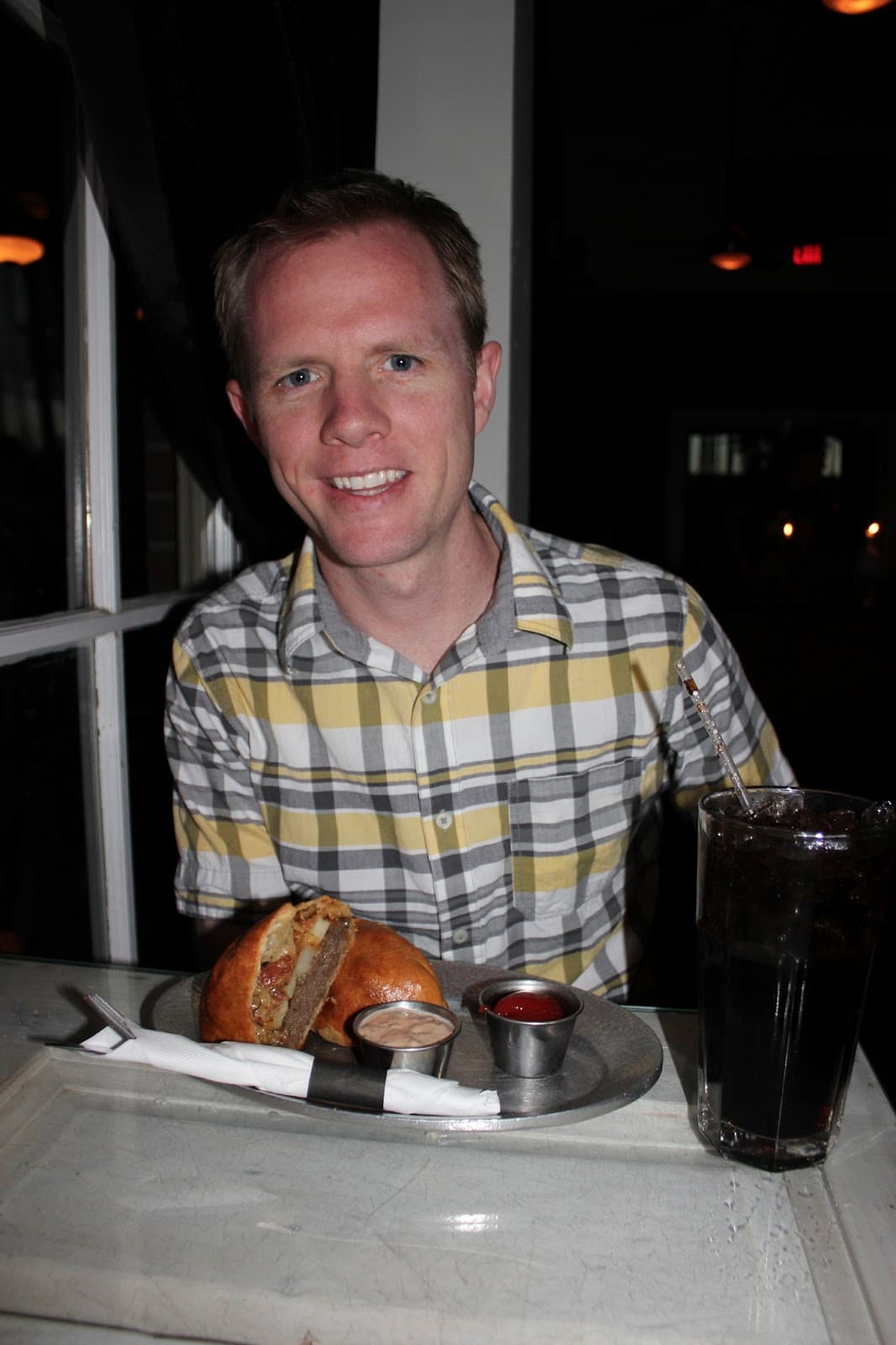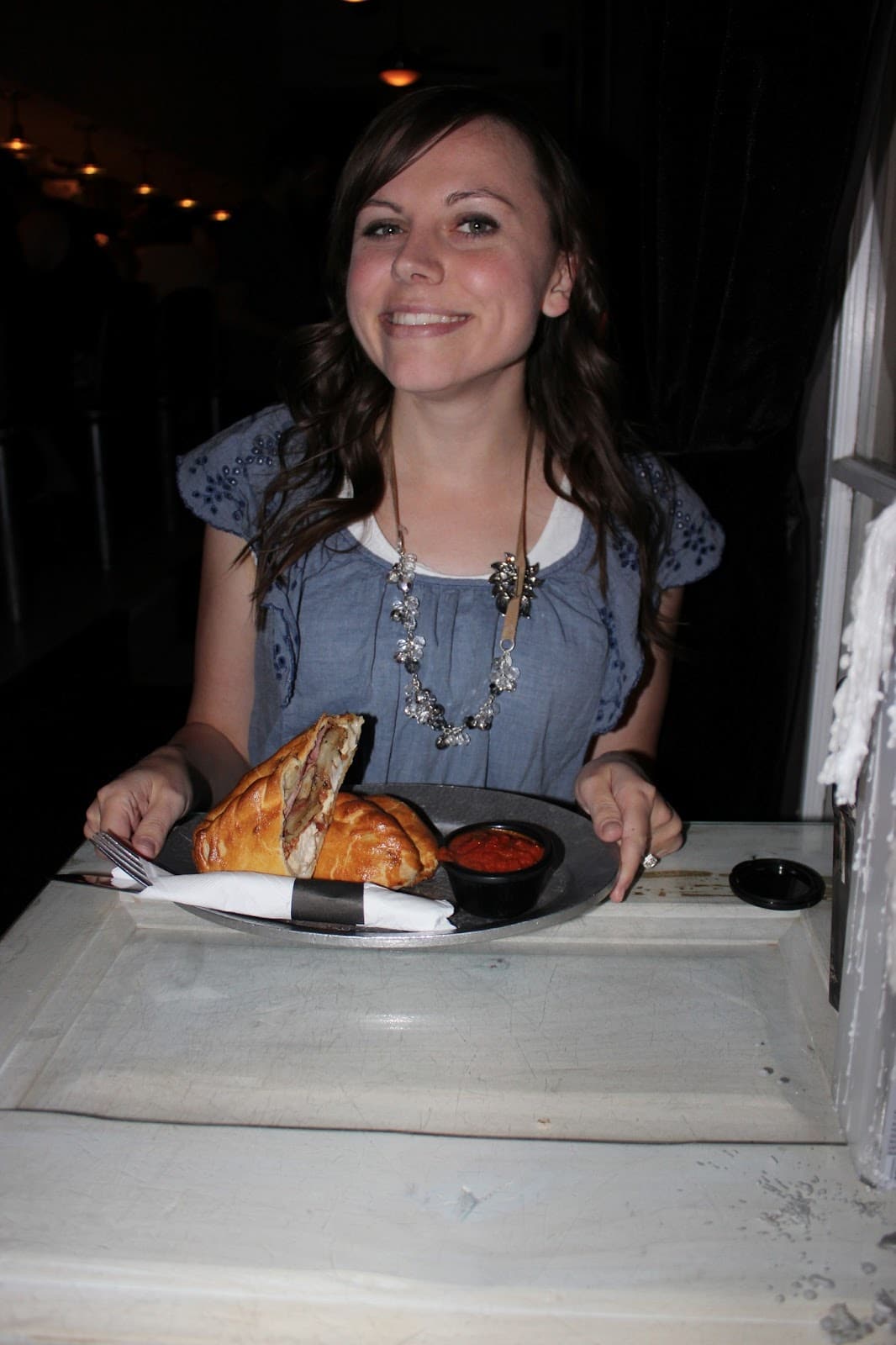 Such a fun place to go, and such cool atmosphere using old alcohol bottles as candle holders. Definitely hit one of their locations up if you're ever in AZ!
We then headed over to Golfland very full, but very ready to play!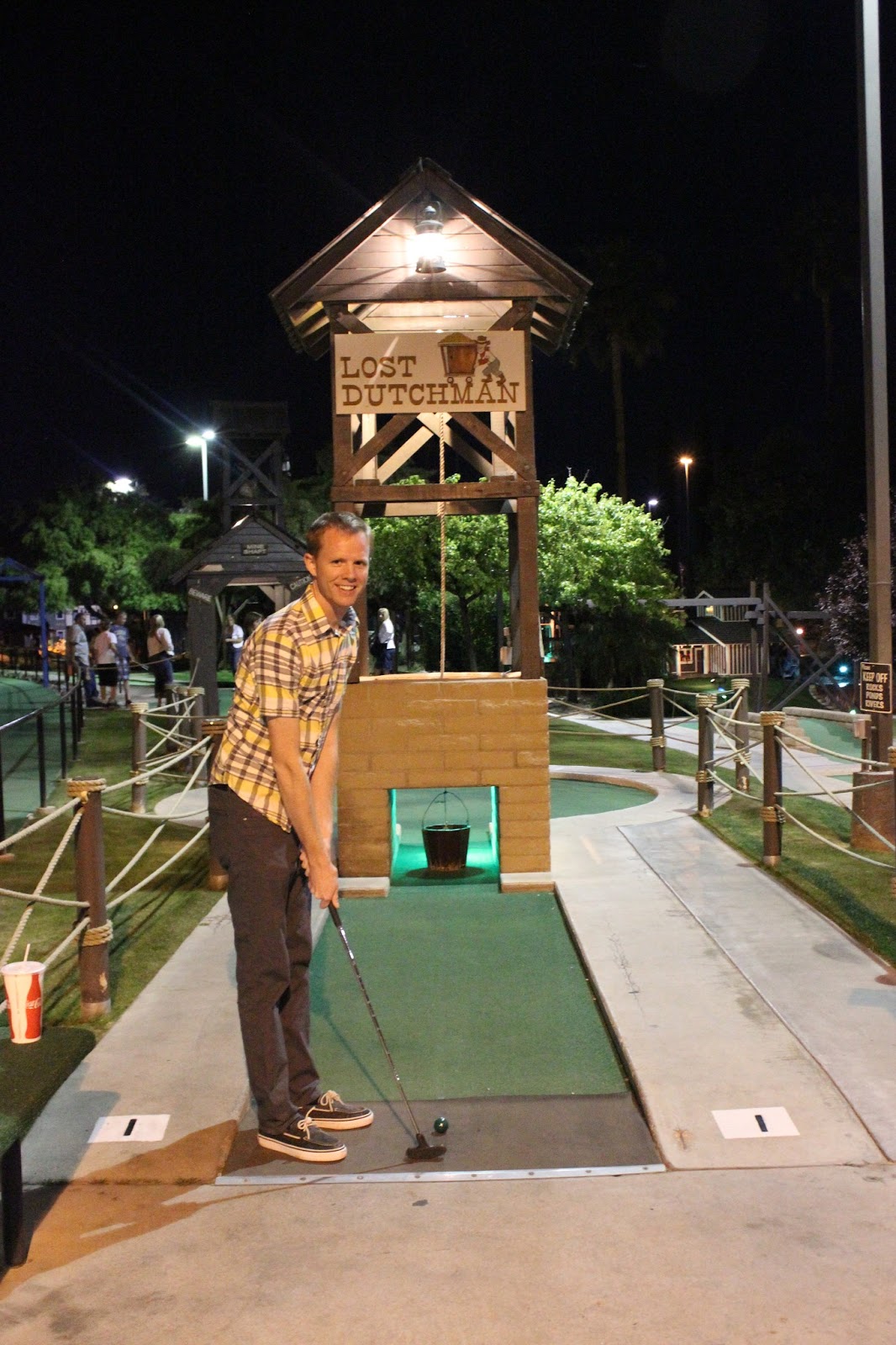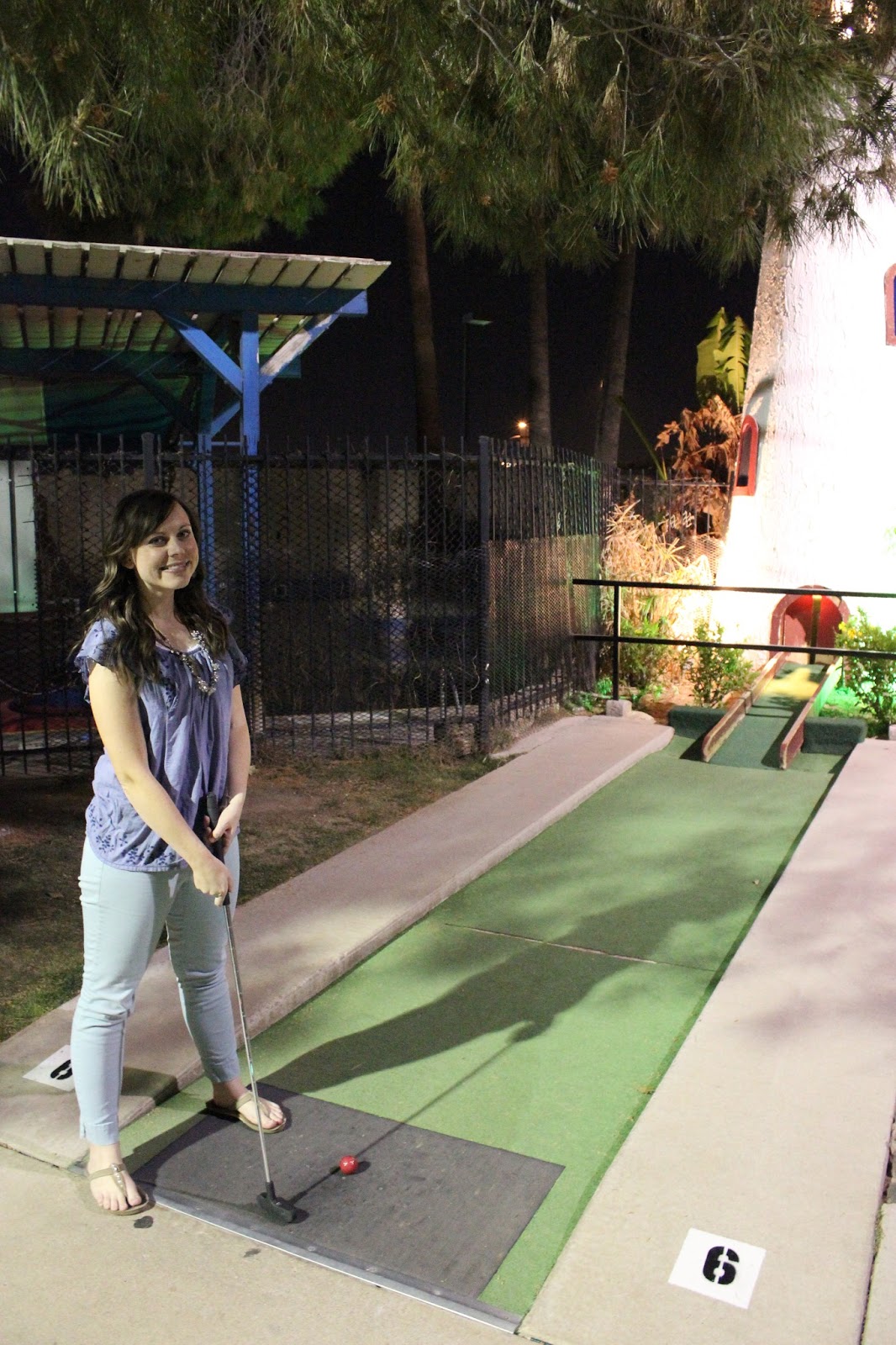 10 Reasons You'll Love a Miniature Golf Date
Unleash Your Inner Child: Playing miniature golf allows adults to reconnect with their inner child, and doing so on a date can make the experience both fun and memorable. It offers a unique opportunity to show your playful side and create an environment filled with laughter and joy.
Friendly Competition: Miniature golf dates offer a chance to engage in friendly competition, which can strengthen your bond. Winning and losing together can promote a deeper sense of unity and understanding.
Related: Couple Games Perfect for Date Night
Affordable Fun: Miniature golf is typically an affordable date option, which means it's a great choice for budget-conscious couples. You get to enjoy a fun-filled date without breaking the bank.
Related: Inexpensive Date Ideas
Great Conversation Starter: The casual atmosphere of a miniature golf course is perfect for conversation. Whether you're discussing the funny golf ball designs or your playful tactics, there's always something to talk about.
Enjoy the Outdoors: Mini golf dates usually happen outside, allowing you to enjoy the fresh air and sunshine. Outdoor activities have been proven to enhance mood and promote a positive mindset.
Related: Outdoor Date Ideas
Easy to Plan: With miniature golf, there's no need for elaborate planning or reservations. Simply find a local course, grab your putter, and enjoy your date.
It's also great to plan for a Year of Dates Gift.
Ice Breaker: If you're in the early stages of dating, miniature golf is a great ice breaker. It can ease the nerves and pressure that sometimes accompany more formal settings.
Also, check out our Would You Rather Questions for Couples to help break the ice!
Unique Date Idea: Miniature golf offers a unique and enjoyable alternative to traditional date options such as dinners or movies. This difference can bring a breath of fresh air to your dating routine.
Related: Late Night Date Ideas
Active Engagement: Unlike passive activities like watching a movie, miniature golf encourages active participation. You'll interact more and share experiences, creating lasting memories.
Creative Potential: Most miniature golf courses have a theme, which adds to the fun and creativity of the date. From pirate ships to dinosaur parks, the options are endless and provide a memorable backdrop for your date. And some fun memorable pictures too!
Thank you great weather for a very
fun date
, we're going to miss you!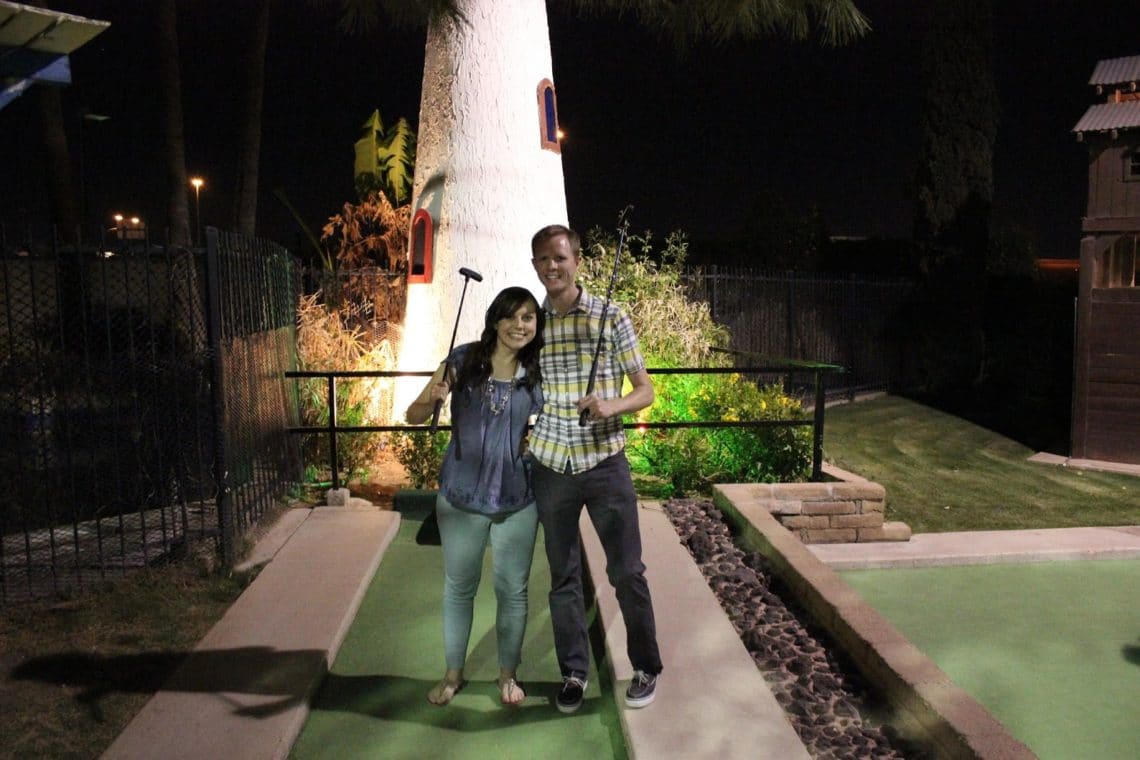 Like this miniature golf date night? Check out these fun date ideas too:
Get 365 Date Ideas!
We want to help you have the best date nights ever! Grab this FREE printable with 365 date ideas, a date for every day of the year so you never run out of ideas!