Renting a tandem bike makes a fantastic date night or day date! Make sure to add this tandem bike date to your next
date ideas
plans!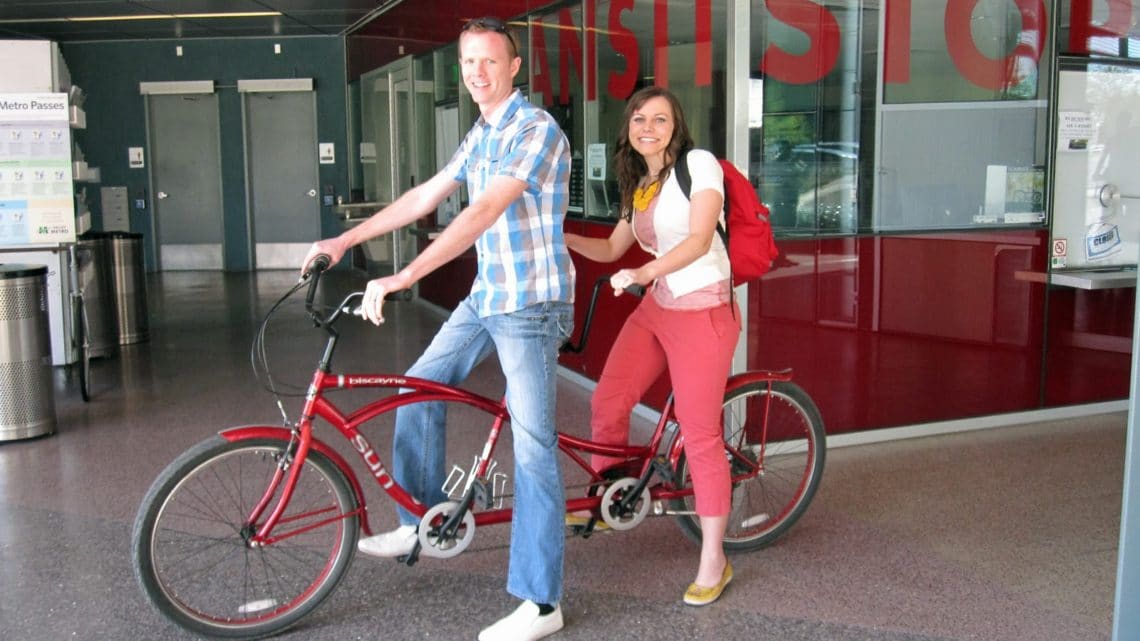 Easy and fun active date idea alert!
Check out local bike rental shops, and rent a bike for two for a tandem bike date!
Remember that Christmas gift that involved a year of dates? If not, you can check it out here. This is our first of the 12 Months of Dates, our tandem bike date adventure!
We decided to bump January's up a week due to some awesome plans next week and the amazing spring-like weather we've had in AZ this week. January's date was "Let's Go Ride a Bike" where we had a tandem bike date.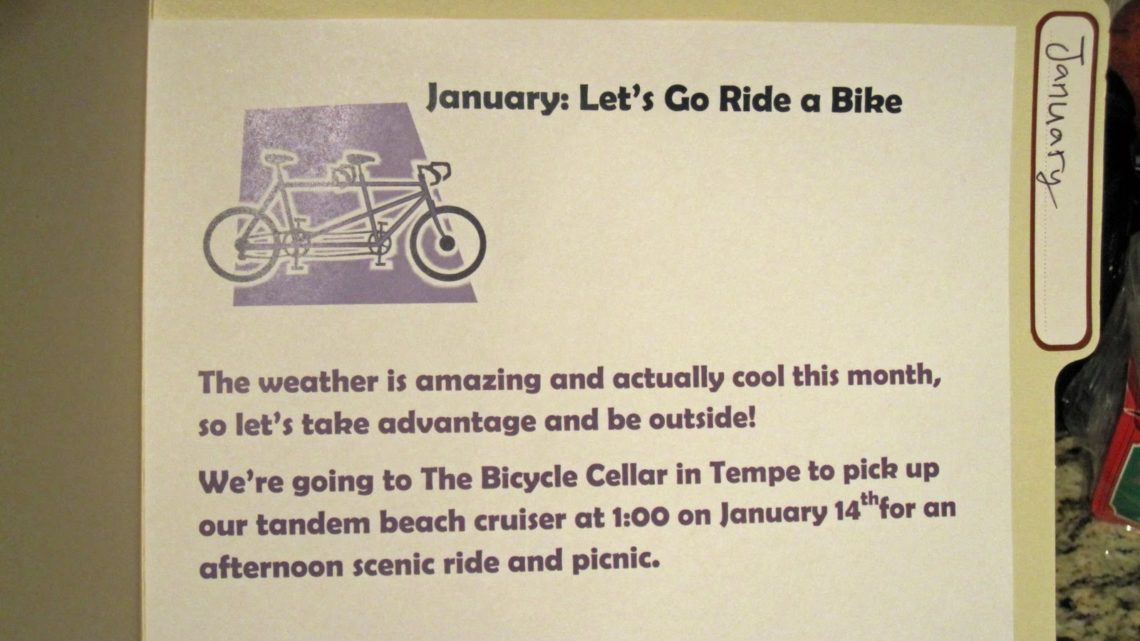 We went to The Bicycle Cellar in Tempe and picked up our reserved tandem beach cruiser for the entire afternoon. Yes there was a giddy squeal by Camille to find it was cherry red- a favorite color!
We were both a little worried about riding a bike since it's been a few years. We're here to tell you the expression "like riding a bike" is 100% true.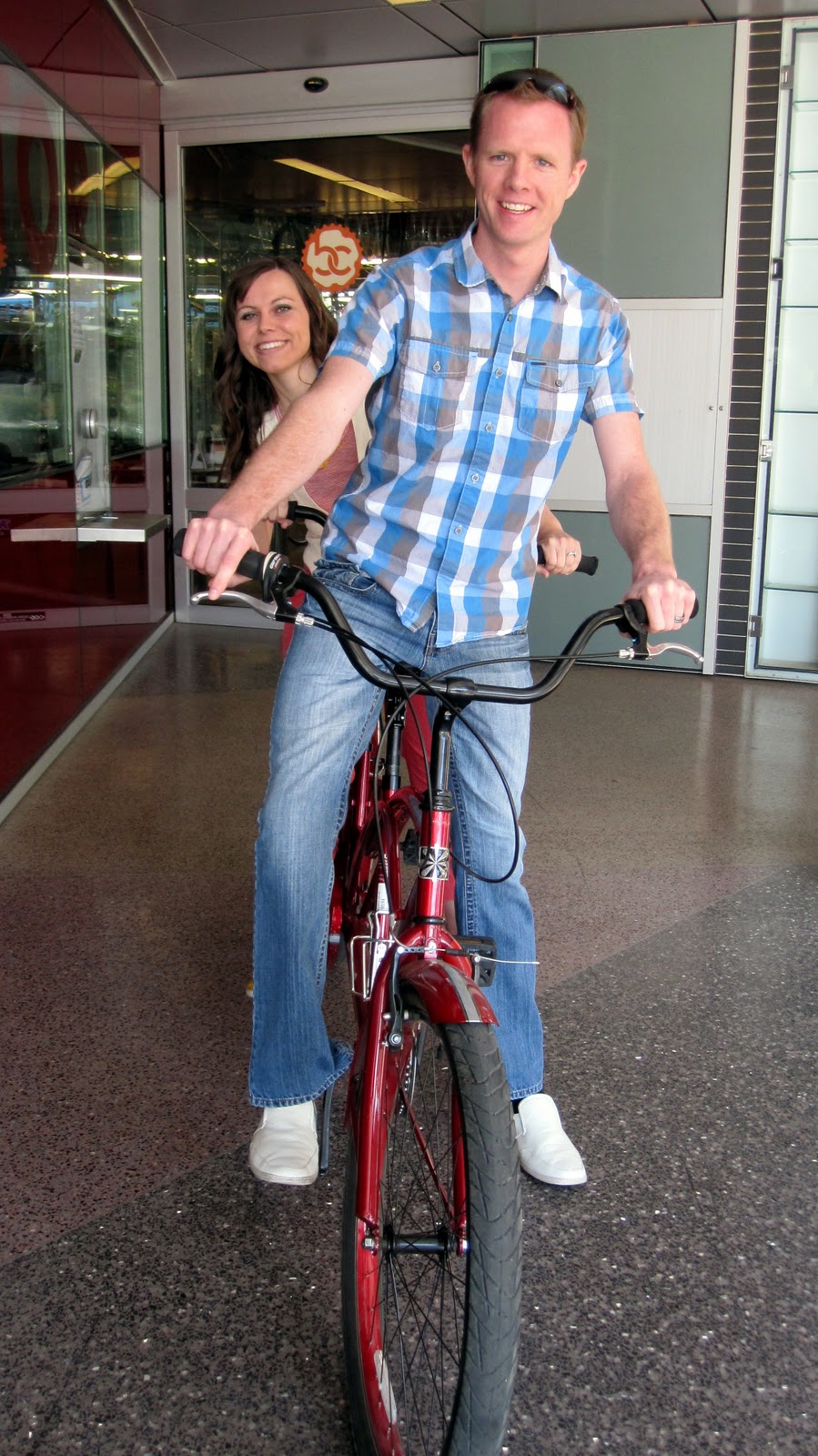 Add a lunch date to your tandem bike date
We rode down Mill Avenue in Tempe and stopped to pick up some lunch to have a little picnic along Tempe Town Lake. Silver Mine Subs is absolutely delicious! We were even thrilled to have tables all along the lake set up for picnics. We made a mental note- there are a ton of cool places and scenic places along the lake all set up to go enjoy food (AKA a date) together at.
Then we spent about 3 hours touring Tempe Town Lake, and other areas in Tempe and Scottsdale via bike. We both commented that neither of us had seen the city like that- even in our time as students or with full-time jobs in the area. There is something about seeing a city on a bike that adds a complete perspective change.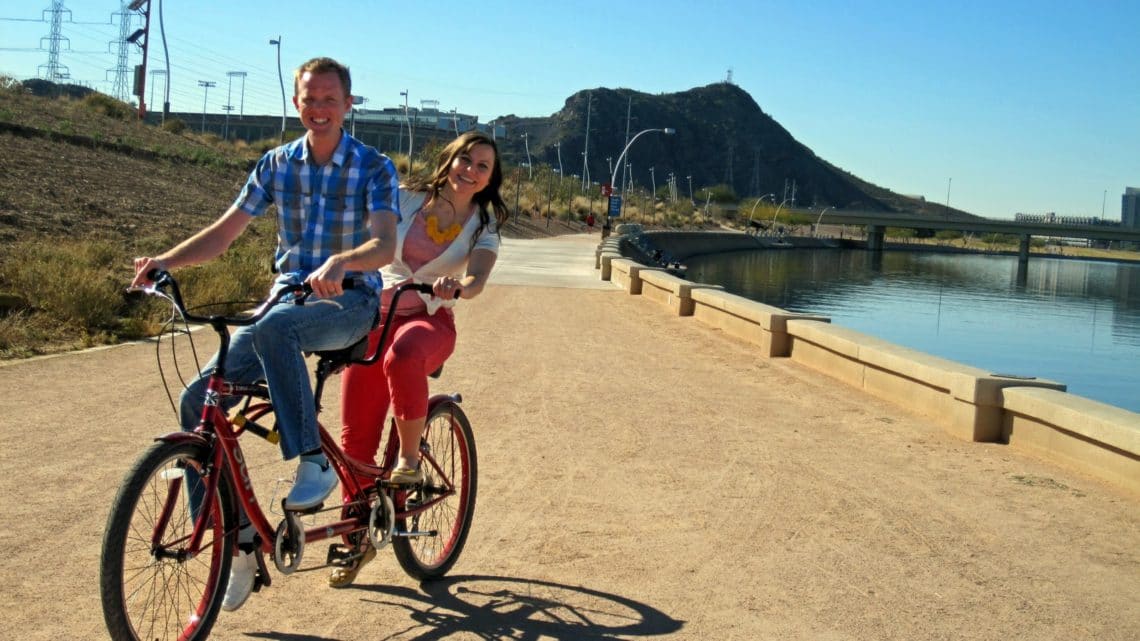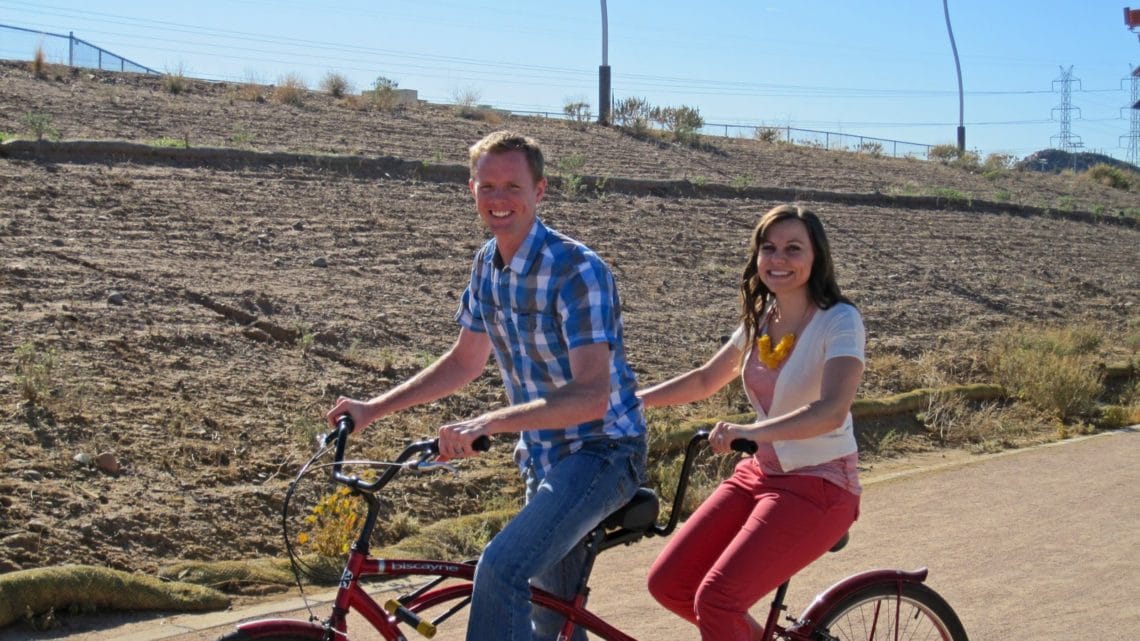 And there was a lot of quality conversation while we burnt all the calories from lunch going several miles down and back again.
We decided that our final stop before our 4-hour rental was up would be to cool down and enjoy some of the world's best-frozen yogurt.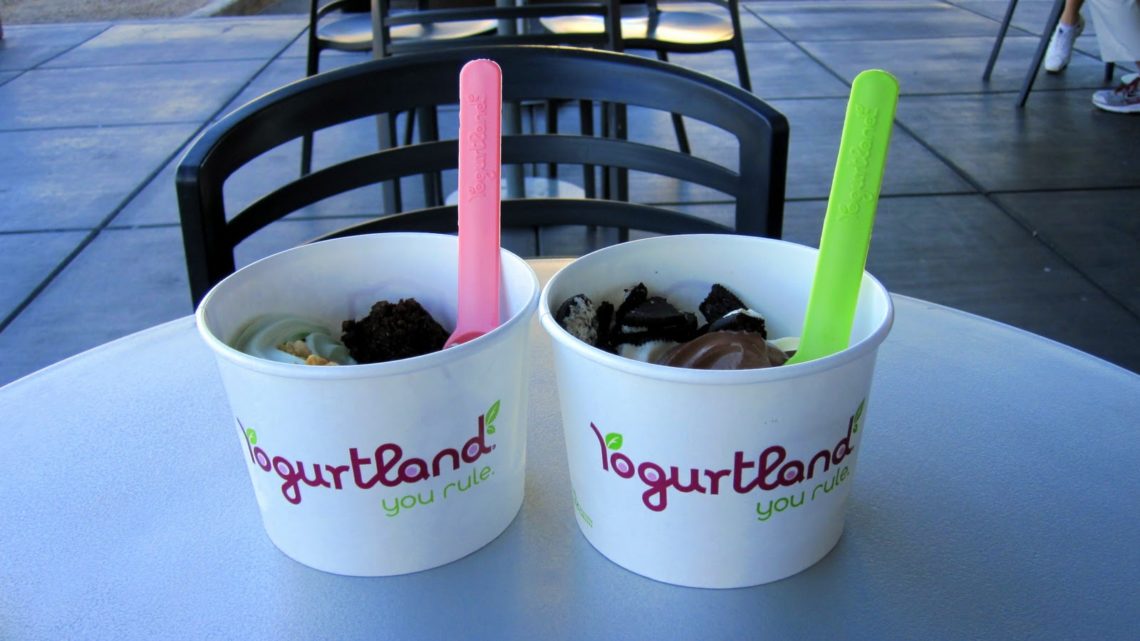 Like this tandem bike date idea? Be sure to check out these date night ideas too:
52 Free Date Ideas to Do This Year
Get 365 Date Ideas!
We want to help you have the best date nights ever! Grab this FREE printable with 365 date ideas, a date for every day of the year so you never run out of ideas!