Couple's Massage (Best Post-Marathon Date EVER!)
I've shared all the glory and joy that my marathon experience brought me, but let me tell you the ugly truth about the few days after as well as the best date you could possibly do with your spouse the week after a marathon!
I was told I'd be sore for the few days after the marathon, and I figured as much because adding 2 miles every weekend let me know and experience what this is like. However, I had no idea how sore I'd be! The night of I was on my couch watching a movie with Jacob, who was almost equally as sore. I fell asleep, and when I woke up a few hours later I found myself unable to stand easily. We have a sunken living room in our older home, and I couldn't get myself up that one small step to go to bed. I literally tried for 10 minutes before I decided that my options were either 1. Roll down the hall 2. Call someone to come carry me since Jacob couldn't, or 3. Sleep on the couch. Thinking of the narrow hallway and how I want to keep my friends my friends made me decided #3 was the way to go!
The Sunday after I couldn't sit down or stand up without arms pulling and holding my weight. Leg crossing was out of the question, and getting in the car took 5 minutes. I don't mean from house to car, I mean the process of fitting legs and body into the vehicle. It was seriously insane! And unfortunately Jacob was only mildly better. This my friends inspired a somewhat pricey, but very needed date!
We booked a massage and were able to get into the same time slot on a weeknight- that was great news! When we went in they asked if we were a couple and if we'd be fine making it a couples massage. Um, YES we were fine with that!
So that queued some unexpected phone pictures in low lighting before we removed any clothing and got ready for a massage. Please forgive us for the poor quality, but please virtually high-five me for getting any that were recognizable in less than 2 minutes in a super dark room!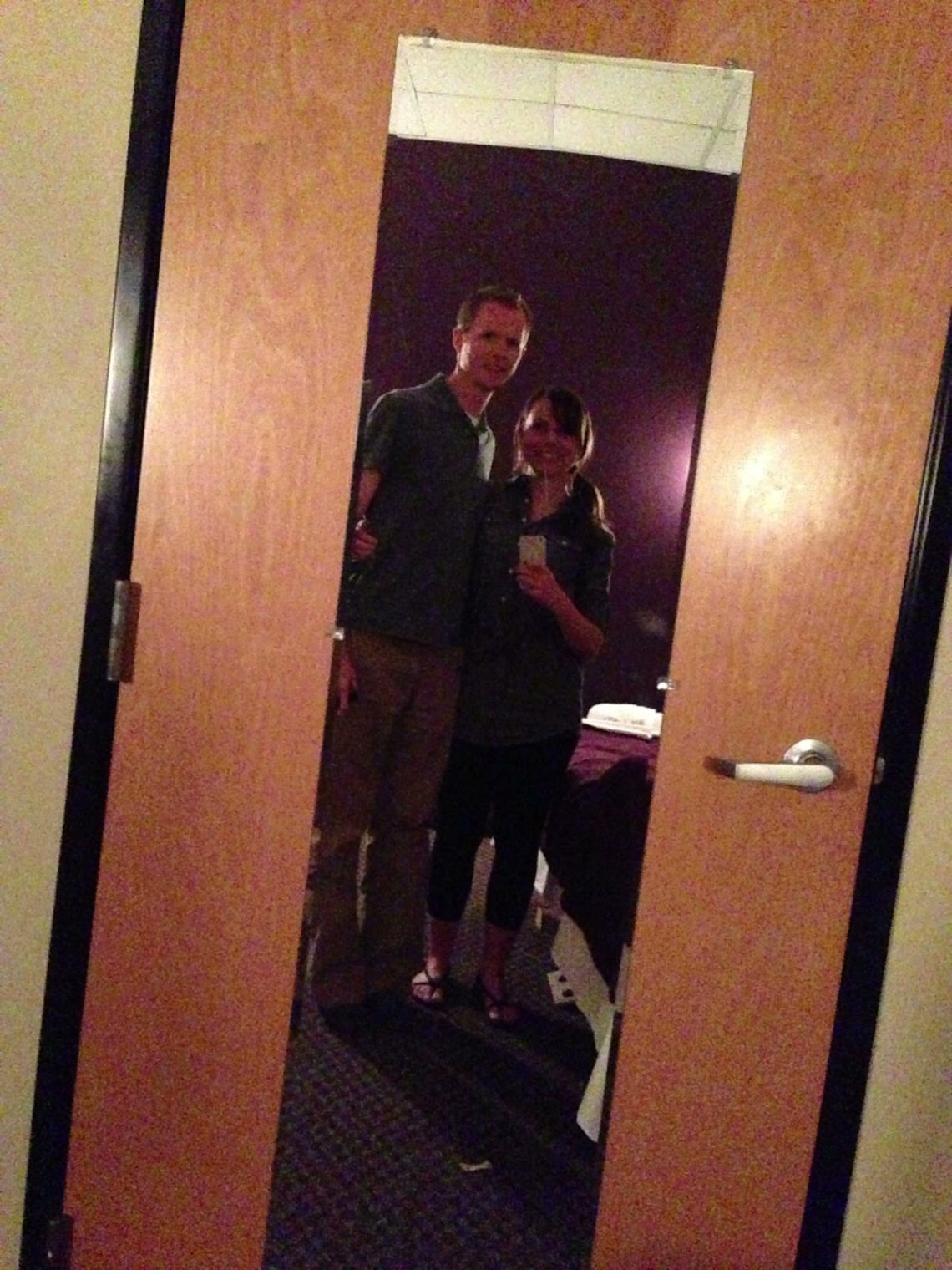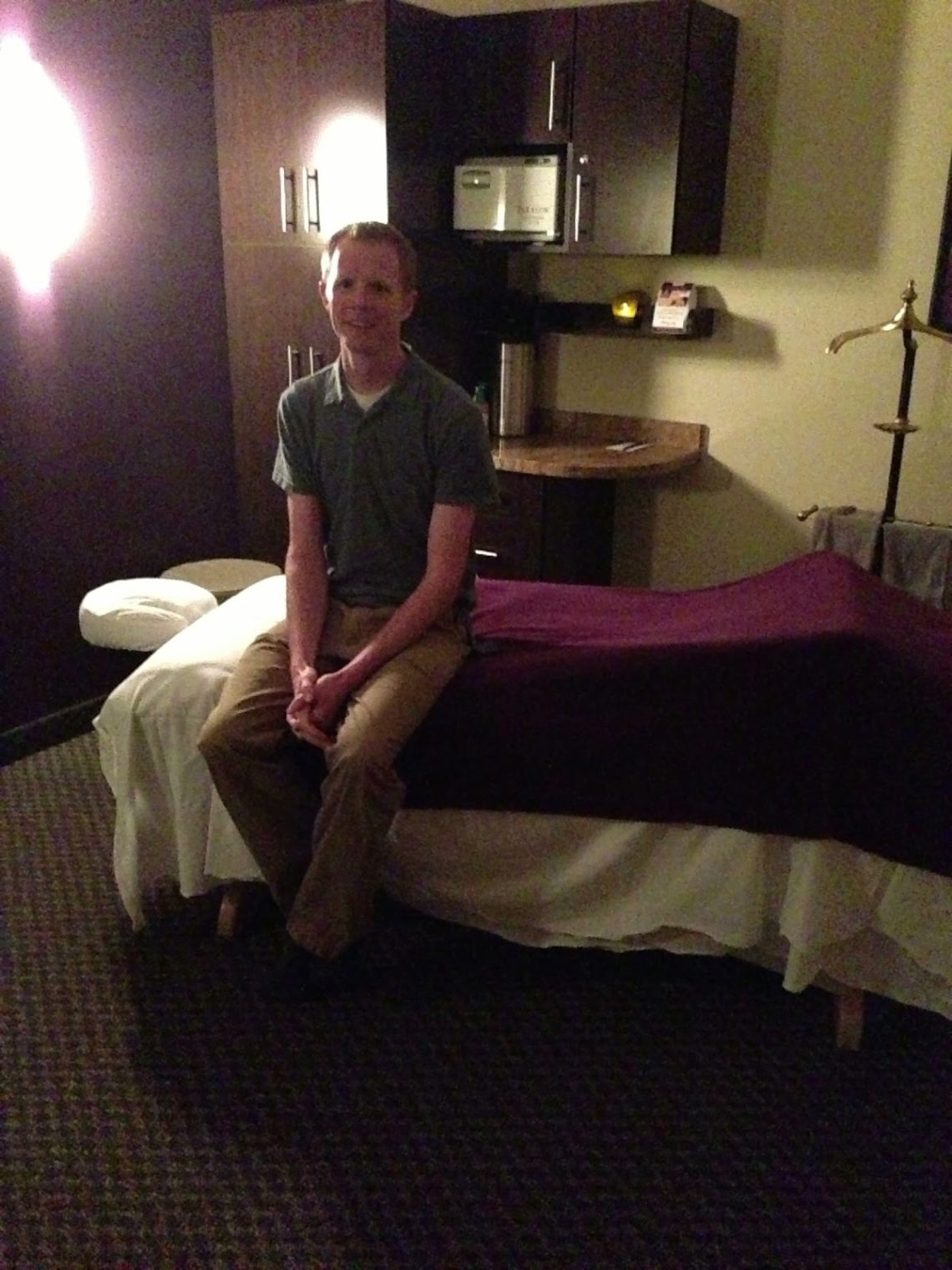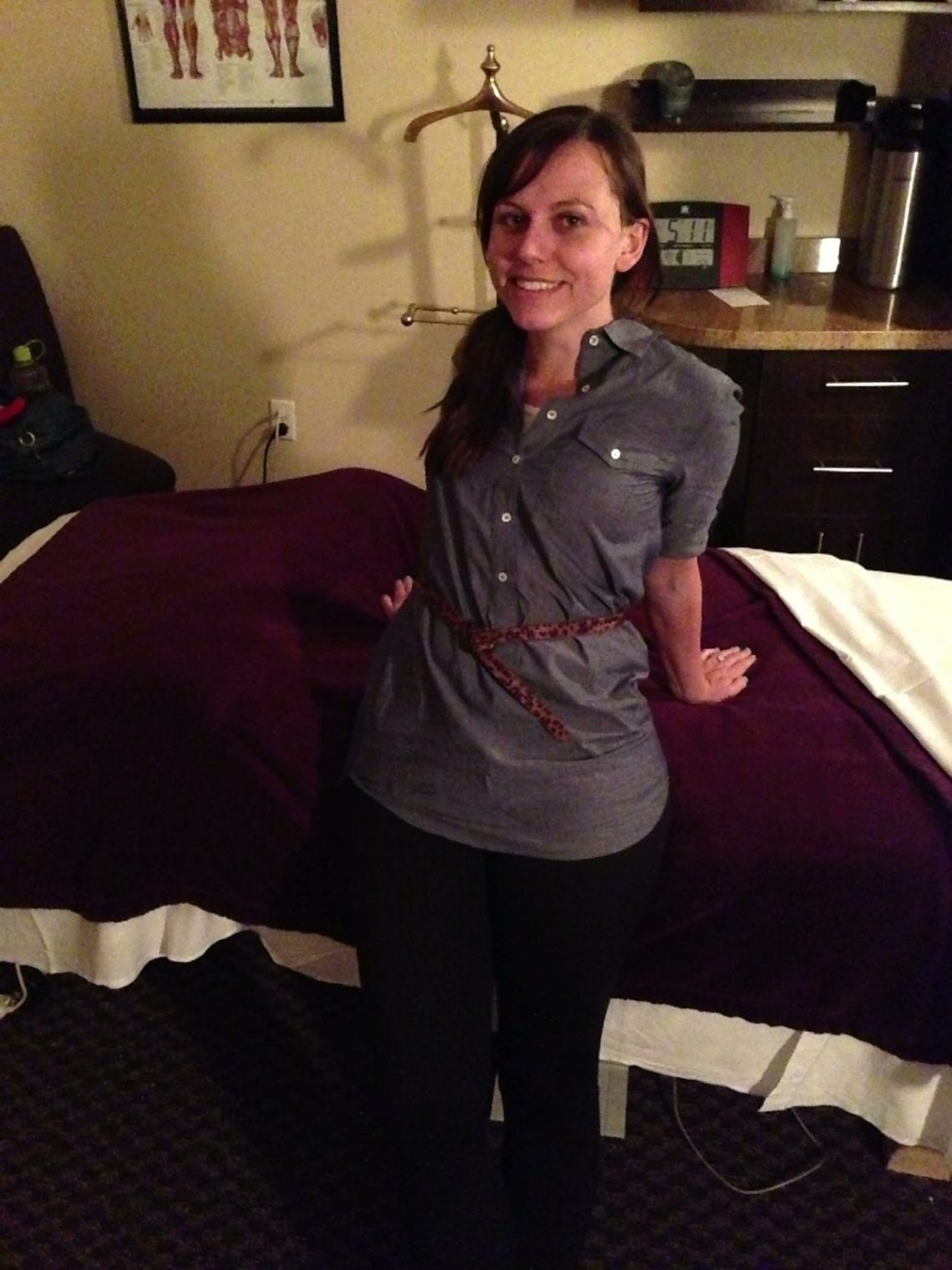 And let me tell you that couple's massages are one of the greatest dates out there! To look over and see your significant other smiling and relaxed, truly happy and serene is one of the coolest things you can do! It's also so romantic!
The only way this could have been better is if we wouldn't have both suppressed the screaming during the deep muscle treatment- it hurt so good!
I'd like to thank my massage therapist Jazmine for restoring:
– My ability to lift my legs
– My ability to go up and down stairs!
– The ability to cross my legs
– Standing for more than 10 seconds
– The ability to bend over without falling
– Hip movement
(just to name a few)
but more than that, I'd like to thank Jacob's massage therapist for making my husband one relaxed man who had no other problems aside from blisters after his massage!
Next time we do this we'll do it for nothing but relaxation and joy, but this really was the perfect date anyone can have within a few days of running a marathon! Marathon or not, this is one everyone should indulge in once in their life!
Get 365 Date Ideas!
We want to help you have the best date nights ever! Grab this FREE printable with 365 date ideas, a date for every day of the year so you never run out of ideas!