Outdoor Movie Night: A Fun Way to Upgrade Family Movie Night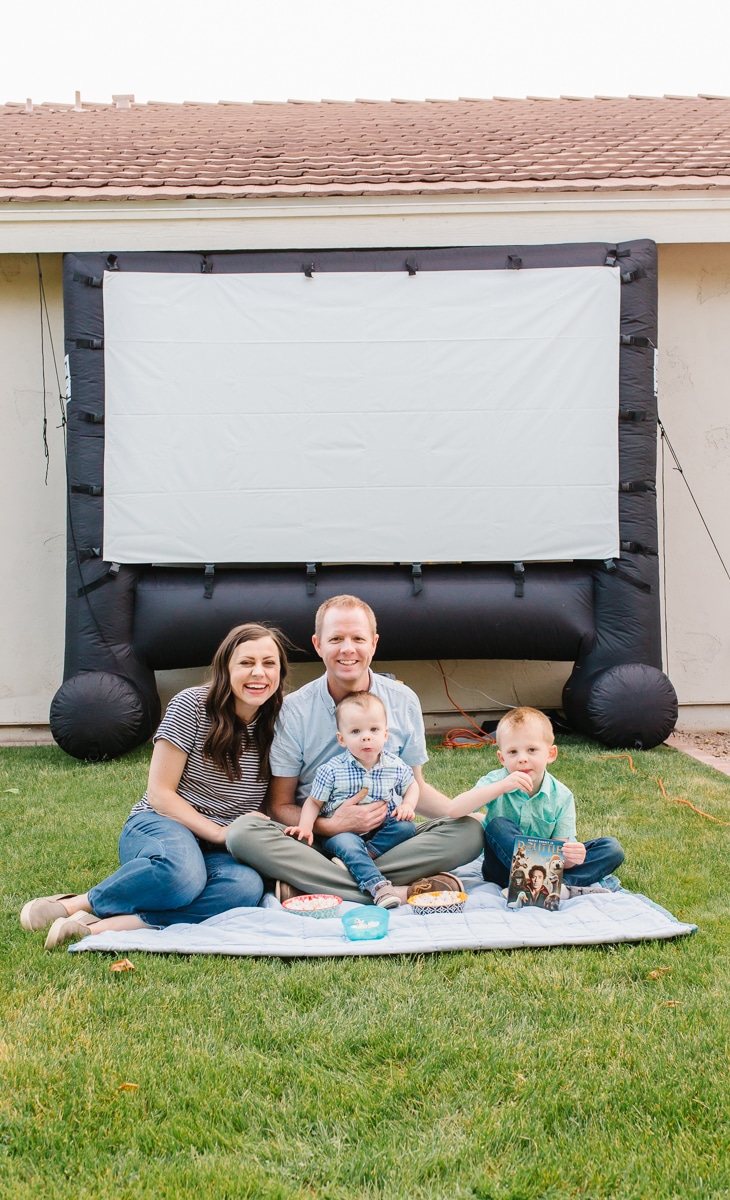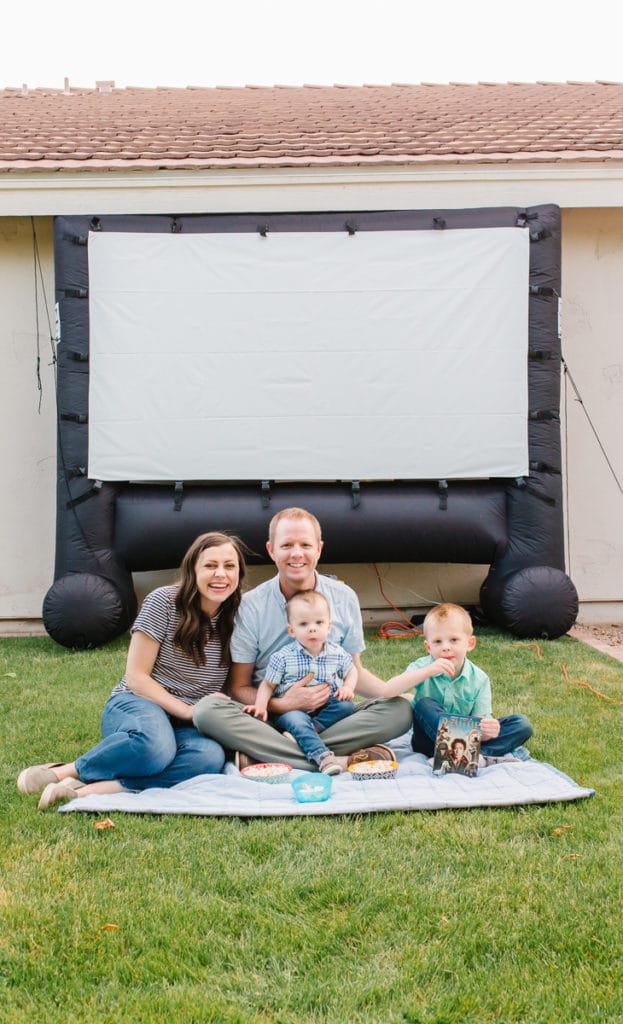 This post is part of a social shopper marketing insight campaign with Pollinate Media Group® and Universal Pictures Home Entertainment, but all my opinions are my own. #pmedia #DolittleAtWalmart http://my-disclosur.es/OBsstV
We make sure date night happens once a week, and most of the time, that's with just the two of us. We still love making fun intentional memories with our kids! So, once a week, we shoot for a family movie night at home. Between a little homemade pizza and some intentional quality time as a family, it's become our second favorite night of the week! And, I'd argue, it's definitely our children's favorite night of the week!
This week we made a big deal of how much fun we can have staying at home with family movie night by picking up the new Dolittle DVD at Walmart. Shout out to Walmart who does pickup orders so you can pick up the perfect family movie night DVD without even getting out of the car! And I had big plans to make this family movie night feel extra special.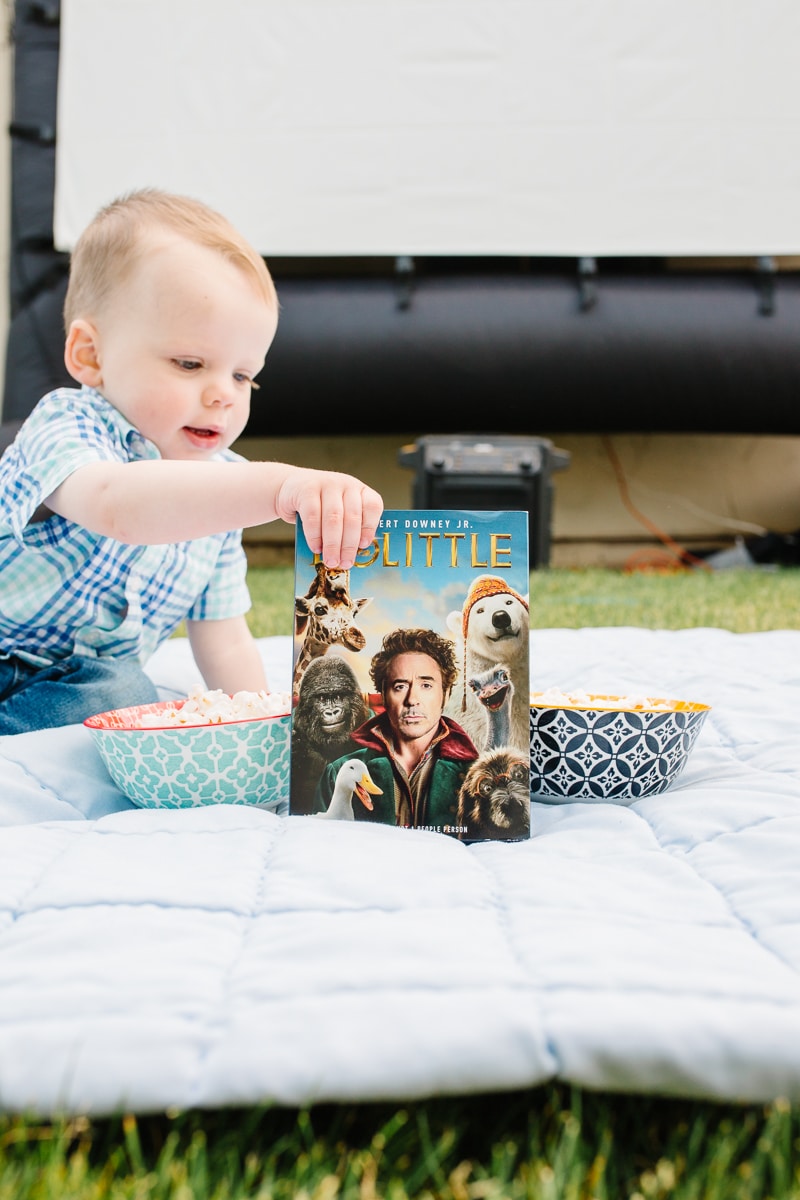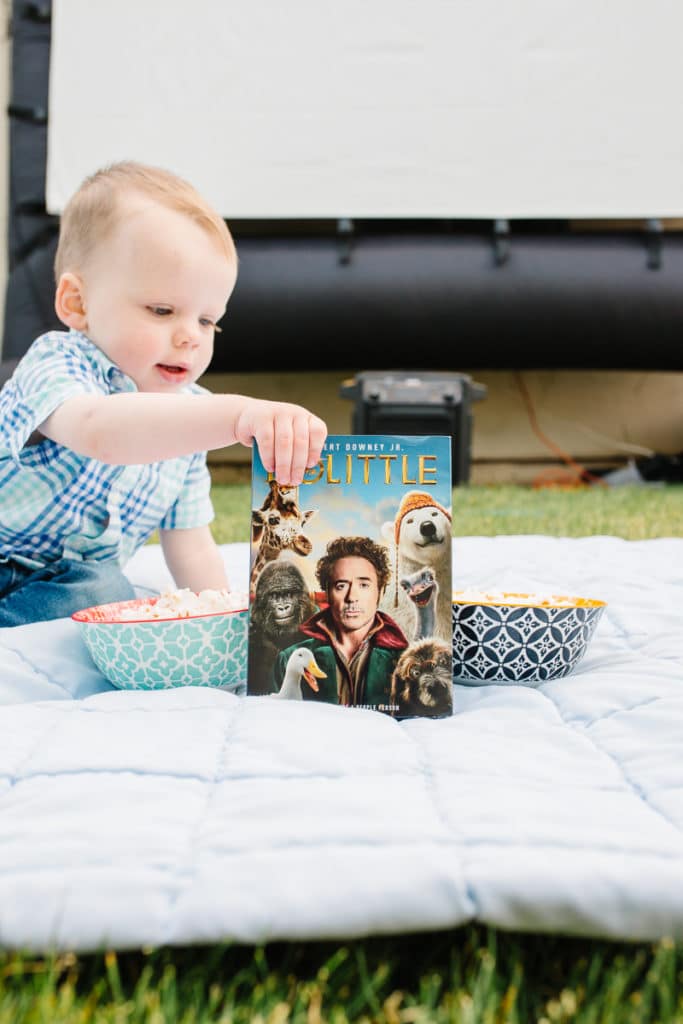 Outdoor Family Movie Night
It's always fun to just choose a movie and sit on a couch and snuggle up together. However, we've learned a few intentional things can take it from fun to a really amazing and memorable night and experience! One of the best ways we've done this is to give family movie night a series upgrade by creating an outdoor movie night during the nice weather months.
It's something we thought we'd enjoy as a couple and as a family. I honestly have to say we've been blown away just how much we love it! It's made family movie and movie viewing parties so much fun! We can't recommend movie night outside enough!
Here are a few tips to take family movie night outside, and up your game with an outdoor movie night setup.
Outdoor Movie Night Ideas and Tips
Find a way to show the movie.

We invested in a projector, and when I surprised how many affordable options are out there! There are even many smartphones that project. However, it doesn't take fancy equipment to make this happen.
We used to rig an old teacher projector to a laptop and make it work. Also, you can always take a laptop or even your full tv outside. If you need a screen, those are worth looking into if you're planning to make this a regular thing. But we've used the side of a lighter colored building or a good old fashioned sheet.

Practice your setup.

There's nothing like getting the family pumped only to realize you need an extension cord for your laptop to make this work. Do at least one trial run in the daylight before the big night starts.

Choose a great adventure movie!

We love movies with a little adventure and an outdoor vibe. I mean any movie is fun, but it's a little extra exciting to feel like you're on an animal adventure with the new Dolittle DVD while you're surrounded by grass and trees. A journey and adventure themed movie is a great idea when you're watching a movie outdoors!


Themed snacks go a long way!

It's so fun to add a little snack or treat to the viewing. Popcorn and snacks really help an outdoor movie feel like a special movie theater experience. But a themed snack takes things to the next level!
A few animal crackers and cookies, some zebra popcorn, and bananas make for a fun themed snack with the Dolittle DVD. Get creative! It doesn't mean you need to spend a lot of time and/or money with snacks. But if you can add one themed snack it adds to the experience.

Double-check the forecast

If it's windy, screens are often blown over. Some evenings it's just too hot and humid to sit comfortably. But most of all, there's nothing like rain to ruin the party. Check the forecast and double-check it to make sure it's the perfect night.

Bring the bug spray

Mosquitos have ruined a few outdoor movie nights for us. We've learned to keep some bug spray on hand and use some repellent methods to keep bugs at bay.


Have blankets galore ready!

When we first invested in our setup, we were shocked at how cold everyone was! We live in Arizona, and fall and spring aren't known as cold nights. However, we found quickly a stockpile of blankets is a welcome thing to have! If we don't set up lawn chairs, we'll use blankets to sit on. If it's a chilly night, blankets are everyone's favorite. When we saw a sale on fleece blankets, we stocked up with a basket for outdoor movie nights. Our family has a ton to choose from. And, if we ever have guests over, it's easy to offer them a blanket. Fun fact, no one has ever said no to the offer!

Make everyone clean up when the movie is over.

What's the fastest way to kill this fun tradition? Leave one or two people to clean up after everyone. However, when you all pitch in, it takes minutes to clean everything up.
We have younger kids who sometimes fall asleep during the movie. But we've learned we can take an intermission and clean up dinner and snacks (and anything we're not using) to make cleanup a breeze. If it's just me and Jacob, we tackle it together and get it down and cleaned up quickly.
Once again, we can't recommend the mix up in movie viewing locations. It's just so fun to enjoy a movie outdoors. We've made so many family memories already, and I know we have hundreds more to make!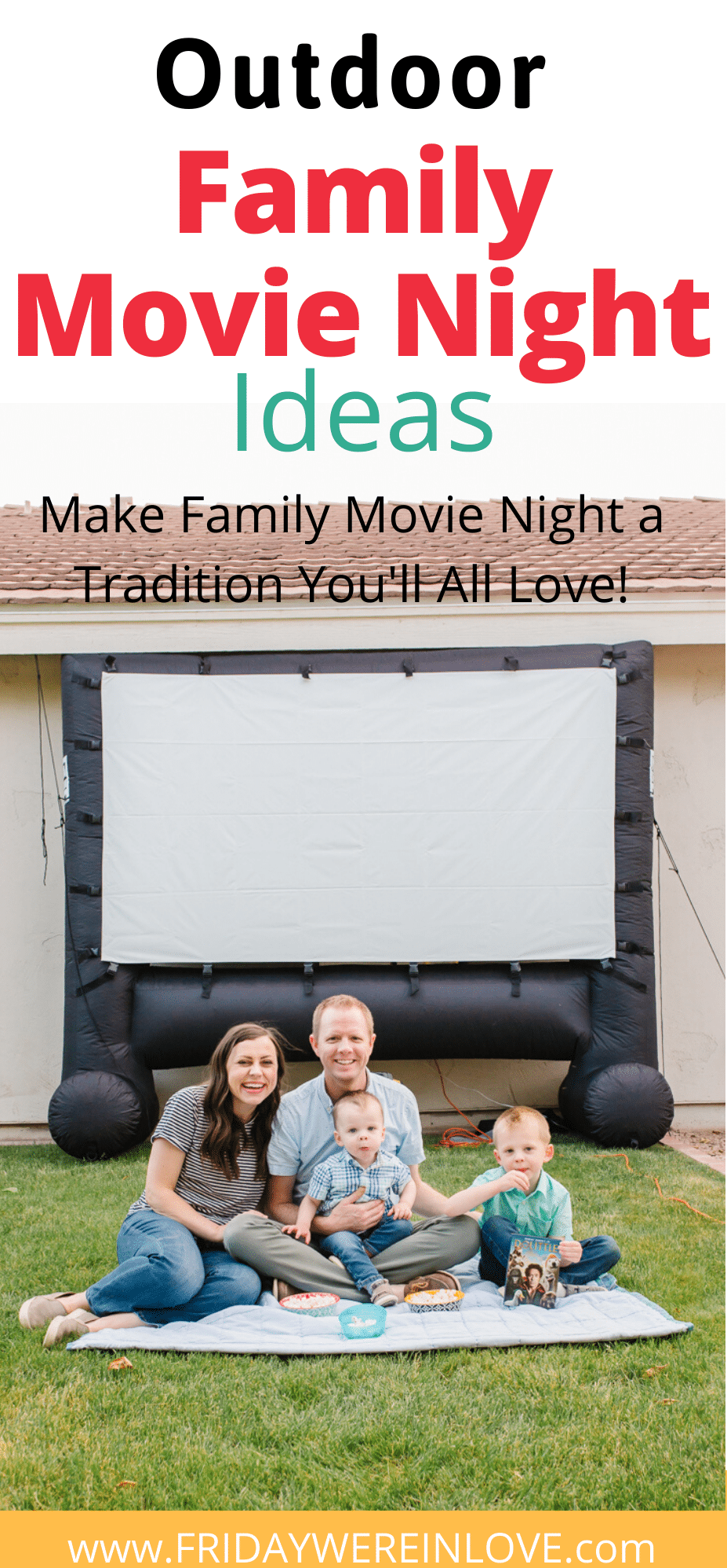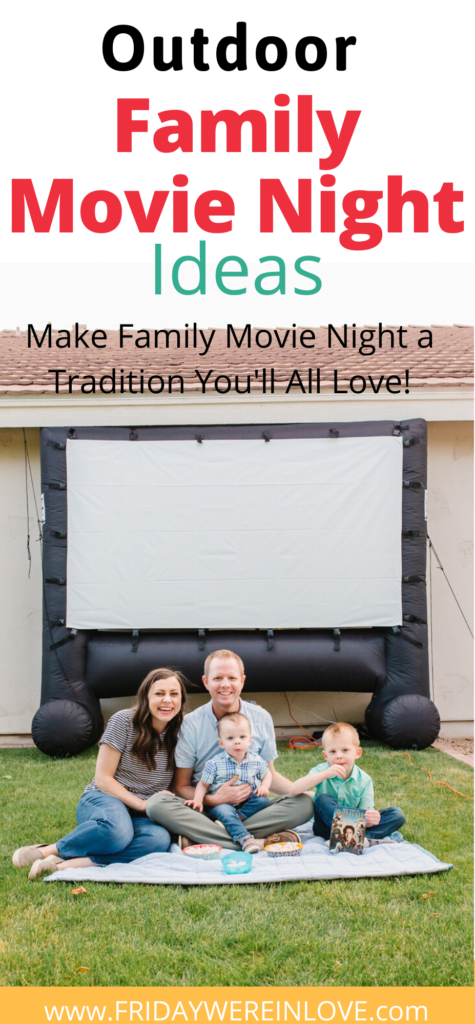 Like this family movie night post? You may like these ideas too:
Stay At Home Date Ideas for Couples
How to Make Family Movie Night a Tradition You'll All Love
Fun Family Activities: 52 Family Date Ideas to Do This Year
Get 365 Date Ideas!
We want to help you have the best date nights ever! Grab this FREE printable with 365 date ideas, a date for every day of the year so you never run out of ideas!