What could be better than street food via food trucks for a date night? Street Food Cinema with an outdoor movie! All the details of how to hit up your next flick at the Street Food Cinema.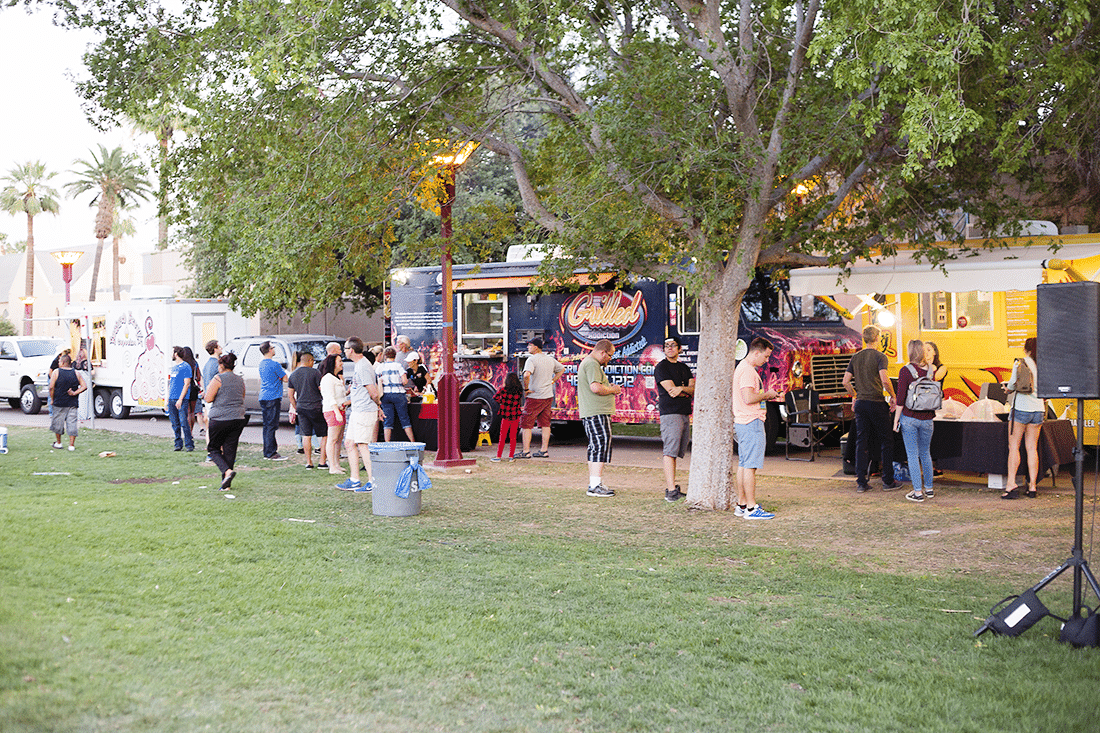 Street Food Cinema Info
Price: Plan about $12 per person to get in, plus another $10-$20 per person for food and drinks. They also have overnight events with camping involved that start at about $80 per person if you're looking for a weekend event!
Location: They currently have in AZ and CA. The Phoenix event takes place right in Downtown at Margaret T. Hance Park
Website:
Street Food Cinema
Website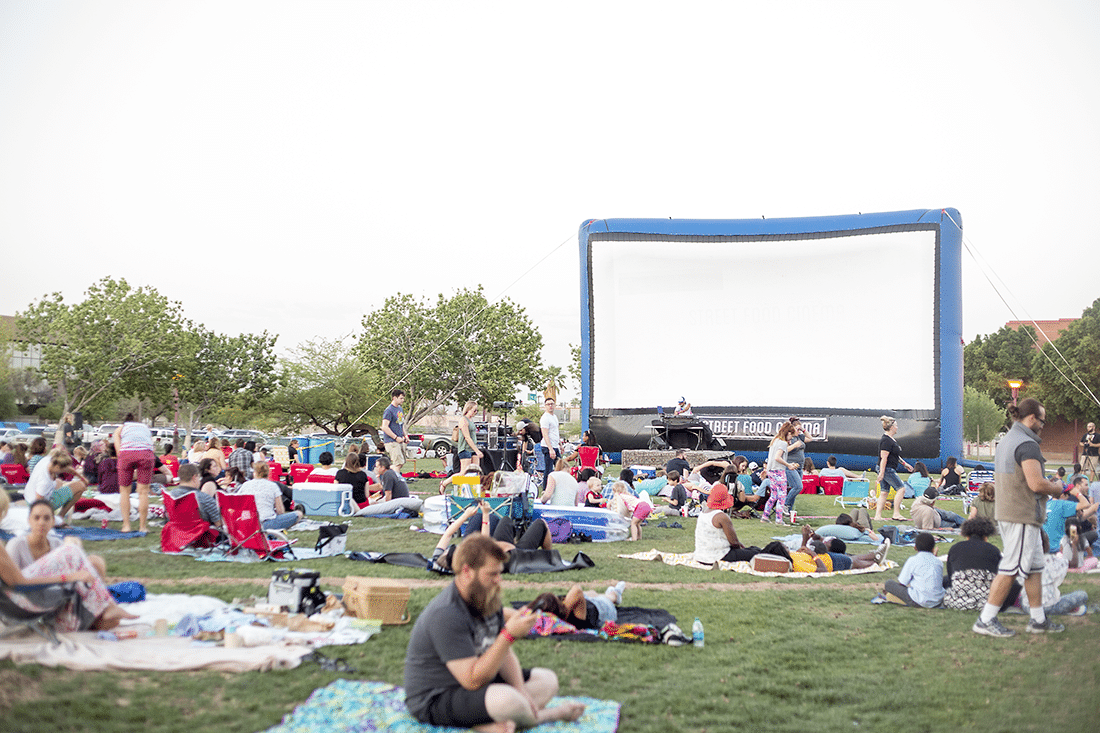 Outdoor Movies in Phoenix
I am such a sucker for outdoor movies. There's something about switching up your surroundings to make something familiar feel brand new, and ditching the theater or couch at home for a romantic picnic setting does the trick every time. Plus there's snuggling on a blanket under the stars, which I think is scientifically proven to be a sort of defibrillator, jolting the heart and pumping up the romance in a relationship instantly.
Street Food Cinema
I love this take on outdoor movies because it's always fun to go explore new food trucks, and this Phoenix food truck festival combined with an outdoor movie is a two-for-one that brings good food to good, classic film. For the record, Asian Pork Tacos are now on my must-learn-to-make list thanks to this date.
I also really love sitting together in the park and talking sans kids while we watch the sun go down. That quality time isn't something we get a traditional theater setting, and after a few weeks of traveling, I was extra grateful for time alone just the two of us to chat and relax.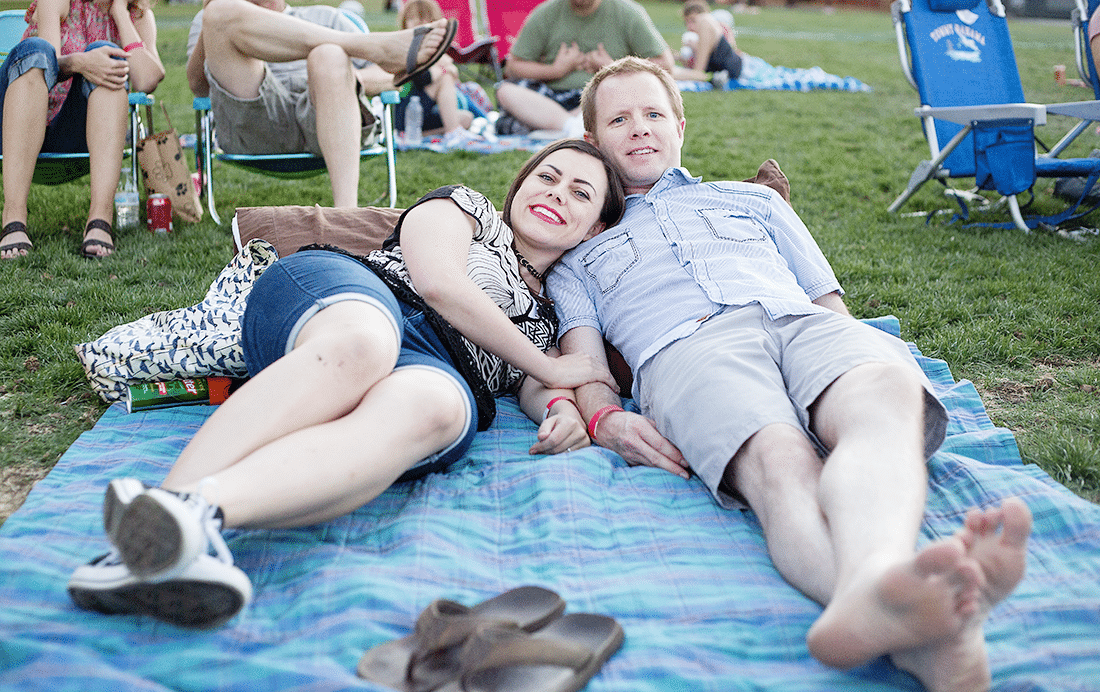 Why Outdoor Cinema is So Fun
If you've been a reader for a while you know we're huge Back to the Future fans. I mean the day we met the Delorean on this really fun date? Or one of our most Pinned posts of all time when we revealed our couple's Halloween costume as Marty and Doc for our annual couple's Halloween party? So when we heard this was one of the summer movie options we were so excited to jump aboard this date!
It was pretty windy this night with some warnings, which actually made the movie even cooler. I swear the wind picked up on queue with every scene that had the car racing or the lightning striking. It was so fun!
But best of all, there was snuggling. Because mentioning that detail only one just isn't enough. If you need more physical touch in your relationship, a blanket on a windy summer night watching a movie is at the top of my list of recommendations.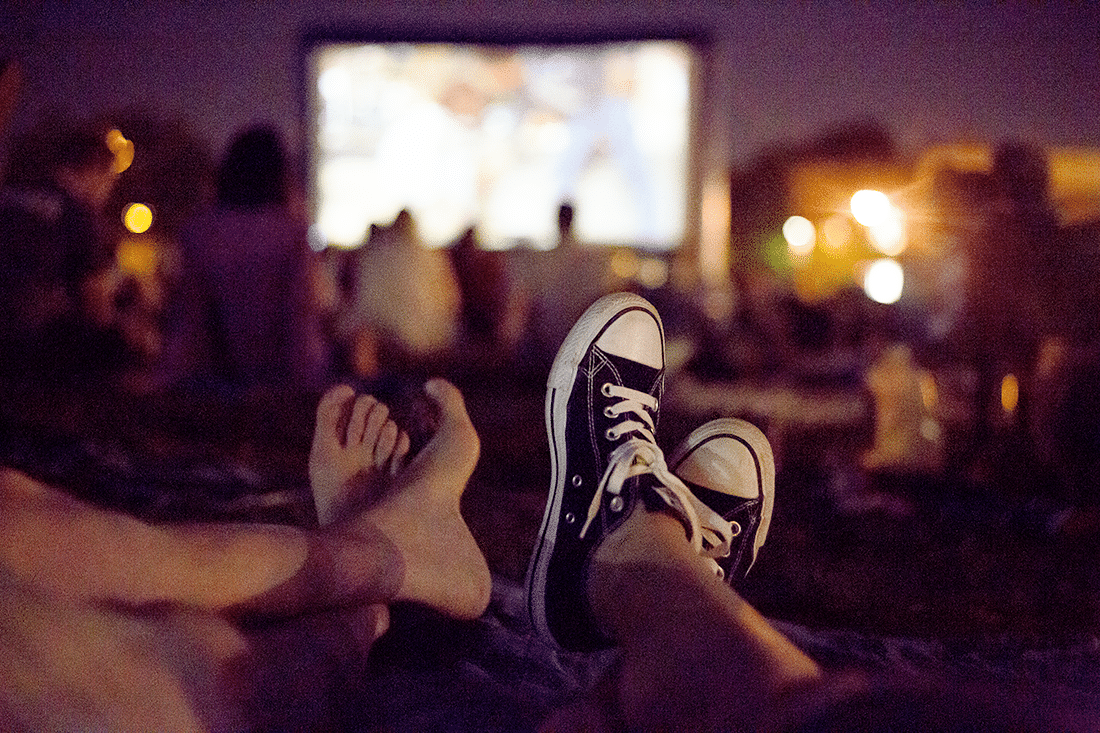 Like this date idea? You may love these date night posts too:
Street Eats Food Truck Festival (Tyler Florence + Food Network =Hard to Resist)
Date Ideas Phoenix: The Best Phoenix Arizona Date Night Ideas
The Best Romantic Comedies for a Movie Date at Home
Get 365 Date Ideas!
We want to help you have the best date nights ever! Grab this FREE printable with 365 date ideas, a date for every day of the year so you never run out of ideas!