NHL Hockey Game Date Night
Date Info:
NHL Hockey Game Date
Price: $19 + per ticket- depending where you sit
Location: NHL Arena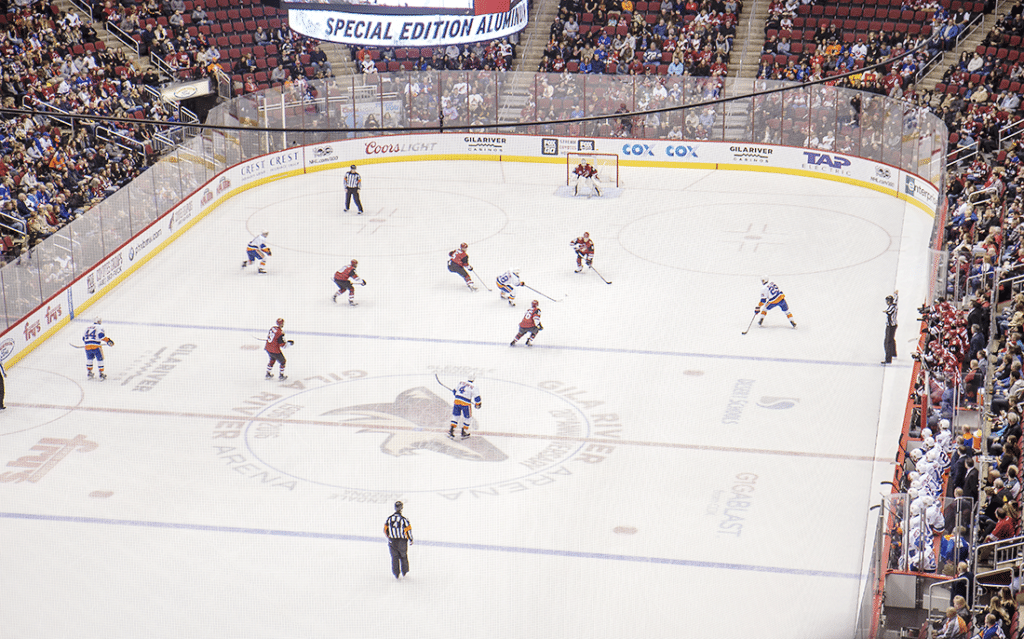 We're so lucky to have an NHL team in Arizona, but the only problem is they play in the West Valley and we live in the East, so it becomes about a 45-minute to an hour drive each way to get there and back. That's the same reason you don't see too many Cardinals games posted, love football as we do. But I kept thinking maybe we'd have an even better year if we cut some of those excuses and try new things, and so far I'd say that attitude has served us well! And I really like hockey, so there's that too!
It's such a physically challenging sport, and it never ceases to amaze me how fast-paced it is, how physical it is, and how much skill it takes. Even if you aren't a big sports fan, I'd highly recommend attending at least one professional hockey game in your life, particularly if you're doing so as a date!
This was one of those dates we had a babysitter planned, and it all fell through without the ability the get a replacement, so it turned into an unexpected family date. But if you're going to bring a baby along, sporting events tend to be pretty family-friendly. And if you sit high enough in the nosebleeds like we did, you can worry far less about the noise level. I'm kidding, but in all honesty, it is a great family date and we saw so many couples with a baby out for date night.
And babies must be good luck because every sporting event we've attended together before children ended with our home team losing. But every game we've attended with a baby we've watched a very tense, fun game that's ended in a win!
So maybe we'll forgive our babysitter and chalk this up to a great start to our first weekend celebrating more new experiences this year!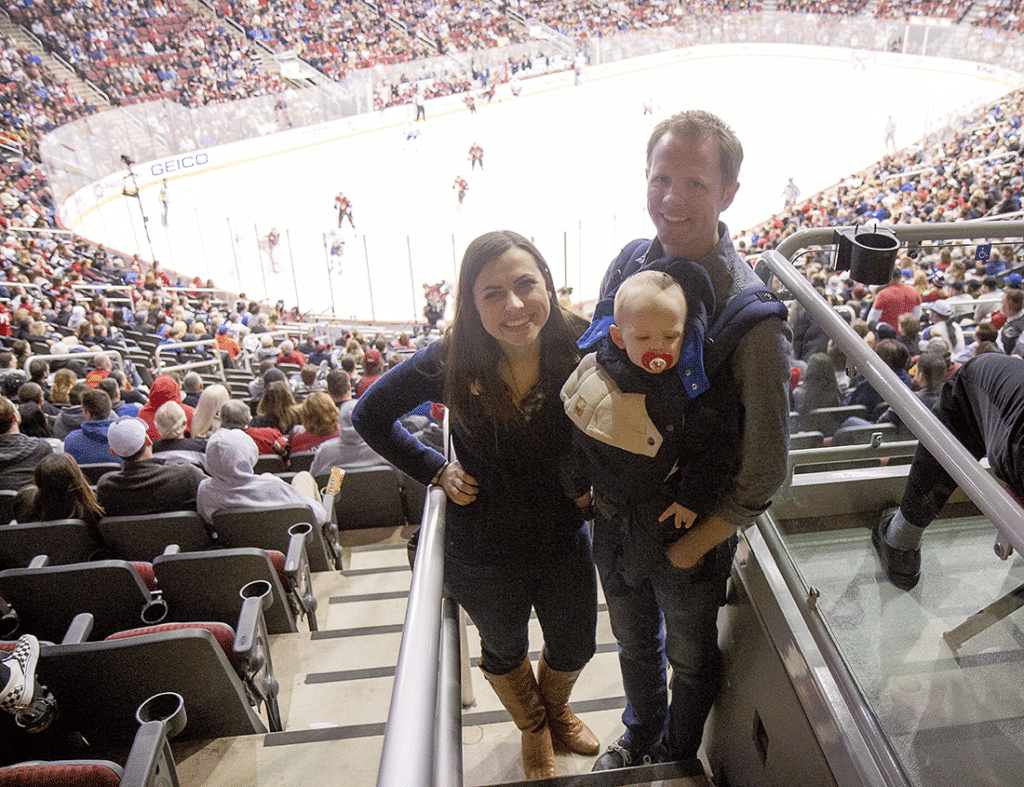 Get 365 Date Ideas!
We want to help you have the best date nights ever! Grab this FREE printable with 365 date ideas, a date for every day of the year so you never run out of ideas!