Feed My Starving Children Service Project

Feed My Starving Children
Date Info:
Feed My Starving Children Service Project
Feed My Starving Children Price: Free! They love if you can make a donation if you're able, but it's not a requirement.
Website
: Details and book your own time slot on their 
website
Location: Feed My Starving Children Mesa, AZ
Service Project Date Night
We've learned whenever we're invited to an activity that can count as a free group date idea, we're all in! Jacob works for a company that really rocks, and loves giving back to the community. They even have t-shirts to wear to giving back projects. So when they invited employees plus one to attend a Feed My Starving Children service project, we were all in for a date!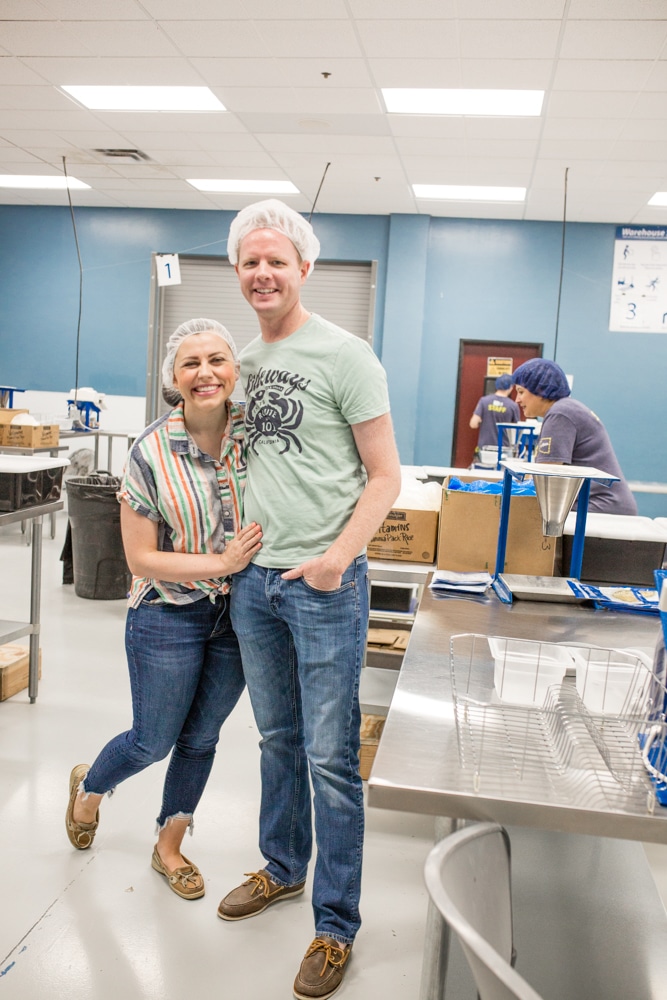 This wasn't our first time. As newlyweds, we organized a group date to go to Feed My Starving Children, and it is one of our favorite group dates to date! Service projects give that euphoric feel-good oxytocin boos which I swear only gives more feel-good love vibes towards your significant other.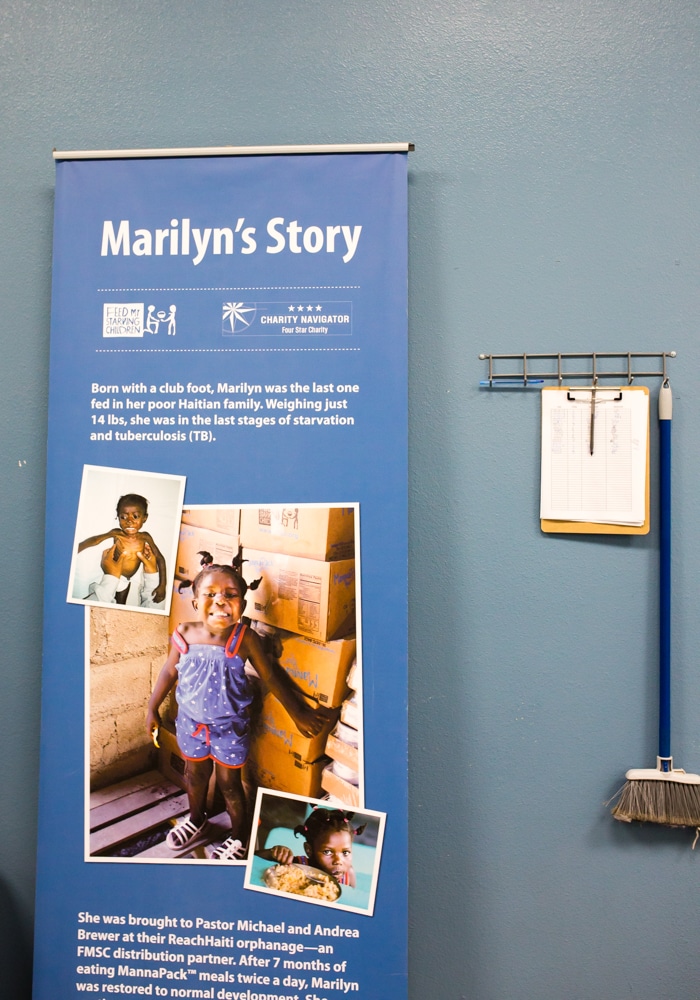 What is Feed My Starving Children?
Feed My Starving Children (FMSC) is a Christian non-profit organization that packs "manna" packs to send to 3rd world countries to help feed starving children.
As a volunteer, you'll go through a quick training, wear hair nets (so you'll look super hot for a date too!) and wash up for minor food handling. Gloves are worn, areas are completely sanitized, and you'll use scoops and tools to help measure and pack food packs.
Everyone in the group has a job and you essentially form an assembly line and pack as many food packs as possible in an hour. But it doesn't feel like work, they make it really fun!
FMSC makes it a competition and also a party. Each station yells out the number of box they just packed to keep everyone competitive trying to pack the most. Once the packing begins they blast fun party music of every genre and decade. It's a lot of service and a lot of fun for all ages (8 and over).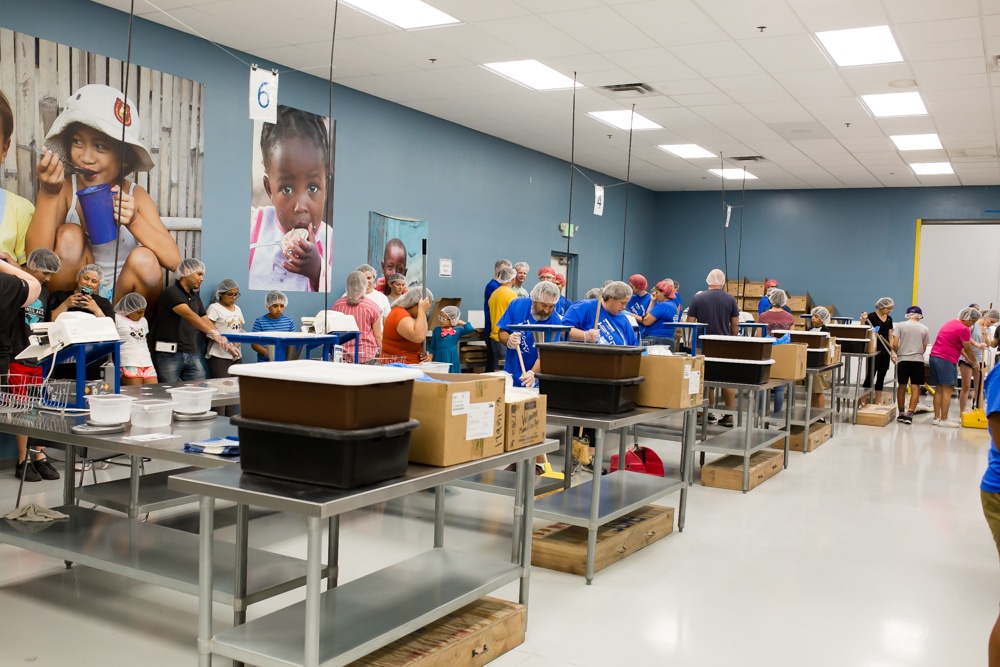 Feed My Starving Children Mesa AZ
There are a few locations, but Feed My Starving Children in Mesa, AZ is right off the 60 one exit from the 101. It's easy to get to, and easy to find.
We love this service project so much, it falls into our dates worth repeating category. It's one that was so fun to do with friends, works great as just the two of you, and was really entertaining with Jacob's coworkers! What can I say, brilliant engineers, analyzing and praising the ergodynamics of packing machines and processes design just kept me giggling. I love the amazing smart people Jacob works with!
If you have a Feed My Starving Children in Your area, I highly recommend booking a shift for a date! If not, find another fun service project in your area, and make a date out of doing some good!
Like this service date idea? You may like these posts too:
The Best Way to Pull Off a Group Date and Celebrate Parents
Get 365 Date Ideas!
We want to help you have the best date nights ever! Grab this FREE printable with 365 date ideas, a date for every day of the year so you never run out of ideas!