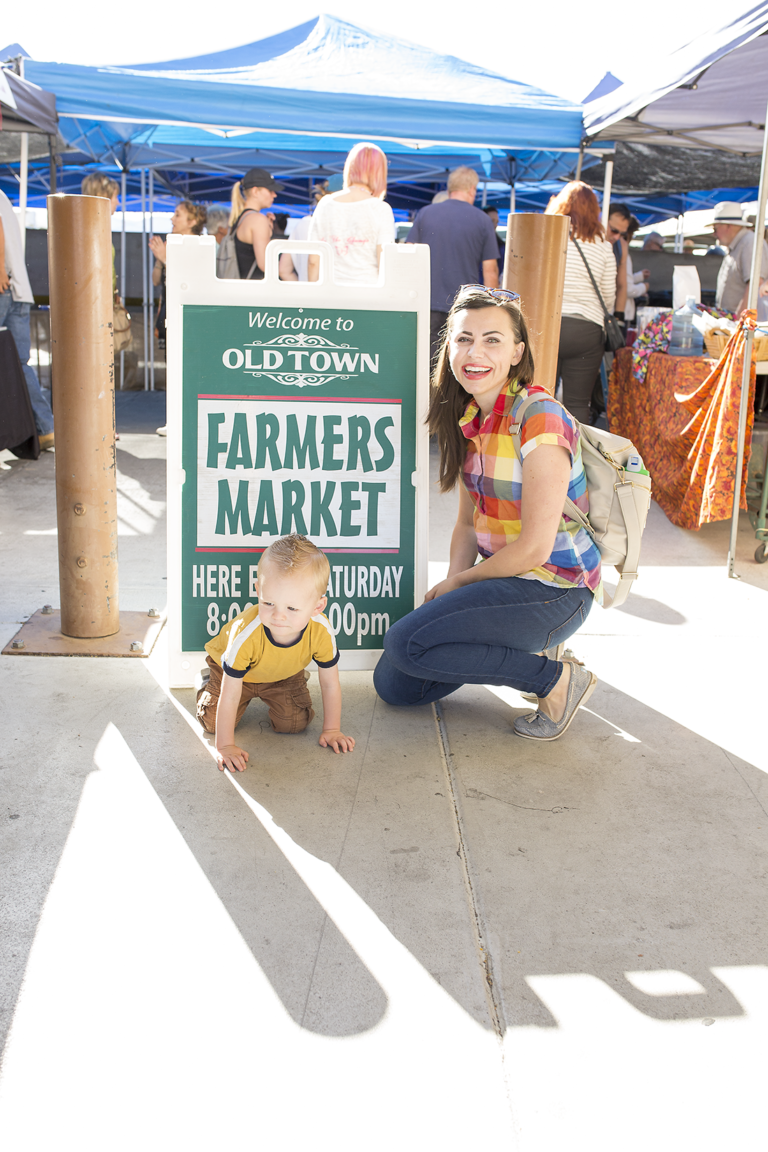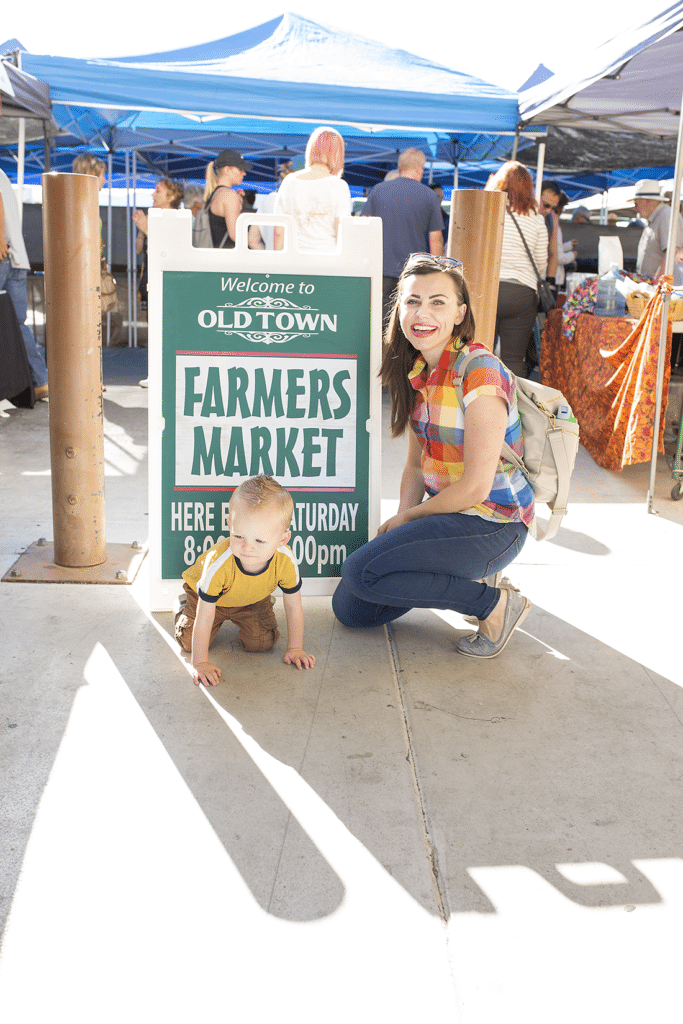 Thank you to Blue Cross Blue Shield of Arizona for sponsoring this family farmer's market date, all thoughts, experiences, and opinions are our own!
We've had visiting the farmer's market on our list as a date idea for a long time, and can I tell you, I kind of love that this turned into a family date even though this would have been really fun for just the two of us as well.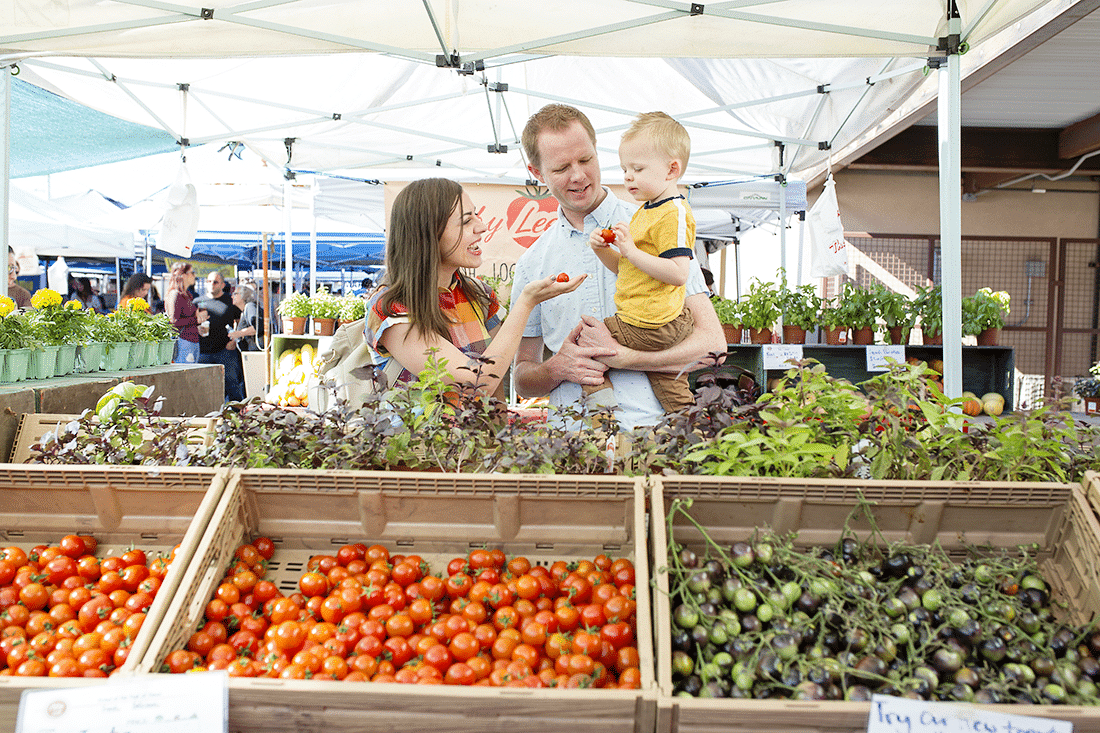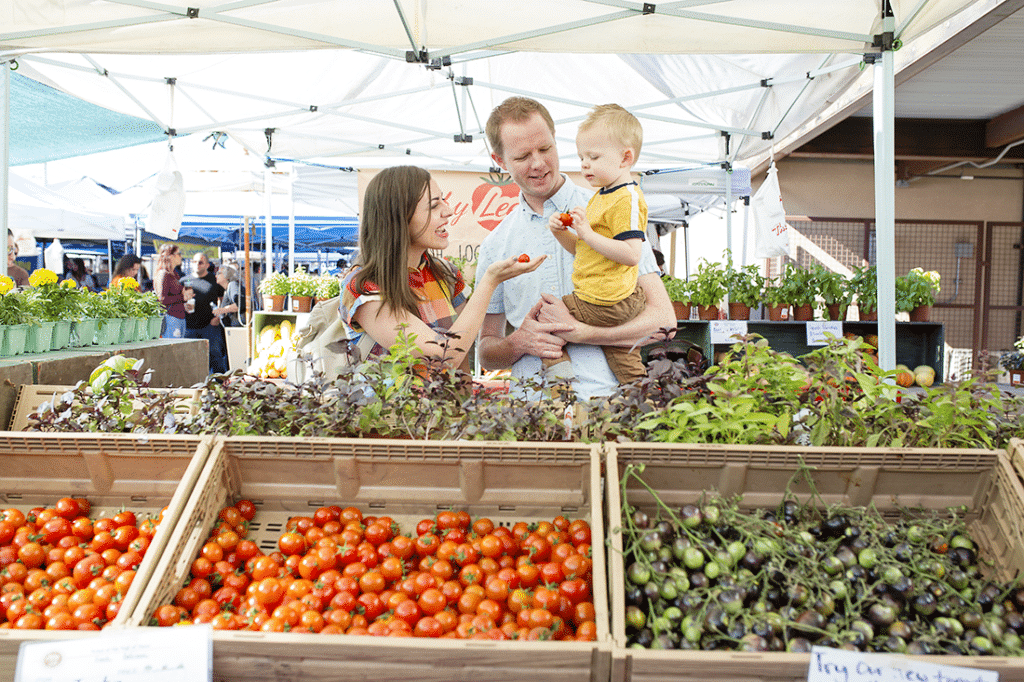 A few years ago, I attended a conference where Martha Stewart spoke, and someone asked a question about being a grandmother. She paused her normal discourse to share some personal advice unrelated to her normal business discourse. I was six months pregnant at the time, and even though she's not someone I would necessarily think of for parenting advice, her words that day has honestly shaped me as a parent.
She mentioned that the greatest thing parents and grandparents can do is have a little patience and slow down to include children in food and food prep. She talked about health in our country, baking, and cooking as an art that is fading in everyday homes, how she has a farm at her home to grow her own produce, and how children really need to know where produce comes from and how to use it.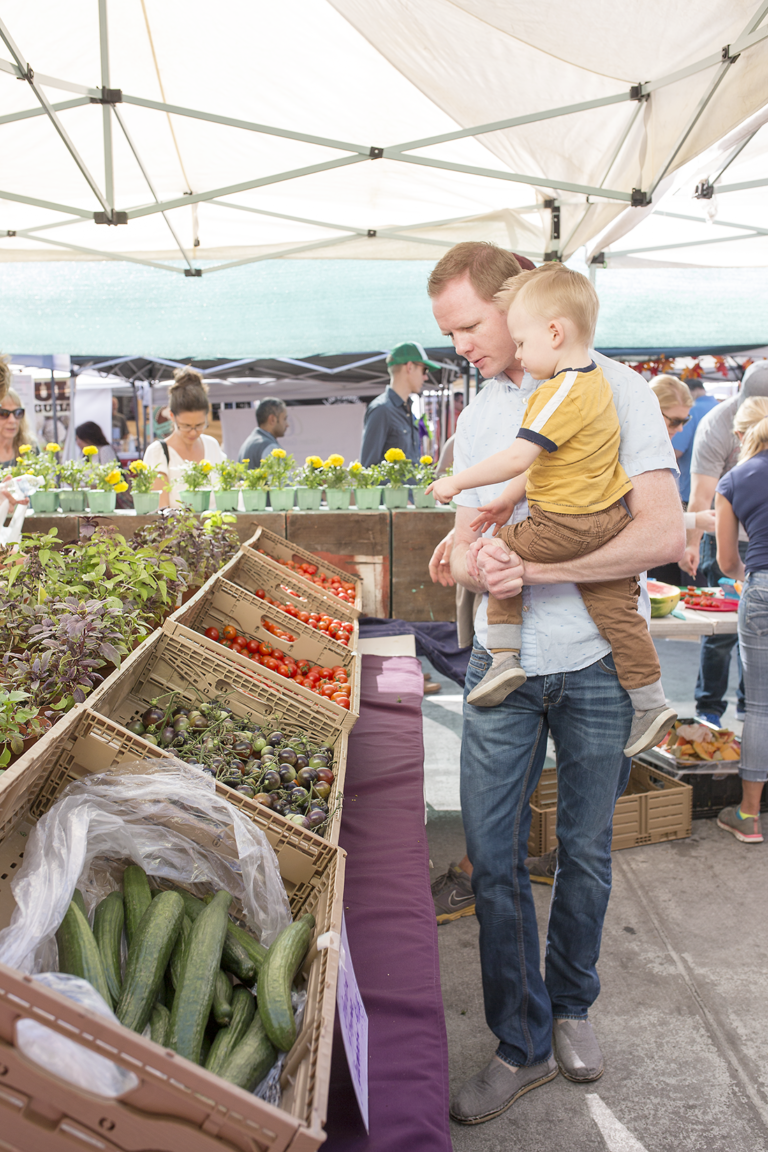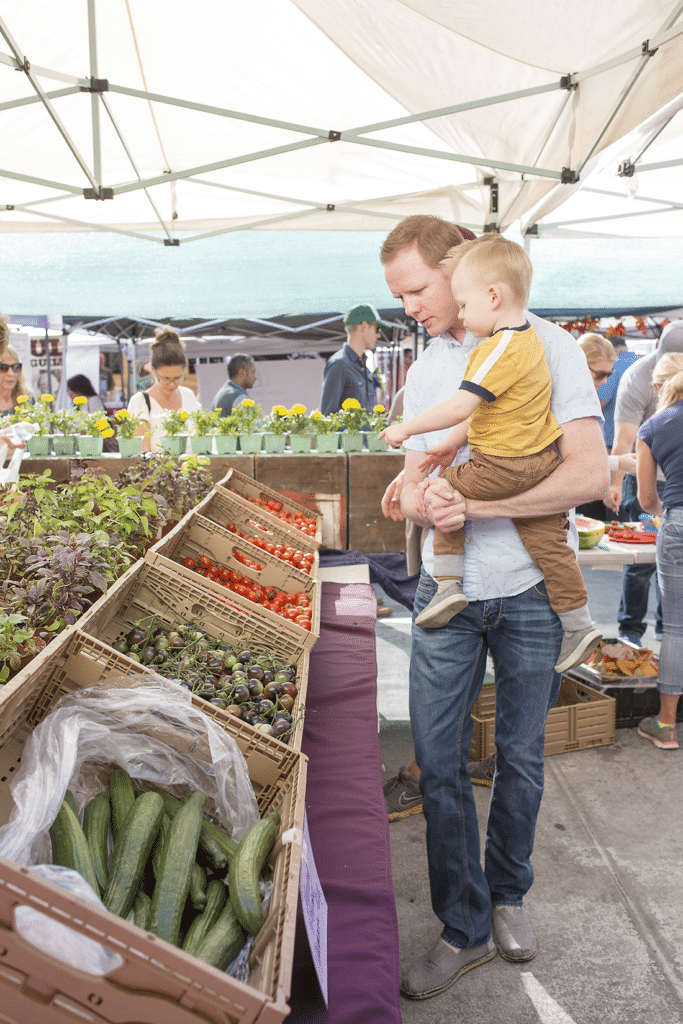 We're an urban family, and as much I would love my son to experience gardening/ranching/farming like Jacob was exposed to in his family and small town growing up, we're just not in the same circumstances. But, that doesn't mean we can't plan occasional visits for our son to see that life, to help grandpa in the garden, and to appreciate agriculture and food.
And, one far easier way to help him understand the importance of healthy food, where it comes from, and try new produce is to take him to the local farmer's market and help him learn the names of all the produce we see, identify the color, and thank the farmer for growing it.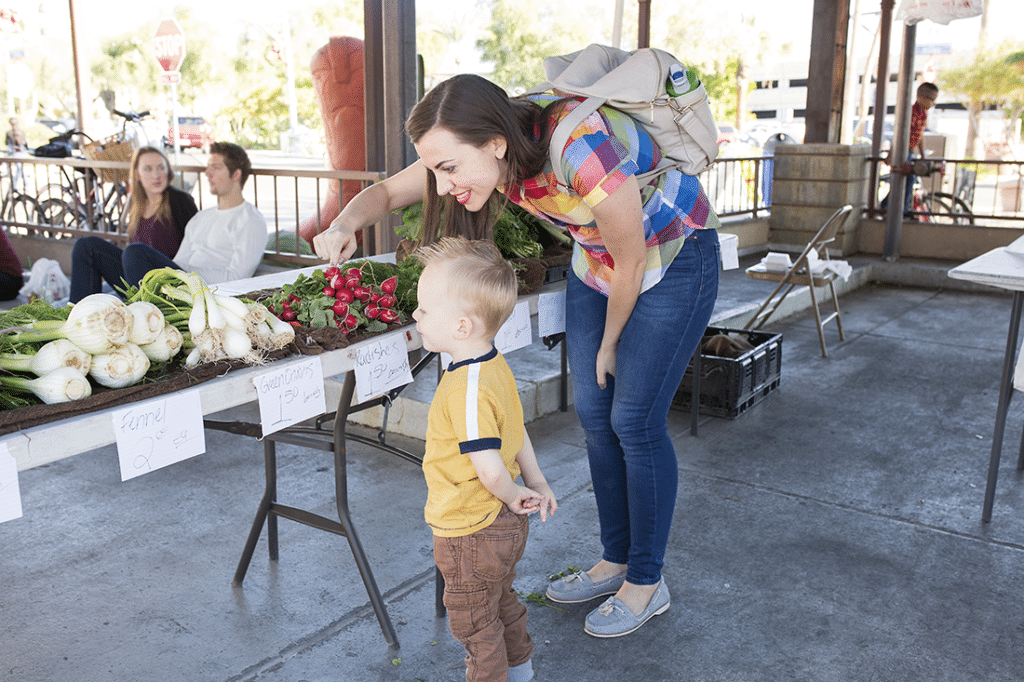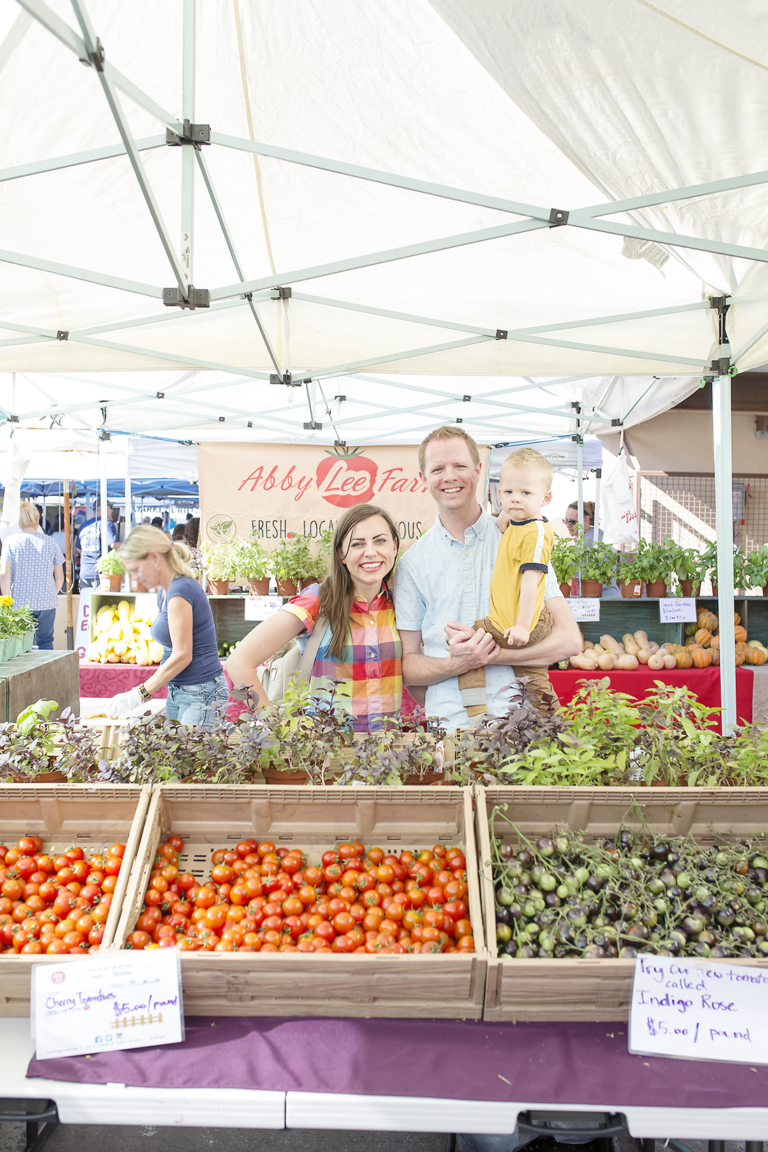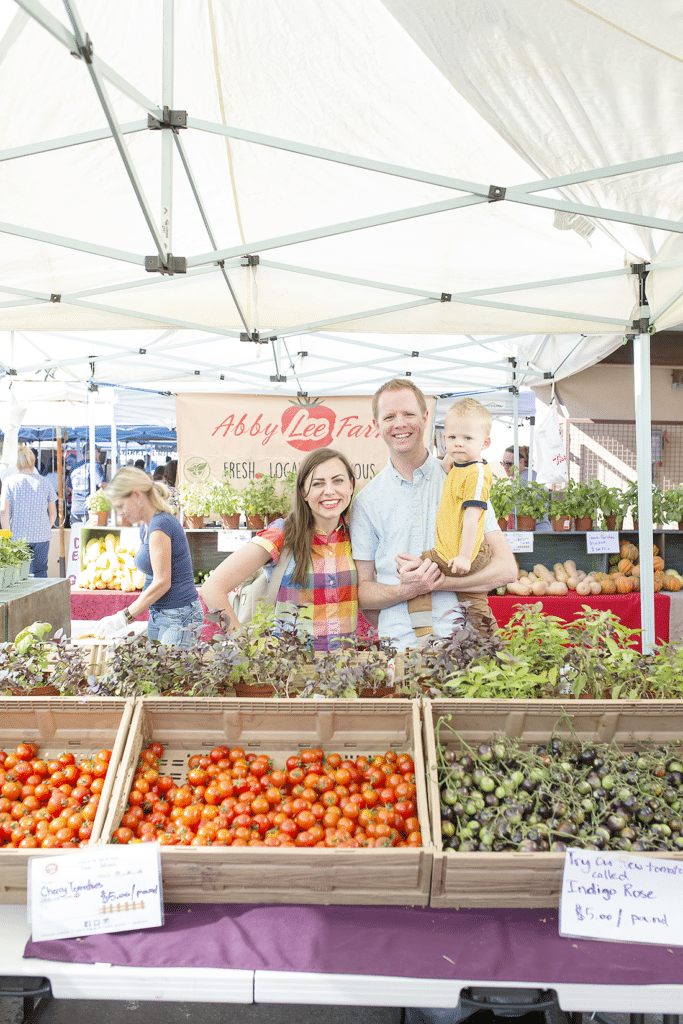 I've read so many studies that say when children are involved in the meal planning, shopping, and prep process they are so much more likely to try new things. We've completely found this to be true! If he can identify the food in his meal, he's likely to give it at least one try. One try leads to another, and even if it takes several times exposing him, and that's how we're making new vegetables happen in our little man's life.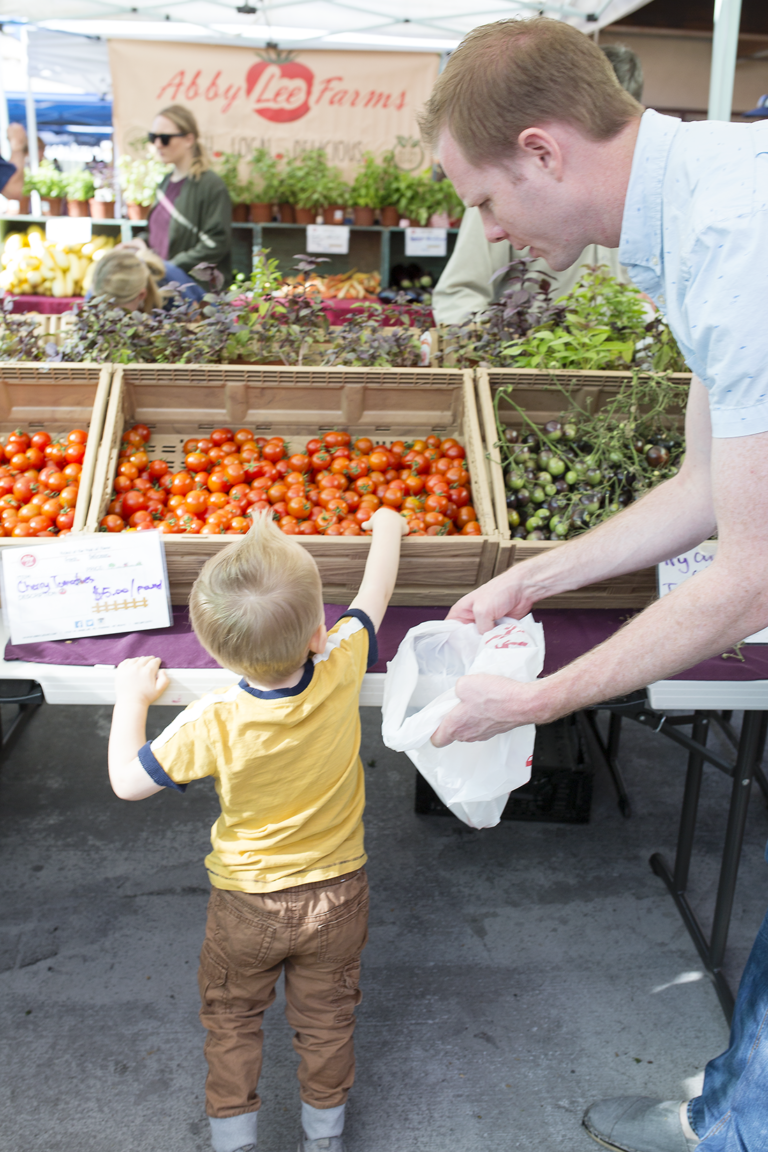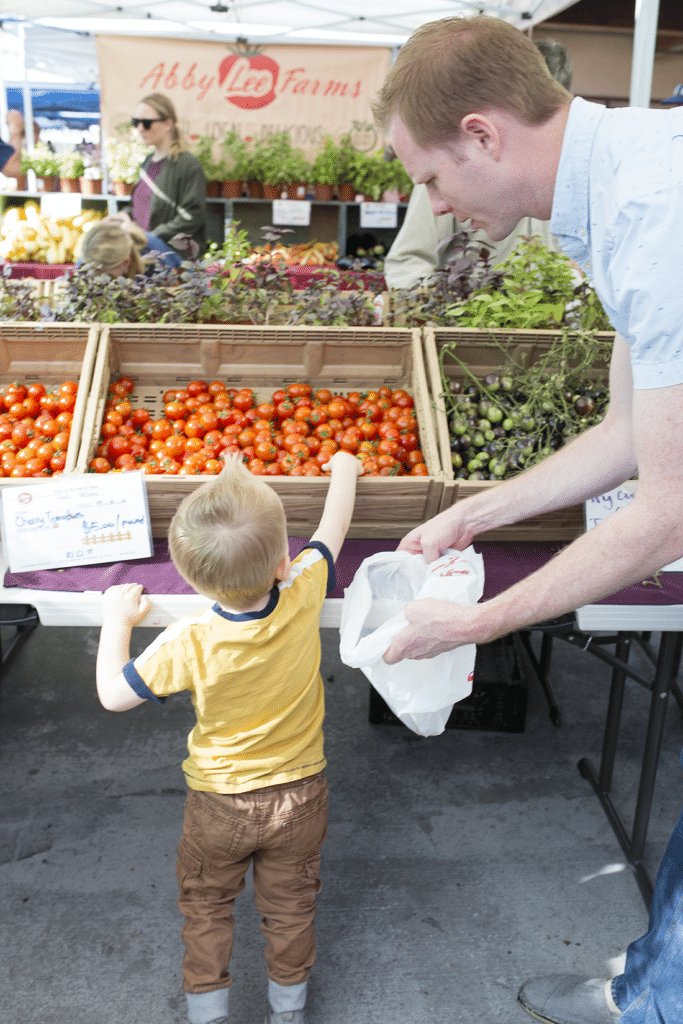 Not only are farmer's markets great for education, but there's something really amazing about supporting local farmers and vendors, adding more produce and healthy items to our menu, and knowing we're making better food choices for long-term health. We're so happy BCBSAZ's Nourishing Arizona campaign came up at the same time and is empowering Arizonans to learn more about healthy eating habits.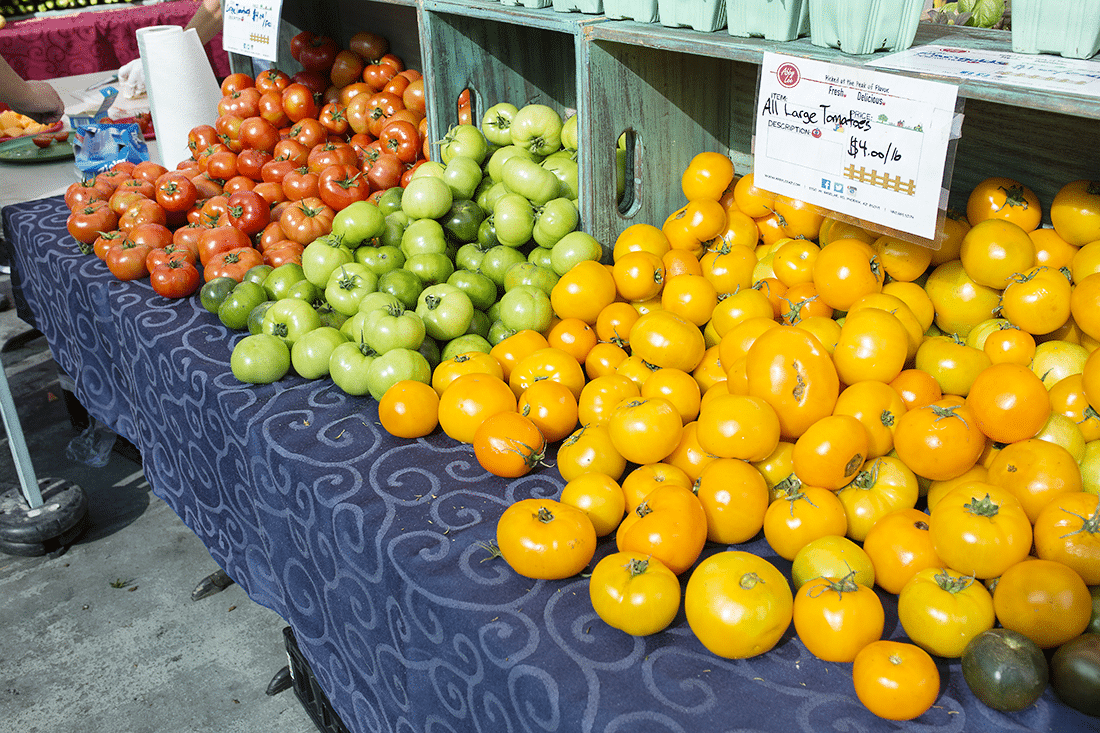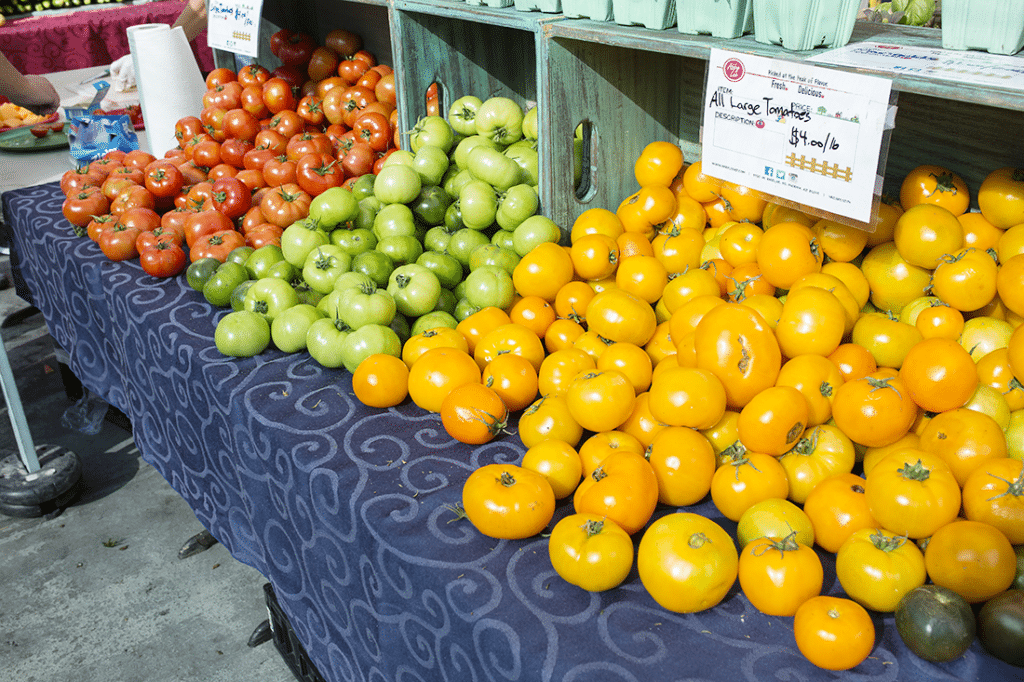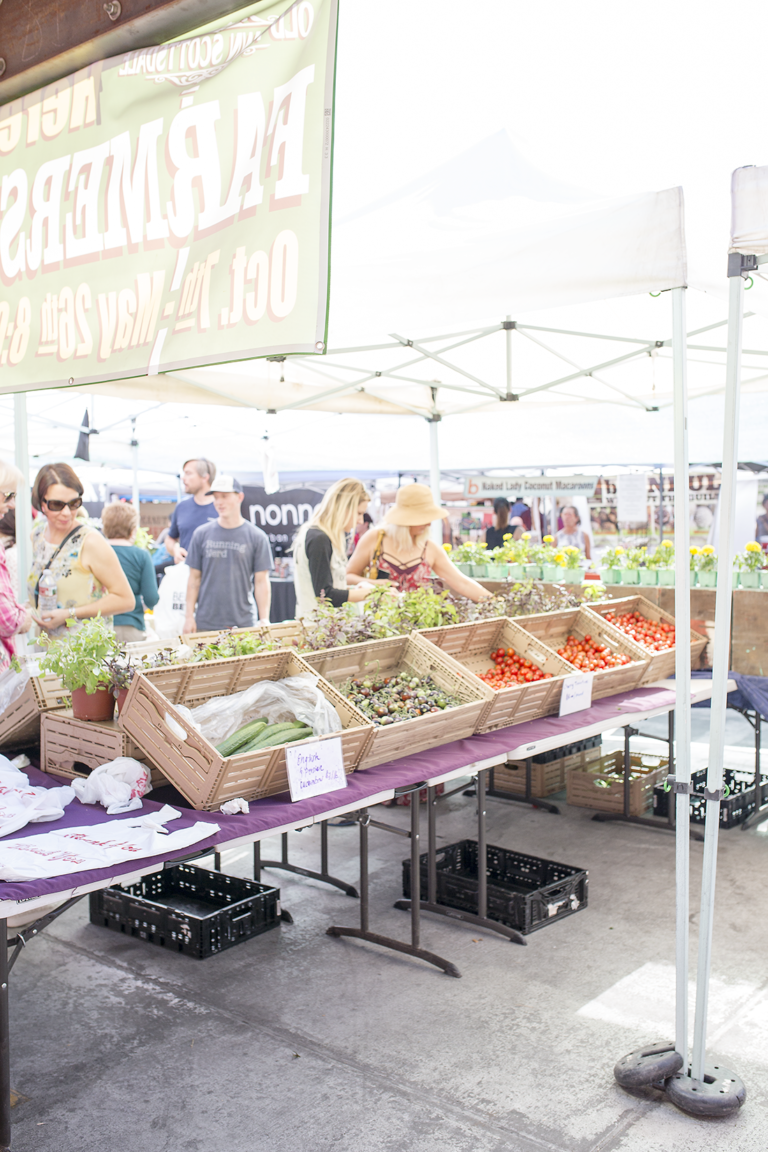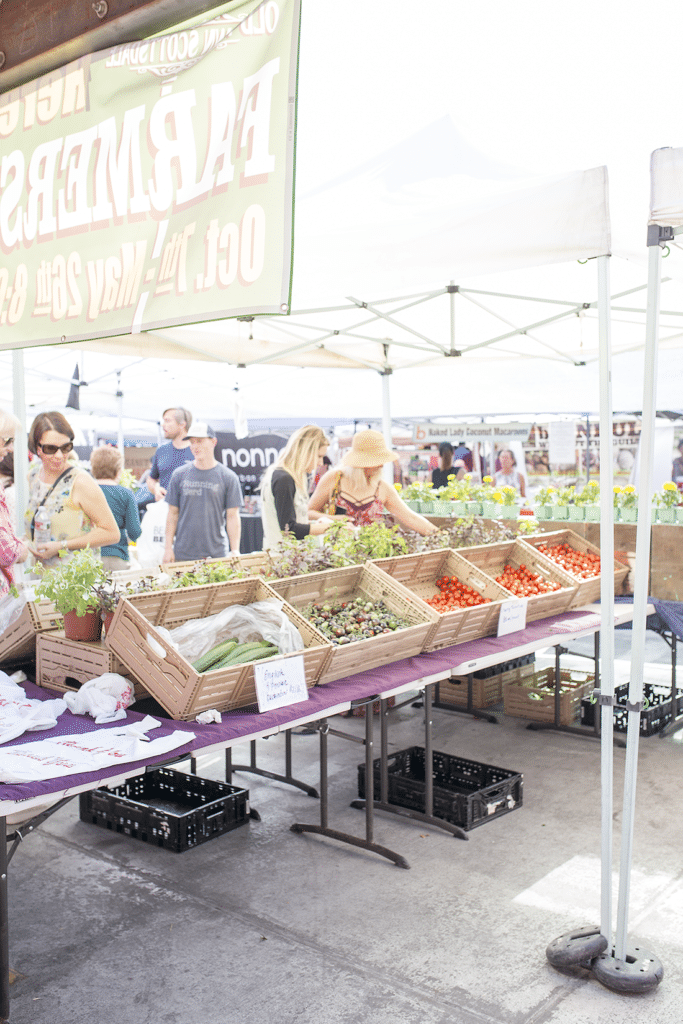 We decided to pick out lots of in-season veggies for our dinner and let our little guy see how we went from shopping and choosing the best items to heading home and cooking everything into a meal.
If you need any help picking which fruit and vegetables are in season in Arizona, here's a handy chart from BCBSAZ's Nourishing Arizona campaign to help you pick out the best of the best!


Let me tell you, this was the most amazing sheet pan dinner with so many fresh vegetables! You just chop up your favorites, toss in olive oil, add some of your favorite seasons with some extra salt, and cook for about 35 minutes at 400 degrees. If you add chicken like we did, wait to add it until the last 15 minutes of cooking so it isn't overdone. Always a delicious meal, and something so easy to do at any time of year with the right in-season vegetables!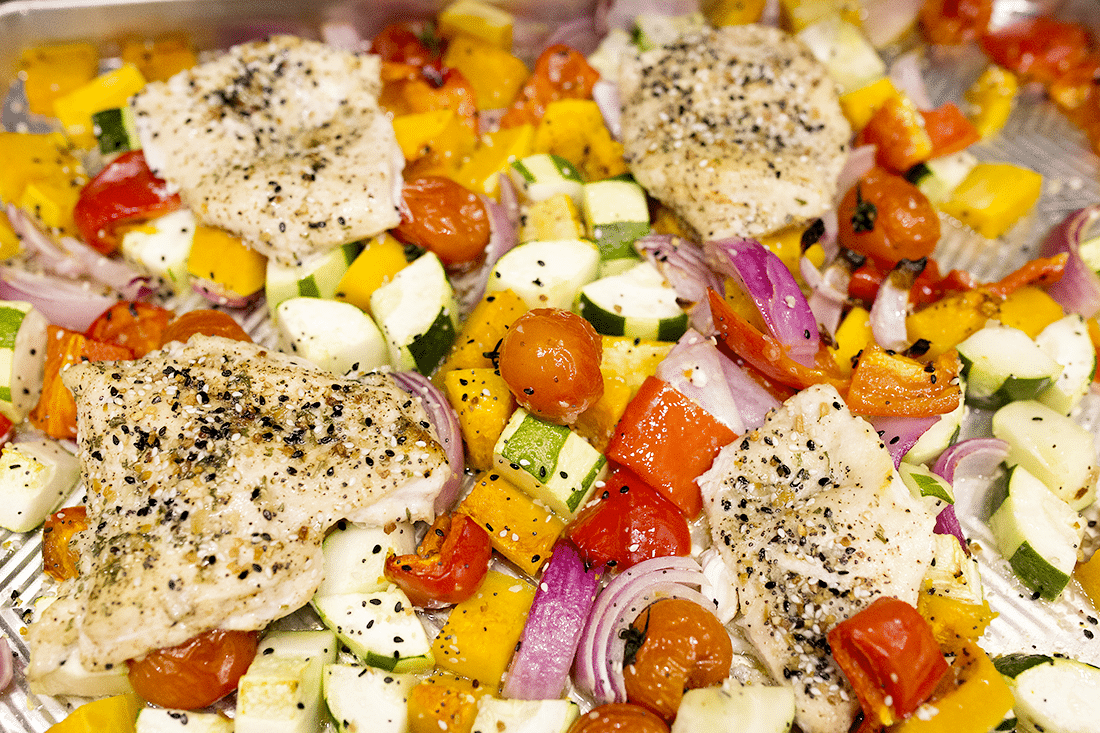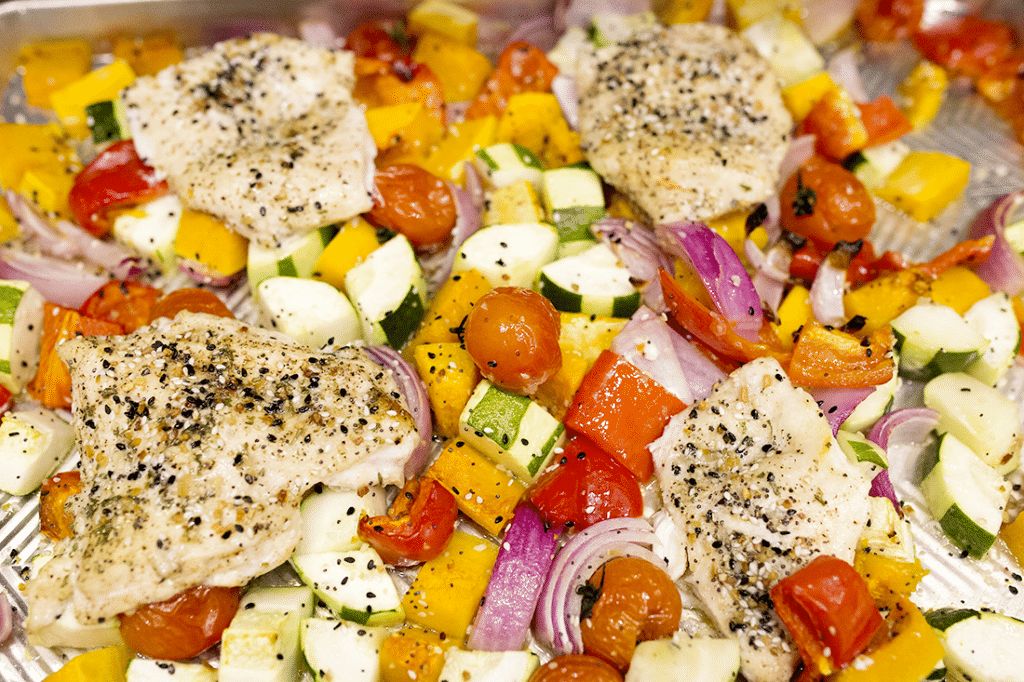 Get 365 Date Ideas!
We want to help you have the best date nights ever! Grab this FREE printable with 365 date ideas, a date for every day of the year so you never run out of ideas!