Famous Family Rolls Recipe
Thank you Idahoan® Steakhouse® Soups for sponsoring this post. Stay warm with this winter with a cozy bowl of soup!
Hooray for cooler months that make soup feel like the best choice you can make for dinner every night, particularly during the busy holiday season when sometimes it feels like you can barely breathe and you just need a quick, delicious dinner on the table! I love a winter meal that warms us up, and I really love one that I can get on the table quickly!
Idahoan® Steakhouse® Soups give you the flavorful, slow-cooked taste of restaurant-quality soup at home, in just five minutes. We're talking an amazing dinner that feels like you got up early and prepped your slow-cooker, in hardly any time at all! Idahoan Steakhouse® Soups bring together real, red Idaho® potatoes with flavorful seasonings and rich cheeses to provide a creamy taste in every spoonful – all you have to do is add water. So naturally, I'm sold on flavor and ease! Not to mention there are several flavor options, we love the Cheddar Potato!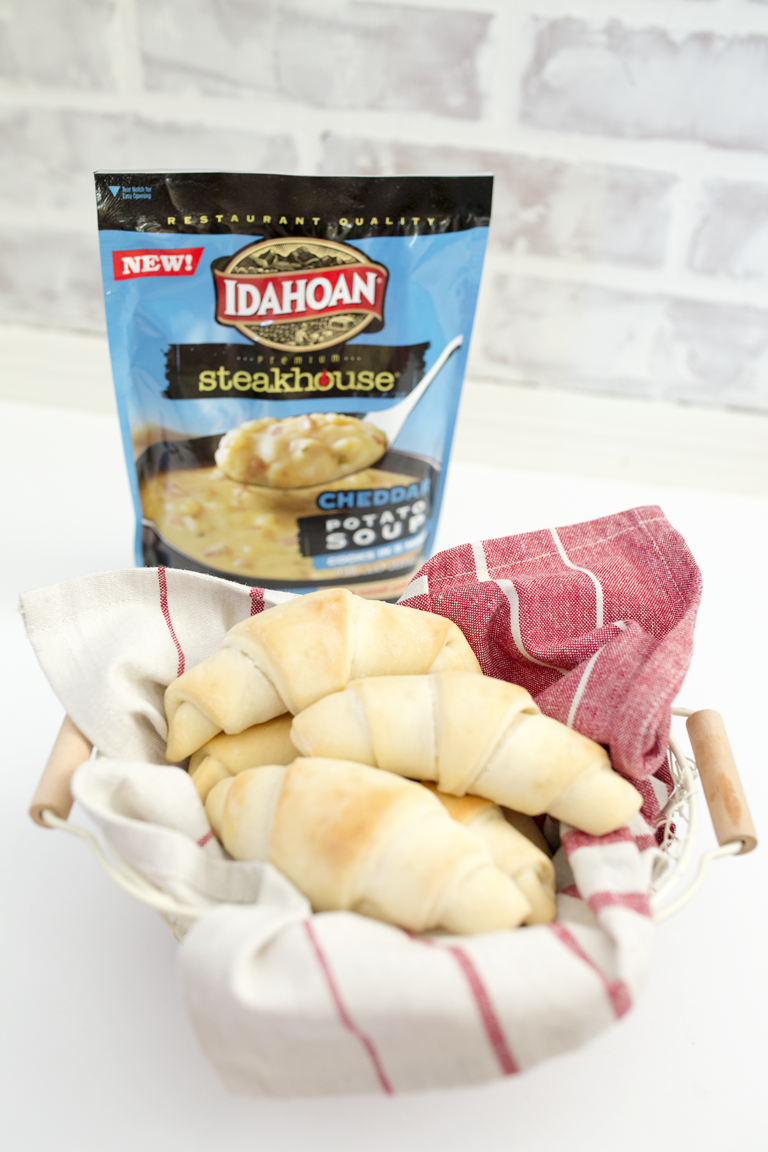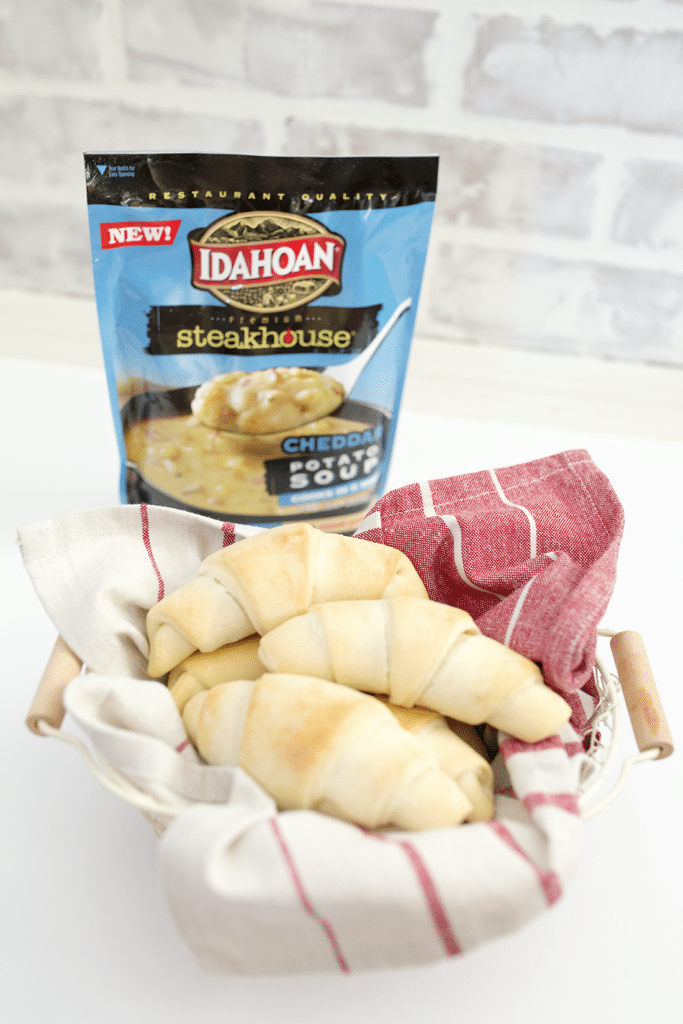 On truly busy days the soup is perfect all by itself, but when I have a little more time I like to fit in some roll baking, which makes it feel like a special meal! Let me tell you I've had a lot of rolls in my life, and I'm a bit of a roll snob, these are truly the best! They are a little more dense and sweet than some recipes, but they bake amazing every time, and we're always asked to bring these at every dinner party or holiday meal we've been invited to.
One more great thing, they freeze really well! You can bake, freeze, defrost, and warm up and have really amazing rolls. They compliment so many meals, and they are perfect with soup!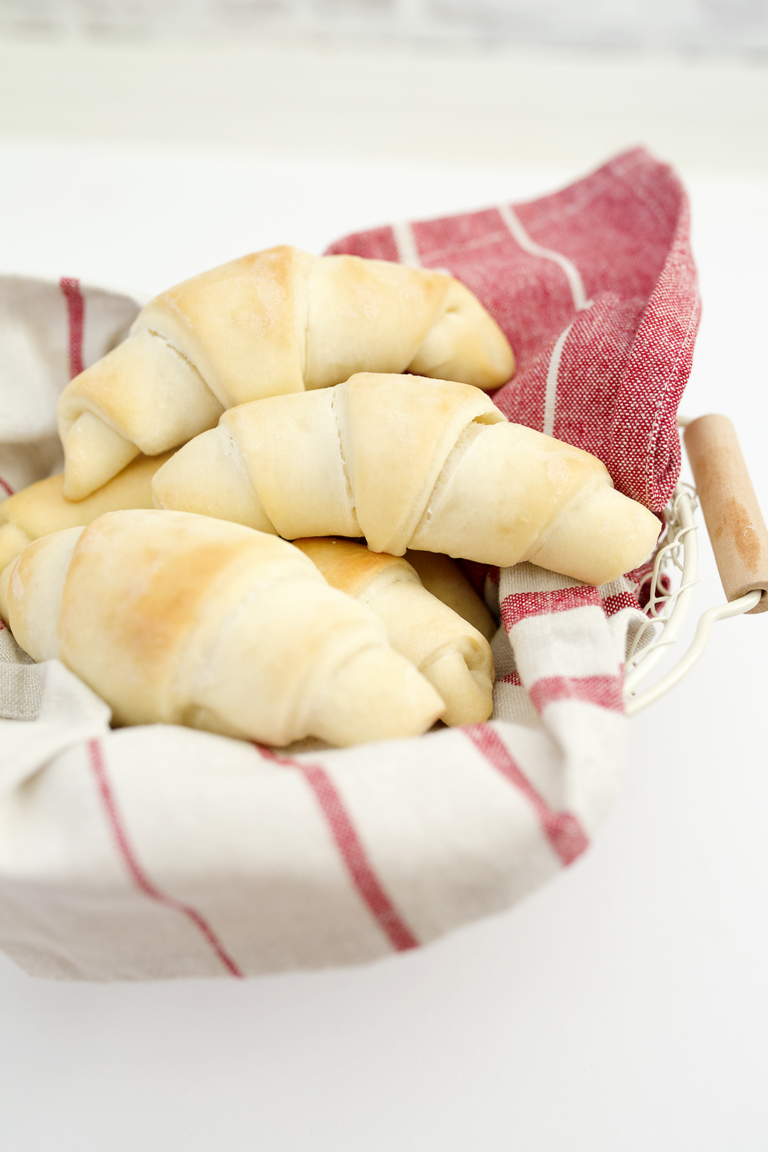 Famous Family Rolls
T yeast
1/4 c sugar
1/2 c warm water
1 c milk
1/4 c sugar
1 t salt
3/4 cube butter
2 eggs
4+ cups flour
Proof yeast, sugar, and warm water for about 5 minutes. Stir the foam, and let rise again for another 5 to 6 minutes.
While yeast is proofing, in a medium saucepan, warm milk, sugar, salt, and butter. When this warm (but not too warm), pour in the mixer and add eggs. Mix well. When this mixture has cooled just enough so you don't kill the yeast, add the yeast mixture and mix.
Start by adding 2 cups flour, keeping adding flour until the dough is soft, but not sticky. Knead for at least 10-15 minutes (this is the secret to get the right texture).
Cover and rise until double. When double, punch down and let rise again for about 15 minutes.
Cut into quarters, and then cut each quarter section into 1/4's. Let rise until double.
Bake at 375 until golden brown (about 10-12 minutes). Brush with butter as soon as rolls come out of the oven.
That's it! Enjoy these babies fresh, defrosted after freezing, and of course with your new soup hack that will make you look like a dinner rockstar on even the busiest of nights!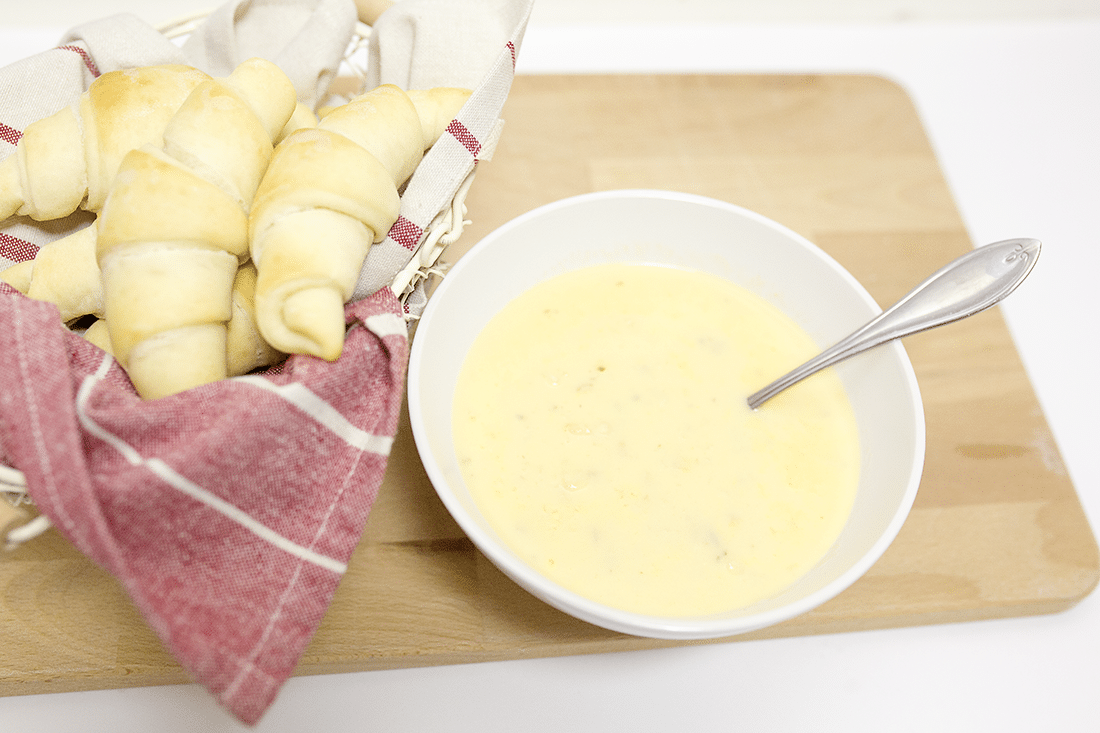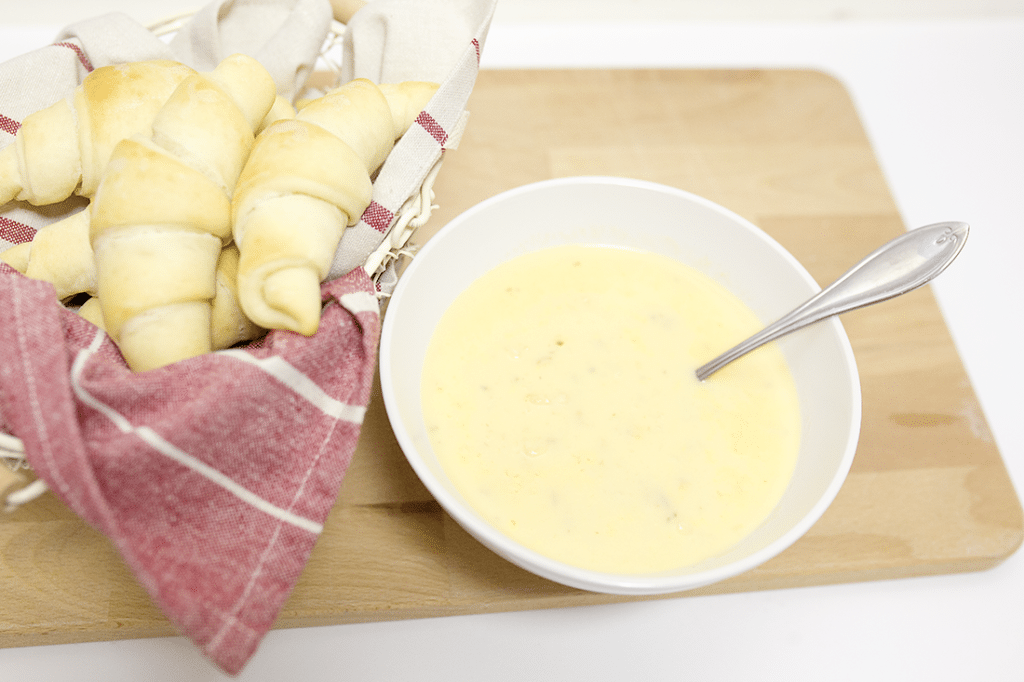 I was selected for this opportunity as a member of CLEVER and the content and opinions expressed here are all my own.
Get 365 Date Ideas!
We want to help you have the best date nights ever! Grab this FREE printable with 365 date ideas, a date for every day of the year so you never run out of ideas!