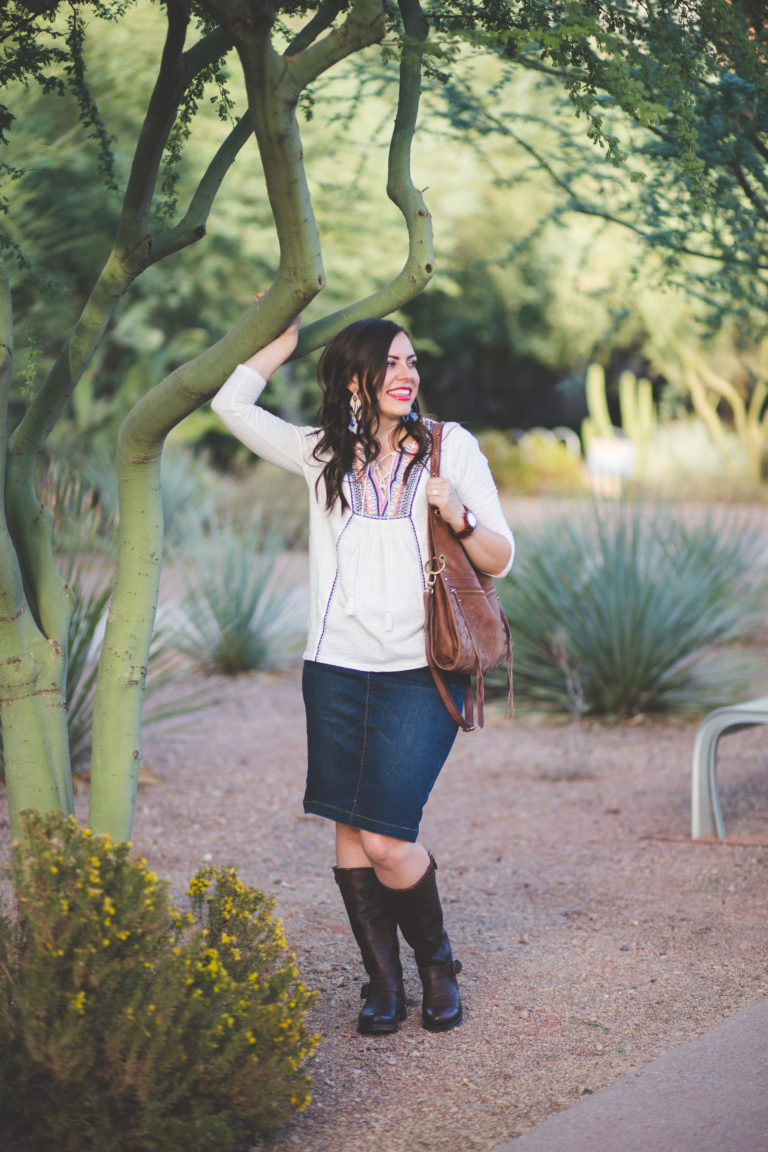 This boho date night outfit is brought to you by Amazon Fashion, but all outfit choices, styling, and opinions are my own! *This post contains affiliate links
Boho Date Night Outfit Details:
Skirt / Embroidered Shirt / Boots / Bag / Earrings (similar) / Watch / Nail Polish / Lipstick (wearing Strawberry Shortcake)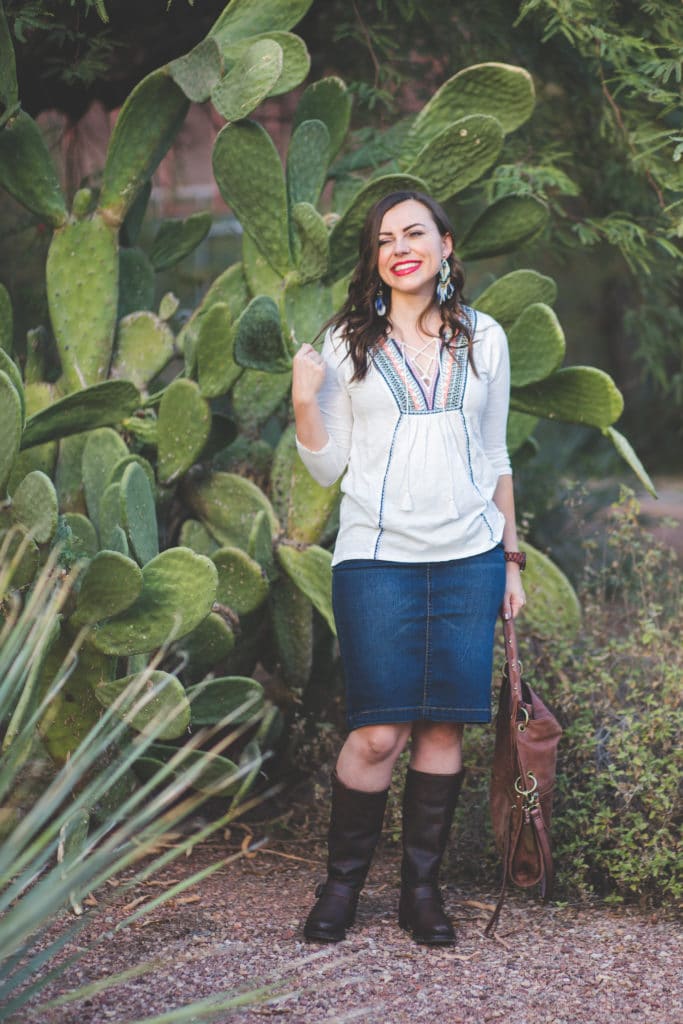 We did a little holiday shopping at a mall this weekend, and I turned to Jacob and said, I can't actually remember the last time we did this! What can I say, when you're busy online shopping at whatever hour you can fit it in is just something that makes life so much easier! I know I felt this way before kids when I'd have to log in some late nights in the office and not have a moment to visit a mall during operating hours, but now that I am I mom, sometimes the thought of wrangling the toddler makes me resolve to wear those old clothes that don't fit anymore a little longer if I can't find something perfect online!
I'm sure you're thinking, "Yes Camille, we know, online shopping is cool and a lifesaver, this is not new information!" but I promise I'm going somewhere with this! This past year I've discovered and fallen in love with Amazon for fashion and clothing shopping. Is there anything better than two-day free shipping when you're a Prime member? I love that on Tuesday I can realize I need or want a new date night outfit, and I know it will be here in plenty of time.
There are so many good brands on Amazon Fashion too! I've loved Lucky Brand since I was a teenager, so when I found my favorite Lucky Brand bag is carried there and there are so many fun date night tops to choose from, I was just thrilled!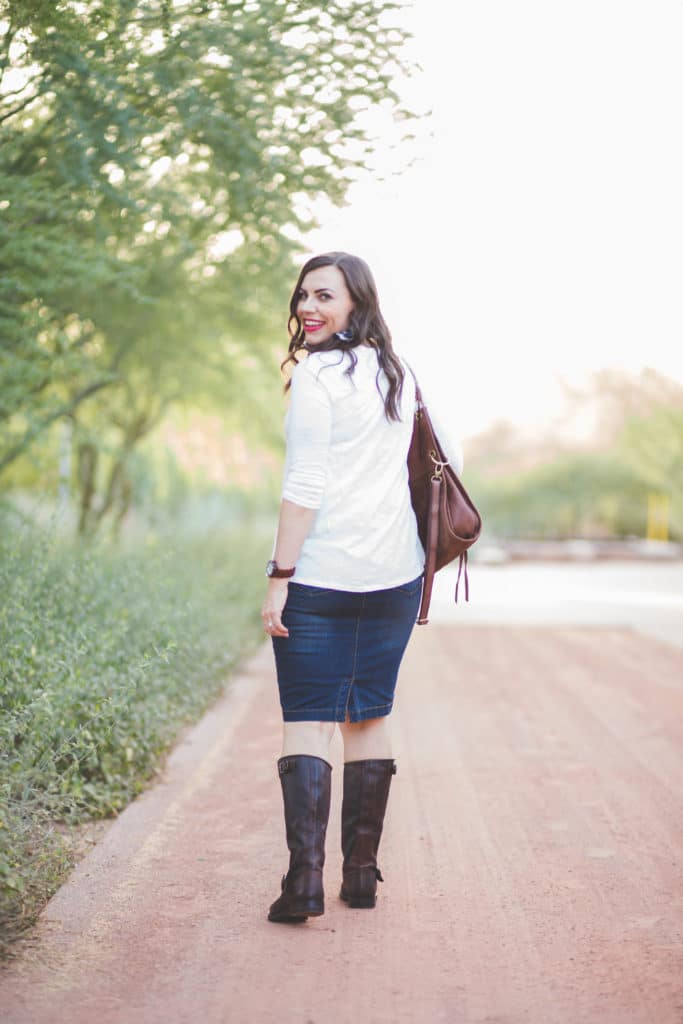 Plus there's all the awesome sorting if you want a specific item. I love that the 90's denim skirt has made a comeback, but I should probably confess I've held onto mine for over a decade because Arizona summers just mean you can't do jeans without overheating, so it's a must. I've seen so many awesome girls rocking skirts I've loved lately, and when I've inquired where they got them, the answer is almost always second-hand lucky find or online at a store that sold out of them in no time flat. I love that I open Amazon, search "Denim skirt" and find so many options at so many price points to choose from. For the record, I'm thrilled with how comfortable this one is, and I'm ready to order it in another color!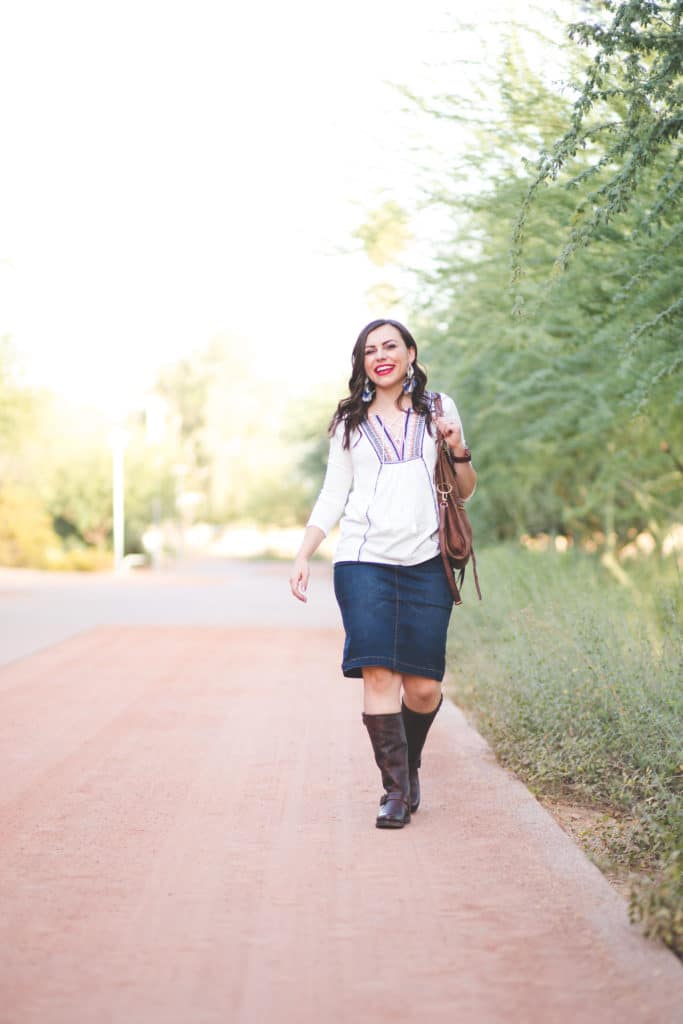 Sometimes when you're feeling a certain date night look, like I was with this date night boho outfit, Amazon is your best friend for easy searchability, amazing brands, and quick delivery and easy returns you can count on!
Get 365 Date Ideas!
We want to help you have the best date nights ever! Grab this FREE printable with 365 date ideas, a date for every day of the year so you never run out of ideas!