Best Rated Christmas Trees Under $250
In the market for a great Christmas tree at a great price? We rounded up a ton of the best-rated Christmas trees under $250 to help you find the perfect one for you!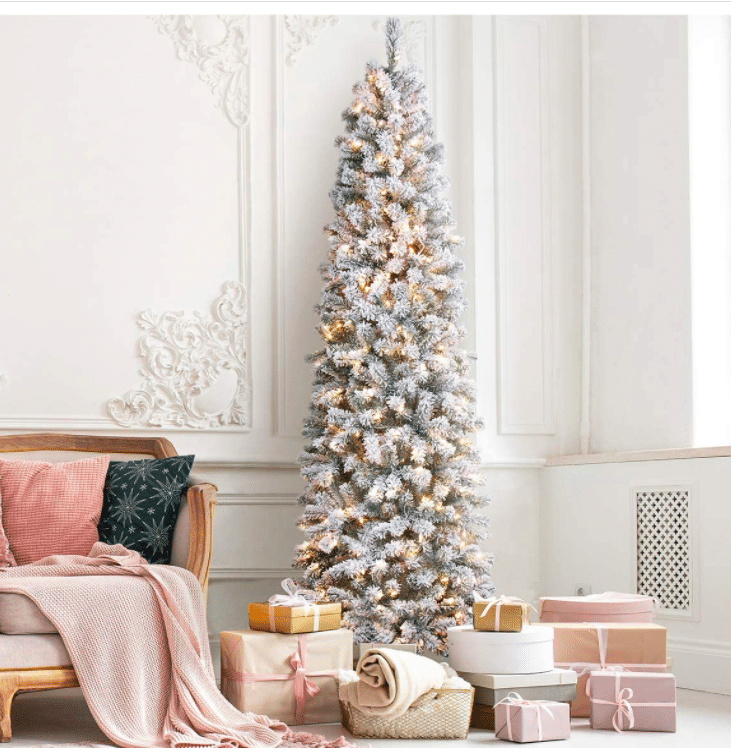 Best Rated Christmas Trees Under $250
A roundup of affordable Christmas tree options that won't break the bank! Tons of great 4 star and up Christmas trees that are under! $250
Amazing Michael's sales at 40% bring this one down to under $250 (so grab it before it goes up). It's a gorgeous tree and it has tons of amazing 5-star reviews!
This tall lean pencil tree has over 1,000 reviews! If you want an accent tree for your porch, or want to add some extra Christmas to a room without a ton of space, this a great option!
The Jasper branches are so beautiful and give a woodland feel. I love that this is so easy to set up, and the sale price I love even more!
I love a flocked tree to bring those soft winter vibes and brighten up your holiday space! This one has great ratings and the sale makes it so affordable!
Okay, this one goes just over the $250 limit without sales, but keep an eye out, they come! Balsam Hill is known for its top-notch quality, and this Amazon tree is super affordable! You'll need to add your own lights. But at this price, it's totally worth it!
Almost 2,000 reviews and one of the most affordable options is tough to beat! And the 9-foot version still fits within the price range if you're looking to go taller!
This tree has great ratings and is super full and plush to make the lights pop even more.
Hello, modern update to the Christmas tree! I think everyone is here for it! If you want to add some modern fun to your holiday, this white tree has amazing ratings and would be so fun to decorate!
How elegant is this pencil tree? It would look so pretty as the main tree in a smaller space, or as a gorgeous addition to another area of your home. Great reviews, and a really low price for it!
So many great reviews, and super easy order online and in-store pickup options!
We have the flocked version of this tree (currently not available) and we have loved it! This version allows for coloring changing options so you can mix up your lights without having to manually add new strings of lights.
Like these best Christmas tree ideas? You may like these posts too:
Decorating the Tree Family Tradition
Christmas Activities for Families
Husband Stocking Stuffer Ideas
Get 365 Date Ideas!
We want to help you have the best date nights ever! Grab this FREE printable with 365 date ideas, a date for every day of the year so you never run out of ideas!